No result found! Try with different keywords!
Discover Events Happening in Your City
200M+ Events | 30,000 Cities | 4M People Exploring Events every month
Worldwide Trending Events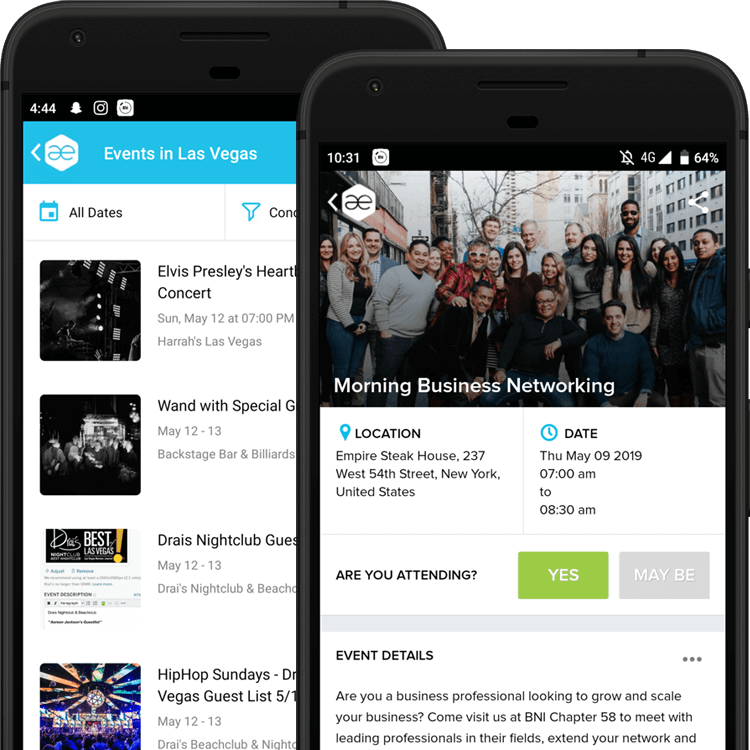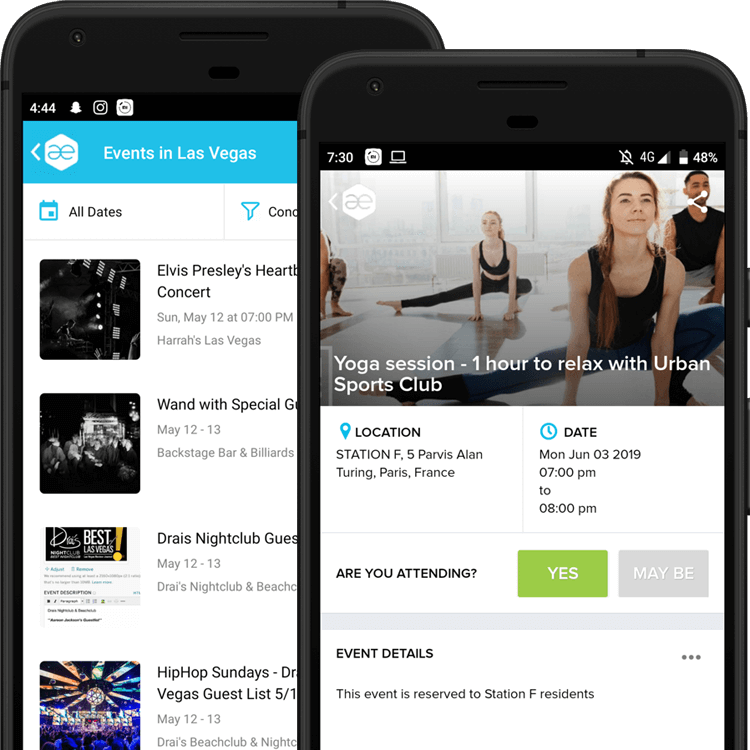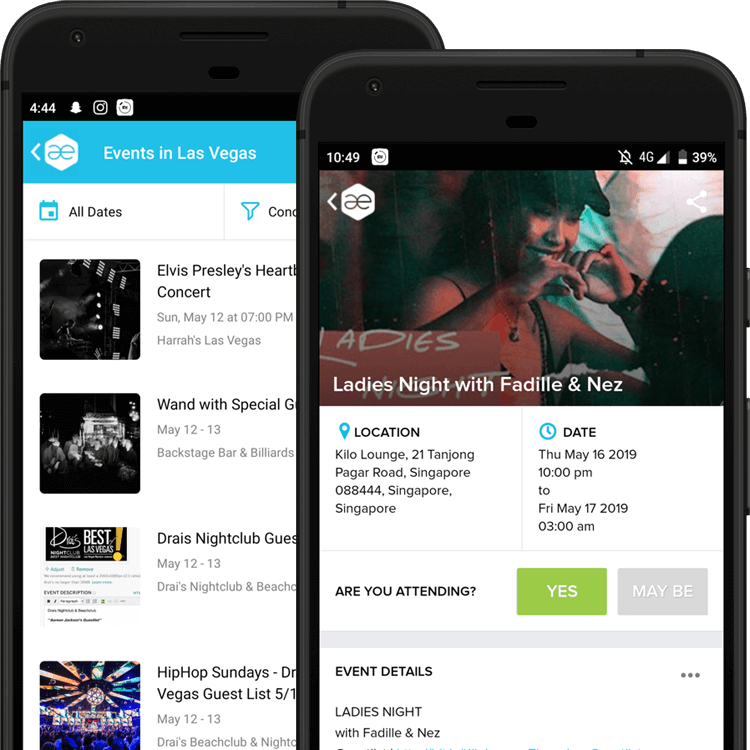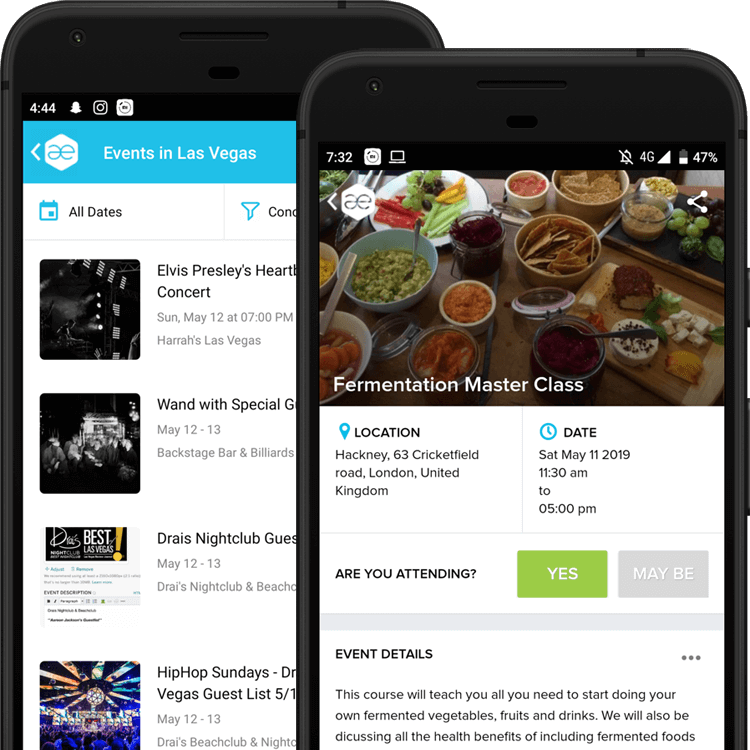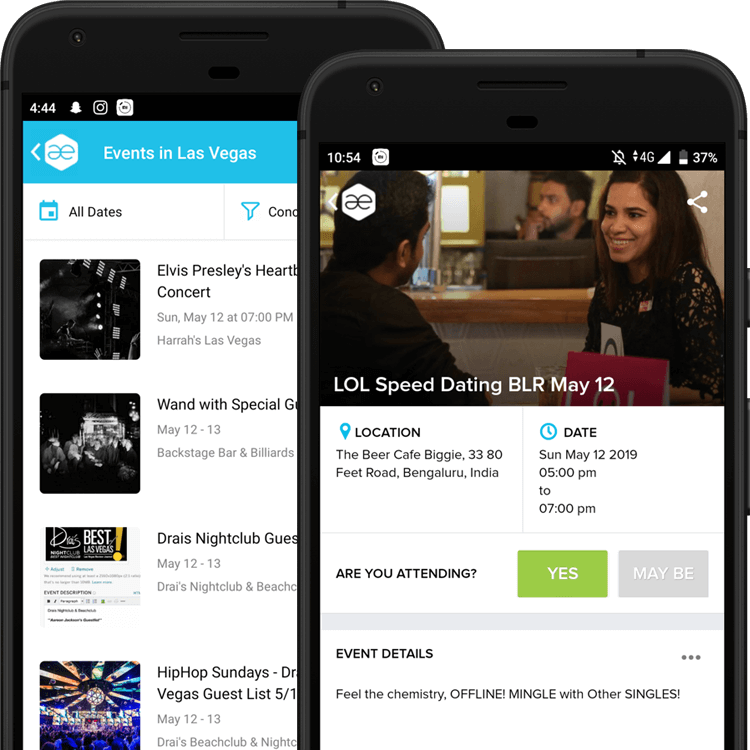 Discover Events On The GO
Find events happening around you while on the go! Our mobile apps are location aware and also allow exploring events by interest and navigation through your phone maps app. You can also set reminders, upload live photos for the world to see and share events to your social circle.
Get The Event Discovery App