Have you ever considered selling tickets online for an event? Many people are surprised to know that event ticketing in the US is actually a billion-dollar industry. The demand for tickets is higher than ever, and selling event tickets with a leading event ticketing platform has become necessary.
If you want to get into this business, then I'm going to give you the top 17 ways to sell tickets online and make the most out of your marketing campaigns!
I've done the hard part of researching these online event ticketing sites for you because I'm a nice guy like that.
4 Must-knows for Online Ticket Selling!
Where can I Sell Tickets online
How Can I Increase Ticket Sales Online From Target Audience
Marketing Strategies To Boost Your Online Ticket Sales
Bonus Ticketing Ideas to Oversell Your Event Online
Where can I Sell Tickets Online?
You have several options to explore.
First, leveraging a ticketing platform would be an optimum solution; here's recently we shared the well-researched list of top even ticketing platforms based on features, pricing & overall benefits offered by each platform that streamline event ticketing without hassle.
Second, tap into the power of social media platforms like Facebook and Instagram, where you can promote your events and engage with potential attendees.
Lastly, implement effective digital marketing strategies, such as email campaigns, paid advertisements, and SEO techniques, to boost your online ticket sales. With these tools at your disposal, selling tickets online has never been easier.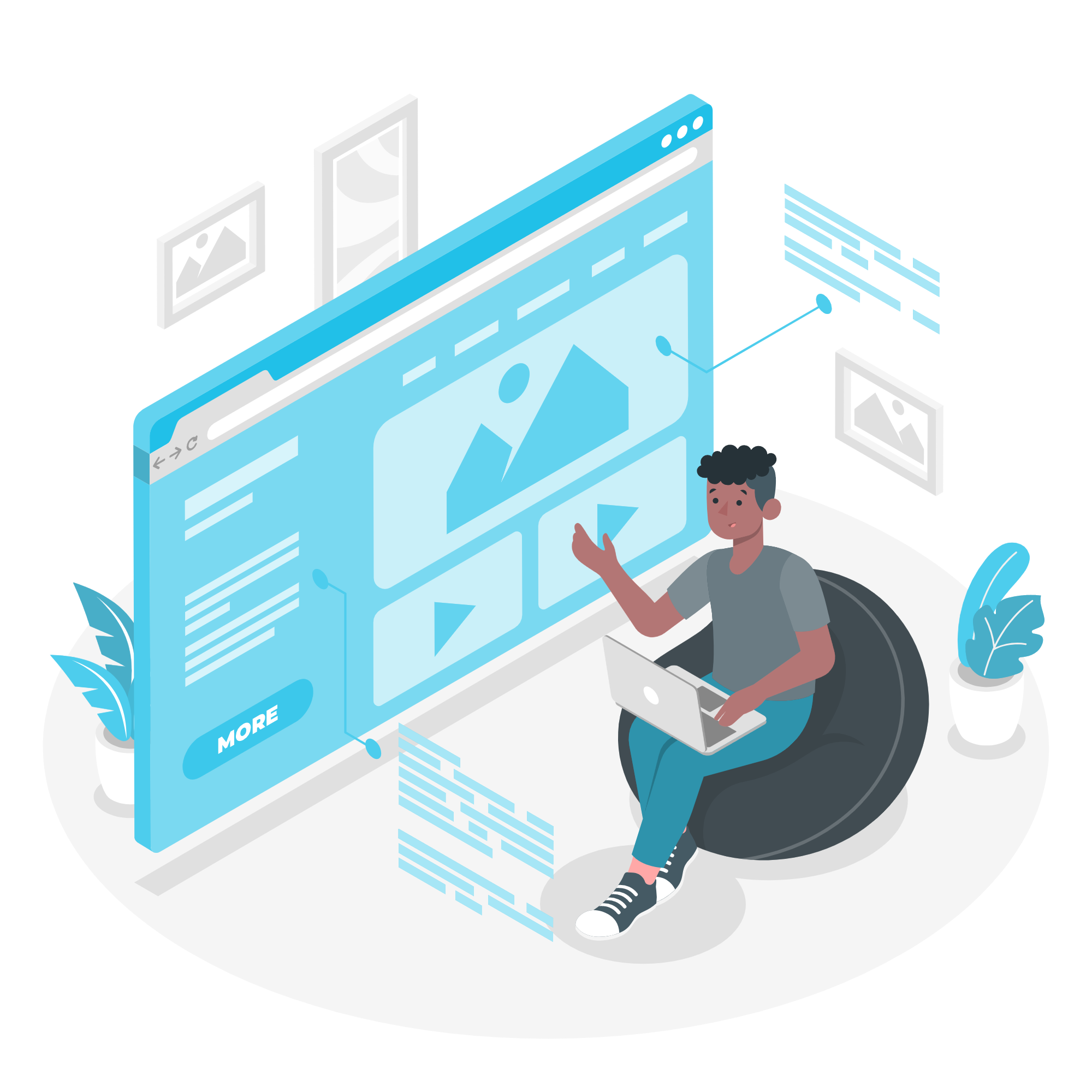 1. From online event ticketing websites
If you are planning an event in the US, then it's probably a good idea to sell more tickets online. You can do so by using the best event ticketing software
Advantages of selling tickets on event ticketing websites in the US:
Customers can easily buy tickets online using secure payment gateways offered by these websites. So, as long as they have access to a computer or mobile phone with an internet connection. They can buy your tickets anytime and anywhere in the world!
All these websites offer customer support so that users know what they're doing when buying from them. Many times, buyers may have questions about the website or their orders, and the customer service teams will be happy to help them out.
Compare various event ticketing platforms that provide event management tools and choose the best place to sell event tickets online.
2. Social media handles
There are many ways to sell tickets online in the United States, but social media event promotion should be at the top of your list. One of the easiest and most effective ways to leverage social media is to create events on social media. This way, you can make it easy for users who are looking for events in their area to discover what you're doing and buy tickets online.
How about creating events on Facebook or social media platforms to sell event tickets online? Yep! Those are free, and they're easy to manage once they're set up. You can see when someone has responded to your event, follow up with them if they have questions, or even send out automated messages when you can't get back in touch with them right away.
3. Sell Tickets on Mobile
Why should you sell tickets on phones?
It's because mobile users are increasing, and people love to do things on their phones! The best what you can do is use an app that supports your event well. Also,
it saves you time in having to open a new browser window or tabs
an intuitively designed app could save you from having to fill out several forms at once
What's more, using an event manager app can help your audience stay up-to-date with the latest news about what's happening with your event organization – particularly important if they're looking at getting season passes!
4. Create your own website for event ticketing
Using a website builder to create an event ticketing website is a perfect way to make sure potential buyers can easily find the information they need in a format that's easy to digest. Having an event website can also make it easier for you to collect contact information from people who are interested in learning more about the event, as well as taking payments online.
Whether you're an event planner or a business owner, or a marketer, you must be thinking, "Why should I sell tickets on my website?". We think it's great for your business, and here's why:
It makes sure people can get tickets when they want them
It's more professional—you look like you mean business with your own website
You can collect data on who's buying tickets and what they're buying, which helps with future planning
💡 Pro tip: There are ticketing platforms like AllEvents that offers free event website and help you to sell tickets on your website without hassle.
How Can I Increase Ticket Sales Online in US Target Market
5. Do Target Audience Analysis to funnel your online ticketing campaign
The first step in putting together a successful event ticketing campaign is to get to know your audience. If you're not quite sure who your target audience is or what they want from you, then it's time to do some research and find out.
To do target audience analysis, using event ticketing software, you can efficiently gather and analyze this data, allowing you to create marketing campaigns tailored to their needs. These are some advantages of using event ticketing software, so adding these platforms can make a lasting impression on potential buyers and ensure a seamless ticketing experience for your audience.
What can you do after finding your target audience?
Create event marketing campaigns centred around these insights about your target audience. Don't be shy—treat it like an opportunity for a friendly competition!
Make sure you remember all of the information that will help you stand out from the crowd and really make an impression on potential buyers.
6. Make your event page engaging
If you want people to buy tickets to your event, you need to make sure that your event page is engaging and compelling. Here's how you can do it.
Make the text easy to scan
When readers are scanning a webpage, they're looking for headings and bullet points. If you can make your text easy to scan, readers will be more likely to read all the way through your page.
Use visuals
We've all heard the saying, "A picture is worth a thousand words". That's because we process images much faster than we process text. If you use relevant images on your event page, you'll increase engagement with the page. You can try using Canva to do your bidding for this.
Add video
Even better than images? Video! A great video will catch viewers' attention and get them excited about attending your event.
7. Optimize your website to rank on Google searches
Let's say you're selling tickets for an event people want to attend. You've got a great website (kudos!), but you aren't ranking on the first page of Google—so no one's buying any tickets.
You may be spending hours with SEO experts and Google AdWords, but before you do that, there's a lot you can do yourself to make sure your event website is optimized. Here are our top SEO tips to improve your website ranking:
Include relevant keywords in your title tags, meta descriptions, URLs, and alt text, but don't stuff keywords—keep them relevant.
Keep your links up-to-date and easy for users to navigate—a messy site will deter people from staying on your page and buying tickets online!
Be efficient with page load times. Make sure all images are compressed correctly.
Add your location to improve local SEO. If your event is in Las Vegas, US, then mention it.
💡 Pro tip: Check out SEO for Event Planners to get benchmark ideas for SEO and events.
Marketing Strategies To Boost Your Ticket Sales Online
8. Start Selling Tickets in the US As Early As Possible
Selling tickets online is a great way to get the best ROI. The earlier you start selling, the better! The more time you give yourself to market the event and get people excited, the greater the chances of a successful ticketing campaign.
If you're a brand that's thinking about increasing event ticket sales of your events online but you're not sure where to start, don't worry. We've got you covered.
Here are a few tips to help get you started:
Pick a site like AllEvents and list your event online
Decide how much your tickets will cost
Set up the details for your event, including venue information and ticket prices/types/quantities
Link the event ticket sales site with your website so people can easily find it!
Promote the heck out of it on social media
💡 Pro tip: This idea works even if you don't have a full event layout ready. All you need is a basic detailer of your event and try early bird ticketing to boost event ticket sales strategy.
9 Partner with influencers
Influencers are the top trendsetters today.
They create trends by injecting their sense of style, fashion, and beauty into every aspect of their lives.
Their followers trust their opinions and also enjoy seeing what the influencer is up to, which means that the influencer's social media presence can be a big plus for any brand or event trying to reach new customers.
You can also give them free event tickets online to attract their audience, as they will surely want to meet them at the actual event. By doing this, you will not only get more people interested in your product but also create more buzz around it through word-of-mouth marketing.
10. Trigger community on social media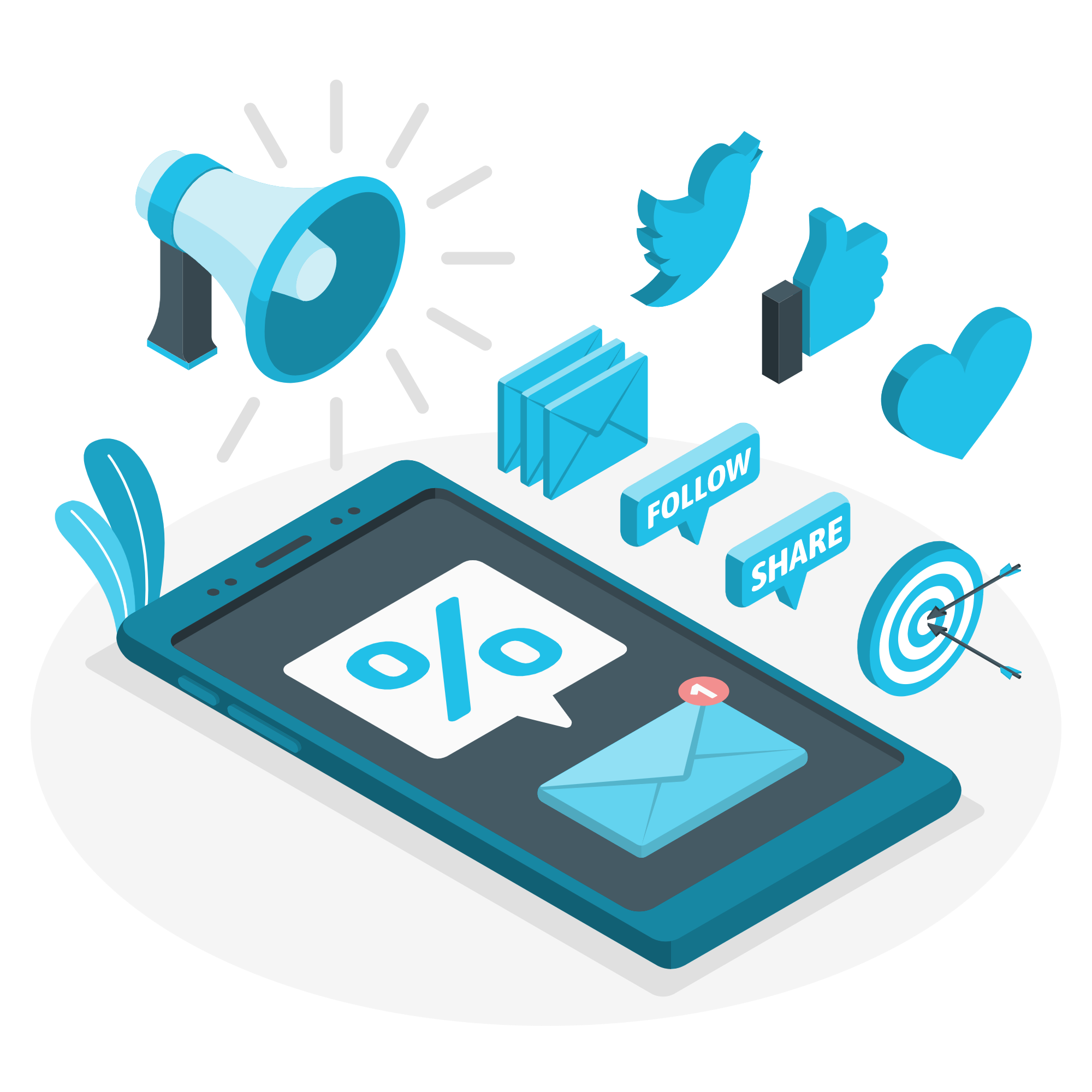 The very first thing to do is to get your audience on board and make them aware of your event. One of the easiest ways to start spreading the word about it is by running contests for online tickets and giving rewards to people for sharing details about the event.
You can ask interested people in your audience to tag friends who would be into attending an event like yours, increasing its reach. It's also a good idea to target specific communities that will be interested in events that cater to their needs, interests, or passions.
Here are some options to get the crowd to buy tickets online,
Target various communities on Facebook, LinkedIn, Twitter, etc
Consider local blogs and websites
Use hashtags when promoting on social media to create a buzz for your event
For a start, you can promote your event on Facebook, Instagram, LinkedIn & Youtube.
11. Use Paid Ads To Market Your Event Online
Using paid ads to market your event online is a great way to increase exposure and reach a wider audience. But you should make sure to keep track of the results so you know what worked and what didn't.
What can you use to post Ads for event ticket sales online?
Google AdWords: A bit expensive, but you will have more targeting options
Facebook Ads: It's budget-friendly but has fewer options when it comes to targeting specific audiences
The best thing about using paid ads is that you can reach the potential audience and target them directly using triggering messages and catchy visuals.
💡 Pro tip: Paid Ads are easy to create, but for max ROI you can consult experts who can help you out to plugin your event and help you market your event better.
12. Don't Forget To Bulk-mail your potential audience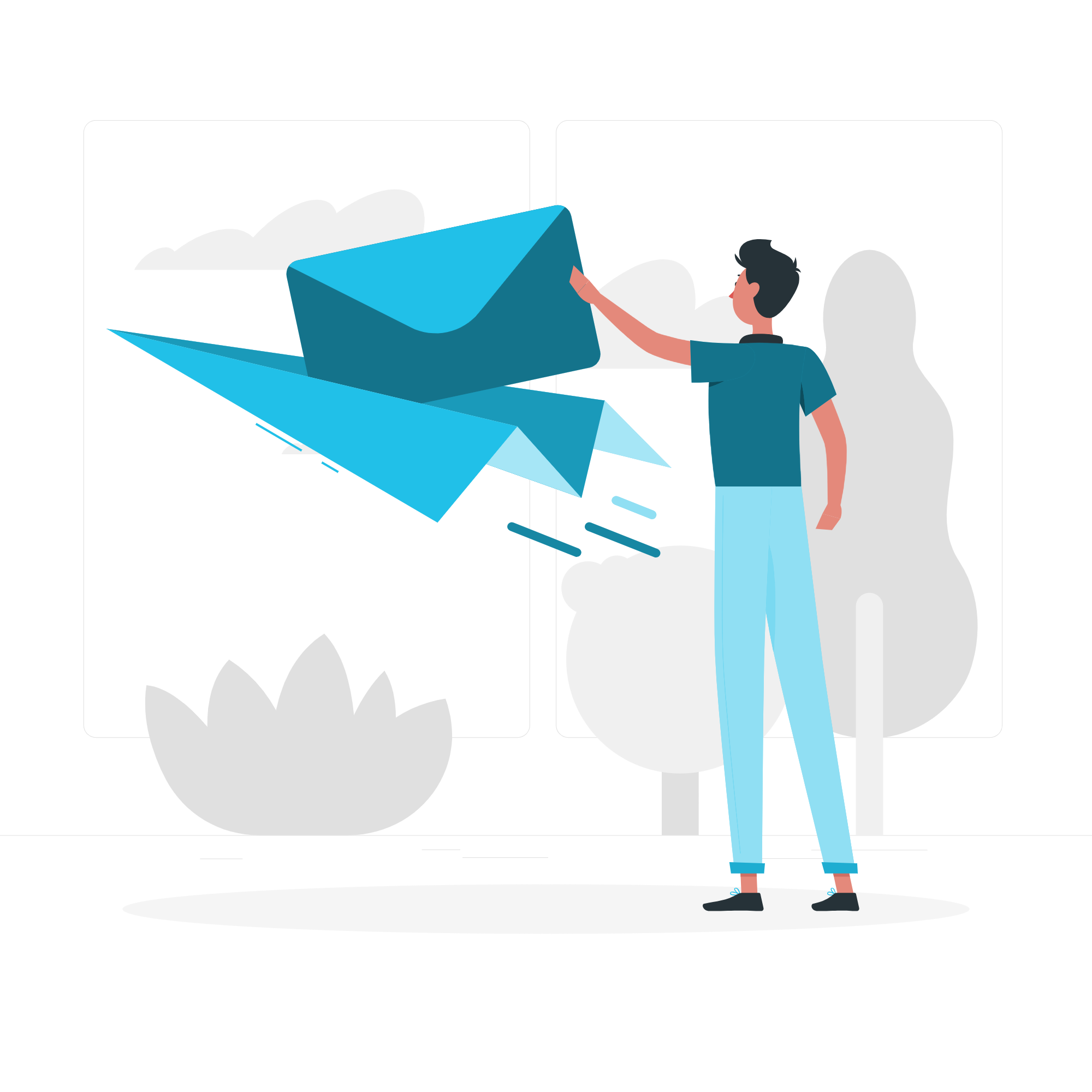 Did you know that email marketing is still considered the best way to get your message out there and get people to go where you want them to go?
Try this: mail-blast your potential audience. Yes, we're talking about sending a personal message out to all of the people who are most likely to buy tickets from you.
It might seem like a lot of work, but it's totally worth it: people are four times more likely to respond positively to an email than they are to social media or ads online. Plus, if you're using attractive email invite templates, then there are chances of increasing your conversion rate.
13. Press Marketing for online ticketing works wonders
Press releases are a tried and true way to get your event and its message in front of large audiences. They're not just for PR firms anymore. A well-written and well-timed press release can be the difference between getting your event noticed by the people you want—and going under the radar.
Label your sections clearly (headers, bold text, or otherwise).
Write a clear headline that will catch attention (try using numbers!)
Keep your body bullet points or paragraphs short and to the point – use strong action verbs to draw interest, not adjectives
Don't share detail about how tickets are sold or where they can be purchased – save that information for an additional section below
Include quotes from your main contact, who should ideally have a number of years of experience in their industry
Bonus Ticketing Ideas to Oversell Your Event Online
14. Create a referral program
This is an easy way to get the word out about your event—you'll be tapping into your attendees' personal networks, which can be much more effective than advertising on social media.
Here's how it works:
Create a unique referral code that can only be used by one person once, and give it to every person who purchases a ticket.
Encourage them to share it with their friends and family. You can even offer them something in return—like free tickets or free merchandise—for every friend they refer.
Once they purchase a ticket using that link, they're in! They've just become another attendee of your event.
15. Create scarcity
When you're selling tickets online, it's a good idea to create a sense of scarcity.
It's not only the event itself that drives event ticket sales: it's also the fact that it might be sold out soon if you don't act fast. That's why you should always create a sense of urgency in your messaging—even if you know there's plenty of room for more people to attend.
Here are some tips for creating a sense of scarcity around your event:
Don't exaggerate or lie about how many tickets are left—it can backfire
Provide real-time updates on how many spots are left, and update the number regularly
Show how many people have viewed the event page and how recently (e.g., "100 people have viewed this event in the last 24 hours")
16. Offer a discount for bulk tickets
One of the easiest ways to increase ticket sales online is by offering a discount on bulk purchases.
If you're like most organizers, your ticketing fees are already pretty low. It might seem counterintuitive to offer buyers a discount on top of that, but it'll pay off in the long run!
The trick is to set up your discount in a way that makes the package appealing: offering two-for-one deals or discounted group tickets will encourage people to purchase more than they normally would.
How to create discount codes using ticketing platforms?
AllEvents: Where you'll get unlimited coupon codes
Eventbrite (One coupon code in a free plan)
Doing this not only increases ticket sales but also creates a feeling of community among buyers—which means they're more likely to attend your event!
17. Onboard loyal attendees with attractive packs
Getting people to try out your event is one thing. But once you've got them in the door, how do you keep them coming back for more?
A great way to build a strong, loyal community of attendees is to offer attractive ticket packs. It's an awesome way to reward loyalty and create a sense of community between your attendees—and it can actually increase your sales.
Today's Lesson From Online Event Ticketing Santa!
If you wish to increase ticket sales online and earn huge profits, you need to put your best foot forward and choose the right place to buy and sell tickets online—a ticket sales website.
And, in case you want your website to work well with Google search, keep user information secure, eliminate fraud, and guarantee smooth ticket sales, then choose us!
Also, check out:
– Top competitors of Eventbrite in 2023