For event planners, Halloween is just around the corner, and we want to help you make the most of it!
We've come up with 17 Halloween event ideas that will blow your audience's minds.
Whether you're hosting a Halloween event or throwing a spooky party at work, these ideas will have everyone talking about how much fun they had—and what a great time they had at your event.
So whether you are looking for something on the spooky side or something more whimsical, we have got what you need.
Top 6 Most Wanted Halloween Events by Attendees
Why are we so confident that these events will be perfect for your Halloween party?
Because they're designed with everyone in mind. This helps marketers to take a linear approach when they intend to market their event and sell tickets online.
1. Haunted House Escape Room
People prefer to visit some spooky places where they can enjoy the different touch of horror while celebrating the festival. There are many such places all over the world that are famous for their creepy touch.
Pairing the Cursed House vibe with spooky decorations for Halloween works wonders. You can take reference from organizers of House of Horrors — Escape Room. They have prepared Ghastly rooms considering various age groups in mind so that kids don't get scared too much and teens don't get bored.
2. Have a Scary Pumpkin Contest on Halloween!
This one is easy—just set out pumpkins and have people decorate them in their most horrifying way. The winner gets… well, whatever prize you want! The key factor is engagement. If they are engrossed in your event, then they will love it.
These guys have taken pumpkin carvings to a whole another level. Take a look at the UNDERWATER Pumpkin Carving contest. The usual pumpkin designing, but in hot springs! Though, attendees need to follow diving regulations as directed by the governing authorities.
Pro Tip: You can also keep a Scary Halloween Character Theme and costumes for men & women to keep the audience engaged.
3. Spook-tacular Trick or Treat Booth
A Trick or Treat Booth is a one-of-a-kind experience that will keep your guests entertained for hours.
The booth can be designed to look like a candy-filled mini haunted house, complete with cobwebs and creepy sounds that will make the audience jump! For Halloween trick ideas, you can hide candies in different places throughout the booth—and it's up to your guests to find it!
To suit your Halloween party theme, you can even use the booth as part of an existing buffet line or at an event where there are no lines at all (like an open bar). Either way works perfectly!
4. Organize a Spooky Treasure Hunt
This event is perfect for any size group from 5 to 500—no matter how many people you have, this treasure hunt will be sure to get them moving and having fun. They'll also learn about some of the best parts of your venue as they go through it!
Scavenger hunts when collaborating with local sites work awesomely, just like Scavenger Hunt: Halloween Edition. They are offering attendees to experience treasure hunting in a zoo. It's sure to be a hit with kids and adults alike.
Pro tip: You can skyrocket the demand for your event by creating amazing videos/clips of your Halloween Events with help of Canva's Free Video Editor tool.
5. The Murder Mystery Dinner
The Murder Mystery Dinner is great because it lets everyone play their part in the story. Participants can choose whether to play as a guest or a detective—and they can even decide who they want their character to be. Maybe they're a mysterious woman with a secret past, or maybe they're just someone who got invited by mistake.
If you're playing as a detective, then the fun part is figuring out who the murderer is!
And if you're planning for a great plot, then Four Funerals and a Wedding | Murder Mystery Dinner is one of a kind. With a great storyline, you can give your attendees a memorable time.
6. Ghost Tour in City Fantasia
Every place has its own share of haunted stories. And learning about the eerie experience of localities hits hard. It's a great way to spend an evening with friends, family, or coworkers.
At the Halloween Spook-tacular Tour of St Peter Port, attendees get to see some of the most haunted places in the city and hear about history from a guide who really knows their stuff. And most importantly—the tours are safe, fun, and suitable for all ages!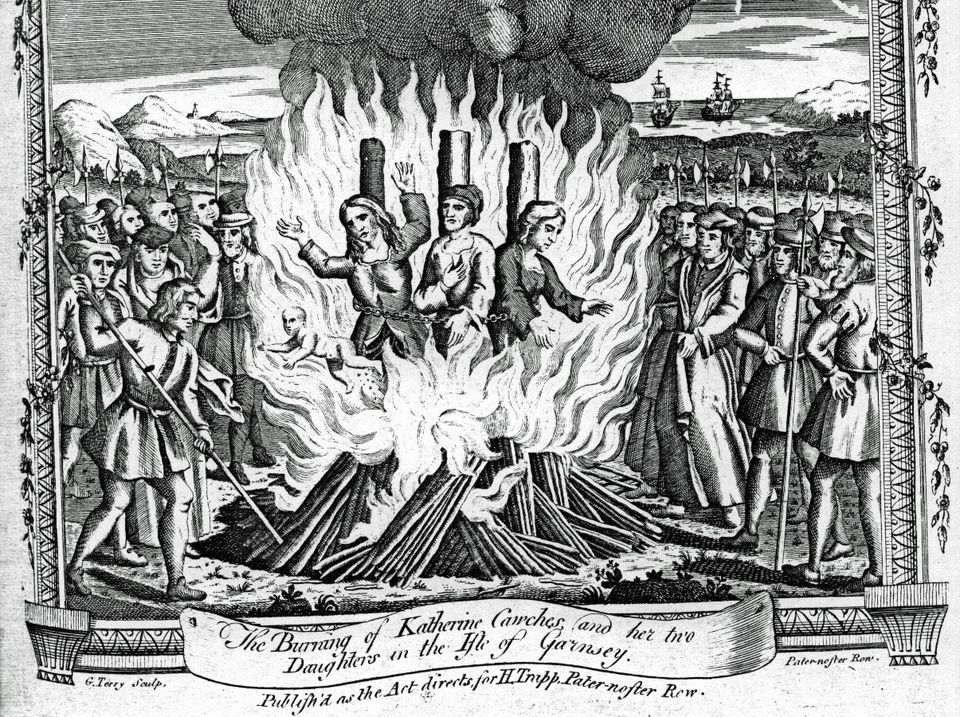 Pro tip: For managing your event, you can choose an event discovery platform like AllEvents that will help you to sell tickets online.
We bring them, you scare them!
Our website visitors are always hungry for more events.
Virtual Event Ideas for Halloween
If you're looking for some creative ways to virtually celebrate the spookiest time of year, we've got you covered! Here are our best four Halloween event ideas online:
7. Virtual Halloween Party
A virtual party where everyone can interact and have fun. The best part is that there are no limits to the target audience! You can invite as many people as you want, and there can be no limit on how long they can stay at the party either.
Happy Halloween Virtual K Dance is a great idea for groups of friends who live in different cities or states, or for teams that work together remotely.
8. Virtual Halloween bingo
It is played by using square cards with Halloween-themed images on them (picture pumpkins, witches, etc.). Virtual Halloween bingo is a fun, interactive game your attendees will love. It's easy to prepare, and it can be played on any device—even a phone!
Events like Virtual Bingo and Games offer online gaming options to their attendees. Similar can be adopted for Halloween but in a spooky manner.
9. Halloween Costume Contest
People love Halloween and they're probably already planning their costumes and decorations for this October 31. But the crowd looks for events with something more unique than plastic skeletons and spider webs.
CONGAS HALLOWEEN COSTUME BASH, OCT. 29th, 2022 hit the nail for costume events on Halloween. Whether family or community, it's open for all.
Pro tip: You can learn how to send event invites to your leads that can help you convert more from your target audience.
10. Play a Halloween Movie Marathon
Watching scary movies is always fun, especially when your friends are there with you to make it even better. Watch horror classics like Hocus Pocus or Scream (or something new and scary), and then get ready for some laughs when the lights come back on.
VIRTUAL 24 Hour Horror Movie Marathon offer online streaming to attendees of their event. They've also clubbed horror movies with drinks and fun games to keep the audience engaged throughout the event.
11. Creepy Household Crafts
For preparation, you can keep a paper Halloween crafts workshop where your audience can learn crafts and tricks to make their house spooktacular. Just like Halloween Fun and Crafts where people can get crafty.
You can even get your audience hyped up by hosting a virtual Halloween household competition where people would set up a fake graveyard with tombstones, skeletons, and other props. You can keep various scoring criteria so that they can showcase their house, phenomenal cookies, and whatnot. Sky is the limit!
See How Other Event Planners
have showcased their Halloween events.
Halloween Event Ideas for Teens
Halloween events for teens need to be balanced. Neither too scary nor too boring!
So, you need some awesome Halloween party ideas that will definitely entertain and scare up a good time.
12. Pumpkin Painting event
If you want to have a wholesome event where anyone and everyone can come, especially with kids, and have fun. Then Halloween events like Pumpkin Painting contests are your best call.
You can even have a workshop like Halloween Themed Paint Sessions that can sell out as potential Halloween pumpkin painting ideas.
13. Ghost Hunting
Give your attendees a blood-rushing experience! Pairing a ghastly ambiance with scary stories can lead to a good scare time. You can launch a paranormal investigation to catch some spirit activities by recording electronic voice phenomena, electromagnetic field readings, and temperature changes.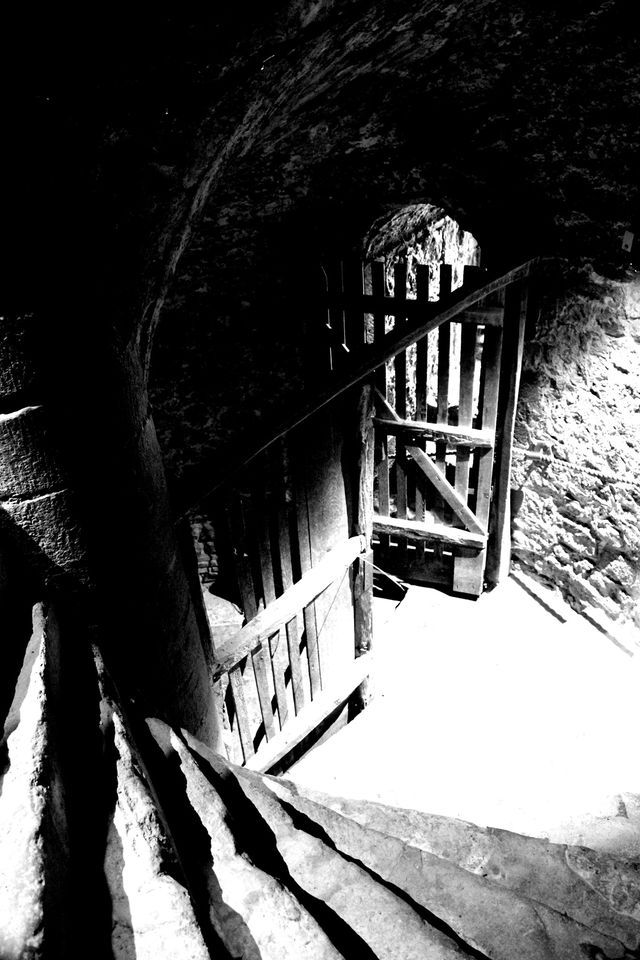 Events like Halloween Season Colchester Castle Ghost Hunt takes people on ghost hunt adventures. They take their attendees into mansions to tell stories of happenings of the past and their linkage to the place. It's a sure evening of fun, excitement, and suspense!
14. Halloween Bash for Preschoolers
Want to host hallowed activities for preschoolers without making them cry? Look no more! Organizing a Halloween Day Bash is one perfect hit to target this set of audiences.
Events like Kids Day at the Museum: Halloween Bash are planning a spooky edition for Kids Day at the Museum! Events like this also keep various audience engagement events like free trick-r-treating or a kids' costume contest.
Pro tip: You can set targeted campaigns to sell tickets. Check out case studies where we assisted our clients to get 800+ ticket sales and 7x ROI: Comic-Con from their marketing budget.
Halloween Event Ideas for Adults
How do you take your event to the next level? By making them exclusive to the target audience!
Plus — there are no limits to your creative ideas for Halloween when there are adults involved.
15. Halloween Bar Crawl
Adults can't go along with their throats parched. Give them some liquid with -OH and see the magic! Combining alcohol with the bloody spirit is a must-have's for a Halloween party.
You can collab with various pubs and restaurants, and get a win-win deal to serve drinks with creepy food. And if you own bars, then this is an ideal event for you!
Adult events like Dallas Halloween Bar Crawl offers drinks through dozens of Halloween venues with fun gaming options to keep the drinkers tipsy as well as entertained.
16. Live Music or Concert for Adult Party on Halloween
It's always nice to mix things up and not have the same old boring routine at your party every year. Live music, Poolside DJ, and Eerie cocktails will always keep the energy going.
Depending on the venue, you may be able to book a big-name artist or band, or even go see a local rock band at a local club. Take a look at LIVE Music with Onager – Adult Halloween Party, where they offer melody with cool competitions.
17. Halloween Cruise
Halloween — Ghost Ship — Blood Moon Cruise — Full-on DJ Party!
If this doesn't get people to crave for your event, then I doubt anything will.
VANCOUVER'S HALLOWEEN GHOST SHIP PARTY CRUISE is one such event where you can take people for selected hours on a cruise and launch games and activities for the Halloween party.
Titanic pose? Gotcha! Tragedy? Nah!
Just make sure that you declare cruise norms to ticket buyers to have a clean sheet for your cruise.
Spooky Takeaways!
Halloween is more than just a night of trick or treat. If you want to stand out from the crowd, get creative with your event's theme. Focus on the experience and make your party thematic as well with props and decorations.
The most important thing to remember is that you should never force themes. Let your guests come up with the best Halloween party ideas by themselves. And before you know it, you'll have a cool party that has guests coming back for more every year!
We hope that these Halloween ideas will help you host a memorable party this year.
Must-know FAQs before you organize Halloween events!
Here are some useful answers that can be adopted in your Halloween event ideas.
What are some activities for Halloween Events?
For starters,
you can hold a contest for a scary story and the one with the most votes wins something special
make a photo booth where they can take pictures of themselves in costume and post them on social media like Facebook with a link back to your event page
or you may create a contest where people have to submit their best costume and the winner gets a prize
These Halloween event ideas will also be great for getting people who don't know each other talking!
What are 5 traditional Halloween activities?
Well, we're glad you asked!
Here are 5 traditional activities that will help you have a blast while still keeping things safe:
Trick-or-treating
Costume parties
Carving pumpkins
Going to haunted houses/parks/mazes or pumpkin trailing
Watching scary movies
How to make your Halloween party real scary?
For a real scare, you need to be prepared.
Make sure you have all the right ingredients: You'll need some spooky music, fake tombstones, pumpkins & other gourds, a few trick or treat bags, and some yummy snacks.
Set up your party space: A haunted house is a great idea, but if you don't feel like spending the time making one yourself, there are plenty of places online where you can buy one!
Make sure your guests know what they're getting into: If this is going to be an adults-only party (or if it's just too scary for young kids).
Also, make sure everyone knows that in advance so nobody feels like they're being ambushed with something unexpected when they show up at your door!
What events can I do at Halloween party?
Here are some ideas to help you plan your Halloween party:
Halloween party games: You can set a game of "pin the tail on the jack o' lantern" or "guess which costume belongs to the person who's wearing it."
Halloween party food: Make it spooky! Serve up a bowl of "edible and vegetarian" spiders (choco lump), webs (sugar threads), bats (apples), ghosts, and witches' hats (chocolate chips).
Halloween party decorations: Hang streamers from the ceiling and place glowing pumpkins around the room. You can also set up a haunted house booth in one corner of your home, complete with scary sounds and music playing throughout.
What should I do on Halloween 2022?
Here are some ideas for how to make the most of your Halloween 2022.
Consider having a "Bloody Mary" bar where guests can add their own garnishes and seasonings to their drinks!
Dress as your favorite animal or character from a movie/book/show
Go trick-or-treating in your neighborhood
Host games like Pin the Tail on the Vampire or Musical Chairs with ghouls and ghosts
Go to a pumpkin patch and pick out your favorite pumpkins to paint and carve later
Also read: How To Promote Halloween Events in 2022
Join The Community
300K event professionals use AllEvents to Publish events & Sell tickets