Eventbrite is a major player in the online ticketing business. It caters to a massive network of both event planners and attendees. The site offers some really useful and technologically advanced tools that you can utilize to better manage your event planning experience. However, people are opting for top Eventbrite alternatives with more features.
If you've been thinking of shelling out cash for its premium services, then we'd encourage you to shop around first. There are actually a handful of affordable Eventbrite alternatives that offer virtually the same features as the more expensive counterpart! Each alternative has its own advantages and disadvantages but they're worth considering before making any final decisions.
1. AllEvents – The Best Alternative To Eventbrite
Actually, AllEvents is NOT an Alternative to Eventbrite. In fact, it's better than Eventbrite! Why? Read on.
AllEvents is a feature-rich and user-friendly event ticketing and event management platform. Unlike Eventbrite, it's a one-stop solution for event ticketing. AllEvents helps you to promote, manage and sell tickets for events. The platform allows organizers to create their own events, manage registrations and sell tickets online.
Why AllEvents is best for online ticketing
Instant payouts without delay with flexible payment options including PayPal and Stripe
Robust event marketing tools like email event invite, automated emails, social media promotion tools, and lead follow-ups
free website for lifetime
Multiple pricing options per ticket such as discounts, coupons, early bird pricing, etc
Detailed ticket sales analysis from event dashboard
Unlimited ticket types and customizable forms for all users
With a name like AllEvents, it's hard to imagine that the service doesn't cover everything you could possibly need. But this is one of those top choices for Eventbrite alternatives that does exactly what it says on the tin—in an incredibly simple manner.
Free Eventbrite Alternative: AllEvents
Beyond that, AllEvents is one of the most affordable with quality options on the market. When we say 'affordable,' we mean it in two ways:
first, the products are reasonably priced—you can get started selling tickets for your events for as little as $0 a month, depending on your needs.
second, AllEvents have some of the most competitive rates on ticket sales in the industry—we know you can't afford to lose money when you're trying to promote your events and grow your community!


You can also check a detailed comparison between AllEvents & Eventbrite to check which one is a better Eventbrite alternative.
G2 Rating: 4.6
2. EventsFrame
We know that there are a lot of options out there for event planners, but let me tell you about EventsFrame: Why it's one of the best Eventbrite alternatives, and what we think makes it problem-free and special.
The backdrop of EventsFrame
EventsFrame is an all-in-one event registration and management platform. It was created by event planners who were tired of using a bunch of different systems to manage events. They wanted something that would handle everything—registration, ticketing, payments, emailing attendees—all in one place. They wanted to be able to customize the look, feel, and functionality of the event registration page without having to do any coding. And they wanted people to be able to register for their events on mobile devices!
So they made EventsFrame: A system that,
handles everything from ticket purchases to post-event reporting in one neat little package
you can set up your event registration page in minutes and start selling tickets right away
you can even add a PayPal button on your site and sell tickets directly through there
G2 Rating: 4.0
3. Eventzilla
Eventzilla is a cheaper alternative to Eventbrite!
If you haven't heard of it, Eventzilla is an event management software that helps you sell tickets to your events and manage your event page.
Why Eventzilla?
It's a great option for small businesses looking to grow their reach and offer ticketing events like webinars or workshops because you can create an event page in minutes (no coding required!) and there are no setup fees.
Plus, it's totally free for ticketless events, which means you can still use the platform's features like tracking attendees and sending them emails about the event—all for free!
Drawbacks of using Eventzilla
The only downside we've found so far is that it does have some limited branding options compared to other platforms. For example, you can't customize your event page with your own logo or color scheme, but this is a minor inconvenience considering all of the great things Eventzilla offers!
G2 Rating: 4.4
4. Ticketbud
What is Ticketbud, and why should you consider it as an alternative ticketing solution to Eventbrite for nonprofits?
Simple! Ticketbud is a ticketing platform that offers event organizers a convenient and helpful way to manage tickets. They can sell tickets in advance of an event or on the day of the event, and they are an Eventbrite alternative with ticketing fees lower than Eventbrite. Furthermore, Ticketbud can be integrated with other ticketing platforms via Zapier, so Ticketbud makes it easy to easily sell tickets at all types of events—concerts, sporting events, plays, music festivals… the list goes on.
In addition to its low fees and intuitive application, Ticketbud gives event organizers additional benefits. For example, you can use Ticketbud's mobile app to send out reminders when it's time to collect tickets at the door. Additionally, you can also receive automatic updates whenever a ticket is purchased (meaning you'll know right away if someone bought your ticket), as well as a history of every transaction that has ever taken place.
G2 Rating: 4.5
5. Aventri
'm going to tell you about one of the top Eventbrite alternative on the market, Aventri.
Formerly known as etouches, Aventri is a powerful event management platform that helps organizers and marketers prepare, run, and evaluate their events. It can be used to manage everything from small conferences to massive festivals.
Why do organizers use Aventri?
With Aventri, you can create a custom event website using easy-to-use templates, promote your event across all channels, and sell tickets directly through your website. Its registration software gives attendees a seamless experience from registration to check-in so they can actually have fun at your event instead of standing in line waiting to get in.
During your event, you'll be able to keep tabs on everything that's happening with Aventri's powerful analytics tools. You'll get real-time performance data so you can see how many people are checking into sessions and how long they're staying in each session or area of your venue.
Oh yeah, and it also integrates with all of your favorite tools for marketing and social media sharing. After the event is over, you'll be able to use Aventri's reporting tools to see how it all turned out.
G2 Rating: 4.2
6. GoToWebinar
If you're looking for a webinar-focused Eventbrite competitor website that helps you market your webinar, look no further!
GoToWebinar is the perfect solution for all of your event management needs. GoToWebinar can be used to manage a wide range of events, from small business conferences to webinars with up to 5,000 attendees. The registration process is simple and can be customized to your brand's preferences. The user-friendly interface makes it easy for you to monitor attendance, set up reminders, and create surveys.
Bonus features by GoToWebinar
In addition to these features, GoToWebinar provides live chat support that helps you get in touch with customers quickly and easily. You can also keep track of your attendees' questions and answers during the event so that they are addressed in future webinars or events! If there's one thing we know about our customers? It's that they love having access to this type of information after the fact.
G2 Rating: 4.2
7. Cvent
In the market for a top Eventbrite alternative for 2022? Cvent is a cloud-based event management solution that helps you create events, manage registrations, and promote your brand.
Cvent provides you with everything you need to host events of all sizes, from small gatherings to large conferences. We offer user-friendly registration forms, flexible event apps, and a variety of ways to market your brand and drive ticket sales.
What Cvent can give you?
With Cvent, you can create a professional event registration page in minutes and get started selling tickets right away. Their registration pages are easy to customize and include features like email invitations and social media integration so you can get the word out about your event quickly and easily.
Also, they have a variety of event management and ticketing tools to help you promote your event. You can also use social media promotion tools to generate buzz about your event on Facebook, Twitter, LinkedIn, and more. Or take advantage of web marketing tools by sending custom email invites or creating banners for your own website.
G2 Rating: 4.2
8. Constant Contact
Constant Contact is another alternative to Eventbrite's event promotion and ticket sales. With Constant Contact, you can create a professional-looking website for your event in minutes, and even sell tickets directly to attendees from the site.
Why Constant Contact is a good pick for Eventbrite Alternative?
The software also lets you easily set up email marketing campaigns to promote your events on social media or through email blasts.
It provides everything from simple registration forms (which include payment processing) to tracking RSVPs and then help you promote it via email blasts and social media marketing campaigns as well so they don't forget about your event!
This saves time/money because now instead of having multiple different platforms do all these things separately — which takes more energy (and costs more money!) — this single piece of software streamlines everything into one convenient place."
G2 Rating: 4.0
Eventbrite Alternatives: Conclusion
Top Eventbrite alternative, with their easy-to-use event planning tools, makes it easy for you to sell tickets and make arrangements for the events you have planned. If you don't like Eventbrite, consider these top alternative picks for 2022 from all-in-one mobile apps and zany ticketing machines to simple merchandising sites and call center support. The choice is yours.
If you're feeling overwhelmed by all the choices out there, AllEvents might be the best event ticketing platform like Eventbrite for you. There are no complicated options or hidden costs—just event ticketing.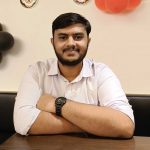 Abhishek Ghoniya is a content marketer who specializes in ticketing and event trends happening throughout the globe. He feels that event marketers should easily find the information they need.
Hence, he is responsible enough to gather information and deliver the relevant guidelines to planners throughout the event industry.