Meetup.com has so far been a solution for people who constantly thrive to learn and grow, who want to make friends, who want to find a partner, or who are looking for like-minded people. It came with a 'let's get online to go offline' motto and people have loved the platform until sometime back. People have started strongly revolting against Meetup.com and it is facing a backlash for its probable temporary decision. They have already started looking for Meetup alternatives because the decision that they are planning to take is that bad.

What Is Changing In Meetup And Why Are People Not Liking It?

Meetup.com which used to charge organizers about 10$-24$ a month; has now decided to charge even the users. Under their new testing payment structure, users will have to pay 2$ to RSVP for a free event and the organizer subscription for a month will also be 2$.
They claim that these changes are to reduce the economic burden from the event organizers and to drive attendees to the event because not everyone who RSVP's arrive. But the decision looks more like an issue of squeezing cash and the way to solve the issue is only upsetting the users.
Meetup.com has given a choice to event organizers of covering the cost of event attendees if they do not want to charge them, which is only unfair. So if an organizer, for instance, has 1500 members in his Meetup group then he will have to bear 3000$ for each one of them to RSVP.
What Do Event Organizers Need In A Meetup Alternative?
UPDATES:
Sometime later this was published, a new update was added by the CEO of Meetup; writing a letter to the users of the meetup. It said that the temporary changes were not for everyone but a few groups in the USA and they too had the choice to opt-out. They will not make any changes without prior notice but the users already got a heads up with what just happened in a few days. The changes could happen in near future or it could be genuine confusion but this dicey and temporary win is making the communities switch and also making them want to look for better Meetup alternatives.
People have already started slamming this decision, ditching the app and surfing the internet for free Meetup alternatives. There are too many options available in the market that could be providing services that Meetup.com does but community hosts do not need a platform that will only cater to their needs in terms of exciting features.
They need a platform to build and grow their community, a place that lets the audience explore and discover events that they are most interested to attend. Considering all these conditions, AllEvents.in stands as the right alternative to meetup. It is the largest and the oldest player in the event discovery space which takes care of the needs of the event organizers and event-goers.

How AllEvents.in Can Deliver The Same Value Meetup.com Did?

If we compare the features of Meetup.com and AllEvents.in there is a lot in common. Here's a list of some similar things that Meetup.com provides and so does AllEvents.in:
Meet, Connect & Grow: Both AllEvents.in and Meetup.com provide a platform to discover events where one can make friends, learn, grow and meet like-minded people
Event Seekers & Subscribers: AllEvents.in and Meetup.com are a global platform. While AllEvents.in has monthly 6M event seekers and has a database of 250M events, Meetup.com has 44M members on its platform with 3Lakh+ events organized every month
Exposure To Google: The reputation of AllEvents.in and its exposure to Google will only do wonders to make your event reach a large number of audience. This goes for Meetup.com as well.
Reminders To Attendees: You can create a new event on AllEvents.in and we will send out emails, reminders, configure a payment for your event and much much more. If it's a new event then we notify people who are interested in your niche which again is the same with Meetup.com
Explore Events: You can explore events in the niche that you are interested in on AllEvents.in just how you did with Meetup.com
Event Analysis: Meetup.com provides Meetup Stats while AllEvents.in does the same thing in the name of Event Analysis
Why AllEvents.in Is The Best Meetup Alternative?
Free Event Discovery Platform: The absolutely important point on why AllEvents.in is the best meetup alternative in 2019. It gives you a platform to create events for free and doesn't charge anything from your attendees unless you want your event to be paid.
Growth Of Events: If you consistently organize your event every month on AllEvents.in then you will earn your fanbase, find growth in the number of attendees and at a point, you will see a stable number in your audience which will only make you happy. Again Meetup.com is losing its fanbase and organizers so the chance of growth here would be dubious.
Global Reach: AllEvents.in being the global platform gives you access to explore all the events across the globe with absolute ease in terms of functionality.
Whereas, Meetup.com only shows events close to 100 miles or any distance in the location that you are. They do not let you select events apart from your city, even when you could be interested in it. [You need to turn off the automatic location feature, probably then you could manually type and access other city's events]
Value Added Events: Your event will add value to the event discoverers on AllEvents.in and if the niche of your event is what they are interested in, they will join your event.
In the case of Meetup.com, people may discover your meetups but won't RSVP to your event as they will have to pay $2 every time and this will stop the growth of your Community over Meetup.
Access To Email Ids: Meetup.com does not allow you to access email ids of the people who RSVP to the meetups. Whereas, AllEvents.in gives access to the email ids of your event attendees and gives you full control of the data. This way you can use the platform for growing, researching and as a tool for marketing.
Assistance & Support: AllEvents.in will be happy to assist you and will personally provide support if you are migrating from Meetup.com
Using Meetup.com For AllEvents.in: You can use your already built fanbase on Meetup.com on AllEvents.in. Use Meetup.com to attract the audience and ask them to RSVP or register for your free meetup on AllEvents.in. This way you will be able to migrate your meetup community easily.
AllEvents.in would be happy to listen to your use cases and enhance the platform as you grow. We can give you more and more reasons why AllEvents.in is 'the' choice for you and how it's the most appropriate meetup alternative but that wouldn't be enough.
Find out for yourself, check out how you can create events on this absolutely cool event discovery platform. We assure you, your rage towards Meetup.com will reduce and the energy will convert into love for AllEvents.in.
P.s.- We are not going to charge your attendees for a free event(if we haven't said this enough already)

Don't forget to share this with your other friends hosting meetups on meetup.com. They will surely thank you for helping them discover the best alternative.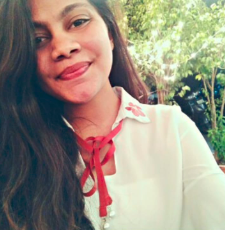 Hoarder. Overthinker. Dreamer. Mostly Writer. Lover of little things and coffee. Always wants to have the last word and wants to be chosen first. Might find her dancing or speaking to herself on the driveway.