Mardi Gras, a French term which is referred to as "Fat Tuesday" is based on a religious event and falls on Tuesday before Lent begins according to the Christian calendar, also known as Shrove Tuesday. The next day, Wednesday is known as the "Ash Wednesday", which is considered to be the first day of fasting in the run-up to Easter, 46 days later. To prepare for all those days of fasting, people usually eat a lot of fatty food in the run-up to Lent.
In many parts of the world, Mardi Gras is celebrated in its own right accompanied by many carnival festivals happening all over the world. Out of these places, the most famous ones are "New Orleans" and "The Rio carnival" in Rio de Janeiro where hundreds of people gather together to celebrate and take part in the festivities. 
Here are some of the exciting things to do on Mardi Gras 2021:
1) Drink Coffee At Cafe Du Monde
You can begin the festival of Mardi Gras by having a cup of coffee from the best Cafe du Monde. It is popular for its beignets, a square French-style doughnut, lavishly covered with powdered sugar and chicory blended coffee. The coffee is served Black or Au Lait. The menu also consists of white and milk chocolate. You can see the beautiful views of the river while enjoying your food.
2) Visit Jackson Square
Next to Cafe Du Monde, Jackson Square is a historic park that sits in the French Quarter. This is considered to be one of the prettiest places in New Orleans. It is still frequented by many painters, musicians as well as street performers which makes it even more interesting place to visit. Every year Jackson Square is brimming with people excited to celebrate Mardi Gras.Visit
3) Mardi Gras World
Mardi Gras World, a fascinating place, is operated by the Blaine kern studios and has a total of 16 warehouses around the city. In this place, you can see new floats coming to life and learn about all of the traditions and customs of Mardi Gras that includes the King Cake.  If you are interested to know about the clothes and culture of the Mardi Gras, then you can visit the Mardi Gras Museum to learn in-depth about making the costumes for the event. 
4) Make A "Throw" Bucket List
Everything that the parade float riders throw into the audience is referred to as 'throws". Besides the Mardi Gras beads, many of them have signature throws such as the passing of decorated shoes by the Krewe of Muses and the coveted hand paintings.
5) Eat The King cake
Another favorite tradition in the festival of Mardi Gras is eating a King Cake. Carnival season begins on January 6, which means that the wait for the King cake is officially over. The first slice of the King cake is the official marker of the Mardi Gras season which is traditionally made with sweet brioche dough, cinnamon filling, and a glazed icing finish. 
6) Check Out What The Krewes Are Doing
They are adopting many new and socially distant ways including:
Funky Uptown Krewe: Participate in a socially distant scavenger hunt beginning on January 6 from Funky Uptown Krewe. Their coveted throw, the hand-painted record, will be scattered along the St. Charles Avenue streetcar line hiding in plain sight.
Krewe of Red Beans: Usually like every year, Krewe of Red Beans has been a leader in raising funds for those affected by pandemic. But instead of parading this year, the Krewe of Red Beans is hosting a distant concert series through January. 
7) Mardi Gras mask At The French Market
The French Market is the city's largest marketplace. Here, you can pick your own Mardi Gras mask to wear to the parades. This gives a more funky style to attend online parades. But if you want to make your own mask then you can check out the online tutorials and mask making classes to create one in your own style. 
8) Mardi Gras Food
Try authentic Cajun and Creole: If you are a food lover then you should try Creole Food. Dishes like Gumbo, red beans, jambalaya are some of the many delicious dishes to try. Besides these, Reginelli's is bringing back their King cake cocktails and King cake Bread Pudding.  Also, one of the best things to do during Mardi Gras is to try crawfish as this is claimed to be a crawfish season! Dine-in at Cochon Butcher from January 6-February 17 as they celebrate Carnival around the world. 
9) Tour A Civil War Era Plantation
Going with the list of things to do in Mardi Gras, you cannot miss taking a trip to the river road, where you will find many well known civil war plantations in Louisiana. The most preferred recommendation is Whitney Plantation. This will give you both an emotional as well as an educational experience.
If you are planning to do something for Mardi Gras 2021, you should prepare the list while keeping the above ideas in mind to get a full experience and tour with unforgettable memories.

Check out Mardi Gras 2021 Events Near You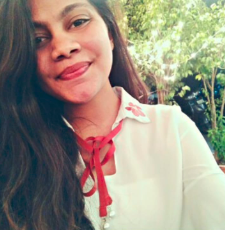 Hoarder. Overthinker. Dreamer. Mostly Writer. Lover of little things and coffee. Always wants to have the last word and wants to be chosen first. Might find her dancing or speaking to herself on the driveway.