The effects of COVID-19 is getting through us all, while our heroes are fighting constantly to tackle these issues of the pandemic, most of us are stuck in our home in lockdowns. We are constantly creating content to kill your boredom and answer your question to what to do during coronavirus lockdown. In this article, we have created a list of Virtual tour experiences that you can take; museums, theme parks along with zoos and aquariums.
What is a virtual tour? It is a simulation of an existing location with the help of sequential videos or still images. Other multimedia elements like music and narration among other things. Virtual tours try to recreate the actual experience of the place. So sit on your couch and get ready to take a trip to various destinations from your screens.
Sharing a list of some of the best museums, zoos, and attractions that you can take virtual tours of!
Virtual Tour Of Museums: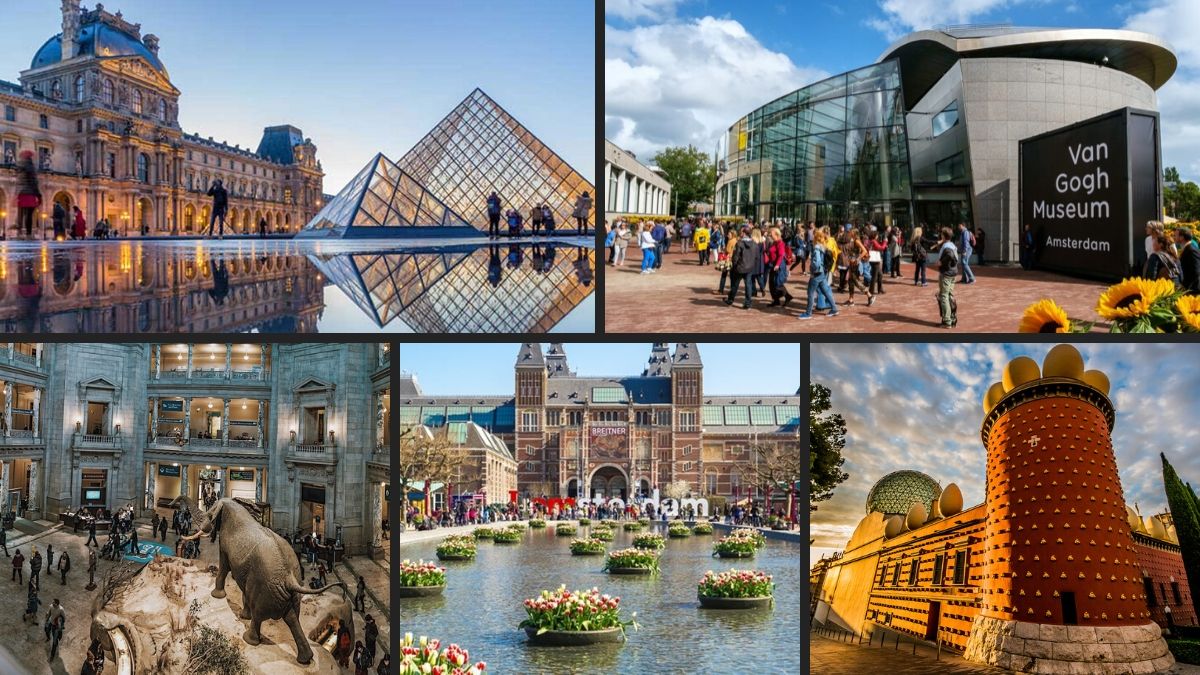 1. The British Museum
Get ready to visit the iconic museum located in the heart of London allows virtual visitors to tour the Great Court and take the virtual tour of attractions like The Ballcourts of Chichén Itzá and The Egyptian mummies.
2. The Smithsonian National Museum of Natural History
The Smithsonian National Museum of Natural History provides not one but many tours of there exhibitions including the past ones. So it will be a treat for you to take the virtual tour of this museum.
3. The Louvre
Visit one of the world's largest art museums in Paris right from your home and take its virtual art museum tour.
4. The Palace Museum
Teleport yourself to Beijing(well not literally) Admire the astonishing attraction like the Russian Court Ceremony and The Treasure Gallery at The Palace Museum.
5. Rijksmuseum
Take a virtual art tour of Rijksmuseum to admire the great work of Vermeer and Rembrandt in Amsterdam.
6. The Van Gogh Museum
Want to take a 360° view of the great artwork done by van Gogh's with more than 200 paintings have a great time in this virtual tour of the museum.
7. Metropolitan Museum of Art
Find the whole museum online and its attractions which are in NewYork right on your screens. Visit Google Arts & Explore to take the virtual tour.
8. NASA Goddard Space Flight Center
Aren't you just glad that NASA is giving you the chance to take a virtual tour of the Hubble Control Center. So take this amazing opportunity and explore the NASA Goddard Space Flight Center
9. Dalí Theatre-Museum
Check the work of Salvador Dalí without going to his hometown, in Catalonia, Spain. Well, obviously you just need to take a virtual tour of it.
10. MoMA (The Museum of Modern Art)
Again due to Google Arts & Explore they have bought you New York's finest virtual art tour of The Museum of Modern Art.
Virtual Tour Of Theme Parks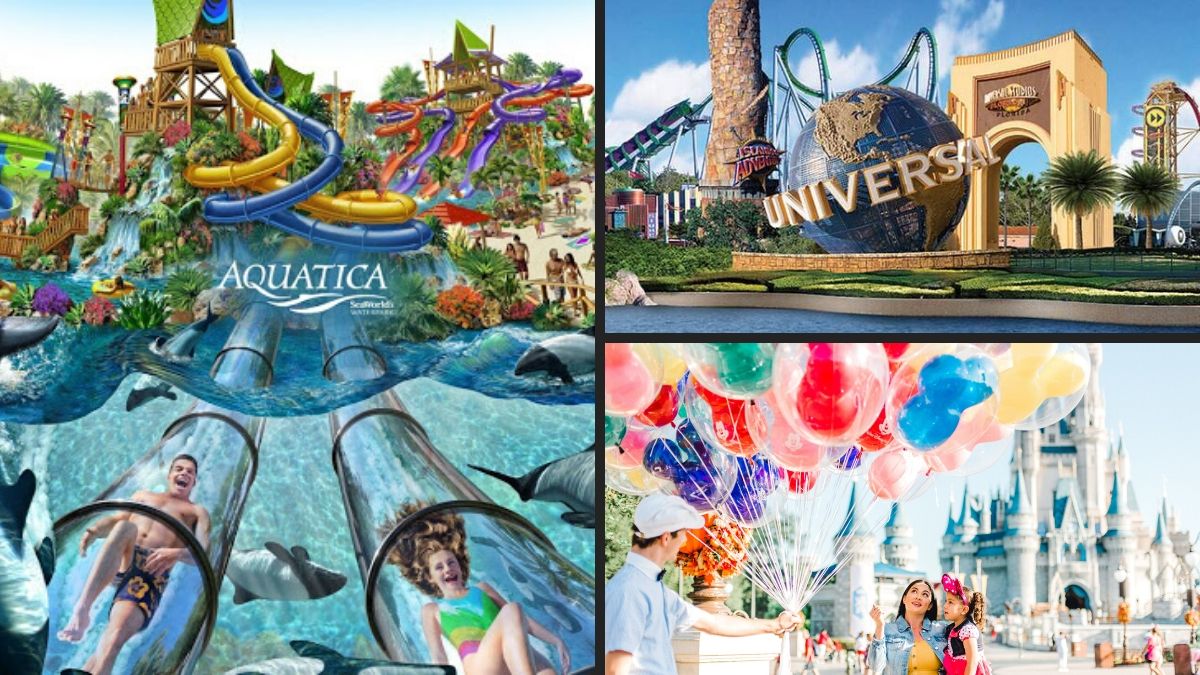 1. Visit Orlando
Why visit only one theme park when you can visit several in one go? This Virtual Tour of Orlando includes the visit to Legoland, Universal Orlando Resort, Walt Disney World Resort amongst many other attractions.
2. SeaWorld San Diego
Thanks to Google Street View, you can enjoy everything in the SeaWorld San Diego with very ease.
3. Disneyland Park
Everyone who loves theme parks would want to go to Disneyland park it is a dreamland for all the adventure lovers. Technically you wouldn't be there, but you can definitely soothe your eyes by taking a virtual tour of the Disneyland.
Virtual Tour Of Zoos And Aquariums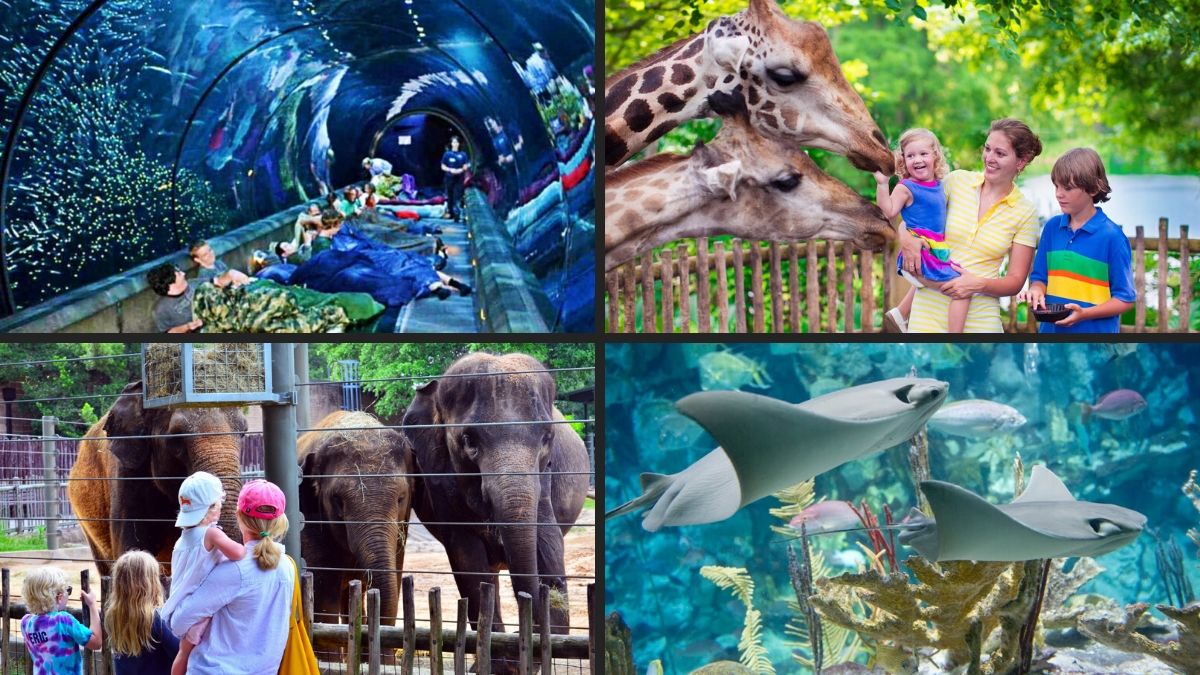 1. Houston Zoo
You can watch the live-action of the zoo from its Live Zoo Cam and watch the animals being fed or bathed or them just sitting there doing nothing.
2. Atlanta Zoo
Panda's will surely make your mood better as they are too cute and clumsy to be disliked by anyone. The Atlanta Zoo has a Live Panda Cam installed for people to enjoy the Pandas.
3. Chester Zoo
Chester Zoo organizes virtual tours of the zoo regularly and also the past live event uploaded online for viewers to see when there is no live tour of the zoo organized.
4. The Shedd Aquarium
See sharks swim and other things among fishes at the 360 virtual tour of the Shedd Aquarium.
5. Monterey Bay Aquarium
Watch penguins, jelly and other aquatic life swim through there daily life, on live camera at the Monterey Bay Aquarium.
Hopefully, you and your family will have a great time when you explore these places through a VR set or from your devices that support 360 Virtual videos. During corona, you can watch these virtual tours of different places and explore something beautiful right from where you are.