Fathers don't get enough credit for the things that they do. A lot of the dads aren't very expressive and well-well because of the society's functioning they don't really get a chance to be vulnerable enough. Father's day is their day and they deserve to be celebrated just as much as our moms. Even if he says, "don't bother" or "there's no need", you got to make it a special special day for him. Plan something sweet for your man, there are some really lovely Father's Day gift ideas that you can actually try and use to see your dad smiling till the ears.
Here's a List of Some Interesting & Unique Father's Day Gift Ideas For Your Special Man:
1. Father's Day Dinner – Quality Time > Anything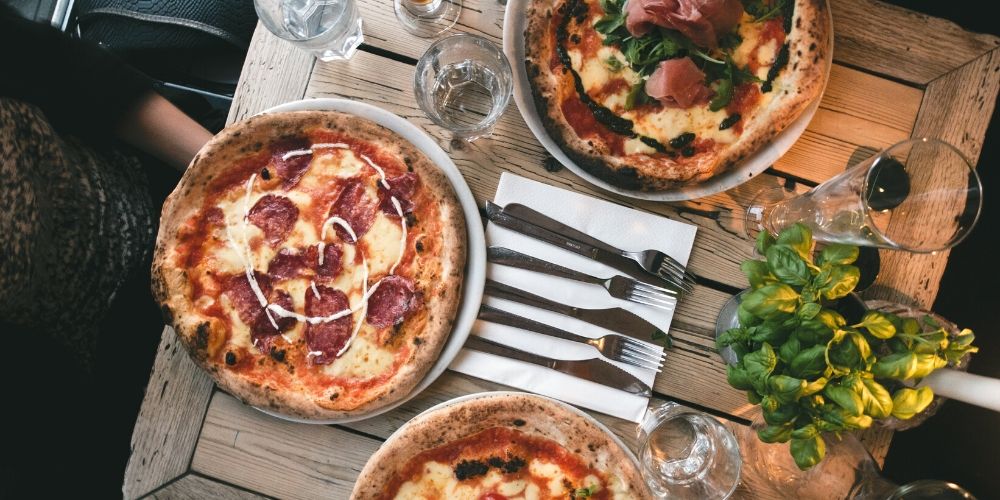 It's very easy to make your dadda happy, you don't have to do much but spend some quality time with him and he'll be the happiest man on the face of the earth. Prepare a Father's Day dinner for your old man to surprise him. It doesn't have to be fancy, it just has to be the both of you.
If there's some dish that has a special memory attached to it then you should definitely go for it. You can choose to opt for comfort food or go all in and throw a bbq dinner for him. Just make it special and bring all the smiles on his face.
2. Men's Accessories – The #Classics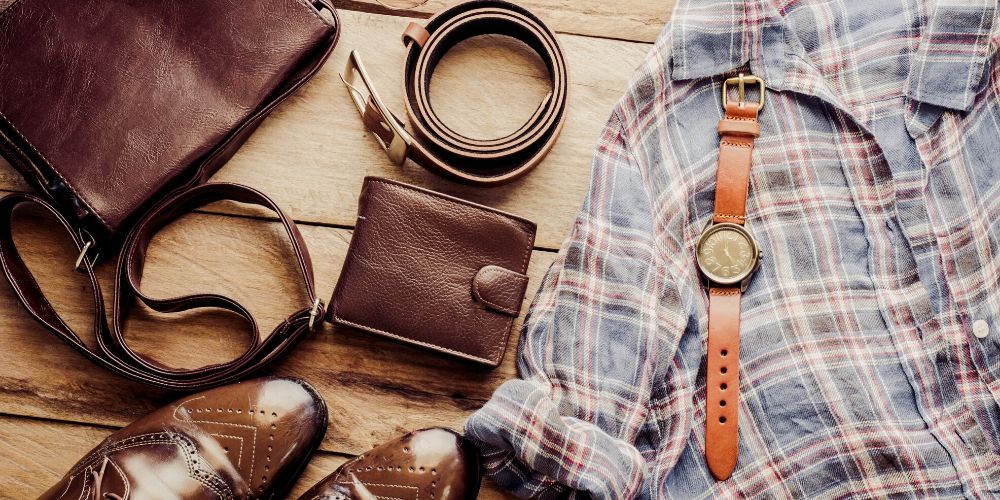 If you want to play safe and you're looking for the first Father's Day gifts then men's accessories can be an easy-peasy solution. Well, you can't go wrong with something like this! Get some basic accessories that your dad really needs but doesn't plan to buy anytime sooner. Get him a classic wallet or a fine and dandy watch.
If not the standard gifts you can narrow it down more to specific accessories that your dad would love. It might be tech accessories or travel kind. An amazon echo dot, google home mini, passport holders or anything that fits him right
3. Boozy Gifts For Your Bar Lover Dad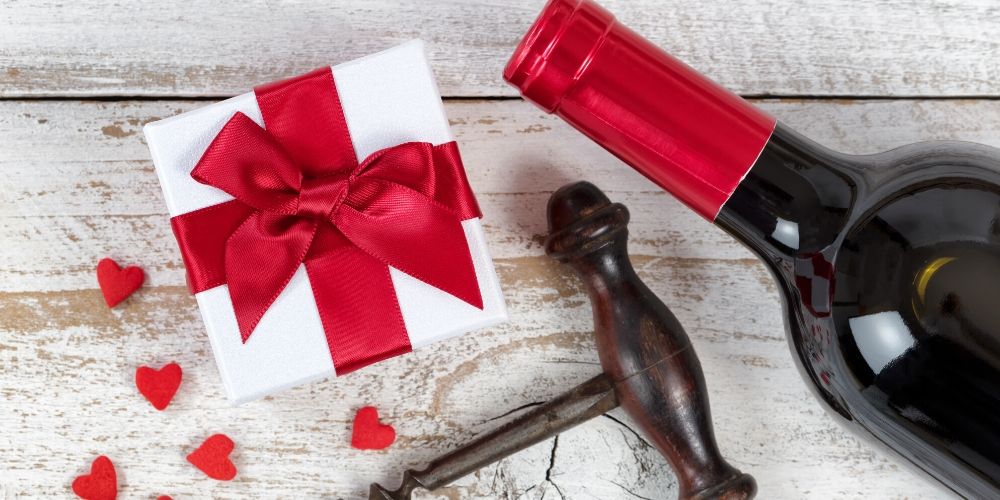 Your crazy & party lover pappy needs some boozy gifts. Look for some of the best bar novelties that will make for a thoughtful gift for your father. You can give him some quirky bar glasses, bar collection bottles, or a wine club subscription. Of course, all of this is subjective to your budget and how much you plan to spend.
If you want to look for choices on which wine subscription service/monthly wine subscription box to choose from then Winc, International Wine of the Month Club & Cellars Wine Club are great options. For bar accessories, we'd recommend Amazon.com, Uncommongoods.com, and Floweraura.com. #CheersToFatherhood
4. Sports Special – For A Sporty & Outdoorsy Father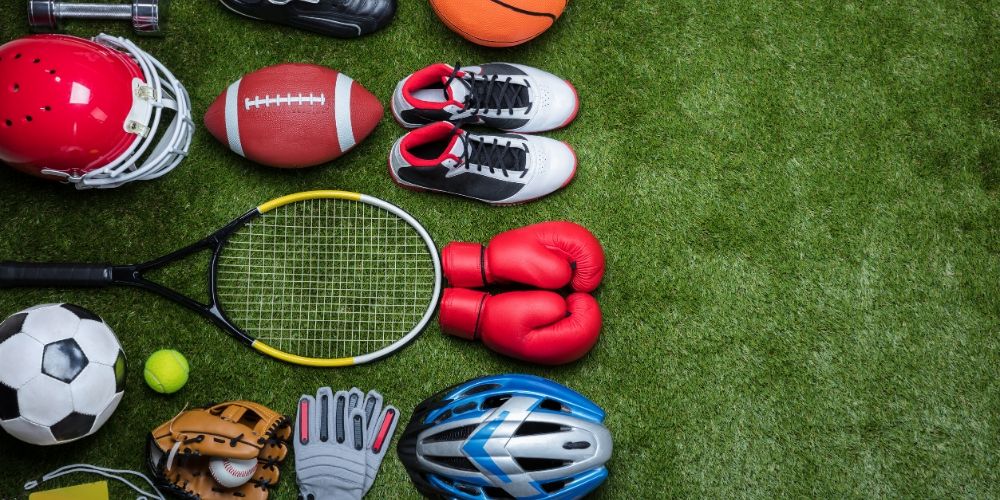 For your sports fanatic and athletic daddy, you must bring in something that satisfies his sporty heart. You can bring things that he loves about that one favorite sport or something that associates with fitness. Could be a FitBit or sports shoes for your athlete dad, golf kits or polo t-shirts; gift him things that associate with his favorite sport and play with him too.
Set your backyard for a match with your dad and spend the best time with him. Also, you can choose to do this virtually as well! There are a bunch of virtual Father's day events where you can challenge your dad and make it a fun game night with him.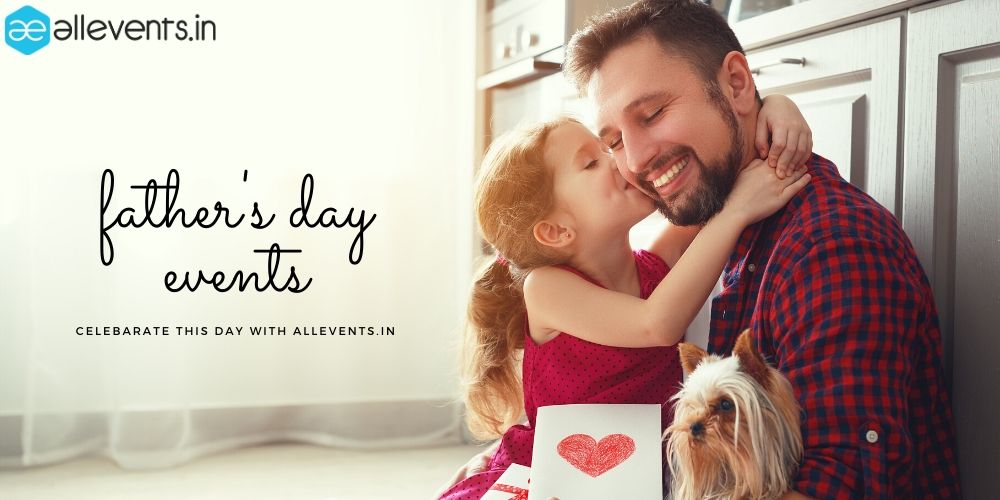 Gift your father – a legit experience that he will forever cherish! Book tickets of Father's day events that are specially designed for them and also are of his interest. Does he love comedy? Well, you can book a virtual comedy night for the two of you! Is he a foodaholic? You gotta get tickets to some foodie event or virtual wine tasting events. This will be a special Father's day gift for him and absolutely thoughtful one.
Get over basic presents and gift your dad an experience. Also, for the tiny totes, there are events that moms can get tickets on behalf of the babies! So pappy and baby can have a play date or be a part of a fun event that makes it a memorable Father's Day, even in the days where the child is too small to gift him something!

6. Grooming & Luxury Gifts – Something Skincare & Beauty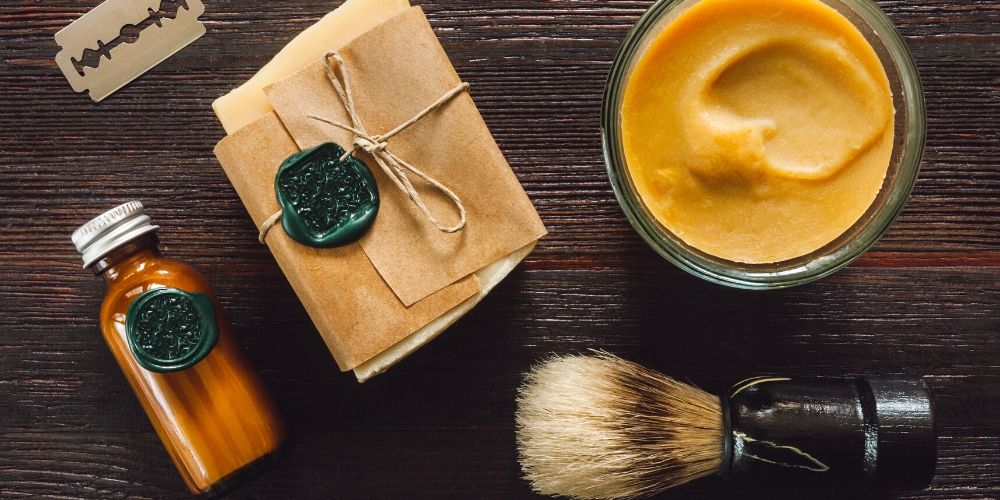 If your dad is the one who likes to keep his style game up and wants to look his best self, then there's no better gifting idea then giving him something that is related to style. For a dashing dad like yours a grooming kit or a personal styling service would be the perfect present.
Help him feel the best and special with your luxurious gift. If your old man can't move out without smelling best then you can even give him some aromatic and amazing scents. Speaking of luxury & grooming the range of products is pretty wide; from haircare to bathing ranges there is a lot that you can gift!
7. Father's Day DIY Gifts – Something That Is Personal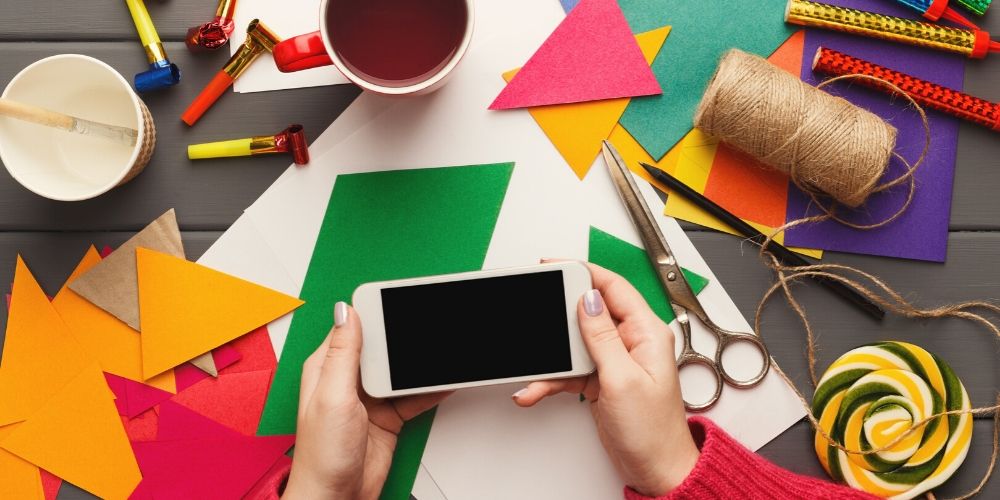 No gifts can beat the handmade ones, they're well-thought and one puts a lot of effort behind creating that. Make it sweet and lovely, give a Father's day gift that always stays in your dad's heart and something that has sentimental value. Make him a beautiful and creative card with heartfelt notes; you can as creative as you like. You can make it a fancy pop-up kind or go all crafty and make it creative with paper cuts and colors.
Gift your dad something to reminisce, make him a personalized photo album of all the memories that you've lived together. It will be his one of the prized possessions. Give him a jar that is filled with chits listing the reasons why you love love love him! Because why not, it's his special day.
8. A Special Date Night – A Special Feeling For Your Dad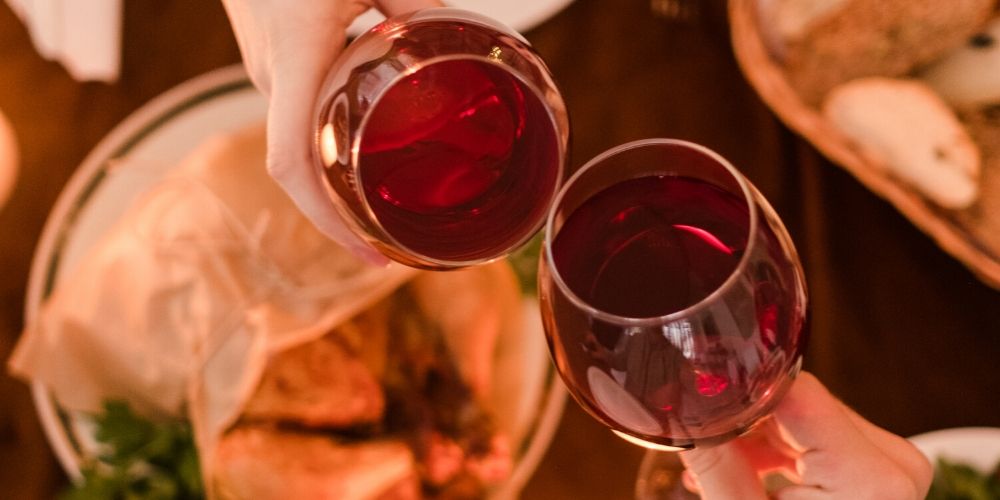 Son or daughter, it's always good to spend some quality time with your father. The person who has been celebrating you in an absolute grandiose way, he too needs to be celebrated. Give him an experience that he would never forget. Make it a table for two, bring in his favorite dishes or make something for him & if you want to go a bit extra then you can put aromatic candles on the table too. Talk about things, click pictures, and make it a special time for your daddy.

9. Throw A Father's Day Party Or Attend One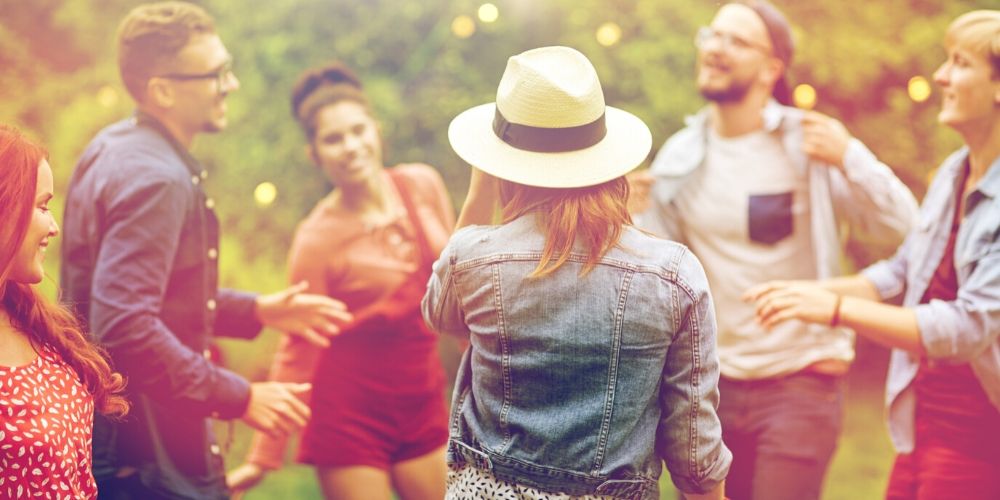 It's time to partyyyyyy! Celebrate fatherhood by organizing a party for the man in your house or you might as well book a virtual Father's Day party. (We are not recommending to party in any place but home because it's still not safe). It will be a huge surprise for him because he couldn't have possibly expected a party.
Let that music blast and dance with your daddy till your heart's content. Cakes, pizzas, party decor, and a lot of dancing; get your father grooving and in a party mood. You may not be able to go out but you can always set in the celebratory mood even at home. It'll be a nice family time too!
10. Gift Cards For Your Daddy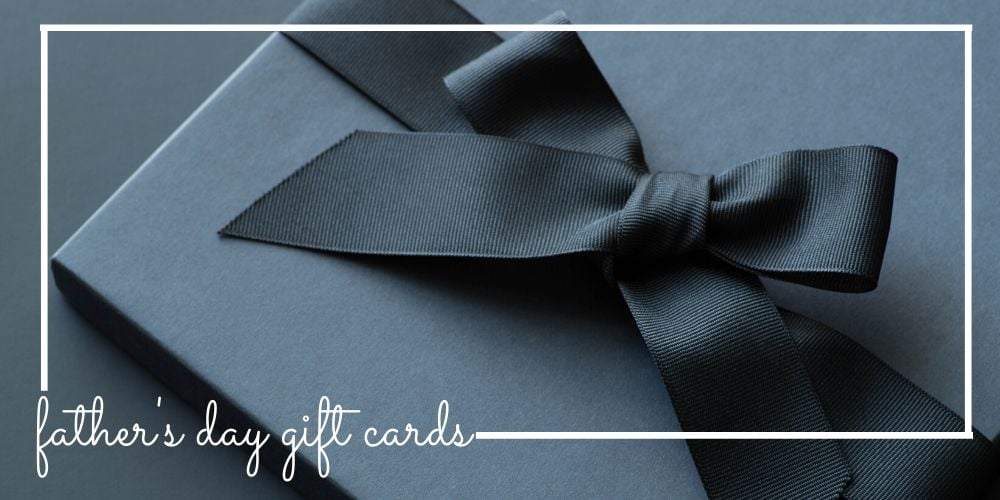 You know your father more than anyone else does but if your dad isn't the person who'd like to be showered with just any random gift then gift cards are your rescue. So, this is the last resort because we believe gifts are supposed to be thoughtful and this is not one of those.
It's rather a last minute Father's Day gift or an idea when you don't really know what to give. You can give gift cards from amazon because it literally has everything or you can go for specific brands that your dad usually opts for. We repeat again, gift cards should be your last resort; always put efforts when you are planning to gift.
Bonus:
You can watch a favorite movie together
Get together with your dad over virtual concerts
Take a fun activity together – Paint & sip, baking class or anything that fits your interests
Compete with your dad over a fun gaming night
Travel virtually – Take your dad to museum, galleries and even to the Disney world
Make it a very special celebration of fatherhood. Show your dad how much you love him with these beautiful gestures.
Explore Online Father's Day Events
Check Out Father's Day Events In Your City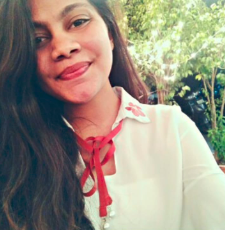 Hoarder. Overthinker. Dreamer. Mostly Writer. Lover of little things and coffee. Always wants to have the last word and wants to be chosen first. Might find her dancing or speaking to herself on the driveway.