4th of July 1776, the day the United States of America commemorated the signing of the Declaration of Independence of the United States. The day when the USA got freedom from colonialism from Britain. It is a huge huge celebration in the USA. Independence day is celebrated like a humongous festival in the entire country. There are fireworks, concerts, cruises, and what not! This year around, things will be a little bit different. Mass events will be canceled and we're not sure if there will be any celebration considering the situation of the world. While you may not be able to move out but you can definitely celebrate the independence day with exciting 4th of July activities at your home.
There's a lot you can do at home with your friends and family. Get all set to have fun with some interesting activities. Activities that include 4th of July games, decorations, crafts, and more that can be done from the comfort of home.
Here Are Some Of The Best 4th Of July Activities That You Can Do At Home
1. Bake Red White And Blue Themed Desserts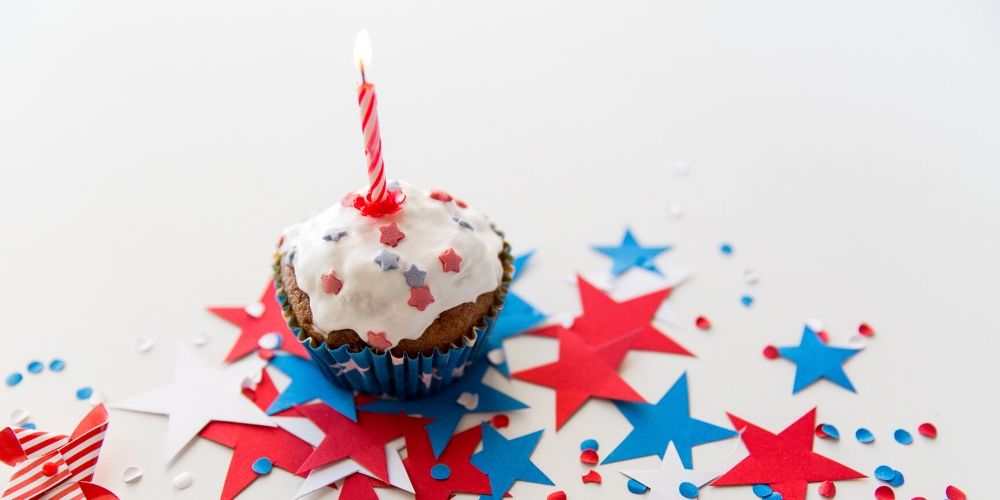 You cannot celebrate the sweet freedom that the USA enjoys without baking some patriotic desserts such as cupcakes. Baking and eating this red white and blue desserts are part of the celebration that we observe on the 4th of July. Obviously cupcakes are not the only desserts that you can bake to celebrate this day. There is so much more that you can bake at home; from krispie treats to sprinkle cones you can make some yummy-licious desserts.
Find the recipes: 4th Of July Desserts That Are Even Better Than Fireworks
2. Set A Camp In Your Backyard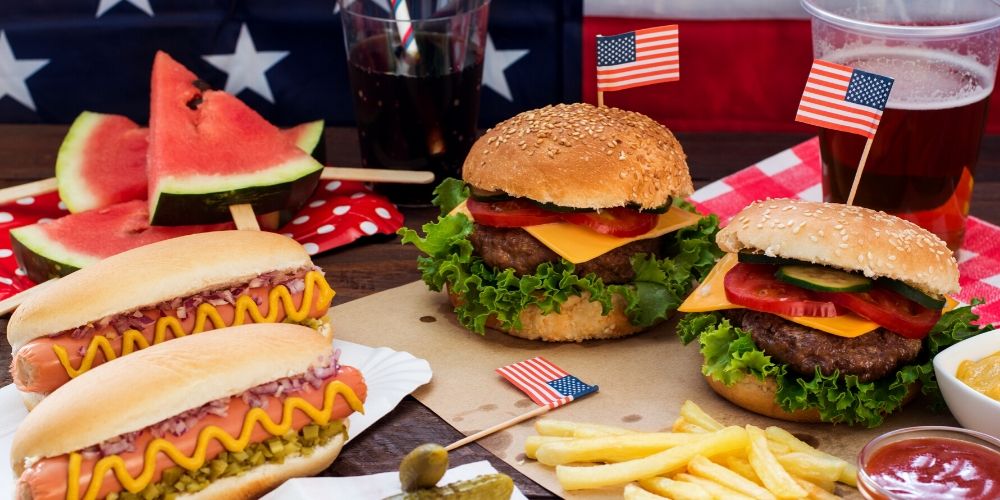 What are the 4th of July activities at home that do not include camping in your backyard? Blah celebration. Set a backyard camp which gives you the real camping feels and have a cookout with a backyard BBQ. Don't forget to enjoy s'mores too, outdoor cooking is a must if you have a backyard camping, accompanied by stories to share with each other. If you plan to have a grand feast, invite your friends and family to your house.
Also Read: Easy 4th Of July Recipes For Your 4th Of July Celebration

3. A Movie Marathon With Your Family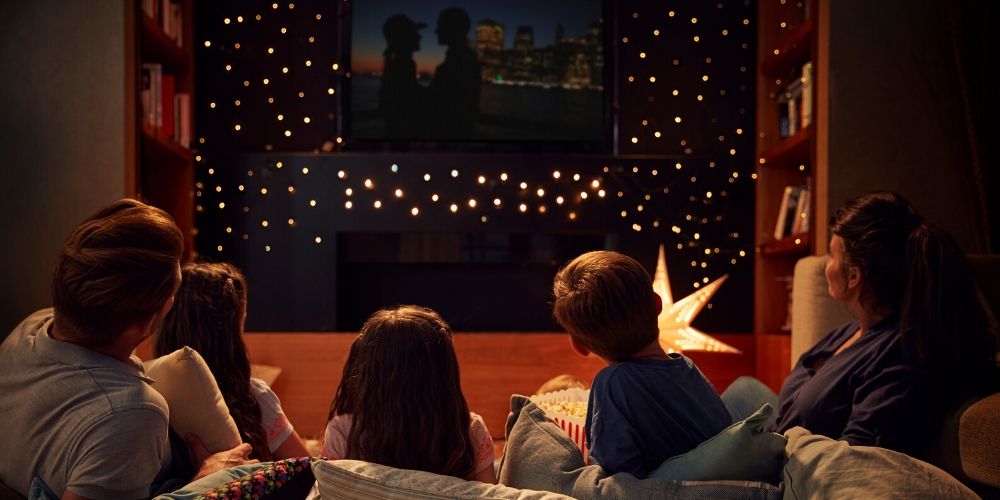 As Ronald Reagan said "Freedom is never more than one generation away from extinction. We didn't pass it to our children in the bloodstream. It must be fought for, protected, and handed on for them to do the same". It's a perfect day to feel patriotic again. Pick the top patriotic movies of your choice and get on a movie marathon. Enjoy these fun 4th of July activities with your family at home with popcorn or candies accompanying you along with drinks.
4. Light Up Sparkles And Fireworks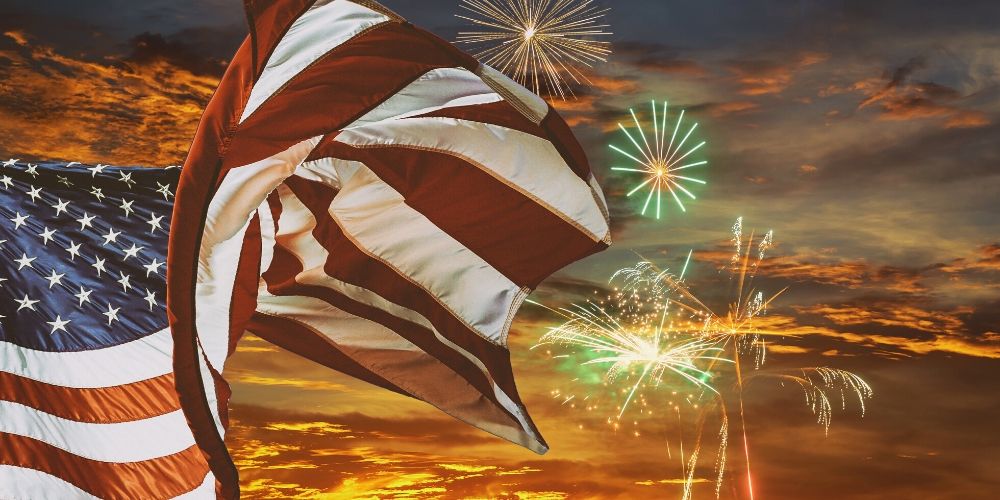 4th of July without all the fireworks is just plain and boring. You may not be able to go to the top attractions & witness the sky in all the wonderful colors. But it's okay, you just have to light up the sky bright at night with 4th of July fireworks which you can very much do from your home.
Celebrate the freedom that you're enjoying due to the sacrifices made in the past by the people who fought for the independence of the USA with fireworks and sparkles. You can also have a photo session with sparkles in your hand to light up the feed of people that follow you and celebrate the independence with them too.

5. A Patriotic DIY Craft Session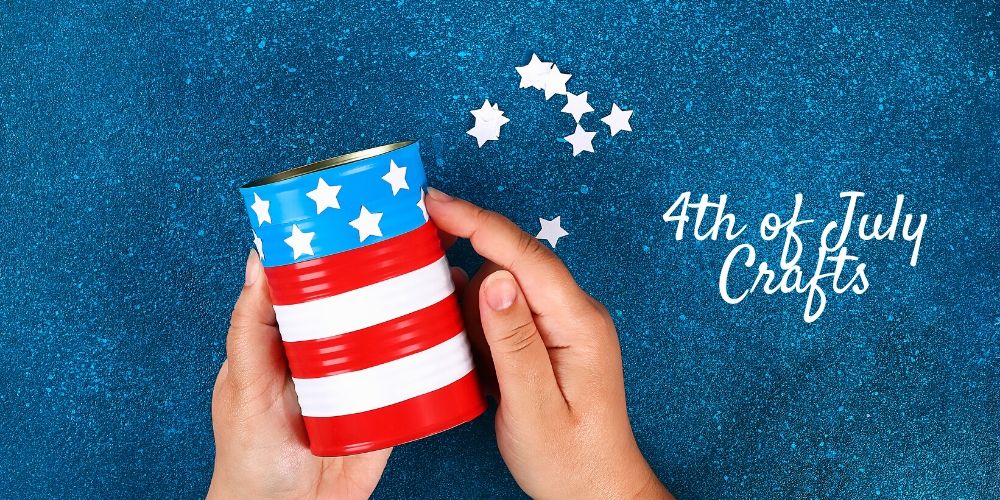 Get your kid to make crafts or DIY sessions of patriotic themes. Red White and Blue should be your colour scheme to match the theme of this day. This activity will be a really fun one to do with your kids on independence day in the USA.
You can make your own cape, patriotic wands, wreath, or you can play water balloon fight with your kids if the weather permits. You may not be able to move out but there are a bunch of online 4th of July craft events that you can take up to learn and go all #DIY. Learn to make some interesting decor stuff and celebrate this day in style.
6. 4th Of July Home Decor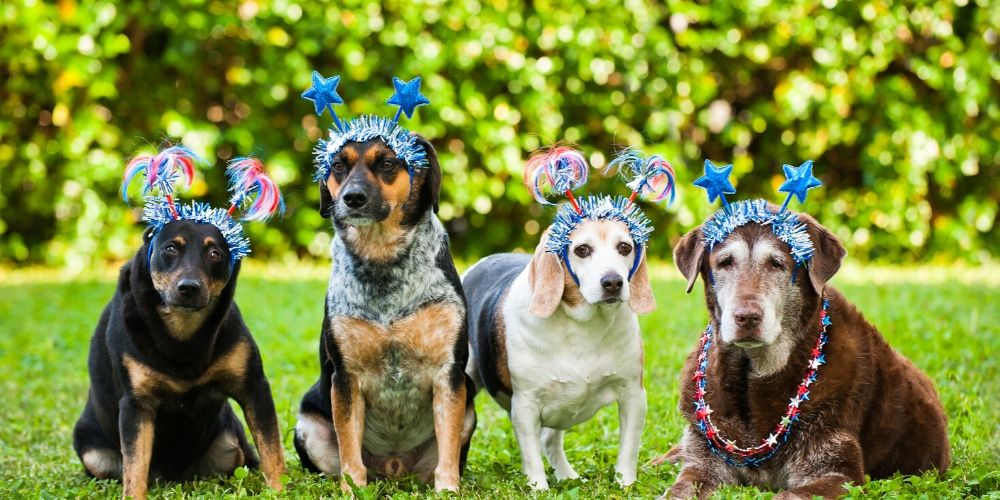 Lawn and home should be decorated to lift the spirits of your family and the neighbours as well. This is a very important day for all the Americans and you should decorate your house according to the importance that it possesses. You can put the USA Balloon banners, patriotic pinwheel cupcake toppers, 4th of July party photo props to click the perfect picture to upload on social media. Hanging star banners, patriotic bunting are among other items that you can use to decorate the house.
7. Learn About the History Of The Constitution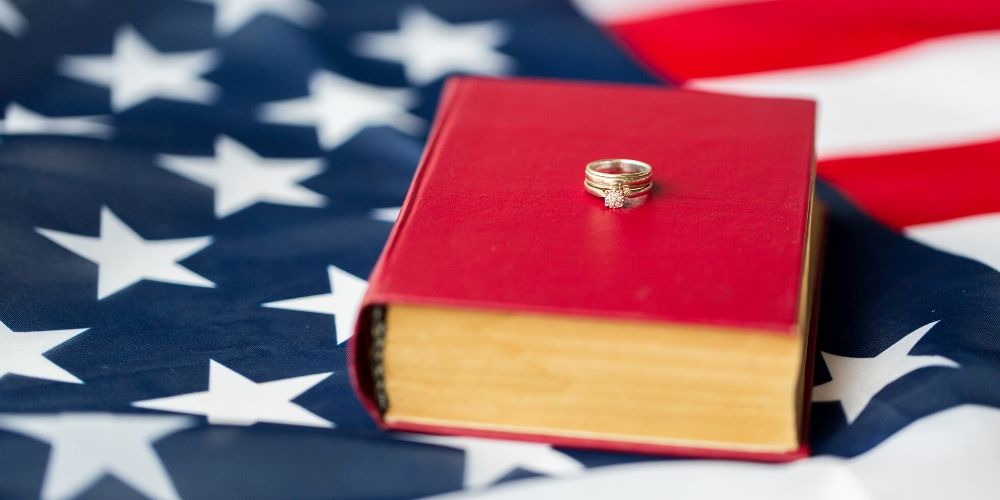 It is essential to know our roots and the patriots that fought for the Freeland that every people in the United States of America enjoys. A simple internet search or books that you may already have, can give you plenty of details and knowledge about the fight for independence and how the constitution of the USA came into existence. Read or hear the stories of the brave warriors and feel proud of where you're living and enjoying privileges.
Celebrate the 4th of July at home with exciting events and activities. Cook, dance and make memories that you will cherish for a lifetime. This will be the first time when you won't be able to move out to celebrate this day but it's okay. We will make it up with fun things that can be done at home.
Explore Online 4th Of July Events
Check Out 4th Of July Events In Your City