Everyone these days is looking out for some really nice place to explore in the new year's eve. New Year's Eve in London surely makes into that list, since it's one of the top cities for NYE celebration. You'll find the best events, new year parties and things to do in London that it will turn out to be one of the best eve's so far. Go and book your tickets to London right now. Light up your new year with dance parties in top pubs and clubs, by witnessing fireworks at London Eye, sailing through the nye cruises in London and a lot more that's left to reveal.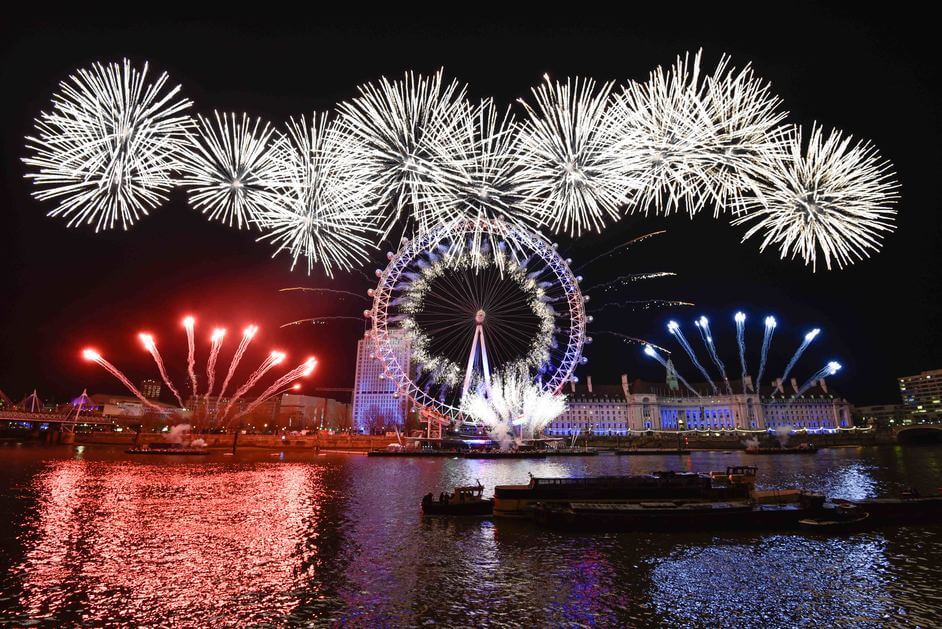 In this article, you'll get all the information for the places to visit in London on the new year's eve. Also, the list of top new year's eve events and gala dinner parties for the new year 2019.
Before all this, double check the availability and book in advance as the spaces are kept limited often. Plan your trips well in advance as at the New Year's Eve, Central London is very much crowded.
One additional happy note, usually the TFL public transport services are free. The TFL public transport services include underground rails, overground buses, DLR, and trams.  So your NYE in London will not be a pricey affair if transportation was ever a problem.
You can start with the London New Year's Day Parade 2019. The parade usually witnesses around 8,000 performers. The parade passes through Central London and it's the most extravagant event of the New Year in London with marching bands, floating balloons, amazing dancers, and vibrancy which you definitely should not miss.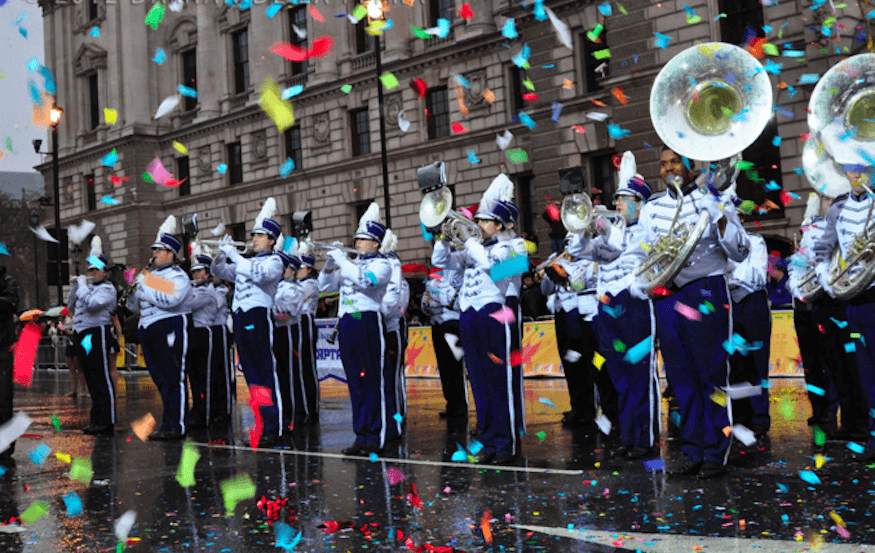 Also, you can hit the shops at London's top shopping spots to get the best offers for the January sales. The best time for ladies to buy new things at a discounted price.
Fancy Schmancy Clubs And New Year's Eve Parties In London
If you love to sing then the sing-along party 'New Year's Eve Spectacular' at the Club de Fromage's will be the best place for you to visit.
If you like swing dancing, live music from big band and cocktails then 'The Blitz Party' at the Village Underground is where you should head to.


If you want to spend your night in some disco clubs then the 'Studio 54 New Year's Eve Party' at the Sky Garden will be best suited for you, also we have some insights that Nine-piece party band is featuring there on the new year's eve.
If you love DJ parties then head to 'Foreverland's NYE Enchanted Forest Rave' where the DJ Luck & MC Neat would be performing on the new year's eve night.
Finally, if you want to go to some theme party then the 'New year at the Red Mansion' event at The Mansion London. The theme is red so don't forget to adore your best red outfits.
NYE Fireworks London
The London New Year's Eve Fireworks lighten the whole sky of the city with picturesque lightings, dazzling skyrockets, and blasting crackers. For the spectators, the London government issues tickets for the show. Book your tickets online before they run out.
If you still miss out on that then you can go to NYE Cruises in London to watch the fireworks while you sail through the celebration of 31st December.
London Cruises That Will Give You A View Of Spectacular NYE Fireworks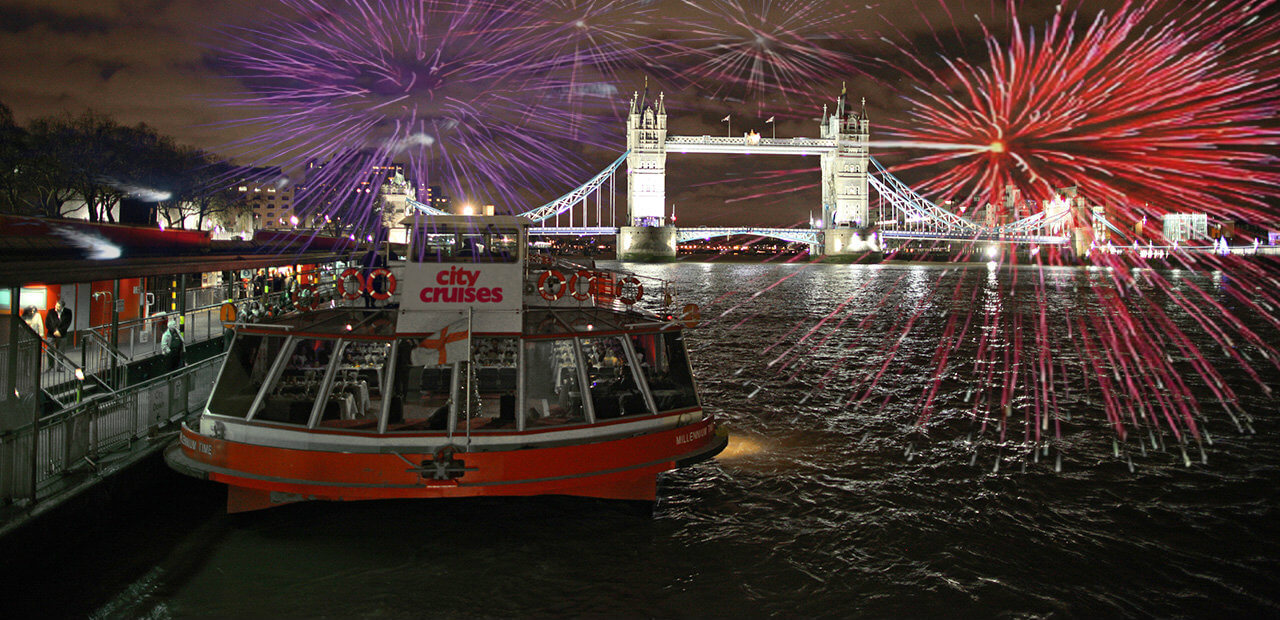 The Monsoon Clipper can be a great choice for live music, champagne lovers and someone who likes to enjoy the sky lit up with the fireworks at London in style.
 For the people who love thrill and rush, Thames Rocket or the Thames RIB Experience speedboat cruise to Big Ben with mulled wine and snacks would be the right way to celebrate the new year.
NYE London Restaurants To Treat You With Delicacies
The iconic Oxo Tower Restaurant is famous for its delicious three-course meal in the contemporary British Menu which can make your new year's eve satiating.



If you are looking for some multi-course cuisine and vegetarian options then Asia de Cuba is a fabulous place, that gives you all the feels of Havana.
For family get-togethers and outing St. John is the place that crosses our mind. There you'll be served with suckling pigs on family-style long tables.
Eat up five courses at Savoy Ballroom Dinner and enjoy the live performances while you take in the new year vibes with how stunning the ambiance of the place is!
A Few More Things To Do In London On New Year's Eve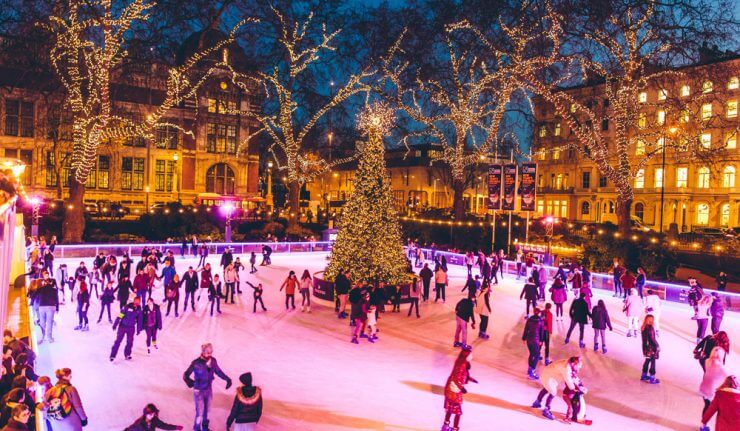 You can ditch going to parties and add uniqueness to your new year's eve by trying something different. Have a blast at some of the top ice-skating rinks in London like Natural History Museum and Somerset House while you skate and trip.
Winter Wonderland is also a magnificent place for ice skating rides, circus shows, markets, and a list of things that you should witness on your own.


If unconventional is your style and you are big animal lover then you must celebrate your New Year's Eve at London Zoo amidst the animals and illuminated trails at night.
All these places, fireworks, gala dinners, club parties, and cruises will surely blow your mind and make your new year's eve a memorable one in London.

Check Out New Year Events in London
Hoarder. Overthinker. Dreamer. Mostly Writer. Lover of little things and coffee. Always wants to have the last word and wants to be chosen first. Might find her dancing or speaking to herself on the driveway.