They say shopping is one of the best ways to eliminate stress and bring immense happiness to those
who love spending their weekends looking for their favourite pair of shoes or a stylish bag. Although big
malls and online shopping have changed the way to shop, the feeling of buying clothes in a traditional
way or munching on local food is totally irreplaceable.Whether it is handcrafted items or cotton kurtas,
be it hot jalebis or spicy chaat, a flea market gives a whole new meaning to shopping. Guess the best
part about endless shopping at flea markets – of course, it is bargaining! Spread across India, these
popular and enigmatic flea markets offer the best of everything at once place. These colourful flea
markets are also a good option to explore any new city when you are travelling across India. Here are 10
iconic flea markets of India that you should be visiting for a wonderful shopping experience
complemented with delicious food.
Colaba Causeway, Mumbai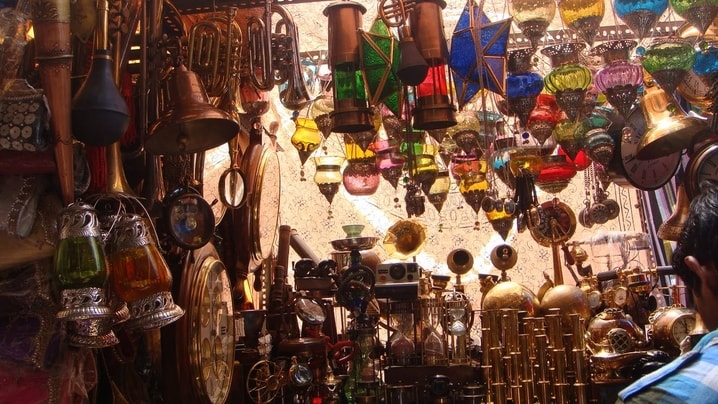 If you are in the land of Bollywood, you should definitely shop at Colaba Causeway – a paradise for
shopaholics. Be it funky t-shirts, shoes, bags, dresses, books, accessories, or food – you name it, Colaba
Causeway has it. One of the most crowded places of Mumbai, you will see a stimulating amalgamation
of the traditional and modern world. This vibrant flea market that is visited by shoppers all day long, also
includes junk jewellery, souvenirs, knickknacks, and handicrafts. Make sure you know how to haggle well
before jostling your way at this market.
Opening hours – All days from morning to night
Sarojini Nagar, Delhi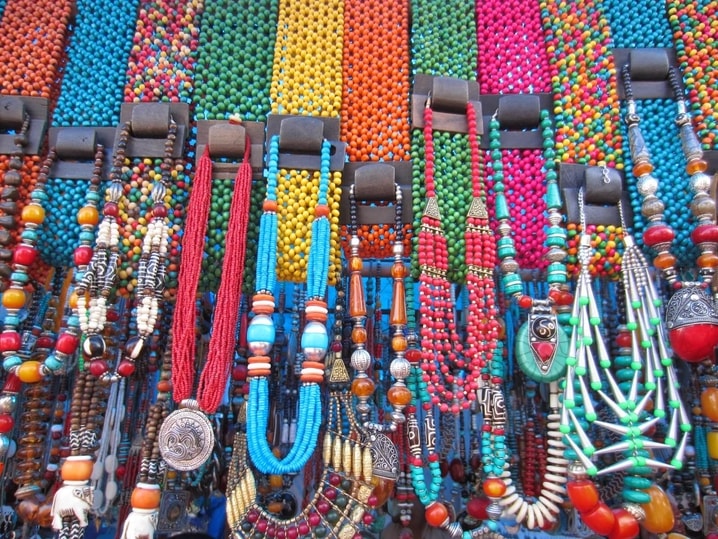 Looking to buy clothes at prices that will make your jaw drop? Then Sarojini market is the perfect
shopping destination for you. Featured in many Bollywood movies, it is one of the most colourful markets
with the highest fashion quotient. You can find export-surplus garments and rejected apparels at
Sarojini at cheap prices. With the flawless quality of rejected clothing, you won't have any doubt before
spending on it. A budget-friendly market, it offers almost everything from books, bags, accessories to
clothes and shoes.
Opening hours – Every day except Monday
The Saturday Night Market, Goa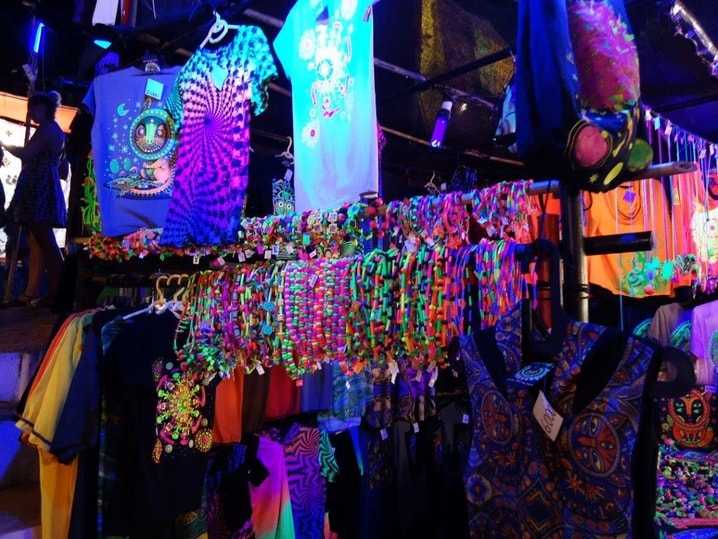 You won't regret skipping the beach for this dazzling Saturday night flea market located in Arpora, North
Goa. The one-day carnival is famous for its amazing range of shoes, bags, Kashmiri carpets, spices, Silver
jewellery, tea selling vendors, handmade accessories, and home décor things. Munch on some sumptuous
street food while enjoying the live performance and concerts based on Indian classical or rock music.
Opening hours – Only on Saturdays (6 PM to midnight)
Laad Bazaar, Hyderabad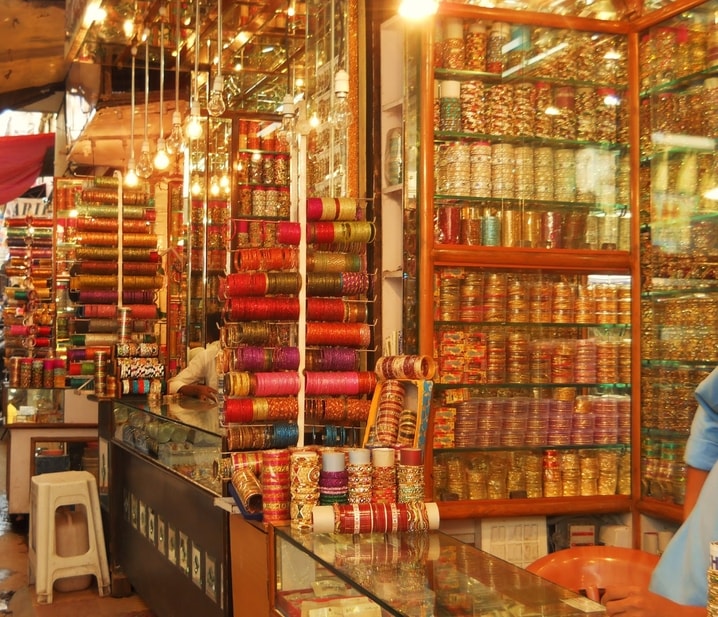 Located in the city of Nawabs, Laad Bazaar brims with hundreds of stores selling precious stones,
colourful bangles and jhumkas, traditional clothes, and stylish footwear. If you are looking for accessories
for your Indian attire, it is a one-stop shop for all your traditional needs. Living up to its name 'the City of
Pearls', the splendid flea market which is located near the historical monument of Charminar is highly
recommended if you are in Hyderabad. Apart from the numerous brightly lit shops, you can also fill your
bellies with delicious biryani at local shops.
Opening hours – All day, every day (8 AM to 10 PM)
Kitsch Mandi, Bangalore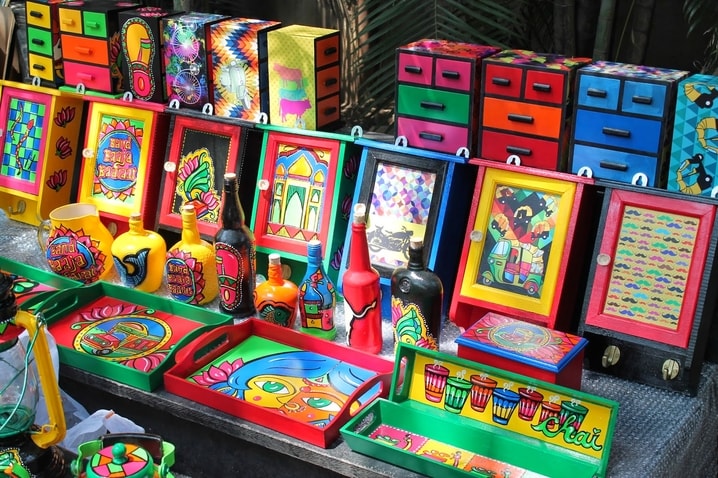 One of the most happening cities of India offers a unique flea market to all the shoppers with new and
artistic work. An art and design market, Kitsch Mandi promotes and supports budding artisans,
upcoming designers, and even new musicians. You will find a comprehensive collection of clothes, bags,
shoes, home décor, and many artistic things along with art workshops. Spend a day at this vibrant flea
market for not only unlimited shopping but also for enthralling musical performances. Now, when you
are bored of pubs and malls, you know where to go!
Opening hours – Specific dates (Updated on social media)
Johari Bazar, Jaipur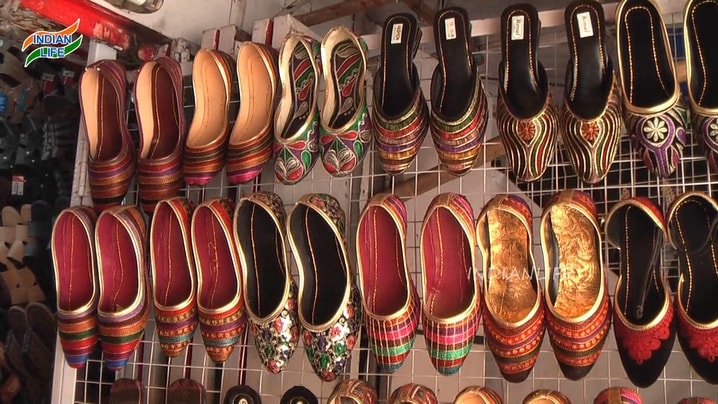 If you are planning to visit the 'Pink City', you should head to the colourful Johari Bazaar for jewellery
shopping. Whether you are looking for gold or silver, kundan or some precious gem, or even inexpensive
jewellery items, you will find an eclectic collection of jewellery at around 500 stores situated in the vibrant
lanes surrounding the bazaar. The dazzling market is also famous for traditional Rajasthani lehengas and
sarees that you won't find anywhere else in the world. Located near the Hawa Mahal, the market is
surrounded by other popular markets including Nehru Bazaar and Bapu Bazaar catering to all your
shopping needs. Do not miss to gulp on famous lassi at Lakshmi Misthan Bhandar Hotel.
Opening hours – All days of the week (10 AM to 11 PM)
Parrys Corner, Chennai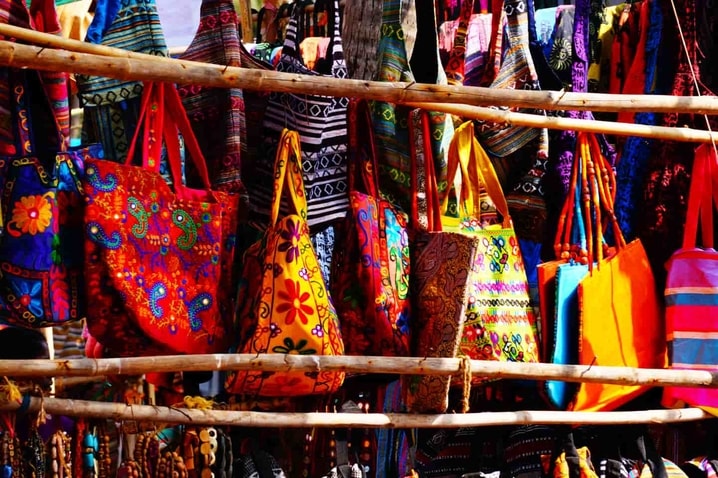 Located in one of the most crowded and busiest streets of Chennai, Parrys Corner is all about colours.
Thronged by hundreds of visitors, the market is famous for selling home furnishings, footwear, clothes,
cosmetics, household items and many more at throwaway rates. The busiest street located near the
Chennai Port is named after a Welsh merchant, Thomas Parry who built his business in Chennai some
200 years ago. Because of the items sold at pretty reasonable rates, you will see the entire city and
outsiders flocking the corner to shop. If you can make your way through large crowds, head to Chennai
for a lifetime shopping experience.
Opening hours – All day, every day
BK Market, Kolkata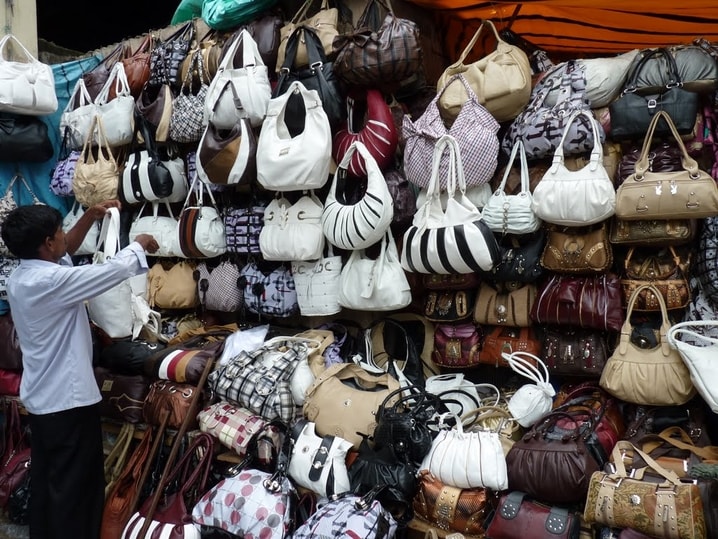 Your trip to Kolkata would be incomplete if you do not visit BK Market – one shop stop for all your
needs. There is not a single item that you won't find here. This shopping hub of Kolkata has everything
for a shopper in you. From sequins studded ballerinas to sports shoes, from funky jackets to ethnic
dresses, from jhumkas to designer skirts, BK Market offers a wide range of items at giveaway prices.
Although the place is overcrowded, you won't mind trudging your way through it for a sinful shopping
experience. You can find any imported item at this old flea market at prices you can't imagine!
Opening hours – All day, every day
Ravivari Bazaar, Ahmedabad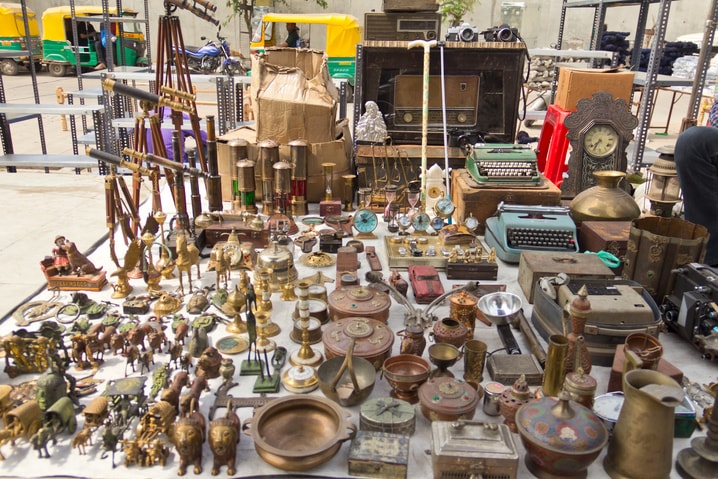 On the peaceful banks of Sabarmati, you will find a 600-year- old flea market with hundreds of vendors
selling their items and customers hassling to buy them. Also known as Gujari Bazaar, Ravivari is famous
for selling items at nominal prices. With the developed parking facilities, it has become easier for
shoppers to spend their weekend smoothly. If you need anything from a needle to an old furniture, you
should head over to Ravivari Bazaar. Quite popular for shops selling age-old antique items, this ancient
flea market also has numerous food stalls offering delectable Gujarati dishes. Get on your shopping
shoes and bargain till you drop!
Opening hours – All day on every Sunday
Jew Town, Kochi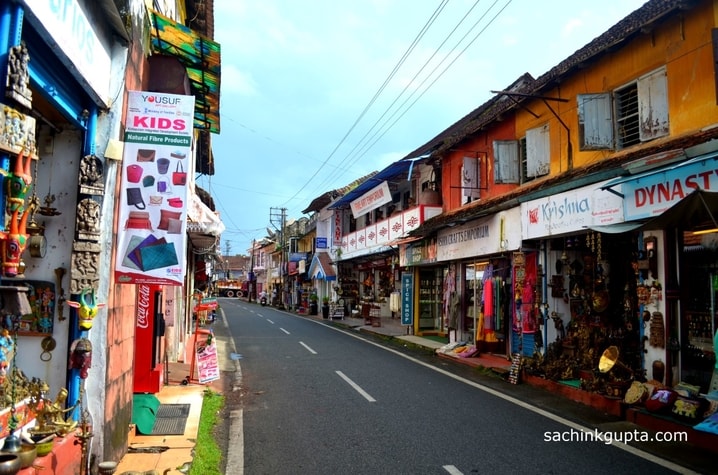 Did you know India was once a home to hundreds of colonies of Jews who spend their lives peacefully
for over two centuries? The ones who did not move to Israel in 1948 chose to own shops in this vibrant
market known as Jew Town. Located in Mattancherry (Kochi or Cochin), Jew Town is famous for antique
shops selling an elegant variety of numerous items that are rare to find anywhere else. You can also
shop for spices, beautiful shawls, perfumes, jewellery, handicrafts, Kolapuris, paintings, and other items.
Small enterprises have set up their shops in the ancient, dilapidated buildings with some of them having
Jewish names on it. When you are done shopping, hang out at local cafes and snack shops to complete a
perfect weekend outing.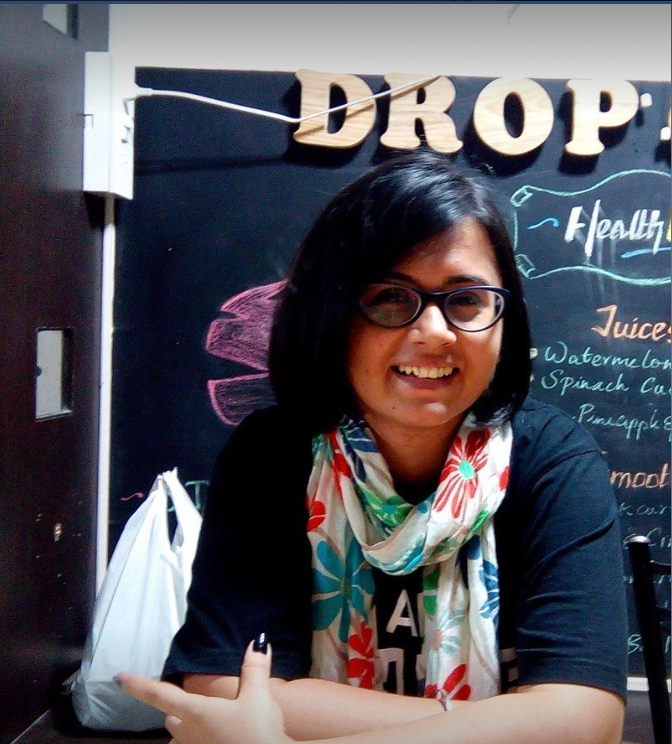 A cynophilist, Chanchal makes sure to stop by and say hello to every dog that crosses her way. She easily connects with those who strongly believe in equal rights for women. Apart from these, she fancies the idea of spending her free time in bookstore, cafés or her den when she is in a mood to watch a movie with some butter salted popcorns. An ardent lover of pretty lights, a hoarder of books (and cute souvenirs) and a supporter of "Silence is Golden", Chanchal is a full-time writer and a part-time food blogger.