Every festival has its own charm, not only in the way it's celebrated but also in the way it brings togetherness. With the ancient and mythological history that Holi has its origin from, people in India fancy it for the fun it brings along.
Right from children and adults, rich and poor, friends and family, from Mr. Bachchan and Ranbir Kapoor, from Holi fasts to Holi food, from colors to water balloons, and the special Holi playlist set for the rain dance parties, Holi has its unique charm in India.
But as it turns out, Holi is a rather popular celebration in many cities of the world with their own different and local touch in the way it is celebrated.
No matter where you are in the world, here are the top ten places gaining a big shout out to experience their Holi joys!
1. Spanish Fork, Utah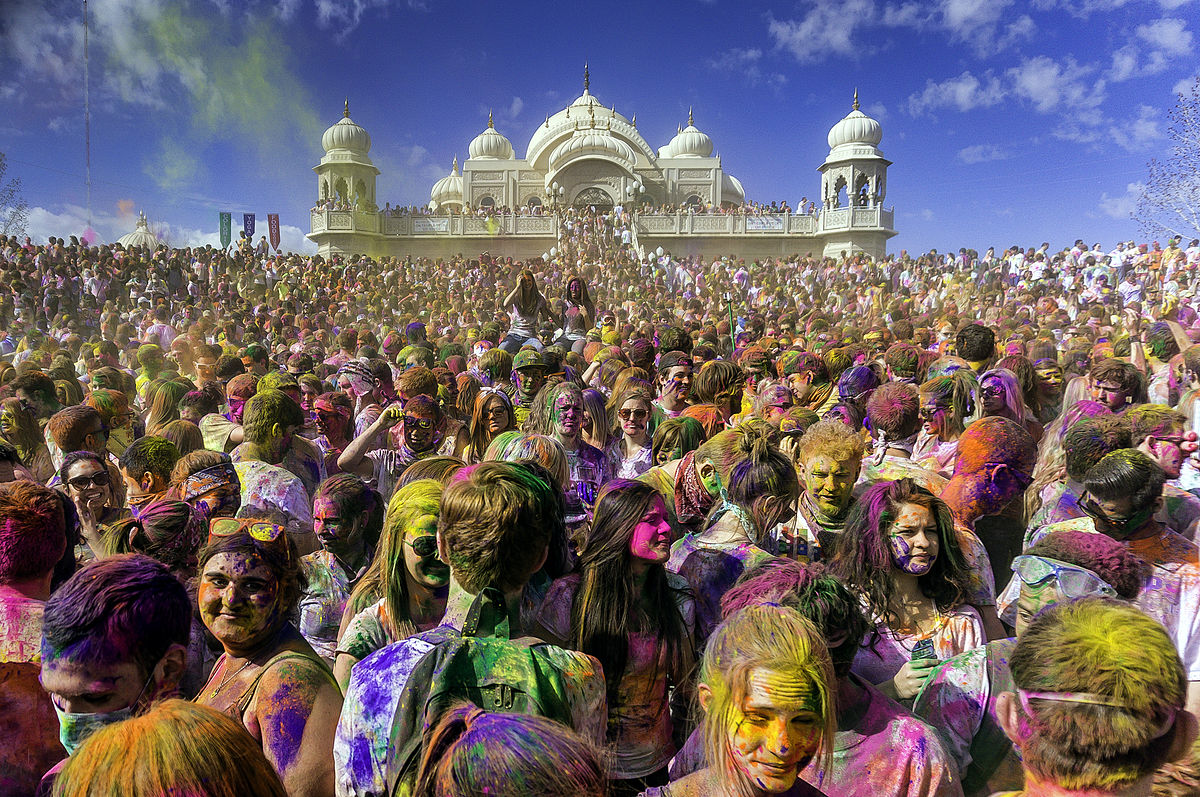 Live music, colors, friends, DJ's, yoga teachers, cuisines, free hugs and lots of love is never a no-to preference. And Holi at Spanish Fork gives you just the same. With the excited Indians settled abroad, many Americans too take part in the celebrations and make the spring clouds colorful. Along with the colors, there are many artists who perform, sing and dance and make the event memorable including Kirtan Bands like Katie Wise, Kirtan Singer David Newman, Bhakti Fusion Dances, and Yoga Instructors.
2. Las Vegas, US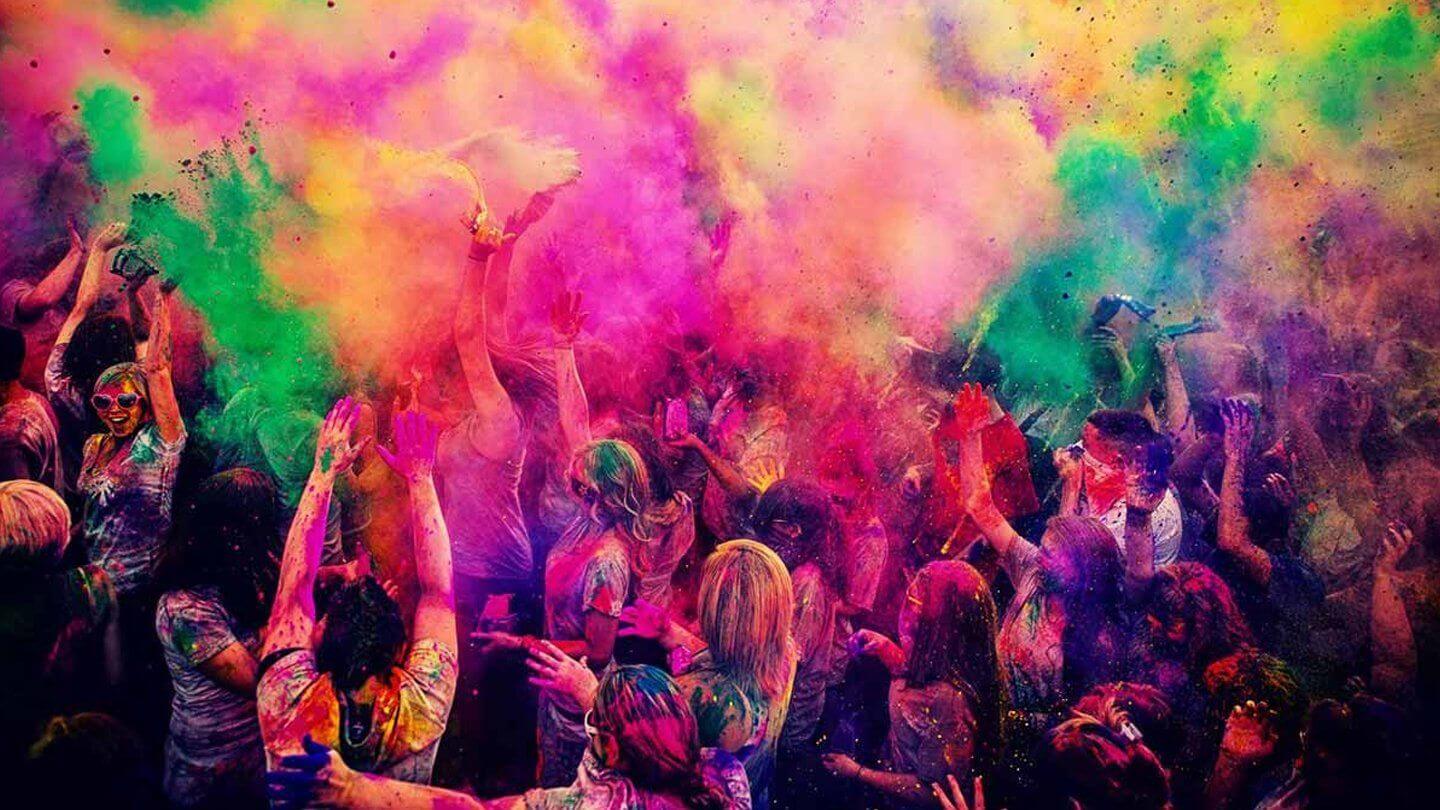 Both Spanish Fork and Las Vegas, and many other cities in the US like California, LA, and more follow the similar style of celebrating the festival of Holi. Fusion bands, colors, cuisines, parties radiating energy and dancing on the DJ beats makes The Annual Festival of Colors in Las Vegas a very exciting event.
3. Ontario, California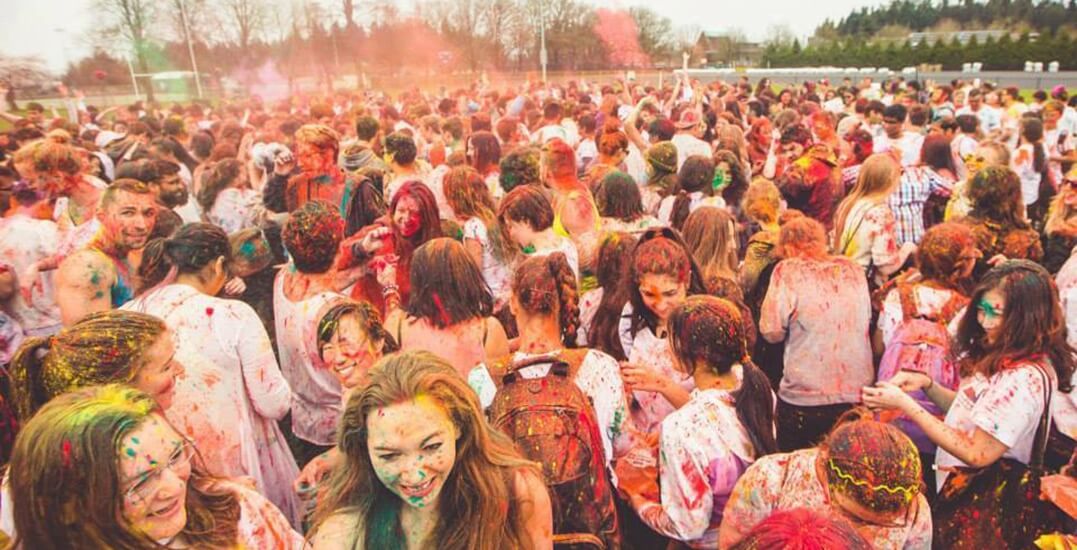 Dancing on the beats of the Dholis with synchronized color throws in the air and some great Indian Nepali cuisine adds a different spark to Holi. Indians and locals in Ontario show enthusiasm and vibrancy, dancing along with the Bollywood music and DJs all the way.
4. Melbourne, Australia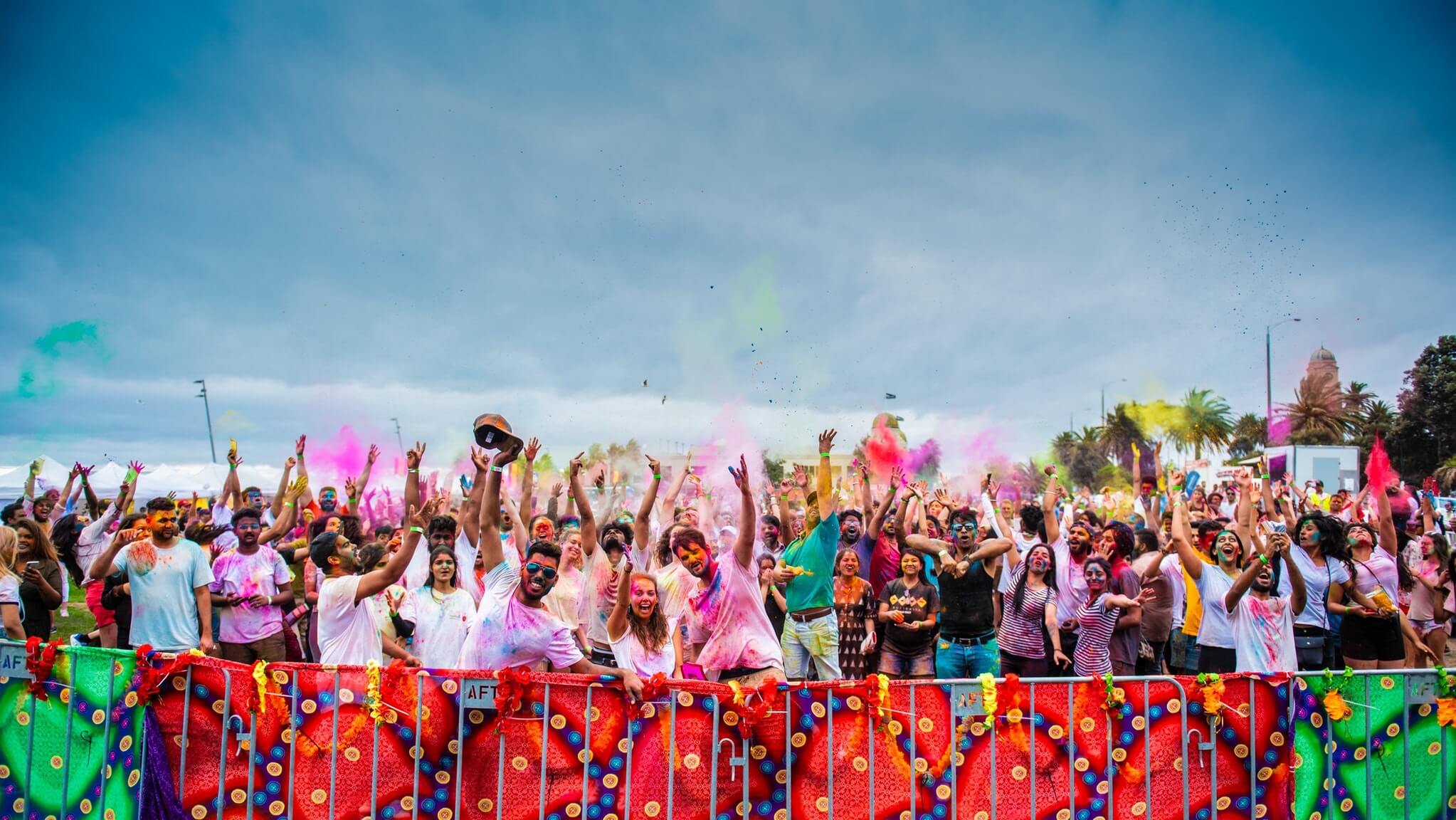 Holi here comes in a buffet of festival, parade, paint war and concert, all at once. Every religion of the country come together and celebrate the festival splashing bright, beautiful colors of togetherness in the sky. It's a free-for-all day with head to toe color madness and you can absolutely not miss it!
5. Port Louis, Mauritius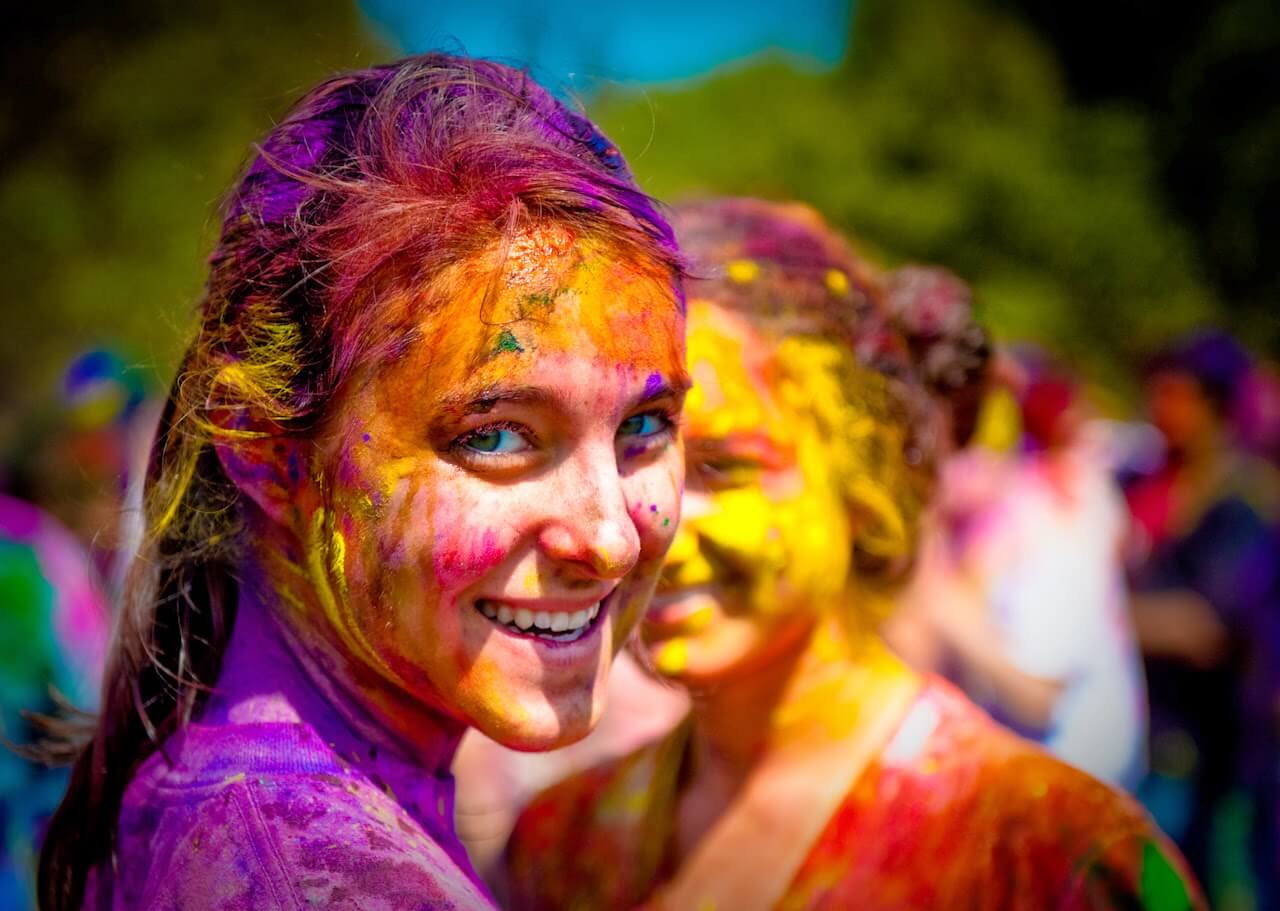 Starting the celebration with a bonfire on the beach to celebrate the spirit of good over evil, people at Port Louis love this festival and celebrate it like their own. Water pistols, balloons, and gulaal fill the streets with different bright colors, make it a fun sight. When the odd handful of paints are thrown into the crystalline sea, it changes into pillar box red or canary yellow, making it an enchanting treat for the eyes. In Mauritius, it is a national holiday on Holi which is a sense of pride and respect for the Indian culture that they cultivate.
6. Berlin, Germany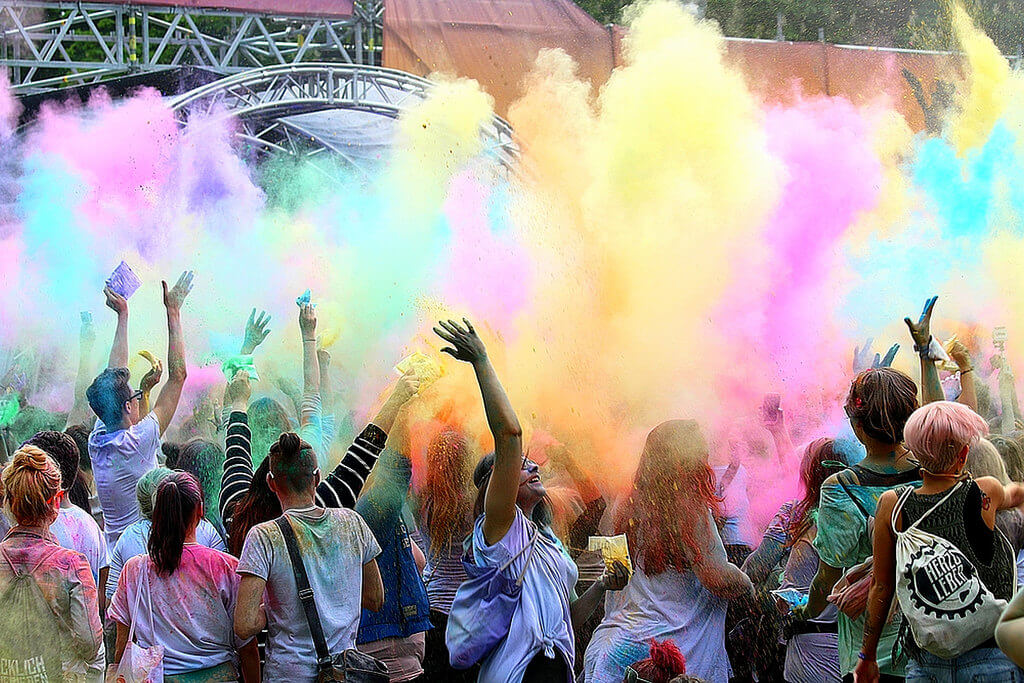 The color chaos is celebrated in many places like Frankfurt, Hamburg, and Munich, but Berlin is a special affair. Huge crowds are expected with joyousness filled all over and everywhere, colors, cuisines, and culture celebrated in a very Indian way with Bollywood music and DJs. You'd agree when I say this, EDM and dancing around with the colorful souls around you beats everything else and Berlin is just the right place to experience it. Celebrating Indian cultures and festivals with a hint of western music gets your grooving well.
7. Cape Town, South Africa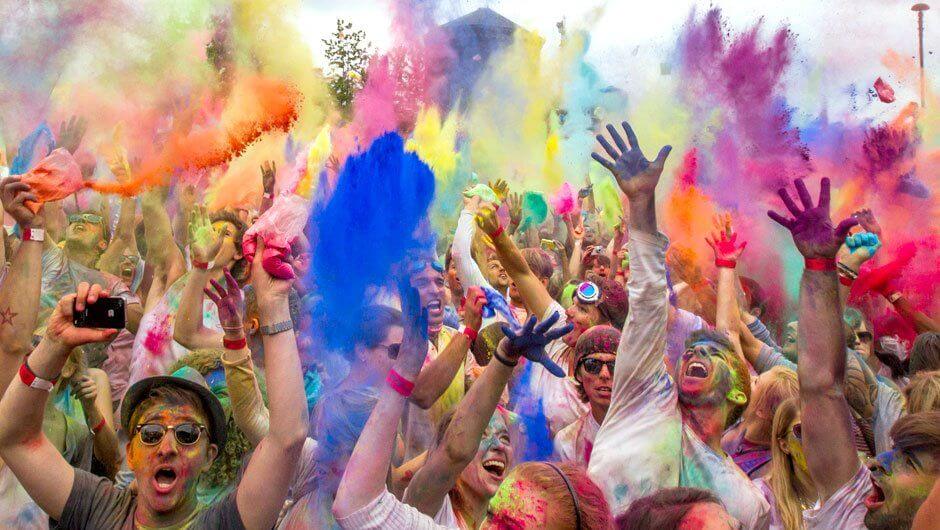 Diversity along with various other EDM and DJ performances and some color splashes makes Cape Town colorful and lovable to celebrate Holi. Attracting Indians as well as people from different cultures and background is new, thrilling as well as overwhelming at times. Cape town's International Festival of Colors brings together one and all in this Holi harmony.
8. Kathmandu, Nepal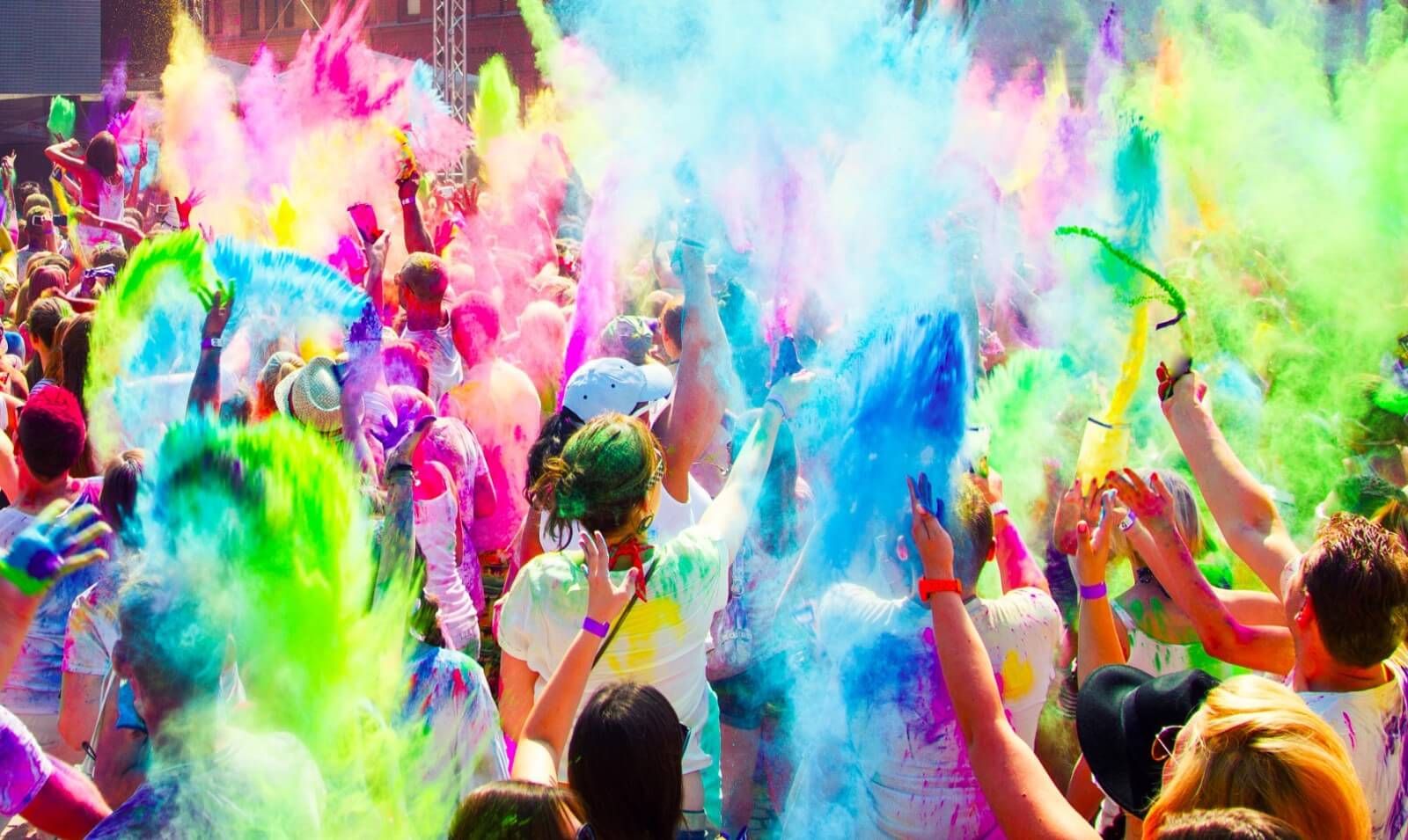 India's neighbor captures one of the liveliest Holi in Kathmandu. With the Thamel and Durbar Square having the best celebrations, children, adults, and everyone come together and enjoys this day together.
The Dashain and Tihar festival is the most popular in Nepal, attracting foreign tourists. Water fights, balloon fights and coloring each other's faces and splashing water through pichkaris (water guns) is always a fun task, isn't it?
Holi is essentially celebrated to cherish the victory of the good over evil. But the rituals have managed to bring many people all over the world together. The special Holi cuisines, the water balloon fights, and throwing gulaal in the air filling the blue sky in an array of different, beautiful and vibrant colors is indeed both, a beautiful sight to witness and an amazing experience to achieve.

Get your wanderlust fulfilled and plan your trip to one of these cities to celebrate Holi and take in a whole new experience home!
Check Out Holi Events In Other Cities