What is your idea of relaxing on a weekend? Do you like unwinding with a beer and some fries or eating a scrumptious buffet lunch? Known as the 'Pub Capital of India', Bangalore has a lot to offer. But where do you eat delicious food when
you are on cash crunch? When month end is near, how do you find affordable places to munch on delicious food?
In a city like Bangalore where almost everything is expensive, it becomes hard to survive. However, the cosmopolitan city is also known for its famous and authentic restaurants, making it a must-visit destination for food lovers. But when the best restaurants in the city can provide your delectable food for not more than 500-600 rupees, it is hard not to think twice about roaming around the busy streets of Bangalore for a good feed.
Whether you are a student trying to save your pocket money or a working professional who is on a tight budget, Bangalore has a variety of delectable options for one and all. So, next time when you do not want to spend much, here are pocket-friendly places you might want to try. Whether it is spicy Pani Puri or Vada Pav, authentic butter loaded Dosas or a hot steaming cup of filter coffee, our list will guide you in finding out these budget-friendly places of Bangalore.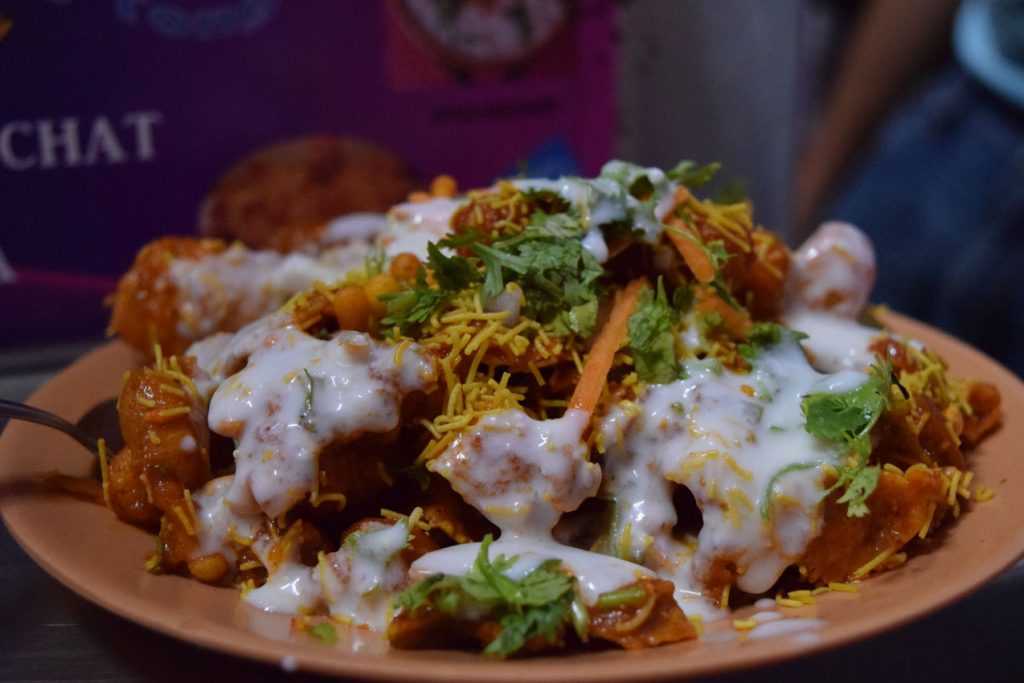 Other than their special mouth-watering Dahi Puri, this place is famous for serving a wide range of delicious chaats with funny names such as Crazy Chats, Chips Masala, Students' Special, Time Pass Chat, Gad-Bud Chats, and many more. Do not forget to ask for a plain puri soaked in delicious pani at the end.
Cost for two – 100 INR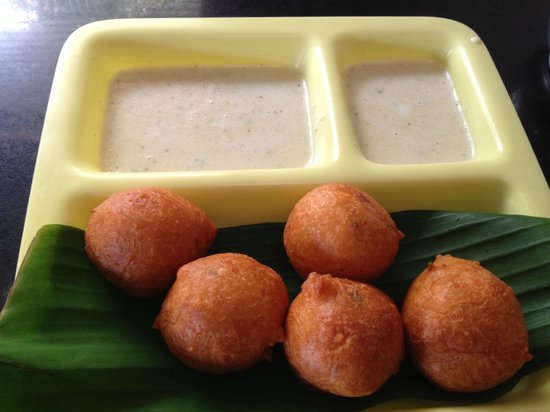 Ideal spot for dosa lovers, CTR serves the finest masala dosa, known as Benne Masala Dosa, which is a combination of thick and spicy served with delicious sambhar and chutney along with a dollop of butter. Mangalore Bhajjis and Pooris are also a must try at this authentic south Indian food restaurant.
Cost for two – 200 INR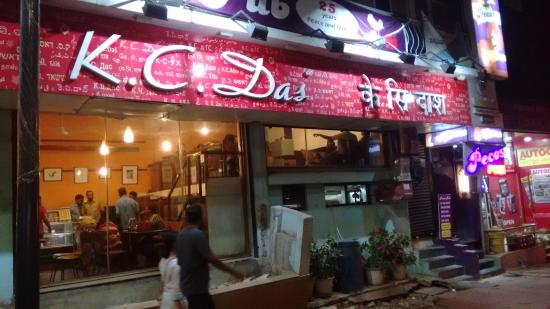 Perfect for a quick lunch, KC Das serves you a delicious plate of hot luchis (Bengali version of puris) with Cholar dal (chana dal). You can also try their tasty aloo puris. Do not leave without having their authentic Bengali sweets – Rasmalai, ras Kadam, Sandesh, son papdi that will easily melt in your mouth.
Cost for two – 100 INR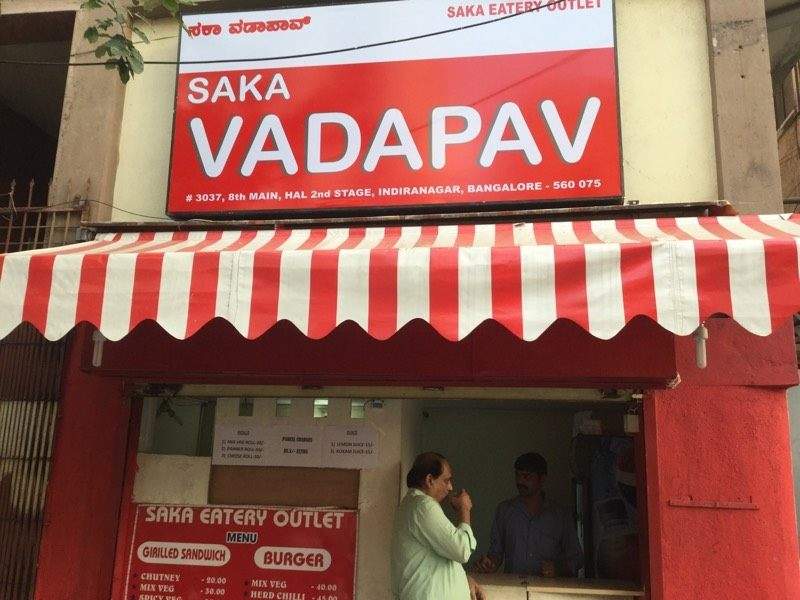 If you want to munch on the best vada pavs in Bangalore, hop on to Dadar Vada Pav. Available in various flavors including schezwan, aloo, paneer, their vada pavs are worth trying. You can also have French fries and yummy burgers at just 40-60 rupees.
Cost for two – 150 INR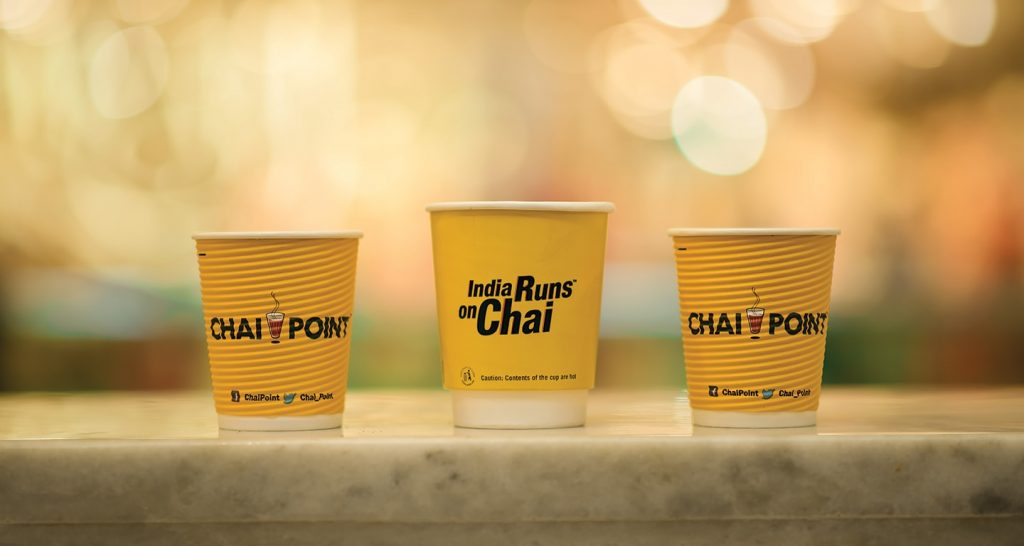 A haven for tea lovers, Chai Point serves various flavors of hot milk tea and black tea with tasty Indian snacks such as Samosa, Poha, Upma, etc. Feeling lazy to go out? Order your favorite tea that gets delivered in a heat retaining flask within 30 minutes. Order a delicious, not so sweet banana cake with your daily dose of chai. The list does not end here. Puffs, muffins, Maggi, and brownies are perfect for a quick savory bite.
Cost for two – 150 INR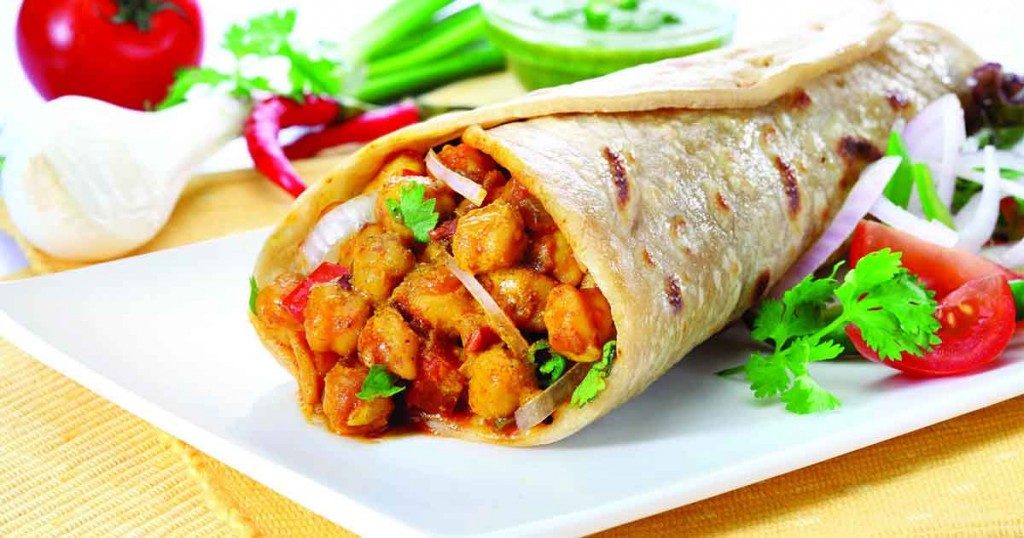 From wraps to salads, royal Indian meals to desserts, Faasos provides freshly cooked delicacies that are preservative free. Famous for their prompt and hassle-free delivery, the outlet serves delectable veg and non-veg wraps filled with extra cheese and mayo.
Cost for two – 600 INR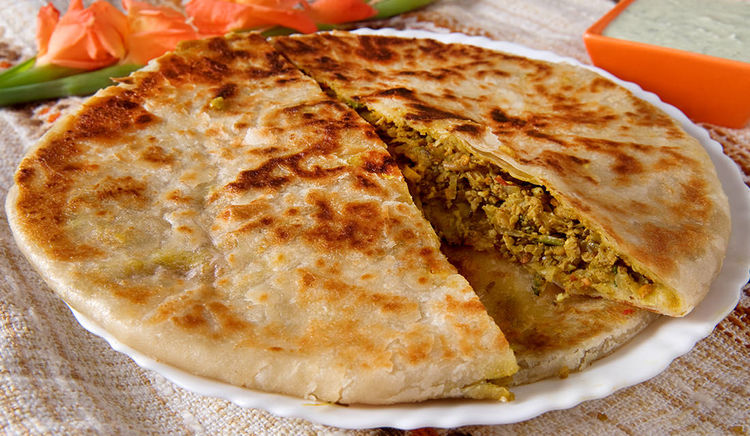 A must-visit place for paratha lovers, the small restaurant is famous for its unusual, funny menu with specialties named as King.com, Lover's Choice, Tummy Delight, Mr. Onion, and many more. Served with chutney and curd, two parathas will make you full without burning a hole in your pocket.
Cost for two – 200 INR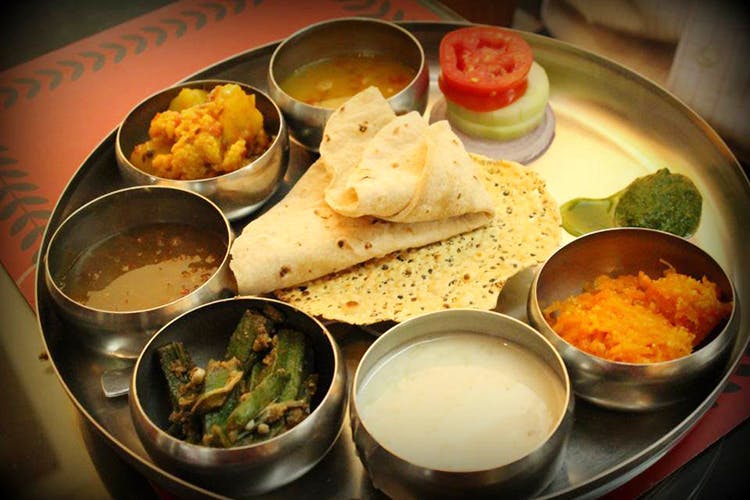 Missing home cooked food? Head to Om Pure Veg for wholesome meals priced at just 180 rupees. This pure-veg restaurant also serves mouth-watering sabudana khichdi and unique cutlets made out of Poha.
Cost for two – 350 INR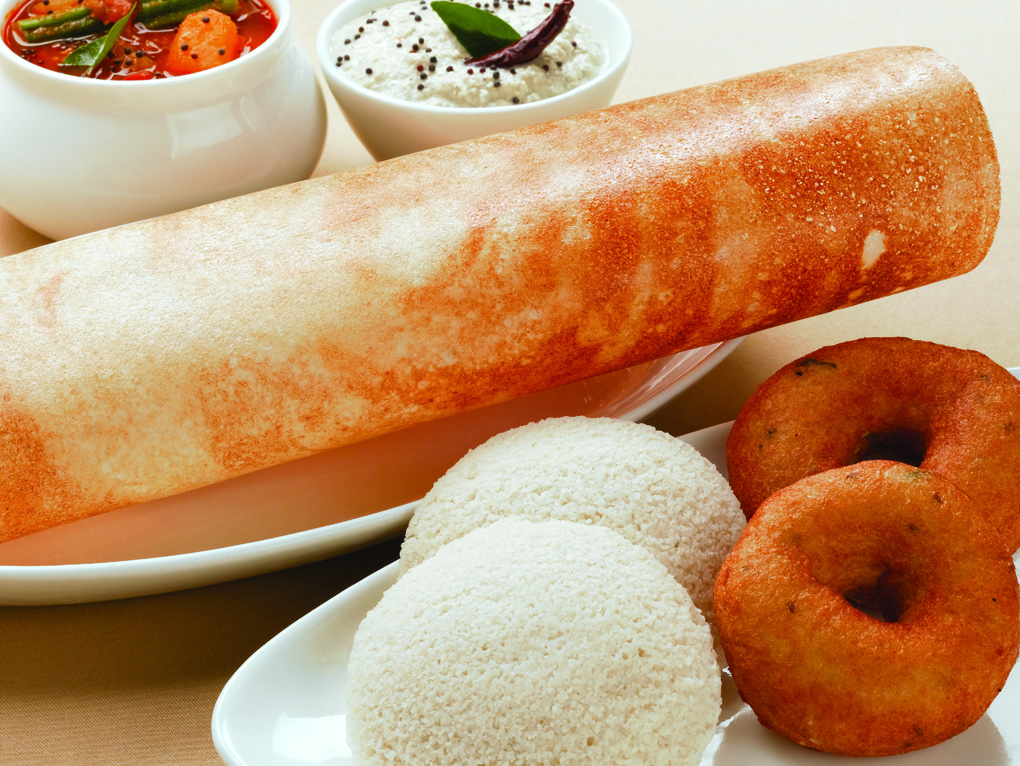 An Udupi style restaurant, Vasudev Adiga's specializes in South Indian delicacies offered at economical rates. With around a dozen outlets in the city, the flavorsome menu caters to a large group of people. From tasty idlis to north Indian meals, you can find everything here with the same quality and consistency maintained over years.
Cost for two – 300 INR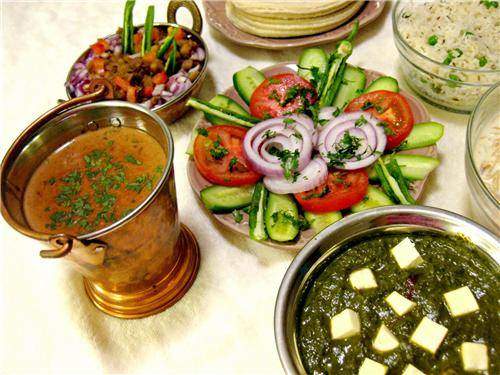 Don't get disappointed with their limited menu for they serve luscious Punjabi dishes that will make you ask for more. With a long queue over the weekend, this authentic dhaba is low on ambiance with simple chairs and table arrangement but serves finger-licking food at nominal prices.
Cost for two – 250 INR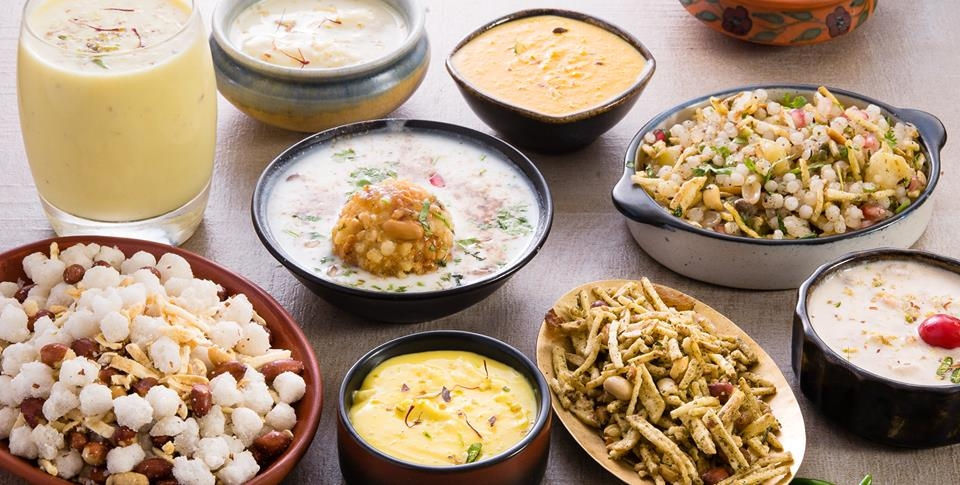 One of the very few places in Bangalore to offer delectable Kachoris, Besan Dal Chilla, hot Jalebis, Dhokla, and north Indian meals. Kota Kachori is famous for its freshly prepared food including savory snacks and sweet dishes. Do not forget to try their signature Pyaaz Kachori and Sabudana Khichdi.
Cost for two – 400 INR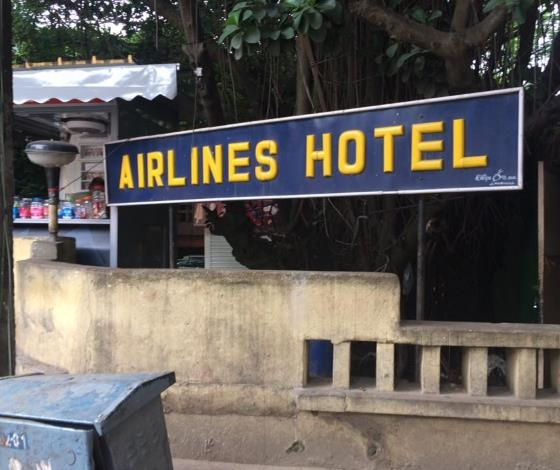 When on a tight budget with a big hole in your pocket, gobble on these tasty south Indian eats at this iconic restaurant. One of the oldest establishments of Bangalore, Airlines Hotel offers buttery dosas, Mangalore Buns, idlis and crispy vadas to dig into. For lunch, you can try their fulfilling south Indian as well as north Indian thalis in just 100-200 rupees. Sip on the frothy steaming coffee sitting amidst Bangalore trees and rustic furniture, beating the new funky cafes.
Cost for two – 400 INR
Famous for serving scrumptious sandwiches with different fillings, their chocolate sandwich has put them on the culinary map of Bangalore. With outlets in Jayanagar, Basavanagudi, and Banashankari, you can munch on sandwiches for just Rs. 40.
Cost for two – 200 INR
Give your day a perfect start with fluffy idlis and crispy vadas served with minty coconut chutney at Brahmin's Coffee Bar that is well-known for serving authentic south Indian breakfast items in Bangalore. End your delicious breakfast by sipping on their strong filter coffee.
Cost for two – 100 INR
Easy on the pocket, Just Shawarma serves mouth-watering non-veg wraps that have grilled meat dressed with garlic sauce, tahini, pickled veggies, and French fries wrapped in a pita bread. A paradise for non-veg lovers, this place offers one of the best authentic shawarmas in the city.
Cost for two – 300 INR
Satiate your craving for authentic Chinese food at Szechuan Dragon where the main course is priced at 150 rupees. If you are a spicy food lover, then you should definitely try their vegetable noodles, chicken lollipop, lemon chicken, and Momos. With a decent seating arrangement, this place is full of students as it located close to famous BMS engineering college.
Cost for two – 600 INR
Eat Street, VV Puram
Known by many names such as Food Street, Chaat Road, or Thindi Beedi, VV Puram offers a wide range of food delicacies from floating Pani Puri, rasgulla chaat, to hot crispy jalebis, from Gobi Manchurian Roll cooked in a Chinese style to Bath Masala Dosa, served with lemon rice in a crispy dosa.
Cost for two – 200 INR
Pani Puri, Puchka, Gol Gappa – whatever you call it, it is everyone's favorite. A small stall located in Jayanagar, Rakesh Kumar Pani Puri is famous for its delicious Chaats and Pani Puri. You can also try their other snacks such as Dahi Puri, paapdi Chaat, and Aloo Chaat.
Cost for two – 100 INR
Craving for some appetizing bhelpuri? Head over to Karnataka Bhel House and enjoy some utterly mouth-watering dishes that won't leave a dent in your pocket. Famous for its outdoor comfortable seating, they serve sev puri, masala puri, Dahi Puri, and many more.
Cost for two – 100 INR
Head over to this popular restaurant for their legendary ghee soaked crispy Dosa and filter Kaapi. They also serve Idlis, Khara bath, Kesari bath, and Poori-Sagu. One can have a full-filling breakfast or snack for a meager 50 rupees.
Cost for two – 150 INR
"One cannot think well, love well, sleep well, if one has not dined well." ― Virginia Woolf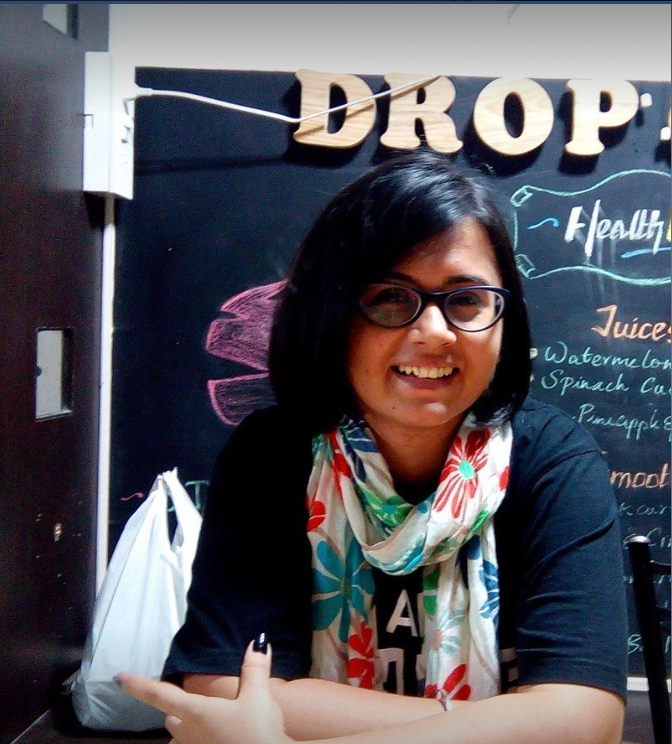 A cynophilist, Chanchal makes sure to stop by and say hello to every dog that crosses her way. She easily connects with those who strongly believe in equal rights for women. Apart from these, she fancies the idea of spending her free time in bookstore, cafés or her den when she is in a mood to watch a movie with some butter salted popcorns. An ardent lover of pretty lights, a hoarder of books (and cute souvenirs) and a supporter of "Silence is Golden", Chanchal is a full-time writer and a part-time food blogger.