Whether you have been planning a vacation this summer or looking for a city tour to break the wheel of
everyday monotony, heading to a music festival can be one of the best ways to rejuvenate yourself. Pack
your bags and get ready for a music-filled experience at some of the world's best music festivals.
Coachella Valley Music & Art Festival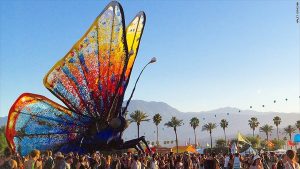 Commonly known as Coachella, the Coachella Valley Music & Arts Festival is an annual music and arts
festival held in the month of April consecutively for three days over the weekends at the Empire Polo
Club in Indio, California, located in the Colorado Desert. Co-founded by Paul Tollett and Rick Van Santen
in 1999, the mega event features musical performances of different genres of music including hip hop,
indie, electronic dance music, and rock. The Pearl Jam concert in 1993 organized out of a dispute with
Ticketmaster sowed the seeds for Coachella. Over the years, the music festival has featured notable
performers such as Radiohead, Prince, Leonard Cohen, Paul McCartney, Rolling Stone, Red Hot Chili
Peppers, AC/DC, Lady Gaga, Madonna and many more. In addition to picturesque sunset and live music,
Coachella provides a visual treat through its art installation and sculpture. The 2018 edition of the
festival will feature The Weeknd, Beyoncé, and Eminem.
When: April 13 – 22, 2018
Where: Indio, California, U.S.A.
To Know More – www.coachella.com
Tomorrowland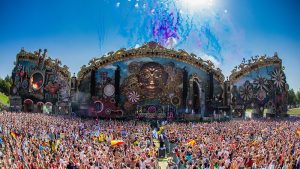 The most magnificent electronic dance music (EDM) festival of Belgium takes place in late July and
features notable international musical producers and electronic music DJs including David Guetta,
Martin Garrix, Avicii, Alesso, and more, performing on skillfully built stages. One of the most notable
music festivals, Tomorrowland began in 2005 and stretches over two weekends. Popular for selling
tickets in minutes, the massive show is a perfect way to immerse in the magical world of music and
escape reality.
When: Boom, Belgium
Where: July 20 – 29, 2018
To Know More – www.tomorrowland.com
Glastonbury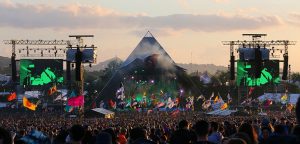 The biggest music festival in the UK is a five-day festival that takes place in June with an awe-inspiring
musical line-up of contemporary music, pop, rock, metal, folk, techno, attracting hippies and old-school
socialists. The performing arts festival also hosts comedy, dance, theatre, cabaret and other forms of
arts. The largest greenfield festival in the world will return in 2019 with another week of music and
madness at Pilton, near Glastonbury in Somerset. The 2017 edition featured popular artists including
Radiohead, Ed Sheeran, Foo Fighters, Katy Perry, Phoenix and many more.
When: June 26 – 30, 2019
Where: Somerset, England
To Know More – www.glastonburyfestivals.co.uk
Exit Festival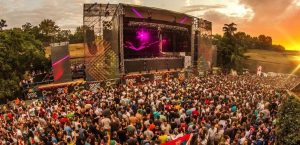 One of the most recognized music festivals, Exit brings notable artists such as Wiz Khalifa, Bastille, Ellie
Goulding, and more at the Petrovaradin Fortress in the city of Novi Sad, Serbia. Founded in 2000, the
award-winning summer music festival was born out of a student protest, fighting for democracy in
Serbia. With an incredible history, Exit has garnered international media attention with The New York
Times, CNN and others proclaiming it as one of the Top Ten festival destinations in the world. With 16
stages, sports area, 3D dance arena, and chill zones.
When: July 12 – 15, 2018
Where: Novi Sad, Serbia
To Know More – www.exitfest.org/en
Ultra Music Festival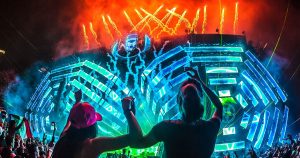 Founded in 1999, Ultra Music Festival is one of the biggest outdoor festivals in the US that started taking
place in Florida during March. Famous for streaming live coverage of the electronic music festival via
YouTube, the twentieth edition of Ultra will also be held in Australia in March 2018 along with the
picturesque Bayfront Park in Miami. In 2017, India, Australia, and China joined the league of hosting
'Road to Ultra' events. Considered as Mecca of EDM festivals, the majestic festival has featured The Black
Eyed Peas, Avicii, The Weeknd, Alan Walker among others.
When: March 23 – 25, 2018
Where: Miami, Florida
To Know More – www.ultramusicfestival.com
Lollapalooza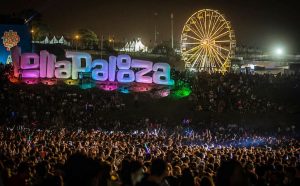 People who are born in the 90s and are a fan of music genres including alternative rock, heavy metal,
hip-hop, electronic and punk rock should not miss a chance to attend the annual music festival known as
Lollapalooza. Began as a farewell tour by Jane's Addiction lead singer Perry Farrell in 1991, Lollapalooza
has toured outside the US and organized performances in Santiago in 2011. With crowd turning into the
six figures to experience multiple acts staged across eight stages in Chicago's Grant Park, the festival has
branched out in many locations. The artist lineup for Lollapalooza has featured Lana Del Rey, DJ Snake,
The Killers, Calvin Harris, and many more.
When: August 2 – 5, 2018
Where: Illinois, United States
To Know More – www.lollapalooza.com
Splendour in the Grass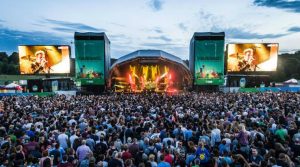 Conceived in 2001, Splendour in the Grass is an Australian music festival that is organized annually by
the music companies, Village Sounds, and Secret Service. Awarded the FasterLouder Festival Award for
'Favourite Line Up' in 2009, the name of the event draws inspiration from a poem written by a famous
poet William Wordsworth. The largest winter music festival caters to music fanatics who enjoy indie
rock, electronic, hip-hop, and alternative rock. With a huge lineup of artists, Splendour in the Grass has
featured popular bands such as Coldplay, Pixies, The Drums, Jane's Addiction among others.
When: July 2018
Where: Byron Bay, Australia
To Know More – www.splendourinthegrass.com
Rock in Rio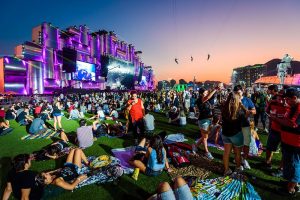 Originated in Rio de Janeiro, Brazil, Rock in Rio is a recurring festival that has branched into different
locations including Madrid, Lisbon, and Las Vegas. One of the largest music festivals in the world was
invented by a Brazilian advertiser Roberto Medina who designed the event to revive national music.
With its first edition held in 1985 with AC/DC as one of the headliners, the music festival has featured
legendary musical artists such as Prince, George Michael, Neil Young, Elton John, Bruce Springsteen
among others. With the largest paying audience of 198,000 attendees, Rock in Rio II hit the Guinness
Book of World Records, making the festival bigger and stronger.
When: June 23–24, 2018 and June 29–30, 2018 in Lisbon, Portugal
Where: Rio de Janeiro (Brazil), Madrid (Spain), Lisbon (Portugal), Las Vegas (United States)
To Know More – www.rockinrio.com/usa/
Montreux Jazz Festival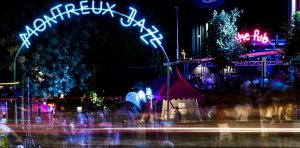 A pure jazz festival for people interested in scat singing, Montreux Jazz Festival is a music festival held
annually in July on the shores of Lake Geneva in Montreux. Founded in 1967, the second largest jazz
festival in the world lasts for two weeks each summer and includes soul, blues, and rock bands. The
festival expanded its scope with historic performances by top-notch artists including Prince, Stevie
Wonder, David Bowie, Led Zeppelin, Pink Floyd, Eddie Harris, and many more. The festival also organizes
three international competitions every year categorized as Solo Piano, Guitar, and Voice.
When: June 29 – July 14, 2018
Where: Montreux, Switzerland
To Know More – www.montreuxjazz.com
Sunburn Festival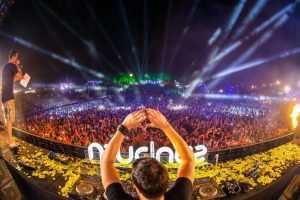 Sunburn is Asia's largest music festival held in India every year during December. Previously held in Goa,
India, the EDM festival has now been moved to Pune, India since 2016. Ranked as one of the Top 10
Festivals in the world by CNN in 2009, the commercial festival lasts for impressive four days. In addition,
to live music and performances, Sunburn also offers food, shopping, and entertainment. Drawing the
largest crowd since its conception, the ninth edition of the exotic festival included a lavish lineup of
artists such as David Guetta, Martin Garrix, Above and Beyond, Axwell, Afro Jack to name a few. With a
spectacular atmosphere and impressive headliners, the festival promises the best possible experience
equivalent to international music festivals.
When: December 2018
Where: Pune, India
To Know More – www.sunburn.in
"Without music, life would be a mistake" ― Friedrich Nietzsche.