Everyone enjoys and celebrates Halloween. Many of the traditions we still practice today were previously sacred ceremonies that were influenced by the ancient Gaelic Samhain celebration. On this day, it was thought that the dead came back to life, thus people stored food at their doors and dressed ominously to stay safe.
It's amazing how different places throughout the world have interpreted Halloween, a largely western celebration. It was influenced by the westernized culture and evolved into the festival we all know and love, complete with costumes, pumpkin carving, and candy consumption. The greatest places to spend Halloween Eve throughout the world are listed here if you intend to visit this year.
1. New York's Village Halloween Parade
With over 50,000 participants each year, New York's Village Halloween Parade is more than simply a festive yearly event; it is a municipal rite and the largest Halloween manifestation on earth. A wonderful spectacle, a display of limitless invention, and a one-of-a-kind event that stimulates the soul and intellect are being created by the best artists by channeling their ability and energy. All of these, together with tens of thousands of costumed partygoers, and more than fifty musical groups, make Halloween in New York City the best in the whole world.
2. Carnival Halloween Parade, Derry
What originally began as a modest costume party in 1985 has grown into the largest, most audacious, most astounding Halloween extravaganza in Europe. Derry's Halloween Street Carnival Parade, which draws thousands of spectators, is a huge celebration on October 31 that includes music, dance, a circus, and throngs of costumed performers flowing through the streets. The event this year will be unlike any other, with 5 themed zones, each with a special program and installations.
Visitors will also enjoy the Haunted Harvest Market, a festival with a terrifying book theme, a wonderful street theatre performance, and a variety of spooky excursions and activities across Derry-Londonderry in October 2022, in addition to the beautiful carnival parade.
3. West Hollywood Halloween Carnival
Every year, half a million people are anticipated to attend the West Hollywood Halloween Carnival, one of the biggest Halloween street celebrations in the whole globe. The event is renowned as an LGBT-friendly one and is also known as the Gay West Hollywood Halloween Carnival, however, everyone is invited. This enchanted realm of hues, vigor, and unusual people includes food trucks, artists, live music bands, DJs, celebrities, and six performance stages.
4. Hawaiian Halloween in Lahaina, Maui
The finest Hawaiian Halloween celebration dubbed the "Mardi Gras of the Pacific," has returned to Front Street in Lahania. Front Street, one of the best streets in America, is once again decked up for Halloween and welcomes almost 50.000 participants.
Lahaina The Keiki parade (children's march), Keiki ghost stories, and costume contests are among Halloween's primary events, but there is also a tonne of music, face painting, cruises, and other interesting activities. Every year on October 31st, Halloween is reimagined in Hawaii and promises to be fervent, joyous, and enormous.
5. Halloweentown In St. Helens, OR
One of the most distinctive Halloween seasons may be seen in St. Helens, a tiny town in northern Oregon also known as Halloweentown. St. Helens was used as the location for the 1997 Disney Channel film Halloweentown, the source of inspiration for this month-long festival.
Bonfires, costume contests, parades, live music, visits to pumpkin patches, and tarot card readings are among the events. Consider taking a tractor ride to an extraterrestrial crash site or attending the haunting hot rod and hearse car rally to witness some rubber burn. Bring the small one to the Festival of the Fairies or enter Fido in the pet costume contest. In this extremely special village, your greatest Halloween fantasies will come true.
6. Halloween In Tokyo, Japan
In Japan, Halloween is a very recent phenomenon. Adults often enjoy it, and the majority of Halloween customs are disregarded. But they use costumes, or more popularly, cosplay, to demonstrate their incredible ingenuity (costume play).
All you need to participate in a street party is a costume, and you are even allowed to bring your alcohol. Even the trains change over the Halloween season; they go from being calm and tranquil to one of the wildest celebrations around. Finally, visiting Disneyland is always a thrilling and terrifying alternative.
7. Halloween In Prague, the Czech Republic
Prague is undoubtedly one of Europe's most magnificent Gothic cities. Halloween enthusiasts will have fun in Prague because of the city's spooky local stories, haunting cemeteries, and even a torture museum. you can also attend Prague Halloween Festival.
8. Halloween In Transylvania, Romania
With its breath-taking gothic architecture and surrounding woodlands, the entire nation of Romania exudes an unsettling but invigorating feeling. The iconic Bran Castle, which attracts throngs of tourists each year, is located here. Tens of thousands of adversaries were staked through the heart of the castle. In addition, Bucharest has several eerie castles and a variety of entertaining activities. Romania is a magnificent site.
9. Halloween In Salem, Massachusetts
Many still refer to it as the Witch City because of its infamous 17th-century witch trials. Visit it at any time during the month to get frightened out since activities are happening throughout. There are many Halloween activities to select from, including witch's circles, pyrotechnics, parades, and reenactments of hangings, trials, and séances.
10. Halloween In Oaxaca, Mexico
The Mexican population does not celebrate Halloween. Every year, on October 31, "Dia de Los Muertos" (Day of the Dead) is celebrated for three days. It is firmly held that on this day, the dead come back to earth to spend these three days with their loved ones. Every city honours the deceased differently. You would be welcomed in Oaxaca by altar displays of vibrant flowers, skulls, and bones, as well as streets crowded with locals dancing and engaging in lucky rites. Halloween in Mexico would undoubtedly be a unique experience.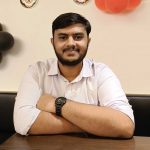 Abhishek Ghoniya is a content marketer who specializes in ticketing and event trends happening throughout the globe. He feels that event marketers should easily find the information they need.
Hence, he is responsible enough to gather information and deliver the relevant guidelines to planners throughout the event industry.