Bored of going to the same restaurant or pub? Tried out all the dishes from their menus? To rescue you from the monotony of visiting the same restaurant on the weekends, we have consolidated the top food festivals of India for you to experience a whole new world of savouring multiple cuisines under one roof. For a food fanatic, food festivals are the best place to try on different cuisines and get to know a city. With numerous food startups, delivery portals, and innovative food trucks booming in India, there is a surge in food festivals all over the country. Other than the finger-licking food of your choice, these massive food festivals include beverages and live music, making it a perfect weekend getaway.
National Street Food Festival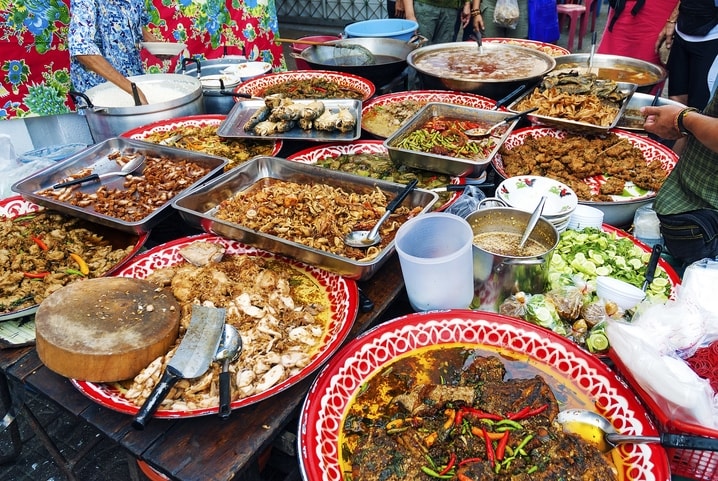 A delight for Indian food lovers, National Street Food Festival features a wide array of lip-smacking street foods. From savoury gol gappas and spicy chhole kulcha to sweet ladoos and tangy vada pav, there is something for everyone on the streets of Delhi. Relish some of the most-loved dishes from different states at this three-day long food festival held in January. A heaven on Earth for connoisseurs of Indian street food, the festival also includes Temple Foods of India and organic food bazaar. In addition to food stalls, the festival entertains people with live music.
Where: Jawaharlal Nehru Stadium, New Delhi
When: December or January
The Grub Fest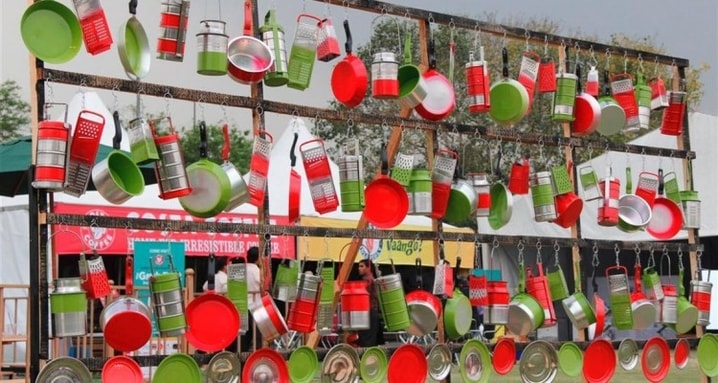 You will find the best restaurants from all over the country putting up their alluring stalls at the Grub Fest. Savour delectable dishes from the mini-food trucks called the Grub Mile. There are also culinary workshops from internationally acclaimed chefs and musical performances. Watch interesting movies about food such as Ratatouille while you munch on your favourite burger. Because of the grand success of the Grub Fest in Gurugram in 2015, the fest has been organized in other parts of India including Pune and Mumbai.
Where: New Delhi, Gurugram, Pune, Mumbai
When: March or April
The Great Indian Food Festival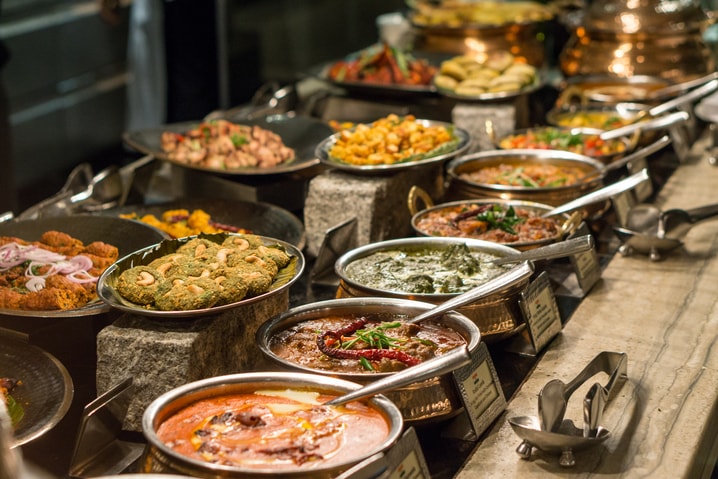 One of the most popular food festivals of Delhi features over 74 food stalls from 12 states including Delhi, Gujarat, Hyderabad, Amritsar, Rajasthan, Chennai and many more. The Great Indian Food Festival offers many sumptuous delicacies to fill your bellies. From butter chicken to different paranthas, from ice-creams to halwas, from cholle kulcha to chaat, from gol gappas to kebabs – there are endless options for true foodies. The fun does not stop here. The festival also includes live cookery shows, cultural performances, Sufi musical night. You can also test your golgappa eating skills by participating in the golpgappa-gulping contest
Where: Dilli Haat, New Delhi
When: January
Bengaluru Food Fete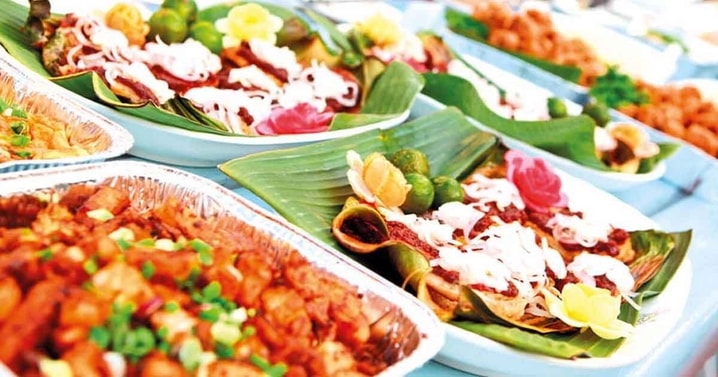 You cannot afford to miss out on one of the most happening food festivals. Celebrate your love for food at Bangalore Food Fete in April when the top-notch cafes, bars, food trucks and restaurants display their signature dishes. With an aim to create a platform for budding bakers, amateur chefs, and those who are aspiring to open up a restaurant, the event helps them to showcase their talent. Other than gobbling food, you can also attend exciting events on stand-up comedy, dance performances, Zumba, Jazz, band performances, and many more. It also organizes Bangalore Food Fete Awards wherein foodies show off their cooking skills to stand out from the rest.
Where: Karle Town Centre, Bengaluru
When: March or April
Sula Fest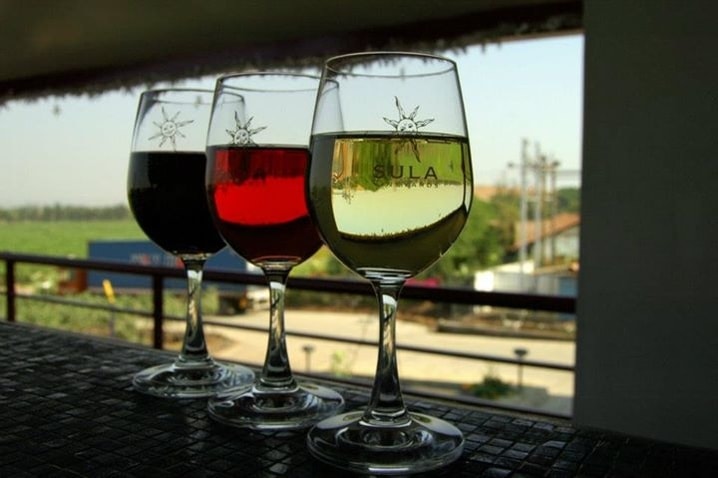 A perfect fest for wine connoisseurs and food lovers, Sula Fest draws hundreds of visitors for a two-day extravaganza in the beautiful and serene locality of Sula Vineyards. Other than wine tasting and grape stomping, you can also gobble on some amazing food in the backdrop of catchy music. Began in 2008, the gourmet music festival is famous across the country for concerts and performances by folk and electronic bands. It is your one-stop solution for good food, drinks, and lovely music.
Where: Sula Vineyards, Nashik, Maharashtra
When: February
Foodistan, 10 Heads Festival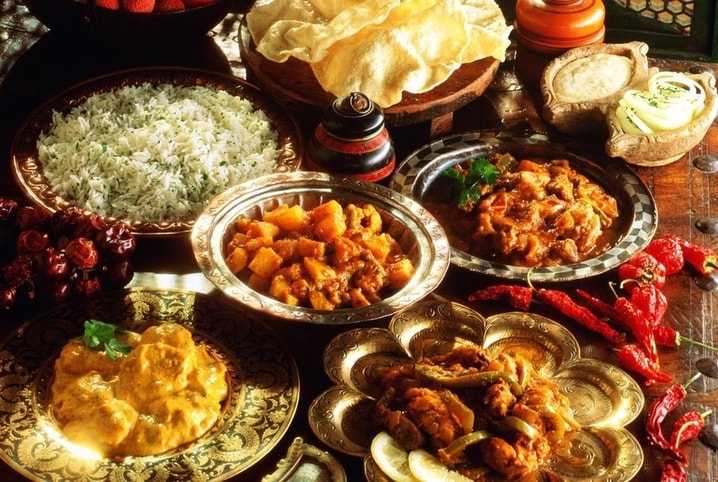 With an innovative concept of featuring 10 exciting festivals at one place, Foodistan is also a significant part of a grand festival known as 10 Heads Festival. Invented by 10 genius curators, the festival brings an unparalleled adventure of 10 festivals with a perfect combination of culture, food, and drinks. Born out of the desire to save you from boredom, Foodistan hosts the best gastronomic restaurants to funky food trucks to famous street food shops along with great music and flea festival. Toddyfest brings the finest drinkables while you savour on your favourite dishes.
Where: Dhanchiri Camping Resort, NH-8, Gurgaon
When: October
Asian Hawkers Market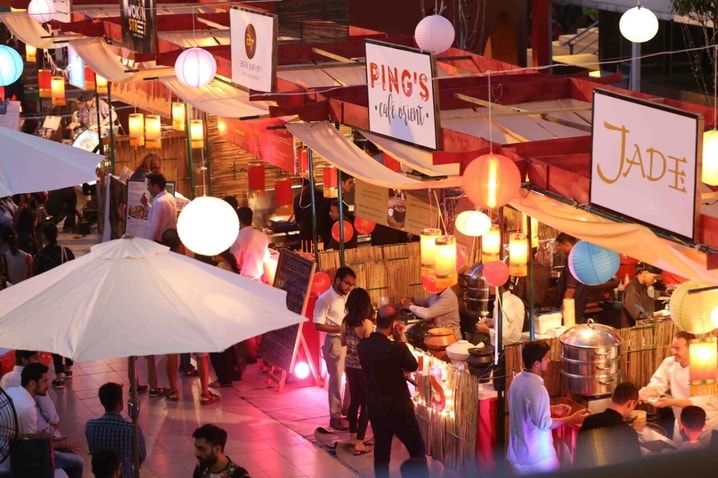 Big fan of Asian food? Then head to this one-of-a-kind al fresco festival in Delhi. As the name suggests, the Asian Hawkers Market will take you on a culinary adventure of Southeast Asian food. Held in October for three days, the interesting festival serves a wide range of your favourite sushi rolls, stir-fries, noodles, tempura, dim sums, satay, and seafood cuisines. To promote food and culture from various regions such as Japan, China, Thailand, Vietnam, Korea, several restaurants participate to provide a feeling of the night market with food carts and live demonstrations.
Where: Select City Walk, New Delhi
When: October
Goa Food and Cultural Fest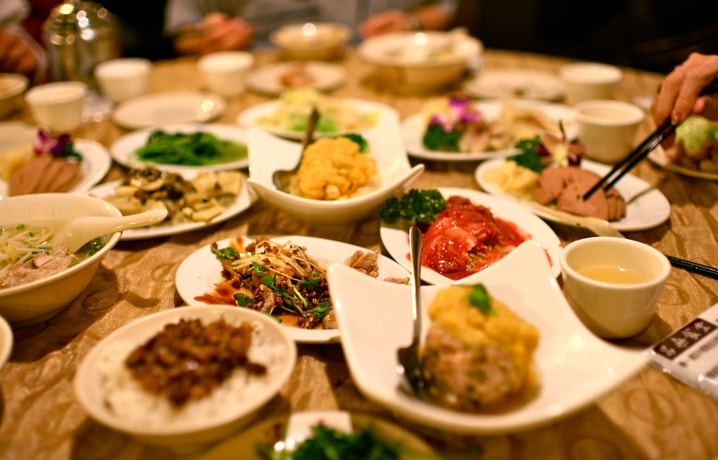 An initiative of Goa Tourism Development Corporation (GTDC), Goa Food and Cultural Fest brings together a host of finest restaurateurs, hoteliers, and beverage brands to showcase the rich cultural heritage and authentic cuisine of Goa. Indulge yourself in five days of fun and frolicking with scrumptious food, exciting performances, fun activities, and many other events. To celebrate the splendid cuisine of Goa, the festival organizes Chef De Goa contest for aspiring chefs with exemplary culinary knowledge and potential to showcase their talent.
Where: DB Bandodkar Grounds, Campal, Panaji, Goa
When: February
New Delhi Palate Festival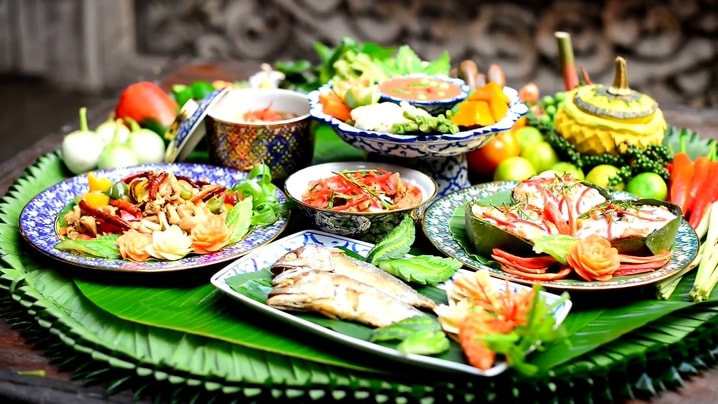 Want to learn how to cook while you titillate your taste buds and delight your eyes at this three-day food and music festival of India. Apart from serving you amazing food from some of the best restaurants in the capital and delicious street food, you can register for workshops and cooking classes at this free event. Do not miss out on Palate Fest Mini, a miniature version of the massive festival that draws people from Delhi and all over India to witness the grand spectacle and celebrate three days of flavour, food, fun, and fiesta.
Where: Nehru Park, Delhi
When: November
Sattvik Food Festival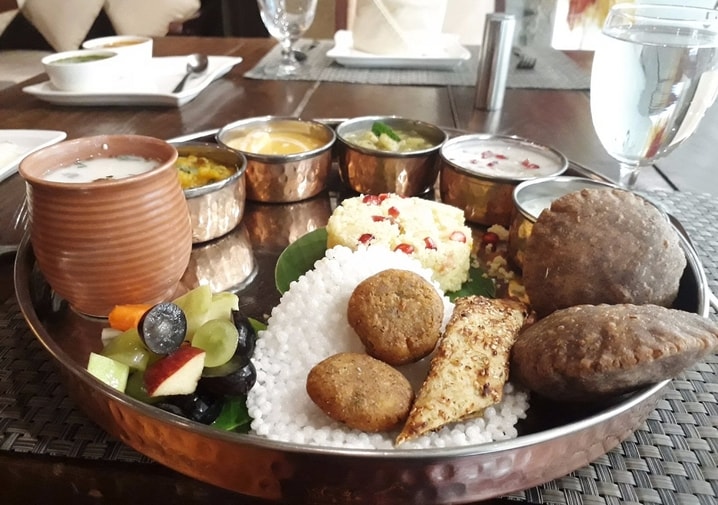 Sattvik Food Festival is an innovative concept to celebrate the healthy and nutritious food of India. Held annually for the past 14 years, the unique festival is organized by an NGO to promote healthy living. With over 75 stalls of nutritious yet delicious dishes from all over the country, the fest also encourages farmers to display their crops. You can find delectable dishes such as makai na paania, dates biscuits, oats tikki chaat, pineapple jalebi beetroot and tomato halwa, soy cutlets, bhindi juice, aloe vera pickle, organic soya paneer, spinach roll, and many more unique dishes. You do not have to worry about calories while hogging food at this festival.
Where: AES ground, Ahmedabad
When: December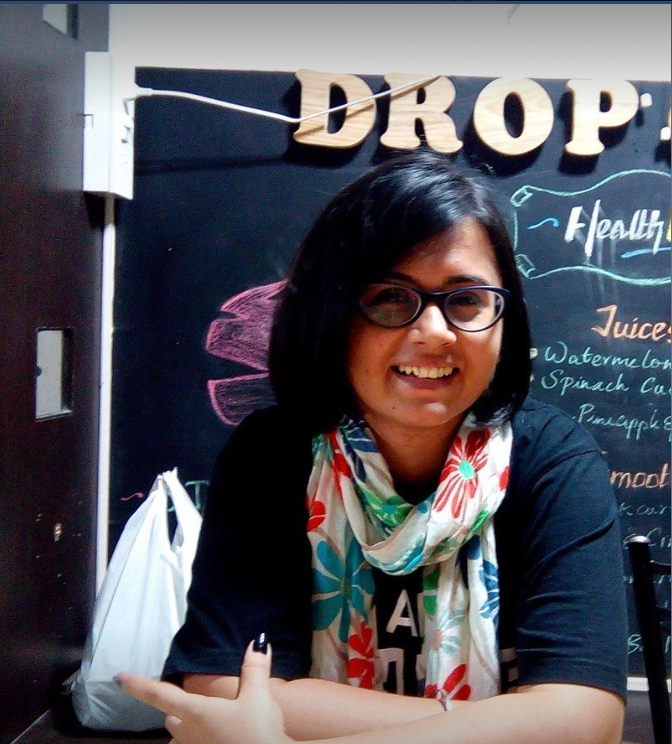 A cynophilist, Chanchal makes sure to stop by and say hello to every dog that crosses her way. She easily connects with those who strongly believe in equal rights for women. Apart from these, she fancies the idea of spending her free time in bookstore, cafés or her den when she is in a mood to watch a movie with some butter salted popcorns. An ardent lover of pretty lights, a hoarder of books (and cute souvenirs) and a supporter of "Silence is Golden", Chanchal is a full-time writer and a part-time food blogger.