As we are drawing closer to the end of the year and a new year full of aspirations, hopes and a wave of excitation ready to engulf, is in the waiting, it becomes binding upon us to embrace it with full gusto and exhilaration. To all the party people out there, the city of Chicago is all set to make your New Year eve memorable with its heart throbbing events ready to grip you in its frenzy.

So, here we'll list out all the amazing things you can do and all the happening events that you can attend on the New Year's eve that are going to leave you spellbound.

---
New Year's Eve Concerts, Theatres & Plays
If you plan to attend concerts to make your evening a high voltage musical affair, then the new year's eve in Chicago has so much to offer. Listed below are some of the most sought-after concerts and theatre plays for the New Year's Eve.

1) Blue Man Group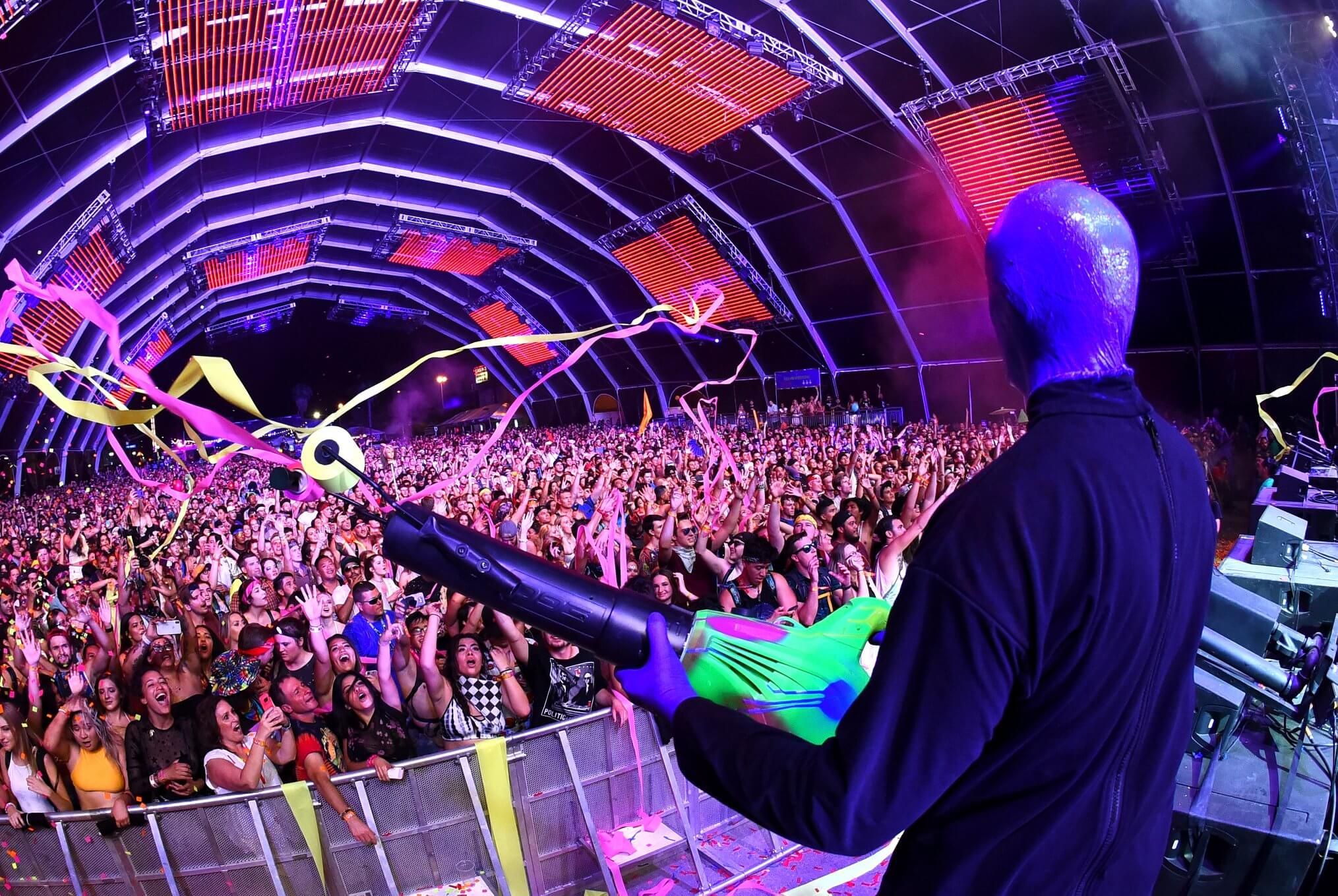 Chris Wink, Matt Goldman and Phil Stanton, together known as the Blue Man Group are set to entertain the audiences with their audio- video extravaganza, dance performance and musical delight giving one an unforgettable experience. Blue faced and wearing black jumpers, they are all set to engage the masses with their rock numbers and bright paints squirting out in a fluorescent painted spectacle.
Age limit: 5 years and above.
Run time: 1 hours and 45 minutes.
2) Holiday Inn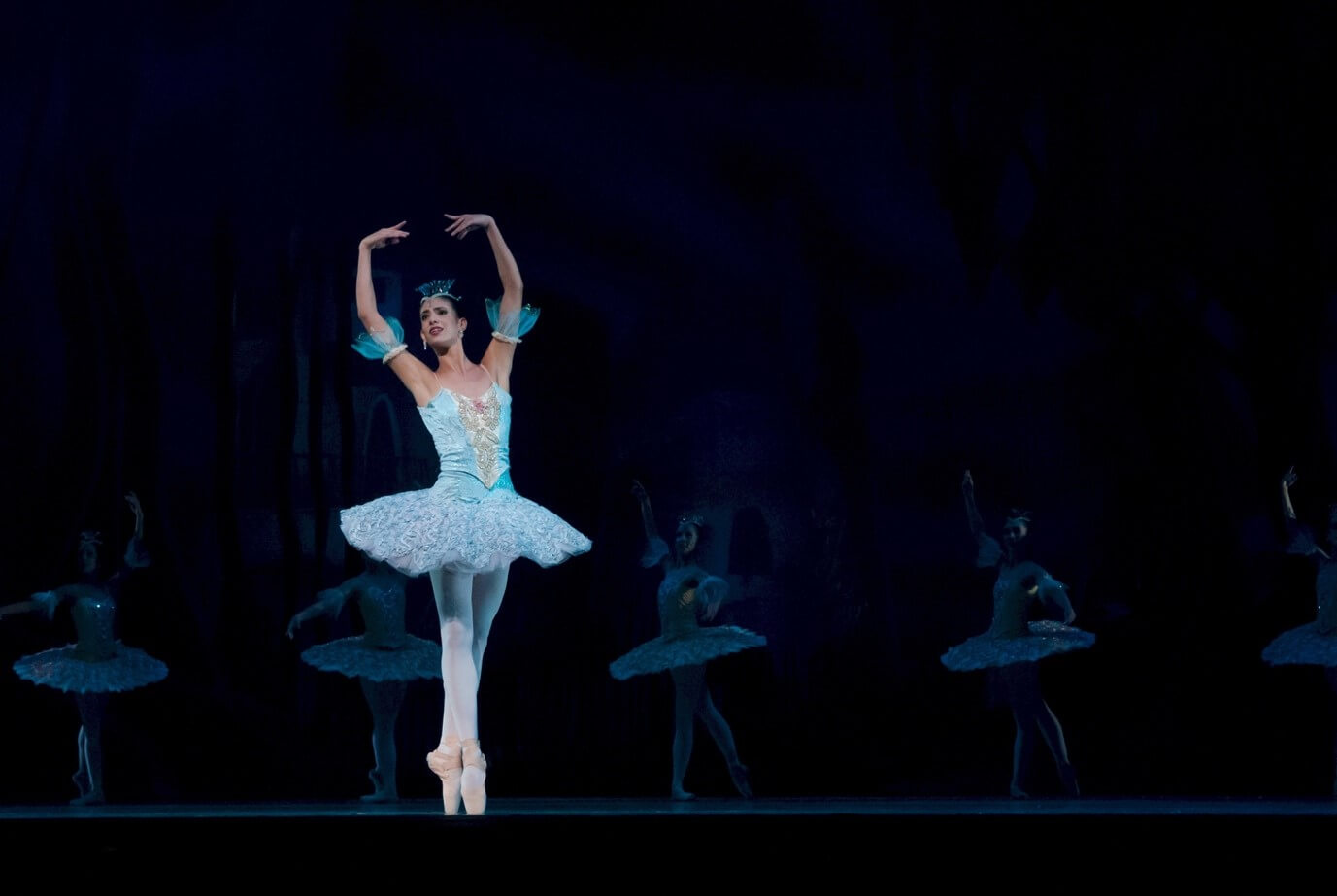 Irving Berlin's iconic Broadway show Holiday Inn, is all set to entertain, amuse and gladden the souls of all the Broadway lovers with its melodic classics like Shaking the Blues Away and White Christmas. The romantic and intertwining story of Jim, Linda and Ted established in the Christmas settings is one of the finest artistic works which cannot be missed. With an in-house bar, disabled access and a capacity of 882.
Starting price: $85
Timings: 8:00 p.m. onwards, 31st December 2018
Address: 10 Marriott Dr, Lincolnshire, IL 60069
3) Mucca Pazza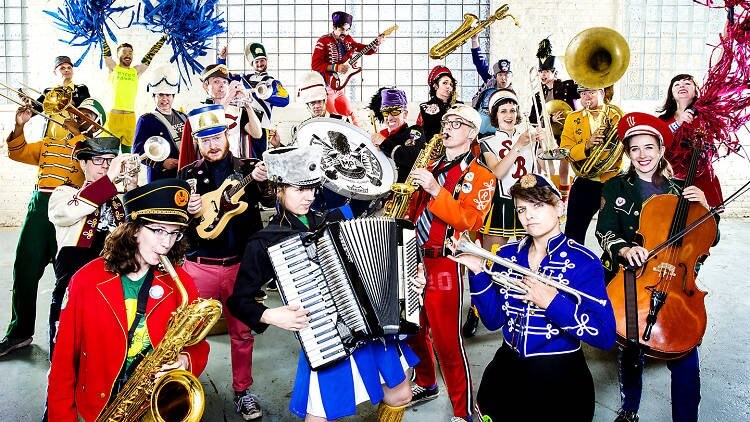 Mucca Pazza is an ensemble of interdisciplinary instruments ranging from electric guitars to accordion to violin to saxophones, trumpets and much more. They have been around for the last 14 years and this year at the new year's eve in Chicago, they are together to entertain and bewilder the band lovers and all the music enthusiasts. Further the local rockers Absolutely Not and Fuzzbox DJs will join them and carry on the fiesta.
Starting Price: $30, while $25 in advance.
Timings: 10 p.m., 31st December 2018.
Address: 2424 N Lincoln Ave Lincoln Hall, Chicago.
4) The Woman in Black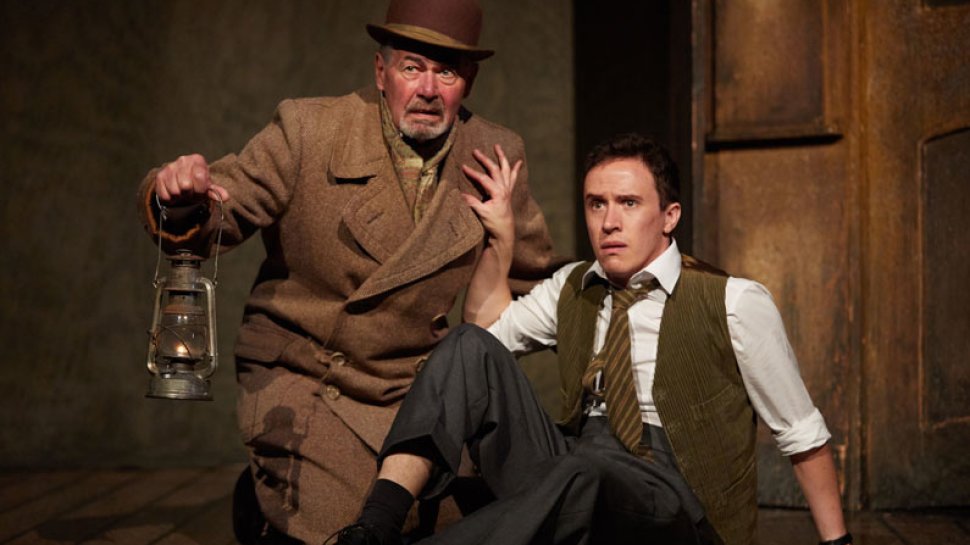 The story of a young clerk named Arthur Kipps, who goes to settle in Eel Marsh House, an isolated house of late Alice Drablow and horrifying experiences he encounters over there. Running successfully in London for the past 28 years, this year's tour of US is all set to enthral the audiences with its sheer brilliance.
Starting price: $85
Run time: 2 hours 15 minutes.
Timings: 7:30 p.m., 31st December 2018
Address: Royal George Theatre Center, 1641 North Halsted St, Chicago, IL 60614
5) DeRay Davis- Comedy and Stand-up
The famous comedian DeRay Davis one of the most famous comedians in the comedy genre is all set to leave the audiences in fits of laughter where he'll be joined by other funny and renowned guest and will surely be an event to watch out for. If you want to have a humorous night with loads of laughter, then do attend his Comedy Jam.
Starting Price: $85
Capacity: 4250
Address: McCormick Place, 2301 Lake Shore Dr, Chicago, IL 60616.

---
Chicago New Year's Eve Fireworks and Cruises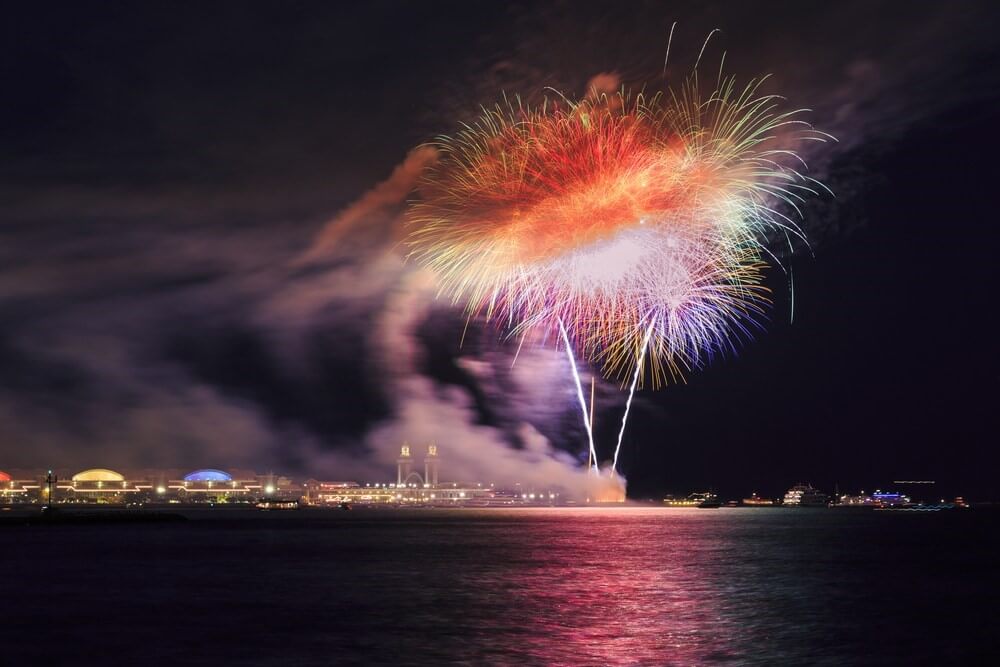 One of the most cherished events that the city of Chicago offers is the mesmerizing fireworks and luxurious cruises and tours on the New Year's eve. Are you on board?
1) Navy Pier Fireworks
Running for the last six years and this year with its 7th annual celebration for the New Year's eve in Chicago, Navy Pier takes you to a ride to some amazing fireworks synchronized to melodious music over Lake Michigan.
2) Chicago Resolution Gala
Located at the Navy Pier Chicago Resolution Gala is one where unlimited drinks, delectable cuisines like tomato basil, bruschetta sampler, ratatouille and goat cheese and the Grants entry to Aon Ballroom make the celebrations truly spectacular. Age limit:- 21 years and above.
Starting Price: $119.
Timings: 8:15p.m. to 2:00 a.m.
Address: Aon Grand Ballroom, Navy Pier Chicago
3) Crystal Gardens New Year's Eve
This place will host its 12th anniversary where liquor bars, delectable appetizers and yummy cuisines spread over numerous food stations and renowned DJs promises to give you some kick-ass moments. The private terrace offers some spectacular fireworks views.
Starting Ticket at $99 and VIP option go up to $1592
Timings: 9 pm onwards.
Address: 600 E. Grand Avenue, Chicago IL 60611.
4) NYE Weekend Cocktail Cruises
Offering various cruise options with one all inclusive fireworks. Live entertainment with a complimentary glass of champagne, it is all set to make your evening delightful. The fares include shore excursions, unlimited beverages, open bars, unlimited WIFI, specialty restaurants and much more.
Contact: Regent Seven Seas Cruises
5) NYE Yacht Party
With an open bar, buffet options, champagne toast and live entertainment, one cannot miss this yacht party. Cruising through the water of Lake Michigan on three-story majestic yacht on the new year's day, one is surely embracing the New year in style. Age limit: 21 years and above.
Starting Ticket at $160.
Timings: 12:30 p.m. to 3:00 p.m. on 1st January 2019
Address: DuSable Harbor (200 N. Breakwater Access)
6) Vertiport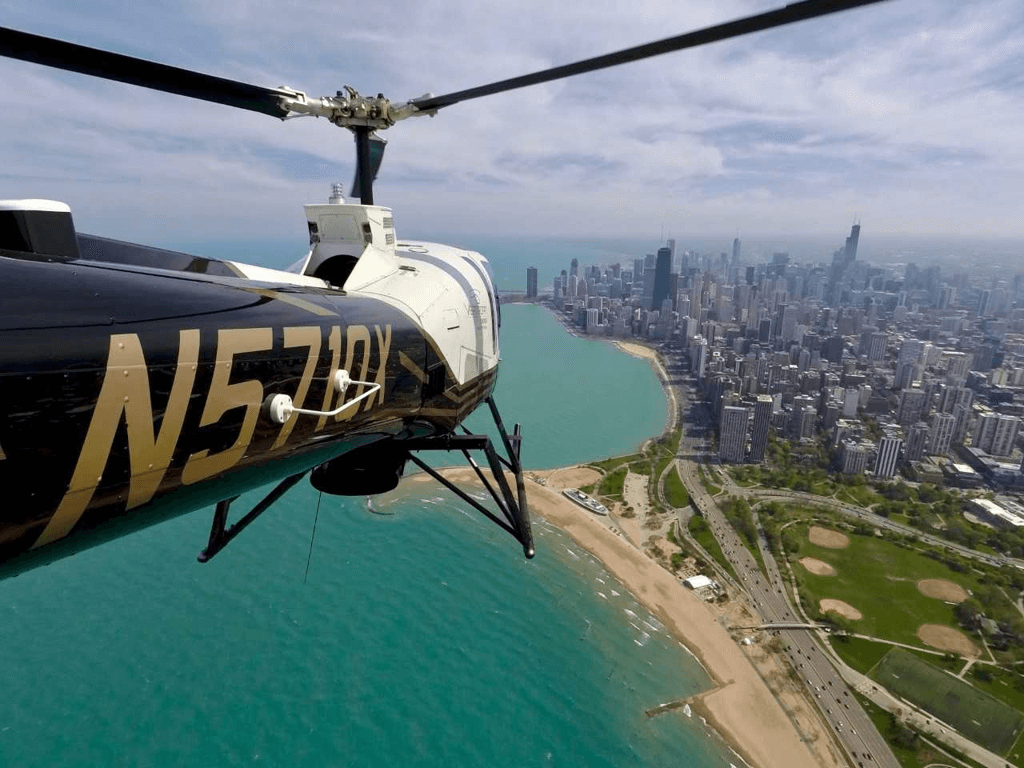 This is one thrilling experience where one celebrates the New Year eve 2000 ft above the sky in and witness the glimmering, dancing and grooving city of Chicago from there. VIP Helicopter tours and open bar will give you the goose bumps making your night an unforgettable event.
Timings: 9p.m. to 3 p.m.
Address: 1339 S Wood St Suite a, Chicago.

---
Hotels, Pubs and Parties in Chicago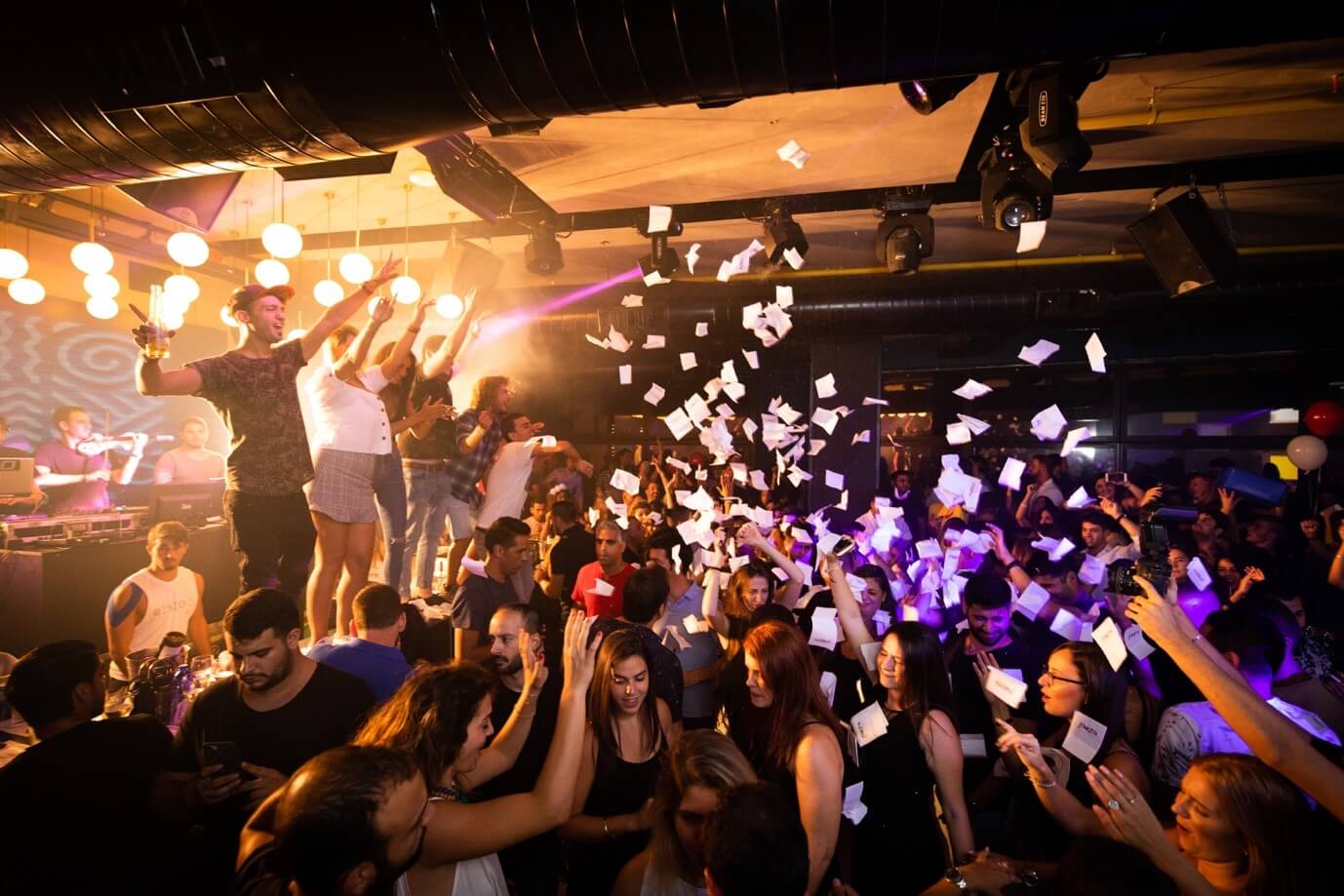 Almost each and every Hotel, Pub and Bar in Chicago throws some peppy and grooving parties where the ambience is mixed with heart throbbing music and the crowd gyrating to the famous numbers. Exquisite liquor, mouth-watering cuisines and famous DJ's playing sensational songs is the talk of these parties.
Listed are some of the places you can choose from:
Congress Plaza Hotel: Dancing to the live Music, DJs, multiple bars and buffets and top class entertainment throughout the New Year's eve.
Starting Price: General Admission at $99 and $199 for VIP options.
Address: South Michigan Avenue, Congress Plaza Hotel.
Hilton Chicago: The evening packed with music from talented DJs like Maurice Halstead, DJ Katy, DJ Agent J and many more with hors d'oeuvres, drinks, casino gambling, midnight champagne toast and Ballroom dancing in various party areas.
Starting Price: $199
Address: 720 S. Michigan Ave., Chicago, IL 60605, (312) 933-4400.

The Drake Hotel: Hosting one of the craziest New Year's celebration where thousands of people dance to chart busters in one of the best sound and lights system. Boasting 5 ballrooms, sizzling appetizers and complimentary items like champagne toast, noisemakers and hats.
Starting price: $145-$175 for general admission.
Address: 140 E. Walton Pl,, Chicago, IL 60611, (312) 787-2200.
Raised: It's an Urban Rooftop Bar serving premium drink package with majestic views of Chicago and unmatched services.
Starting Price: $150 with first come first served basis.
Address: 1 West Upper Wacker Drive, Chicago, 60601.
Roof on the Wit: Offering Gambling tables, buffet options and open bar, starting at $150.
Timings: 9 p.m. to 1 a.m.
Address: 201 North. State Street, Chicago

Esco Bar: Esco bar is built in the style of Castillo San Felipe in Cartagena. Offering hors d'oeuvres and open bar with live performances.
Starting Price: $80 per person
Address: 738 W. Randolph St., Chicago.
Headquarters Beercade: Pillow Fight Party, diverse cocktail offerings, pizza party and dancing the night way with live DJ performance by DJ Greg Corner.
Starting Price: $25 per person
Address: 213 W. Institute Place, Chicago
Moe's Cantina: One of the largest bars in Chicago, offering Buffet and drink package with champagne toast.
Starting Price: $100
Timings: 9 p.m. onwards
Address: 155 W. Kinzie Street, Chicago
London House: Offering hors d'oeuvres, open bar and midnight buffet. Starting at $100
Address: 85 E. Upper Wacker Dr., Chicago.

Marshall's Landing: hors d'oeuvres with exotic drink packages.
Starting at $95 per person and VIP lounge options also available.
Address: 222 W. Merchandise Mart Plaza, Chicago.
Old Crow Smokehouse: Buffet and premium drinks package. Live performances.
Starting at $75.
Address: 149 W. Kinzie Street, Chicago.
Drumbar: Sizzling appetizers and premium drinks package.
Starting at $100.
Address: 201 E. Delaware Pl., Chicago.
Howl at the Moon: Offering two packages.
Champagne Supernova: $120 (Reserved seating, six premium drinks, buffet, champagne bottle).
Just Dance: $65 (Entry, three premium drinks, appetizers, champagne toast).
Address: 26 W. Hubbard Street, Chicago
Joy District: Offering hors d'oeuvres, premium drink package, dessert, and champagne bar.
Starting at $175.
Address: 112 W. Hubbard St.
And many more…
All the places listed above and the events mentioned, need a prior reservation. You might not want to miss out on these electrifying and spectacular events on the New Year's eve in Chicago just because you couldn't plan where to spend your special evening. Don't just delay. Book your place to have an awesome celebration with your loved ones.
Explore Chicago New Year's Eve Parties

Anshika Sehgal is a travelling enthusiast and an avid lover of books and American TV shows.