The turmoil of COVID-19 Coronavirus has affected everyone's lives, and being out there is the last thing we can promote at this point in time. But saying that, we don't want you to get bored and have dull-drab time while you can't move out from your cozy little home. If you are having these constant questions of how you can enjoy even in this time of the shutdown and what are the fun things to do during coronavirus pandemic at home, then we are here to help you out.
We have curated a list of some amazing activities that you can do during the lockdown at your home:
[If you find anything that asks you to invite 4–5 friends, then this only is for the cities that do not have a complete lockdown. And when we say this, we want you to be extremely cautious and take all the precautions before you invite even a few people in your space.]
Art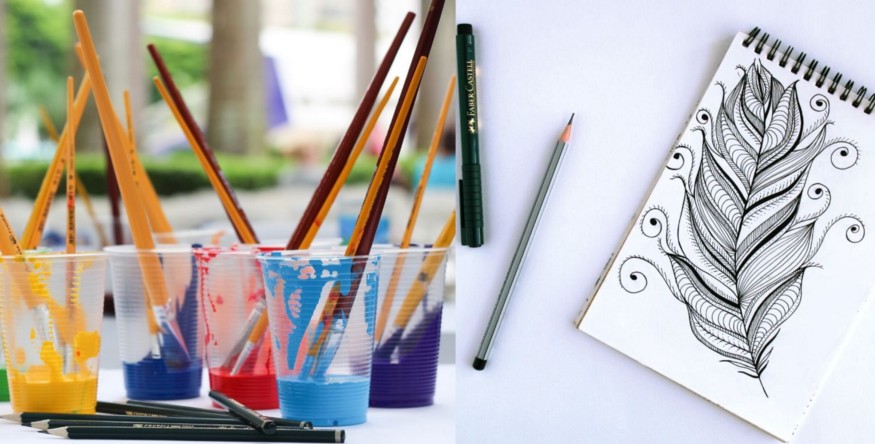 If art is something that inspires you and fits your interests then there are so many things that you can learn at this time. Learn DIY crafts, take a sketching class, or learn a new form of painting with online classes and videos. Here are a few recommendations for things to do during the coronavirus lockdown that will help in brushing the artistic side of you.
Create Astounding Portraits, Sketches & Paintings — Hobbies That Are Long Lost Need To Come Out
Suggestion #1: Will Kemp Art School is an online school started by the professional artist Will Kemp. Learn how to create astounding portraits, sketches, acrylic and oil paintings with online tutorials. Check some of the free videos and you would definitely want to spend your money to create one masterpiece.
Suggestion #2: Paul Priestley's videos are for anyone and everyone who wants to learn how to draw from scratch. There are so many videos for multiple styles of sketching and painting. From learning how to draw still life objects to understanding how to use colored pencils; there are all kinds of sketching techniques and painting videos to keep you hooked.

Comics, Magic Pens & A Uniqueness To Art- Things You Might Not Try Otherwise But Now That You're Home #LetsDoThis
Jazza's videos are for those who want to try doing things that are out of the ordinary. Learn how to draw with augmented reality or try your hands at creating comics. There is a lot that you can find on his channel; indulge in distinctive forms of art. Also, you might also get to learn a lot about new tools to create art that you might have never seen before.
#5MinuteCrafts- Well You Have Hours To Kill, This One Will Give You Some Nice Life Hacks & Crafty Ideas
5-Minute Crafts as the name suggests is a channel that helps you in creating creative craft works in just 5 minutes. With millions of followers and a heavy bunch of crafty and life hack videos; this is a go-to channel for anyone who is having a boring day at home. Even when you do not wish to create crafts, this will be some #inspo for you.
Music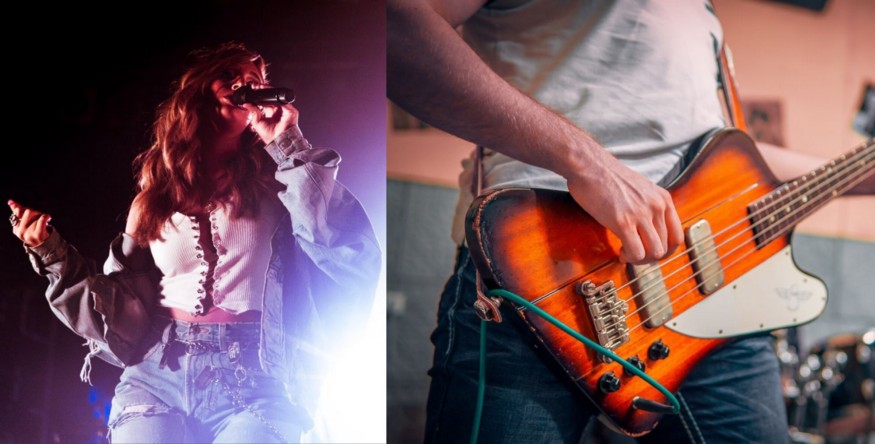 Channel your inner musical artist; engage in singing, learn an instrument or attend one virtual concert. Indulge in some fun things that are associated with music, install apps where you can practice singing or your favorite music instrument or host a musical night with 4–5 friends of yours or your family.
Time To Sing-Along, Go Karaoke-ing! No You Don't Need One Whole System
Smule which released as Sing! Karaoke on iOS platform is one amazing app to show off your singing skills. Sing alone, partner with someone and make some magical videos. Also, just right now there is an ongoing virtual music reality show 1,2,3…Riyaaz. Participate in one of the three teams of India's very popular faces; Kusha Kapila, Lisa Mishra, and Jassie Gill! Wait up for the new challenge…
Make a family-friendly musical night and you can do it as Italy does; get out in your balconies and sing along together or have a virtual singing party because why not?
Try Your Hands At Ukulele, Guitar Or Even Piano; Yes All This Online
Yousician is an app for anyone who wants to try their hands at guitar, ukulele, and singing. Get real-time feedback and instructions as you make your way through thousands of songs, exercises, and teacher-crafted lessons! Improve and brush your skills with this absolutely amazing app.
Have A Thing For Beatboxing, Enroll In This School And Make Your Cool Videos Already
Have a thing for beatboxing but never knew where to start from? School of beatbox is the place for you, learn to beatbox online with ease. From beginners to intermediate, there are multiple courses to choose from.

Photography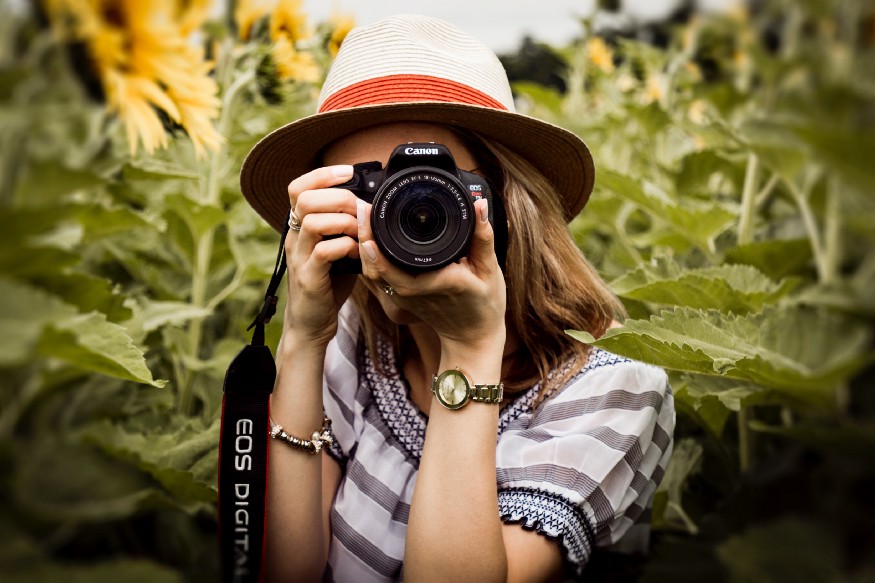 Go click…click…click! Learn photography from the best of the classes and from the range of videos available online. Locked down at home? Capture all the lovely portraits of the empty streets and beautiful sunsets, this can be one of the fun & entertaining things to do during coronavirus lockdown.
Learn The Art Of Photography From The Best Schools & Youtube Channels- Take Pictures Of The Sunsets From Your Balcony
The school of photography is based in the UK with over 18 years of teaching experience. Learn from the basics of photography to the complete guide to the lightroom. Use this lockdown to learn one interesting skill.
Can't go outdoors and can't even take one adventure? Never mind, at least you can learn how to take great pictures of the landscapes and beautiful sceneries from this YouTube channel of Nigel Danson. If not at this point, learn landscape photography for the time when there will be no need for quarantine.
Learn photoshop, lightroom, and photography in one place! Try distinctive types of photography from this online class of Kelby One; family photography, wedding photography, and a lot more. Take pictures of your family, empty streets and use this "staying in-home" to the best use.
Know The Basics Of Photography? Go Pro, Learn Filmmaking & Intermediate Level Of Photography
If you know the basics of photography and want to take it to the next level then this YouTube channel- Science Filmmaking Tips is for you. Learn the interesting aspects of filmmaking; GoPro, Underwater Drone or Taking 360 Video! There is a lot that you will get to learn through the videos.
Books- That You Should Have Read But Never Had The Time To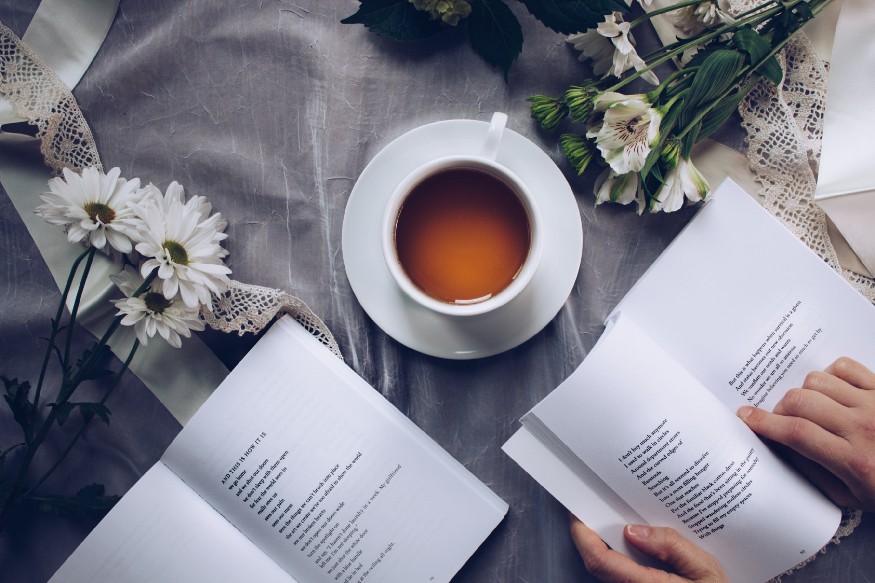 Locked at home doesn't mean that all the things have to be about 'screens'. Start a new habit and take some time out for reading and if you find books boring then you have audiobooks to keep it all lively and interesting. Here are some books and apps that you can start with:
If You Don't Understand Feminism, Then This Is An Eye Opener And Must Read. If You Do, You'll Love This.
We Should All Be Feminist by Chimamanda Ngozi Adichie is a must-read for anyone and everyone. This book clearly addresses that come across in any woman's life and also bursting the misconception that women want to be greater than men. All women seek is, equality, it's as simple as that. 'Feminism' is not an insult and once you read this you will know it.
Life Will Be A Smooth Sail When You Understand How Forgiveness, Trust And Belief Works. Read This To Be A Little Lightweight From Your Heart.
Tuesdays With Morrie by Mitch Albom is a coffee table book which is all about the conversation between a teacher and student. Every Tuesday Morrie (the teacher) would visit his student and give him excellent advice through his conversations; about life, forgiveness, trust and belief.
We Need Positivity During This Time, This Book Makes Us Realize How Our Negative Instincts Ruin Things For Us
A book recommended by Bill Gates, Factfulness speaks about all the negative instincts that stop us from being a ball of optimism. It reminds us how we overestimate things and destroy the mind with all the wrong possibilities and assumptions. This is a must read during this time to help us believe that things will be better soon.
Take A Ride Through An Emotional & Thriller Journey
Dark Matter is a book that can't be put rightly into words. It's a story about how a man gets abducted and is taken to a whole new world. It's a thriller; yet it somehow creates an emotional journey. Read this, you will not be disappointed.
We Haven't Really Understood Love, This Book Tell Us What Love Really Is. You HAVE TO HAVE TO Read This.
All About Love- this title might have made you feel that it's some mushy-mushy romantic kinda book but don't judge, this is absolutely different from what you think this is. This book speaks about the multiple definitions of love, about how misconceptualized love is, and makes us understand the sacredness and the beauty of love. It's a positive-positive book that we highly recommend in this time of negativity.
Words Get You Dizzy? Listen To Stories & Learn From The Wonderful Stories
1. Audible
2. Scribd
3. Libby
4. Librivox
5. OverDrive
6. Google Play Books & Apple Books
7. Kobo Books
8. Nook
9. Audiobooks
10. Amazon Kindle
These are the 10 apps for audiobooks and they are supported by both iOS and Android. Can't read, try listening tcise.
Love Chit-Chatty Things? Hear Podcasts. Indulge In Discussions & Laugh It Off When It Gets Funny 😛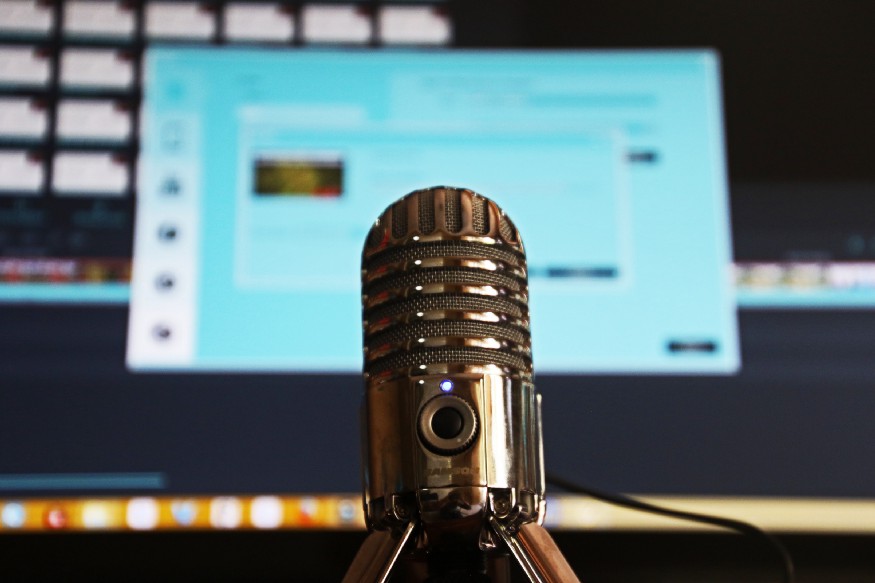 If you enjoy talk shows and are into learning from the people who have achieved a lot in life or happen to be successful in whatever fields they have been working in, then the podcast is something that you should try listening to.
1. Pocket Casts
2. Spotify
3. Laughable
4. Luminary
5. Castbox
These are the 5 suggestions from us which are again both supported on Android and iOS.
Online Courses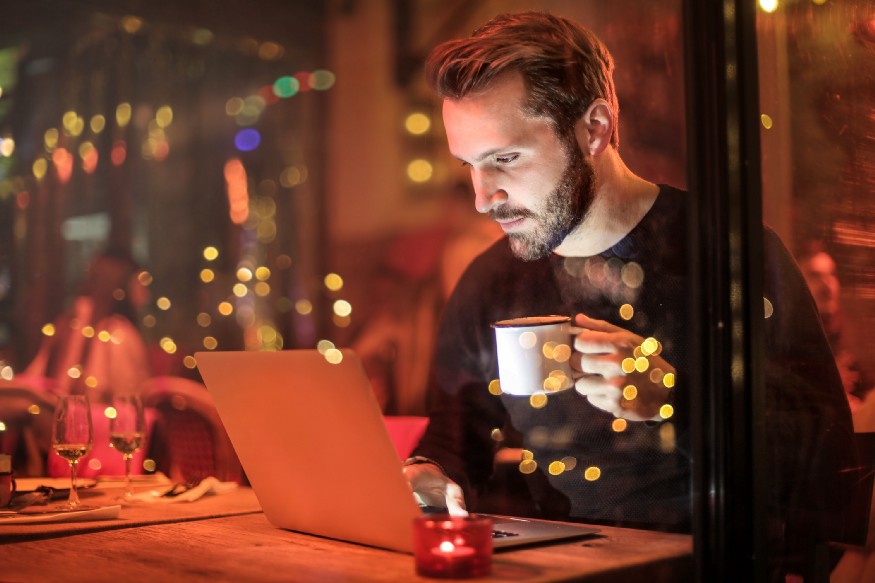 It's time you equip yourself with some new things to learn and grow during this time where you are stuck at your home. Take some time to learn some educational or creative courses. Here are a few educational websites or apps that can help you gain a new skill or upgrade your knowledge in any area.
Therapeutic Art, Artificial Intelligence, Career Growth & All The Kinds And Types Of Courses That Will Help You Kill The Time, Also Bring You Loads Of Knowledge
Suggestion #1: Udemy is a marketplace that consists of the world's largest section of courses. From over 100,000 videos and a range of subjects to choose from. Therapeutic art to business intelligence, you get to learn anything and everything from one place and might as well become an instructor someday on Udemy itself.
Suggestion #2: Skillshare is a platform that will help in bringing out your creative side. Discover creative interests and get to learn multiple forms of art from one platform; not just fine arts and crafts but also fashion, freelancing, SEO, cooking and a lot more.
Also Read: 25 Cooking Recipes To Try During Lockdown
Suggestion #3: Creative Live– As the name suggests, this platform is all for 'creativity'. Answer your creative calling by enrolling yourself into something that has always interested you. Build your self-confidence, learn how to start your own creative business and so much more by just taking all the notes from videos.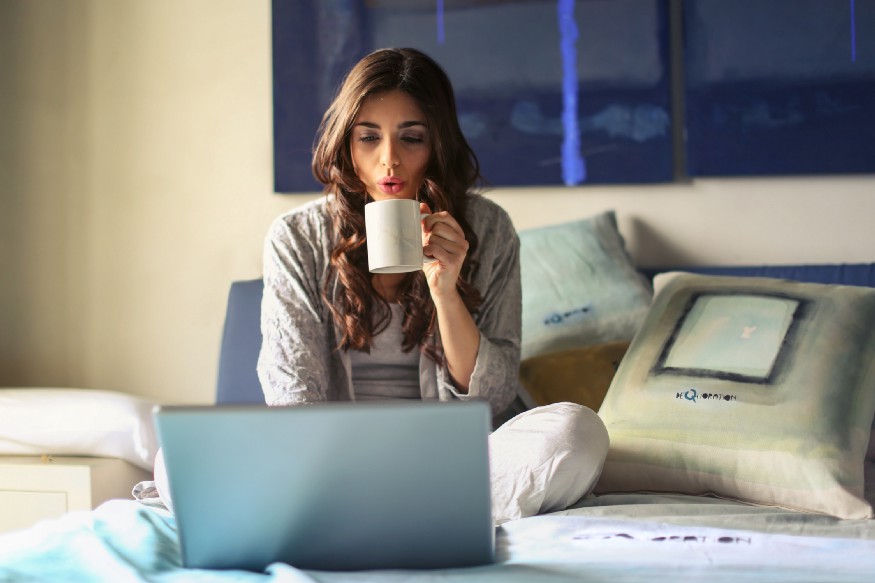 Suggestion #4: Take 1 on 1 interactive session from world-class educators on Ipassio. Indulge in all things creative; from music to acting, from painting to learning a new language, you can select from any of your hobbies to get started.
Suggestion #5: Promoting the #StayAtHome, Domestika again is a creative field where you can explore a range of courses and try your hands out at something that catches your attention. Photography, 3D Animation, Art & Craft, Calligraphy and so much more that you can find under one platform.
Suggestion #6: Experience the excitement of creating with thousands of award-winning video lessons taught by top designers and artists on Creativebug. From art camps to fashion, crochet to jewelry; there is everything creative that you need.
Suggestion #7: Apart from all the creativity, Coursera involves some serious study. Learn a new technical language, something about cybersecurity or maths & science; basically everything that can be resembled with school education. Not that there are no creative courses, there are a whole bunch of art and music lessons too! Discover all the courses that fit your interests and take on one of them right now.
Gaming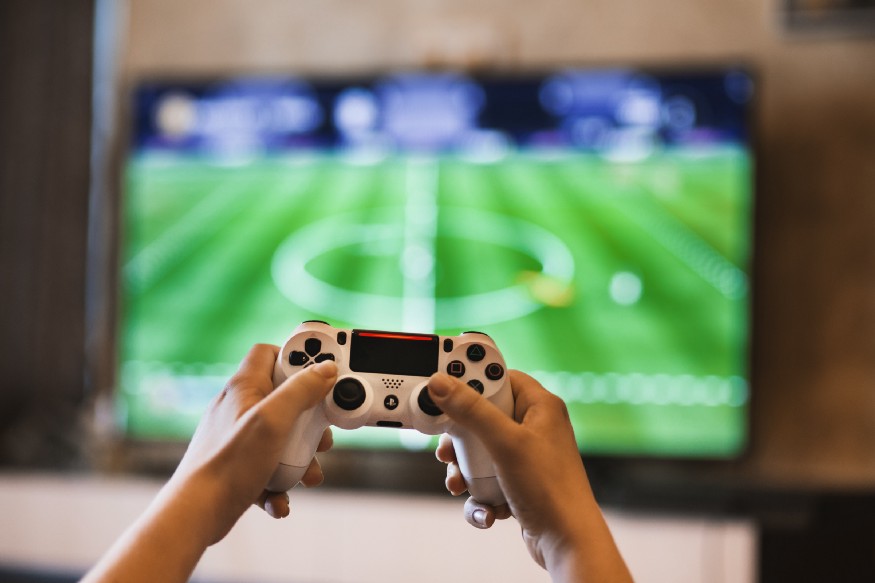 What is better than spending time playing games online with your friends or random people around the world during such pandemic? Gaming gives you this opportunity to stay connected even in isolation and to have fun with your friends. Gaming can be the best and the most fun activity to do with friends when bored at home due to coronavirus shutdown, Saying that here is the list of games you can play online:
All You Action Lovers, Kill The Boredom With Your Friends Through This Kickass Games
Counter-Strike is a multiplayer co-op Team based game where you are either a terrorist or Counter terrorist and play against real players around the world. This fast-paced action game will make sure your time is well spent.
It won't be possible to create a gaming list that doesn't contain the famous Battle Royale game PUBG. This game is of 100 real players where you can play solo or duo or in a squad of 4 people. You can even talk while playing with your teammates which increases the fun to play the game extensively.
Fortnite is again a battle royale game for different consoles but it is not an ordinary game, this game has unique graphics along with its Building mechanism in the game. This too can be played solo, duo or in Squad. Battle everyone on the map and be the last man standing, getting the sweet Victory Royale.
Also Read: 20 Popular Video Games Of 2020

Something Fairly Decent, No Action But Just Fun; These Are The Games For You
Ludo King is a mobile game that can be played between 2–6 players online. This is the mobile ver. of the board game that we used to play as children. This will allow us to have fun along with getting nostalgic. Online tournaments for ludo is also a common thing, which will help you to make some extra money.
Minecraft is a 3D sandbox game that has no objective or goals to accomplish. This game lets you create literally anything with the different materials found all over the infinite map in the game. So during the time of such a crisis, you can create your own world where you will be the one to control it.
Apart from these two; Psych, Phase 10, Rummy and many more online games can keep you and your friends hooked.
Binge Watch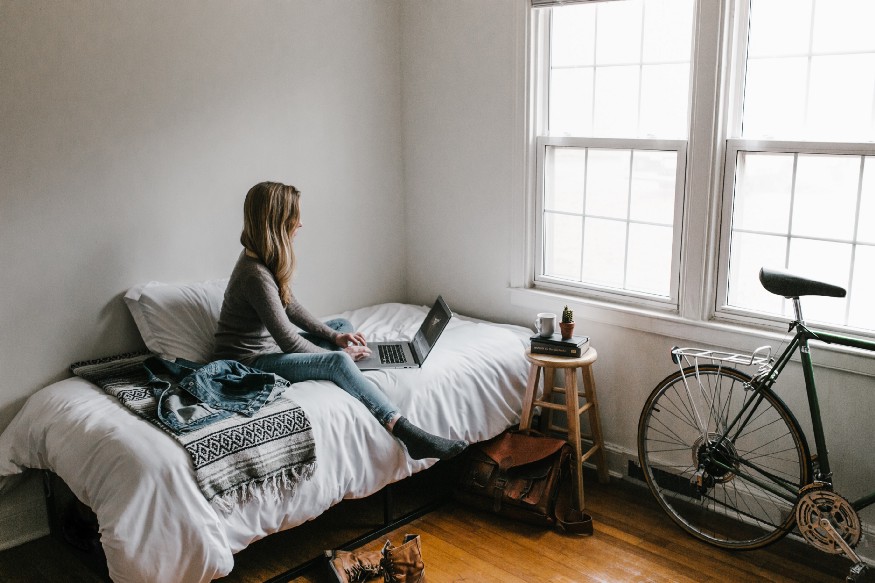 During this shutdown or lockdown, you will be bored constantly, this is the perfect time to stream the series you've longed to watch. Open your watchlist and start binging or watch the one suggested in the list below:
Comedy Is Your Genre And You Want To Binge-Watch Something, Then This Is 'THE SHOW'
The Office: For those who don't already know, the office is a documentary kind of show where the daily hilarious lives of employees of Dunder Mifflin Paper Company. This is one of the best series in the comedy genre. Binge watch the 9 seasons of The Office and have a lovely time.
Thriller And Dark Shows Are Your Thing? Watch The Boys NOWWW!
The Boys: A dark series based on the deconstruction of superheroes. Lots of violence and the superheroes that we know are portrayed as antagonists. This twisted and dark show will leave you thrilled and will make you hate the superheroes. So do watch the one season that has been released till now.
Enter The Crazy World Of A Vigilante Hacker And Get Hooked To His Fascinating Story
Mr. Robot: It is a story about a programmer who is hired to work as a cyber-security engineer, but during the night he is a vigilante hacker. His anxiety kicks in when he's hired by a cryptic anarchist to destroy his company that he was hired to protect.
If You Fancy Stories On Civilization And How We Humans Landed On Earth Then This Is For You
The 100: It is a show about how humans come to earth, 97years after civilization was wiped off from earth due to nuclear conflict. 100 juvenile delinquents back to the Earth, from the space station the lone survivors of the earth descended to, by the main authority. Get ready to have a rollercoaster and thrilling ride while watching this show as we too face such a great pandemic.
And yes of course for anyone who doesn't want to try anything new, go back to binge-watching FRIENDS 😛
Hate It When People Say Animated Movies Are Just For Kids! Love Animated World And Want To Rewatch All The Shows? We Have Few Recommendations
Well, you can get nostalgic while watching loads of animated shows with your kids at home. They will enjoy it and so will you. Relive your childhood as you watch:
A. Justice league
B. Spongebob Squarepants
C. The Simpsons
D. Scooby Dooby doo
E. Dexter's Laboratory
Comedy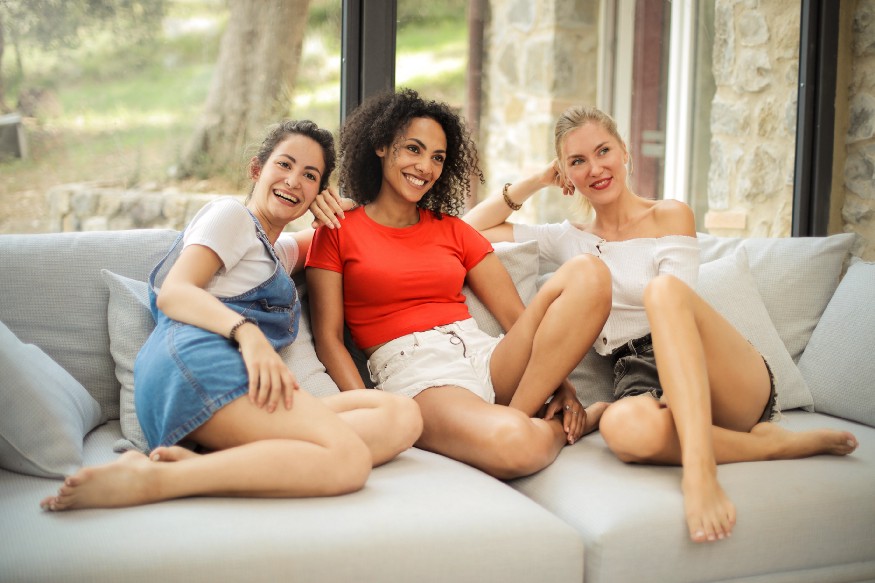 Staying relaxed and stress-free during the COVID 19 pandemic should be #1 priority along with being healthy. So to make you feel relaxed and get you into a better mood you should prefer to watch some light content. Funny channels or stand up specials that we are going to suggest below will make your time at home somewhat better. You can spend time watching these stand-ups when you're bored at home may be at the weekend after completing your work from home.
Also, there is no reason to skip even one of these. Watch all of them if you really want to laugh hard and keep it all lightweight during this time of crisis
In this stand up special John talks about "being a newlywed, working as a temp, house shopping with realtors, being an altar boy, and the night he met Bill Clinton." watch this extraordinary observational comedy with 100% score on rotten tomatoes.
Vir Das celebrates the history of India in his unique and fresh perspective. He does this standup starting from Vasco da Gama to vacuous Bollywood plotlines in his hilarious set. All the Indians will definitely relate to this special and hopefully make you laugh your bottom off.
Bo Burnham in this standup special tackles mental illness, life, death, Sexuailty and hypocrisy in the funniest way possible to make the viewers have a good time while addressing the issues that everyone faces.
She criticizes the state of the world, addressing her perspective on the current political and cultural climate, in a hilarious and witty way.
Bill Burr unloads on outrage culture, male feminism, cultural appropriation, robot sex and more in a blistering stand-up special.
Here is a list of youtube channels that you can subscribe to watch some funny content ranging from sketches to discussion.
1. PewDiePie
2. Smosh
3. Collegehumor
4. The Tonight Show Starring Jimmy Fallon

Cooking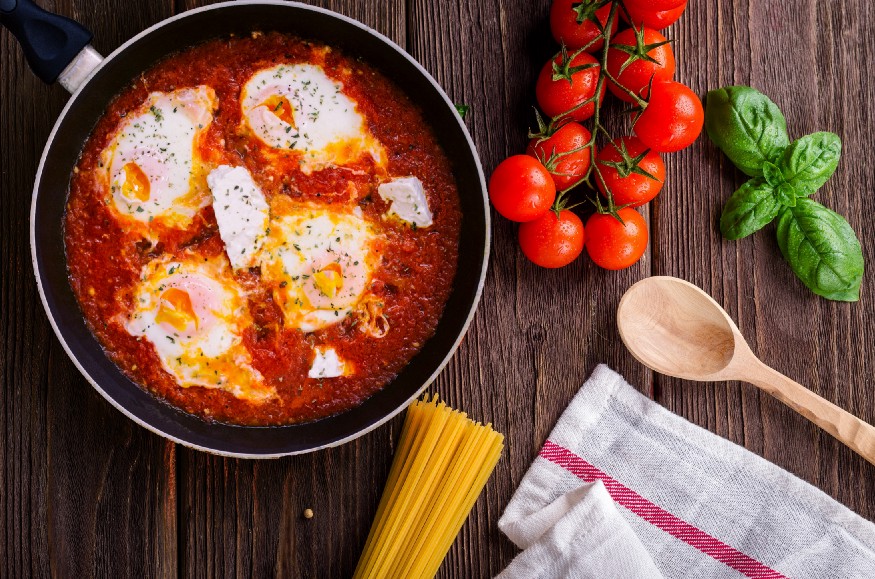 Cooking is a form of art, explore world cuisines online, and create something that makes you drool. Devour the delicious food while you have all the time in the world. If you can't find all the ingredients because of the shutdown, you can at least learn a few dishes or something that is yummy yet easily available.
Learn To Cook Vegetarian Indian Delicacies With Tarla Dalal
If you love the spicy Indian food and want to try out delicious vegetarian recipes then Tarla Dalal's Youtube channel is for you. Watch her space for mouthwatering Indian delicacies that make you want to start cooking right away.
Want To Have Some Yummmm Non-Veg, Start Cooking With Gordon Ramsay's Classes
Gordon Ramsay, an international chef and restaurateur hold a fanbase in millions. Learn how to bake a cake, try something new for breakfast or take on a challenging recipe. We suggest his channel if you are looking for some non-veg recipes and want to ace at cooking.
Going For A Slightly Healthy Choice? Here's A Vegan Food Channel To Help You Keep It Yummy Yet Healthy
If you are looking for a relatively healthier option and want to take on vegan as a choice then Fully Raw Kristina is your go to YouTube channel. Healthy juices, salads, cookies, delicious meals and so much that will keep you glued to her channel.
Cook With Whatever You Have
Supercook is a website that has come off with a very interesting concept. "Cook with what you have", this is best in the times of quarantine where we might not have few ingredients but we can still have something devouring with all that we have. Just select the ingredients that you have and it will suggest the right recipes. Now, how cool is that!
Also Read: 10 Best Cooking Classes For You

Activities For Your Kids To Keep Them Engaged And Entertained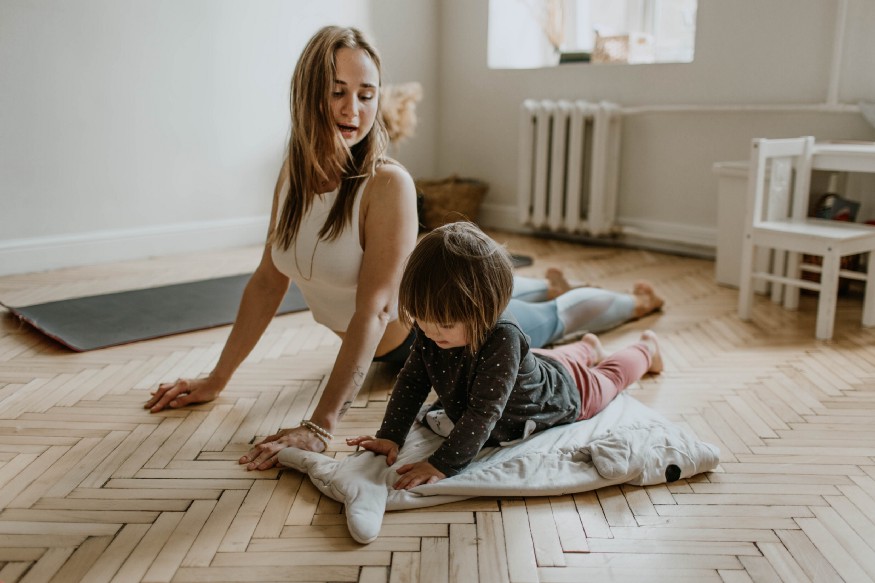 1. Take out that board games and cards; it's family time.
2. A family dance party would be a nice idea
3. Organize an indoor scavenger hunt and make it a fun #FamTime.
4. Show your kids some fun and educational videos on YouTube. Here are a few recommendations to help you:
5. Take virtual tours of the lovely attractions; Guggenheim Museum, Houston Zoo, Van Gogh Museum and more!
6. Have a movie marathon at your home.
7. Let them wash all the toys, which will be great to maintain the cleanliness around the house.
8. Let their artistic side get out with arts and crafts at home.
9. Bring out all the photographs and make a scrapbook together.
10. Go #DIY, Let them create anything and everything that they can imagine

Some More Things To Do During Coronavirus Shutdown — A lot of them needed your attention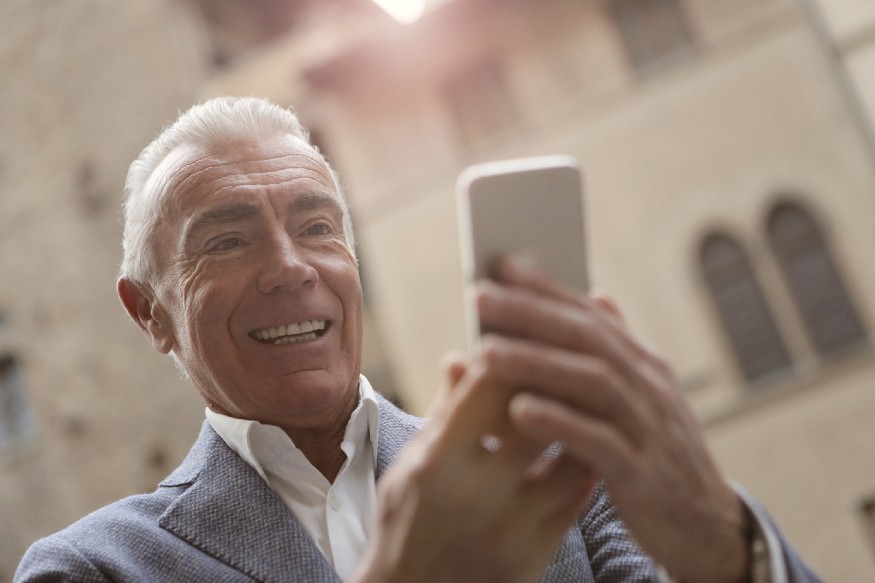 1. Learn a new language from DuoLingo
2. Facetime your friends and family, this is the best time to spend some time with the people you love.
3. Start something of your own, something you have always wanted to do. Your own YouTube channel or a new blogging website.
4. Learn how to make a DIY hand sanitizer, taking care of health + being creative.
5. Time to take care of your skin; charcoal masks, facials and everything that you should have done but were too busy to take out time.
6. Showcase your talent; make solo, couple or group videos and might as well become a Tik Tok sensation.
7. Clean all the junk from your phone; all the unused apps, screenshots that are of no use, and unfollow channels that don't serve positive content. Just CLEAN the trash that is inside your phone. Not just digital cleaning, but cleaning your house too.
8. Follow some amazing influencers and take on #QuarantineChallenges. It's fun staying home and doing silly things sometimes.
9. It's extremely important to maintain a healthy lifestyle and even more during this time. Do yoga, meditate, try zumba or workout from home.
10. Try something even if that doesn't happen to be your hobby. Love writing? Try dancing this time. Do something that is out of your comfort zone.
11. Play this How Well Do You Know Me Quiz with your people to kill time and find out how much they actually know about you.
It's okay if you can't move out, stay happening even inside your home. Do things that entertain you, but also stay safe!- AllEvents.in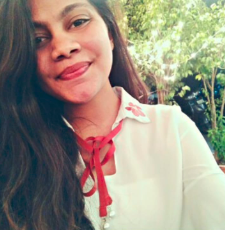 Hoarder. Overthinker. Dreamer. Mostly Writer. Lover of little things and coffee. Always wants to have the last word and wants to be chosen first. Might find her dancing or speaking to herself on the driveway.