Summer vacation doesn't have to be all staying at home and watching TV. Get your kids to do something fun. Look for some of the enjoyable and fun summer activities for kids that can keep them entertained. It could be an indoor activity or something very outdoorsy and close to nature. Kids tend to be frivolous and easily adaptive, while they have the time to stay home, help them be productive yet also keep them entertained. From fun beach games to creative craft classes, share some fun activities with your babies to make their summer vacation a memorable one.
Also, just giving you heads up; there will be some interesting outdoorsy activities for your kids suggested here but if it's unsafe to try and practice during the times of COVID-19 then you should and must avoid doing it! Don't do anything unless you're absolutely sure about your safety!
Here Is A List Of Some Easy & Entertaining Summer Activities For Kids:
1. Picnic In The Park
Spend some quality time with your kids. Picnics are a fun way to bond with family and enjoy the summer break. Get all the yummy dishes, fruits and desserts; take your picnic baskets to the parks near you and enjoy a wonderful time with your family. Sing songs, eat the sandwiches and play board games on your picnic blanket. Make it a happy-peppy and memorable time. It will be a nice summer memory for your kids and you'll go back home with wide smiles.
2. Make Yummy Ice Cream
Summers equals to a lot of desserts and ice creams. Instead of eating it right away, get your kids to join in the baking and making process. They'll enjoy getting their hands into making something that they have always devoured so much. There are many simple ice cream recipes available on the internet that are kid-friendly, find the ones that are best suited and get your little master chefs ready!
Also Read: 10 Best Online Cooking Classes In 2020 For You
3. Camp In The Backyard
What is a summer vacation without backyard camping? Get your kids to indulge in some absolutely exciting things that they can do while camping in the backyard. Backyard games, making s' mores, or just telling all those scary ghost stories; this surely will be something adventurous and exciting. At this point when it's best to maintain social distance, we wouldn't advise you to invite other kids to the backyard camp. But otherwise, you definitely can invite kids from your hood or the friends of your babies to elevate the fun.

4. DIY Giant Pool Bubbles
DIY's are the most popular thing that always make it to the list of summer activities for kids. Be it all crafty or a thing of science, what makes it the most fun is that you do it all by yourself. Get your kids to do some experimenting in the backyard. Bring the detergents, starch, baking powder, and water! Get your baby's hands dirty and help them make this giant bubbles that will only fascinate them.
5. Outdoor Movie Experience
Watching a movie is not something fancy or new. We do that a lot of time but what makes it unique and enjoyable is doing it outdoors. Get the popcorn, fairy lights and blankets; watch your kid's favorite movie. Catch their sparkling eyes while they watch the movie with absolute joy and fascination. It's one of the sweetest summer activities for kids, because you together watch something that your kid loves. Also, extra points for making it fancy with the decor efforts.
Also Read: Fun Activities For Kids To Keep It Exciting At Home

6. Paint Things – Do It Outdoorsy
Colors and kids have some lovely connections. Most of the kids enjoy some artistic stuff, be it drawing an object or spilling some colors. The kids do have their art classes in school and all but you can make the idea of painting fun by bringing it outdoors. It could be anything; from painting stones, bubble wrap paints to freestyle feet painting for that matter. Bring them canvas, sheets, stones, bubble wraps, or anything that they can possibly use to paint. At the end, just get them the paints and let the creativity of your kid's flow.
Summer camps are an interesting place for kids to learn, enjoy, and meet new people. Every year a lot of kids enroll for summer camps but this year things are a bit different. There are no mass gatherings happening but so what, your kids can still have fun and grow. You can look for some of the best online summer camps that are filled with adventurous, artistic, and learning experience. Get your kids to meet people virtually and give them one enjoyable experience at home.

8. Fun Beach Activities For Kids
If your country has got some gorgeous beaches then you've to pay a visit in the summers. One of the exciting summer activities for kids will definitely include beaches in it. From making sand castles to a beach style tug of war, there are tons of activities that will keep your babies entertained. It will be one wonderful family getaway and also a well spent time with your kiddos.
Are you a craft-lover and want your little munchkin to learn craft with papers? Look out for some of the best craft classes for your kids. Get them involved in all the paper crafts and decorate your home with their masterpieces. Origami, Paper Frames, Paper Lanterns, or anything that they desire to create out of the papers.

10. Plan A Backyard Obstacle Course
Bring all the rims of old tires, tubes, ropes and everything to make it a fun play. Create one obstacle course and bring the adventure theme park at home. Have fun & save all the memories in your photos while your kids work their way to finish the obstacle course without tripping once. You can have small prizes for the one who finishes the obstacle first.
11. Go Fishing With Your Kids
Anything that is outdoorsy or close to nature should always be a 'YES'. Take your kids to fishing, it is advisable to take your kids to fishing once they're six. Teach them how to be an angler and make their fishing experience a fun one. Once they get the hang of it they will really enjoy doing it.
12. DIY Hammock
Summer holidays need to have picnics in the list and picnics include these nice swaying hammocks. Also, not just picnics but summers in general give this vibe of just lazing around and chilling, and what better way then relaxing on hammocks which is made by you and your kids. With ropes and wonderful beachy towels, make lightweight hammocks and get your kids to chill on it.

13. Glow In The Dark Playdough
Adults or kids, let's admit that anything that is glow-in-the-dark makes us fascinated. Sit with your kid, bring all the ingredients from your home and make a glow in the dark playdough and make glowy shiny objects. And when the hour is dark turn off all the lights and see how the little pieces shine in the dark.
Check Out: Directions to make glow in the dark playdough
14. DIY Bird Feeder
One of the educating and fun summer activities for kids is making bird feeders which they make it all by themselves. Making a bird feeder and educating the kids about the native birds is sort of a fun way to make your child learn. There are varied ways and types of bird feeders that you can make with your kids. There are cheerio bird feeders, fruit and grain bird feeders, bread bird feeders and so many more.
15. Get Your Babies Cooking
Cooking is not just supposed to be done by adults. It can be kid-friendly and you can hang with your babies in the kitchen. It will be a wholesome experience when you make something together with your kids. Look for some of the kid-friendly recipes or kid-friendly cooking classes online and get your lovelies to try it. Some no-bake desserts, cookies, or watermelon and berry fruit salad; there are some very interesting recipes that can be made with kids.
These were some of the amazing suggestions if you were looking for summer activities for kids. Try out a few with your babies and have one unforgettable experience with them while they enjoy their summer vacation.
Explore Online Activities For Kids
Check Out Kid-friendly Events Near You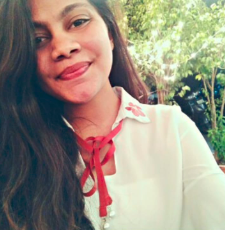 Hoarder. Overthinker. Dreamer. Mostly Writer. Lover of little things and coffee. Always wants to have the last word and wants to be chosen first. Might find her dancing or speaking to herself on the driveway.