Look, we know that you find it very annoying when articles on the internet tell you that you're doing everything wrong! Tying your shoelace? You're doing it wrong. Planning something special on Valentine's Day? You're probably doing that wrong too!
But…we don't wanna sound hypocritical here but if you're doing any of the above..you're probably doing it wrong!
So, stick with us, 'cause you're about to have the best Valentine's Day ever!
No Valentine's Day can go by without couples going out for a romantic dinner. They either head out to someplace that is close to their hearts or bookmark places they've never been to before.
Well, this time we've got a sweet treat for Y'all! We have compiled lists of some of the most romantic restaurants, couple events, loved up hotels; along with a special section for the peeps who're single!
Let's begin!
Romantic Restaurants
Andrew Edmunds, SOHO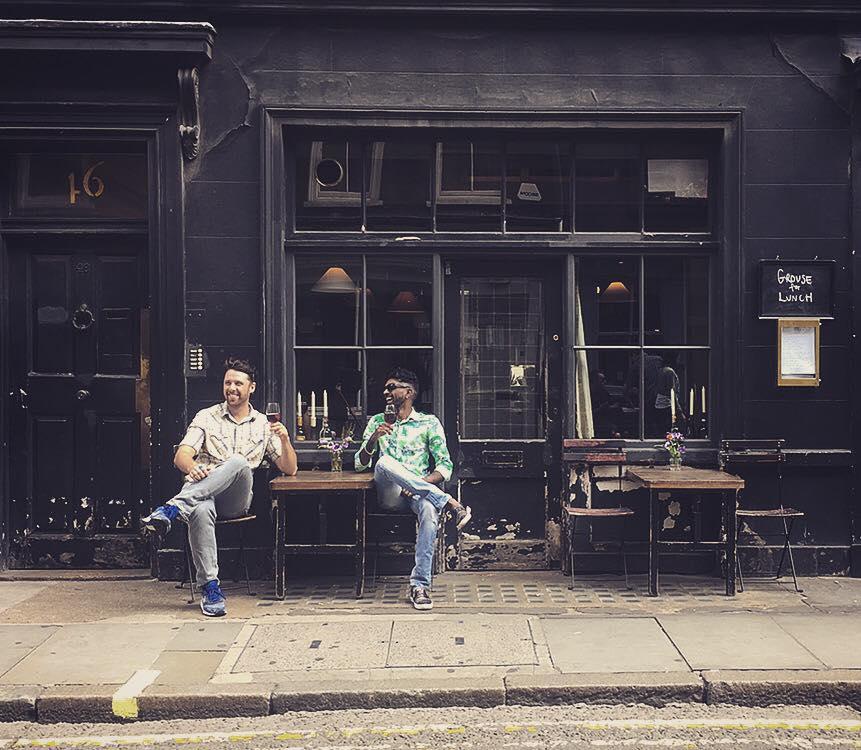 If you're looking for a quintessential British offering that's reliable, casual, and has that small family owned atmosphere, Andrew Edmunds is the way to go! Edmunds opened its doors the public in 1986 and since then it has created an atmosphere that reminiscent of a Soho institution with a menu that changes (and is handwritten) daily.
This Valentine's Day you'll find their menu full of seasonal classics from simple sirloin roasts to game meat like venison! In fact, you can give their classic puddings like trifles, tarts, crumbles and sticky toffee pudding a try.
Additionally, they also have a good range of wine, port, and sweet wines and with a casual candlelit and cozy atmosphere.
Balthazar, Covent Garden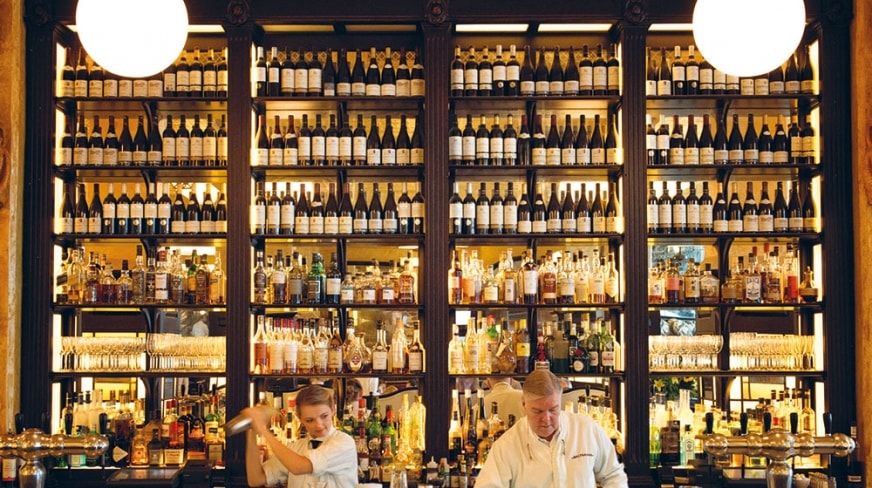 In early 2013, Keith McNally opened Balthazar – an import from Manhattan – in London & the response was phenomenal! What is widely considered to be a Manhattan interpretation of a French brasserie, Balthazar is one of the places that instantly puts a smile on your face. And as if their romantic vibes weren't good enough; their food is absolutely cracking!
Chef Robert Reid, at Balthazar, dishes out a nostalgic transatlantic menu. The signature dishes from his degustation menu are the onion soup and the duck shepherd's pie – both offering truckloads of powerful flavors that we can't seem to wrap our 'mind blown' heads around.
Basically, at Balthazar, you can experience chic dine-in atmosphere coupled with a sense of joy every time the kitchen door opens and the sweet, sultry smell of the food whiffs out!
Berners Tavern, Fitzrovia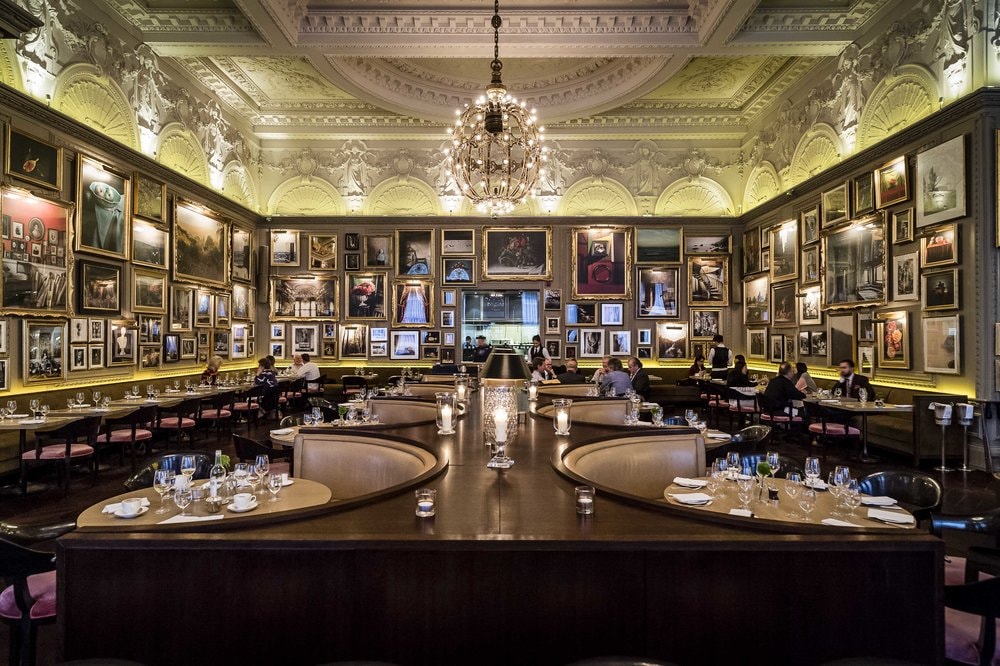 Possibly the grandest and glamorous of Jason Atherton's restaurants, Berners Tavern has the Midas touch. And while its huge lobby bar looks absolutely stunning; it's the vast baroque-style dining room, its ornate plasterwork ceiling, and portrait-lined walls that – quite frankly – seem to be from another planet altogether! Prices here are high, but the lights are low, and lovers can expect luscious indulgence!!
You should DEFO try their tender pork belly laid across a bed of sauce made with sharp capers, golden raisins, and apple coleslaw to cut through the fat. The flavors of this and a pan-braised halibut (cooked to perfection) with a little saucepan of savory squid ink risotto are brilliantly intoxicating!
Clos Maggiore, Covent Garden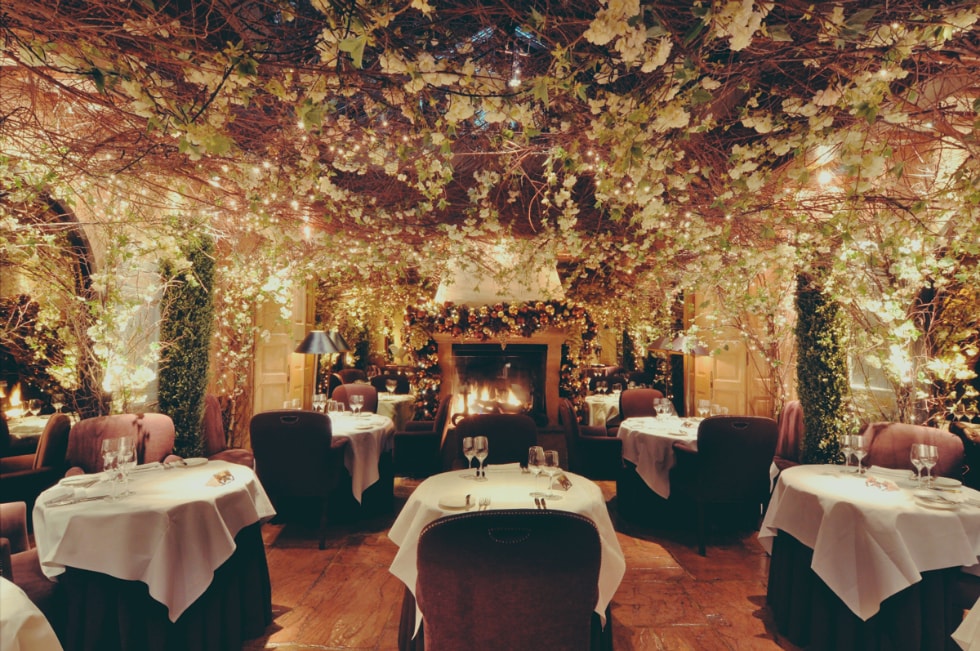 There's a rarity of perfect places to head out to on Valentine's Day. Perhaps such a thing does not exist but Clos Maggiore is surely a class apart from its competitors, simply unputdownable!
Clos Maggiore is often billed the most romantic restaurant in London and truly, it doesn't get more splendidly over-the-top than this. Couples can pick either the wood-paneled restaurant or the atmospheric conservatory. Our personal favorite, though, is the atmospheric conservatory that stays bedecked in a veritable forest of fake white blossoms.
Fairy lights, candles, and a fireplace add to the soft but romantic vibe of the place. Moreover, you should definitely give their cavernous bowl of gazpacho topped with crunchy croûtons and diced cucumber a chance! It'll surely blow your socks off (in a good way) with its unashamedly pungent garlicky kick.
Claude's Kitchen, Parsons Green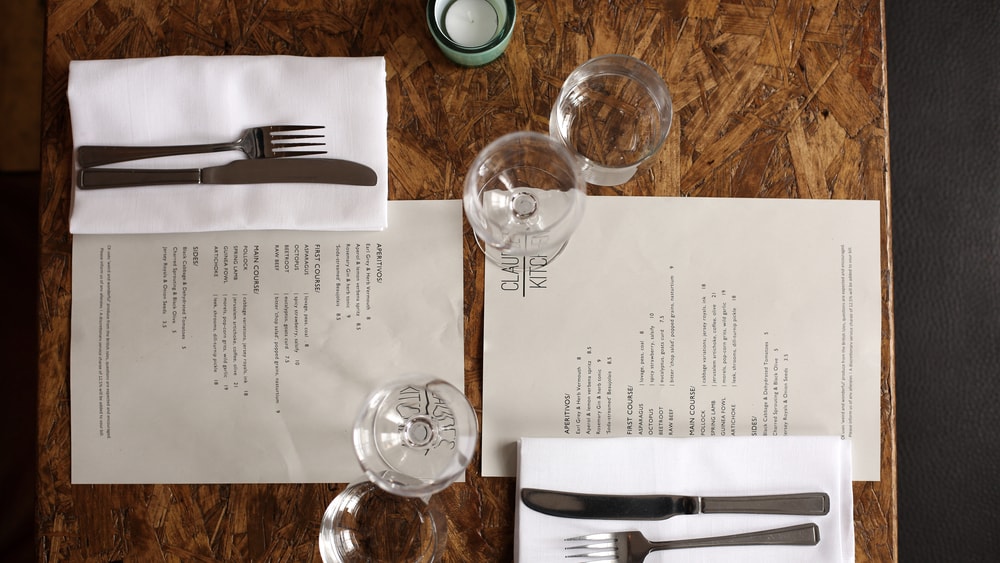 The vibe at Claude's Kitchen is charmingly casual. Adorned with beautifully cut Victorian ceilings strung with bright lights, warmed by the fireplace filled and champagne-themed posters make this place something to behold. But let's not forget about the food! It is a sincere and flavorful rendition of all the things that make you weak at the knees!
See even before you get to eating, it's always a good habit to fill up on your romance appetite!
So, let's dig into some creative things to do together on Valentine's Day.
Creative Things To Do In London On Valentine's Day
Romeo+Juliet – Pop Up Cinema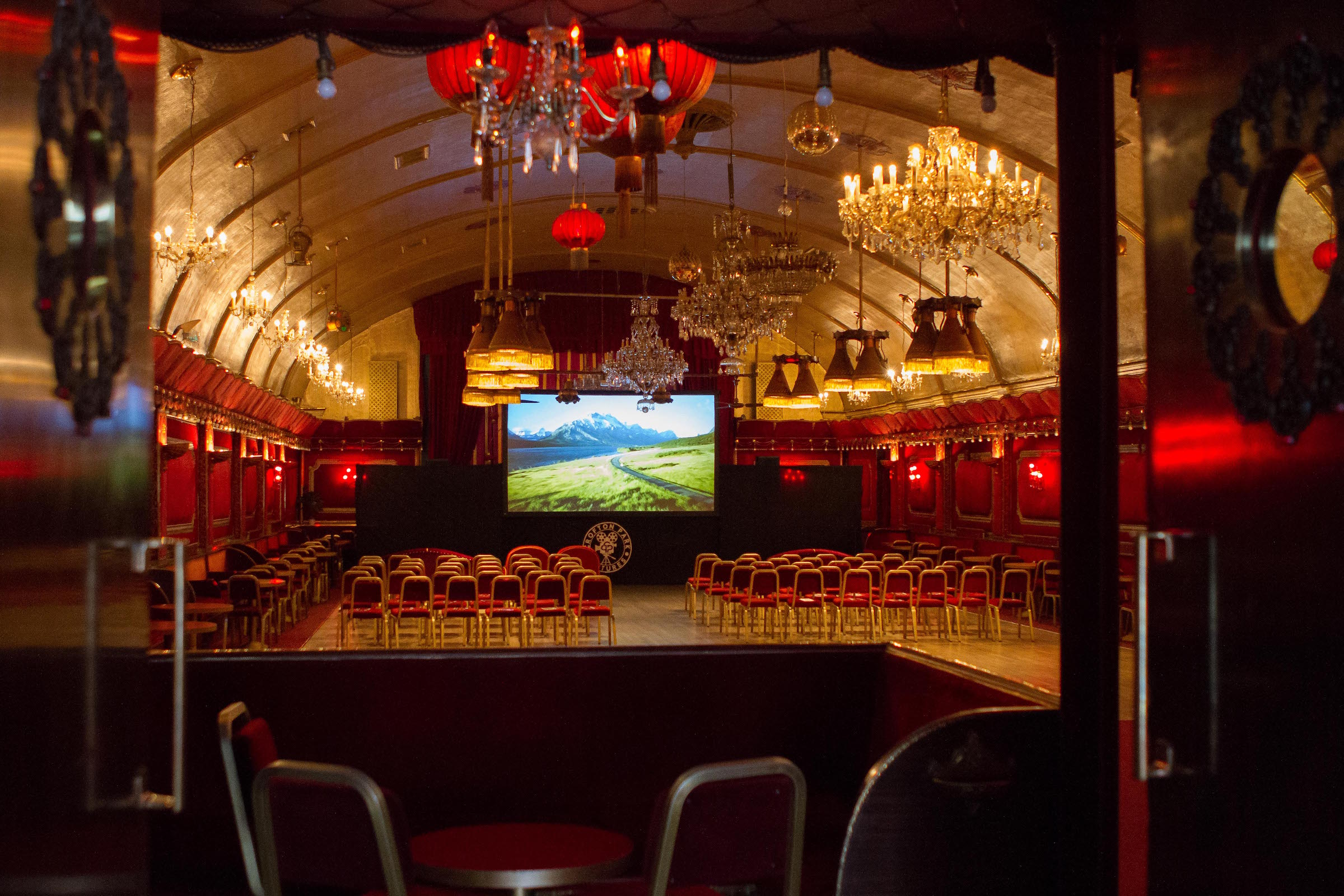 There's literally nothing better than checking out, what could be the most romantic story in the history, with your bae! In fact, it won't be the only rom-com classics that you'll get to catch here. And since it'll continue till 11, our list of romantic hotels will help ya!
Valentine's Special with Belsazar Rose Vermouth, Fitzrovia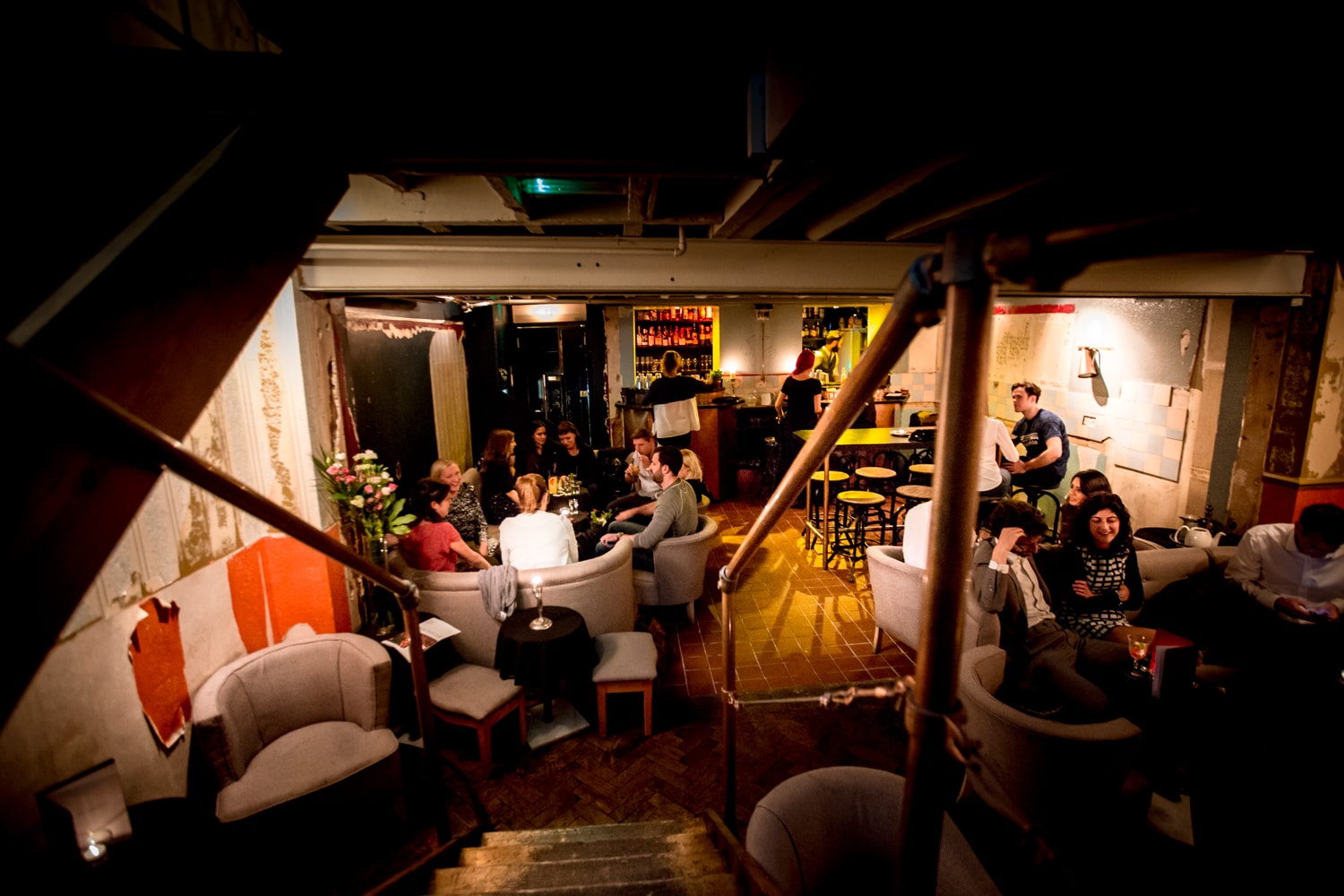 Sometimes it just happens that underrated things tend to bring us together! So, we're gonna have to ask you to trust us on this, and head for this drinks tasting together. Chances are that you'll become a mixing expert!
Life Drawing at The Exhibit, Balham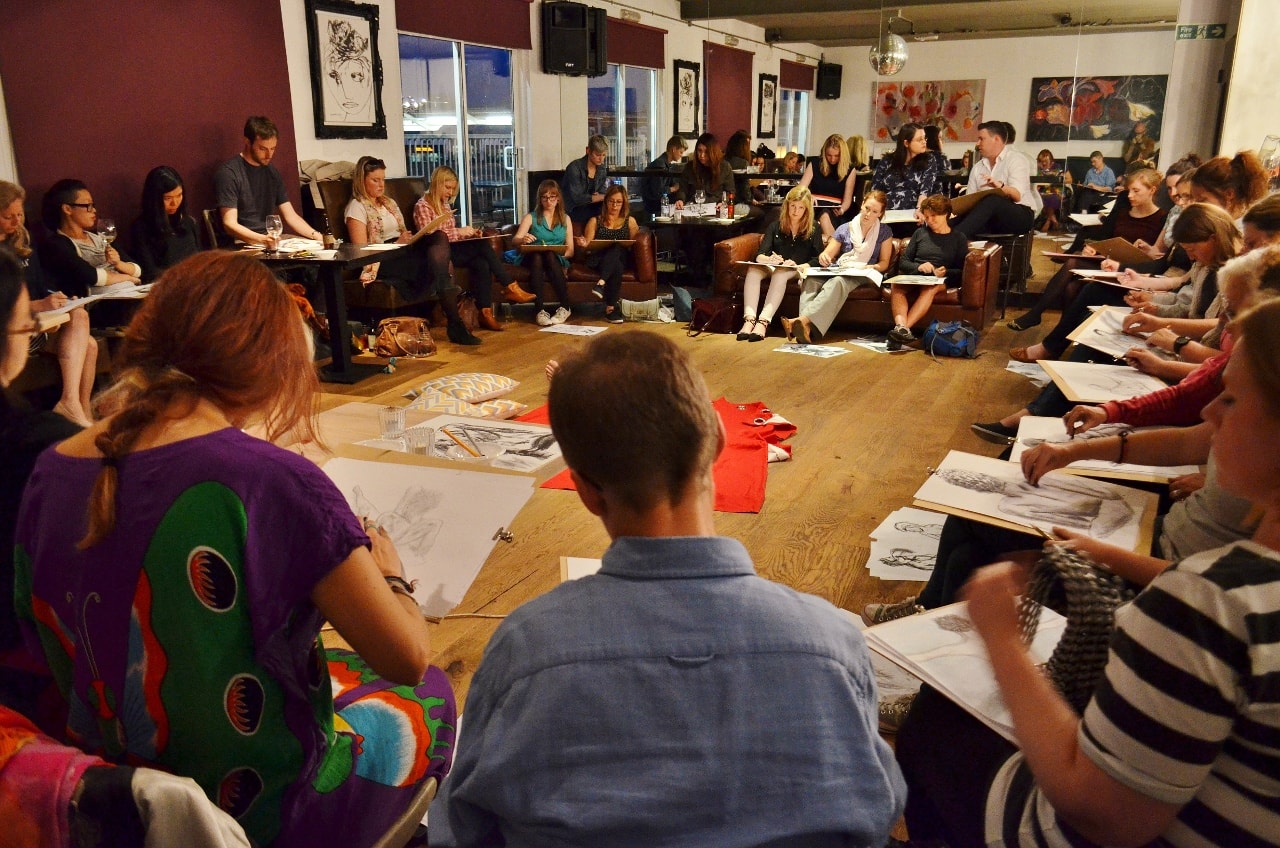 Nothing's more fun than going back to the time when you'd draw a multicolored elephant. Does everyone remember that? Well, wouldn't it be fun to do exactly that! And that too with your loved up significant other?
London Dungeon Lates With Cocktail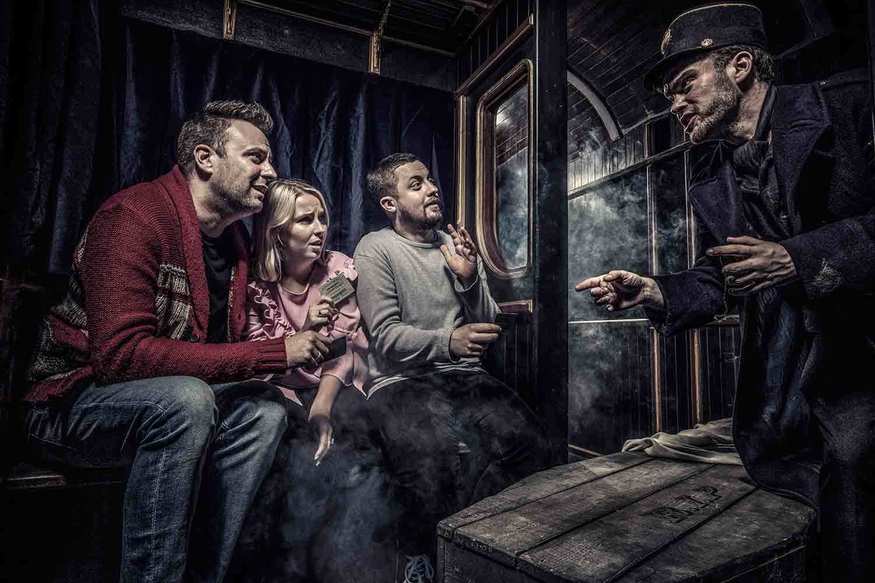 While everyone thinks that doing quirky things is fun and romantic, we're sure this never popped in your mind! Well, here's what you can do here – get your wits scared the bee-Jesus out of you with tippling cocktails in your hand. Basically, it's redefining the fun in underrated things!
House of Burlesque: L'amour, Shoreditch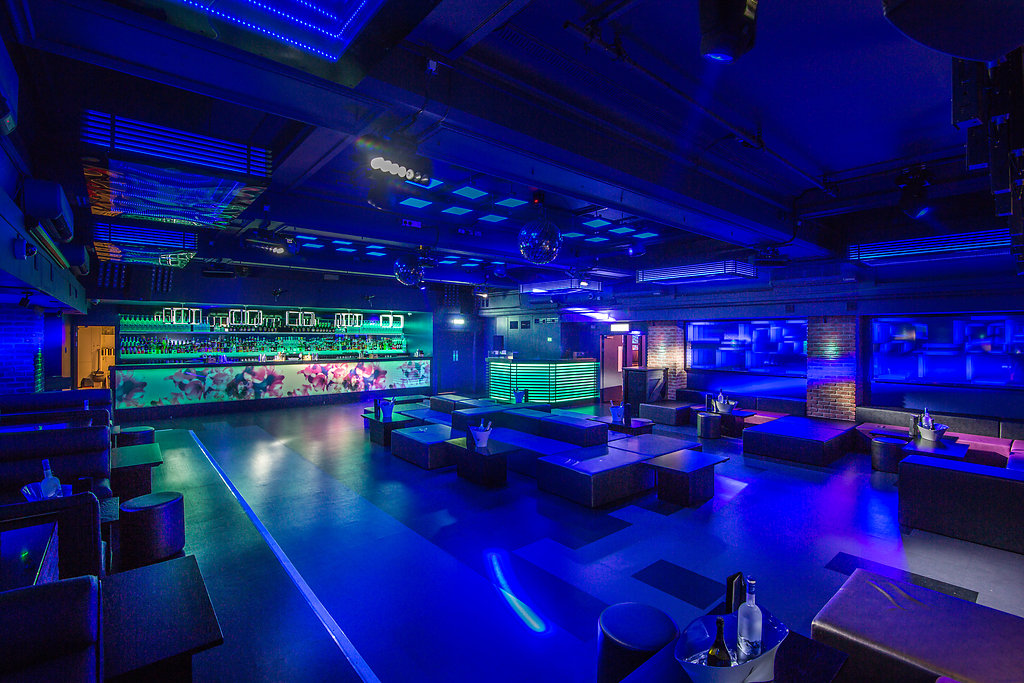 Love a few exotic things on Valentine's Day? Check out the one and only House of Burlesque. Its heart racing showcase, fun & raunchy celebration of love: what's more fun than that?
No Valentine's Day can ever be over without a night stay at a hotel! Oh yes, the best hotels in London are truly magnificent and amazingly intimate.
Hotels In London For A Intimate Valentine's Day
Hoxton Holborn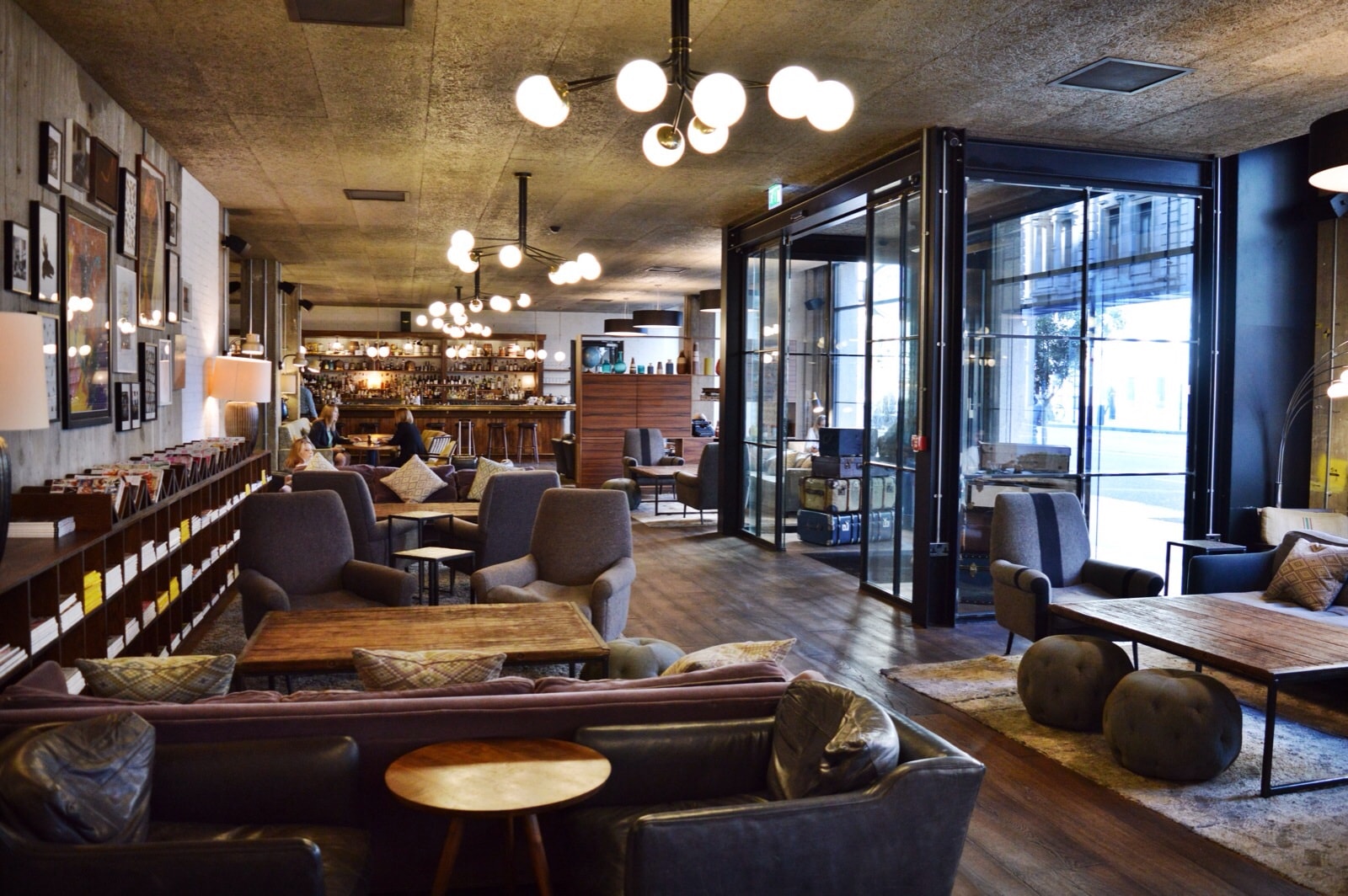 The romance between two calls for an intimate environment might seem unassuming, at first, but when it comes at an economical rate and the whole shebang, WOAH! In fact, here you can also have a day stay session – just in case your plans start a bit early, you know!
Rafayel Hotel & Spa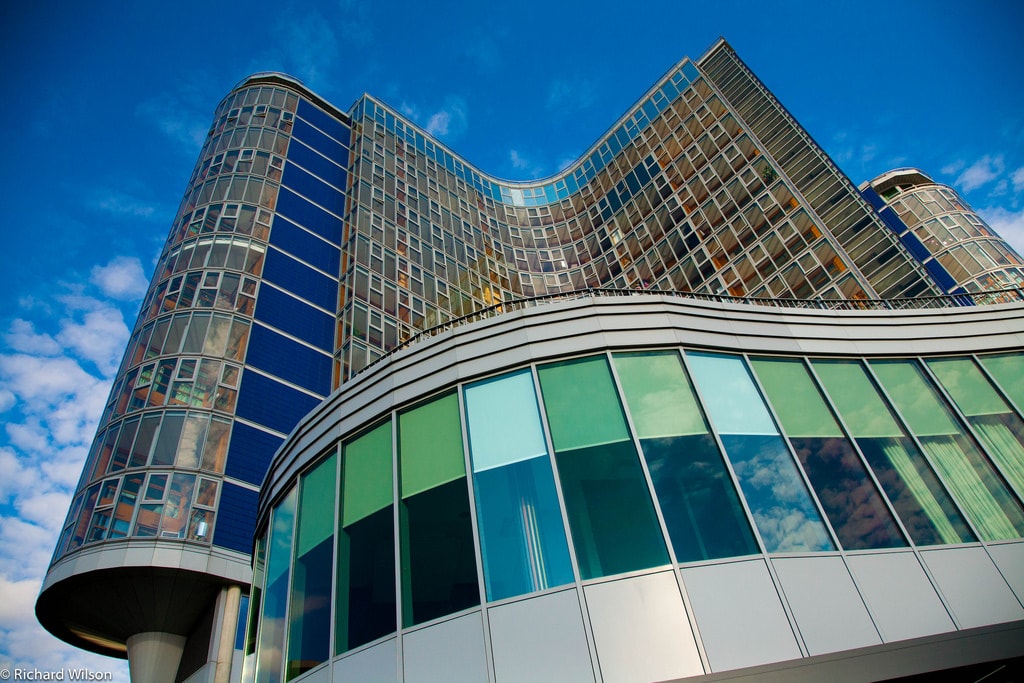 The Rafayel has a 550-square-foot reason to stay at the Emperor Suite. The massive room offers a gloriously romantic view of the Thames. In fact, you can take a look at it through a floor-to-ceiling window along with a Jacuzzi bathtub that is surrounded by mirrors.
W London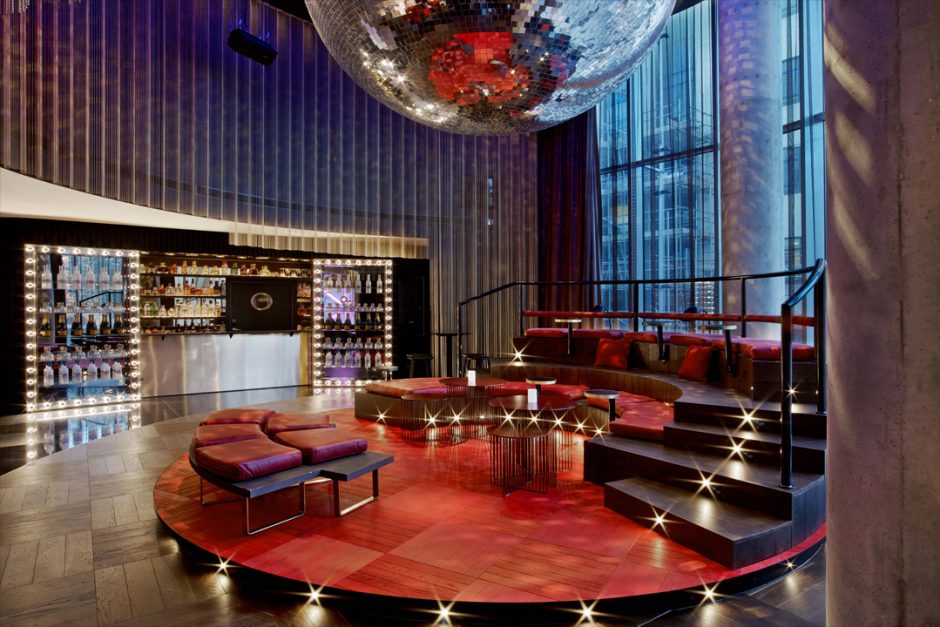 All the rooms at the W are charmingly beautiful. Everything that you see; from the decor to lighting & the undeniably hip cocktail bar is a overlooks the Leicester Square. There's nowhere better to stay if you're looking to impress someone.
Sanctum Soho Hotel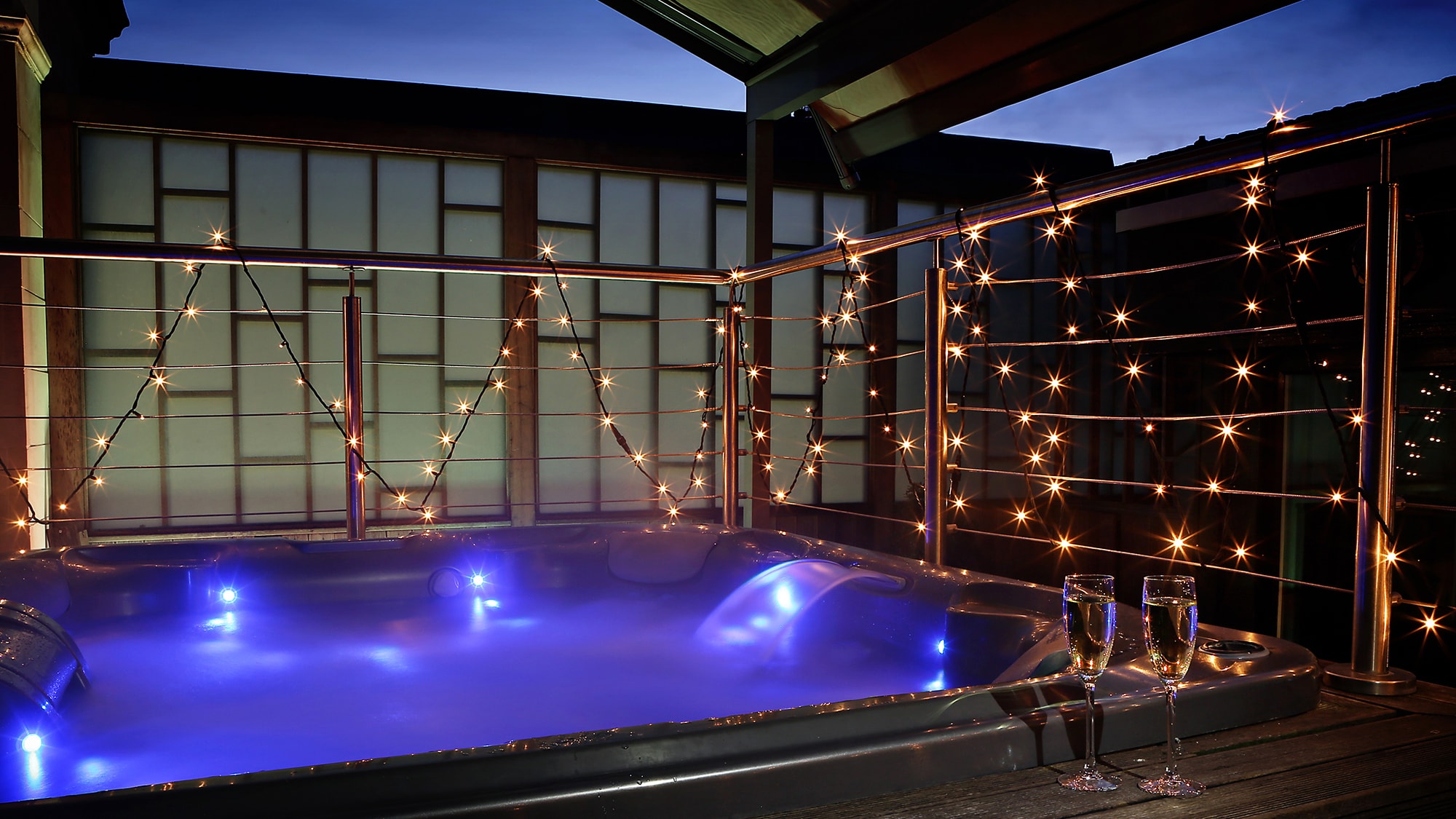 Book in at Sanctum's Junior Suite for a bit of slinky disco dance. The place has mirrors just everywhere, so you can admire yourself and click selfies from many angles Serious fun is the name of the game here. Elsewhere, there's a rooftop bar and another room (Junior Deluxe) with a big round bed.
The Marylebone Hotel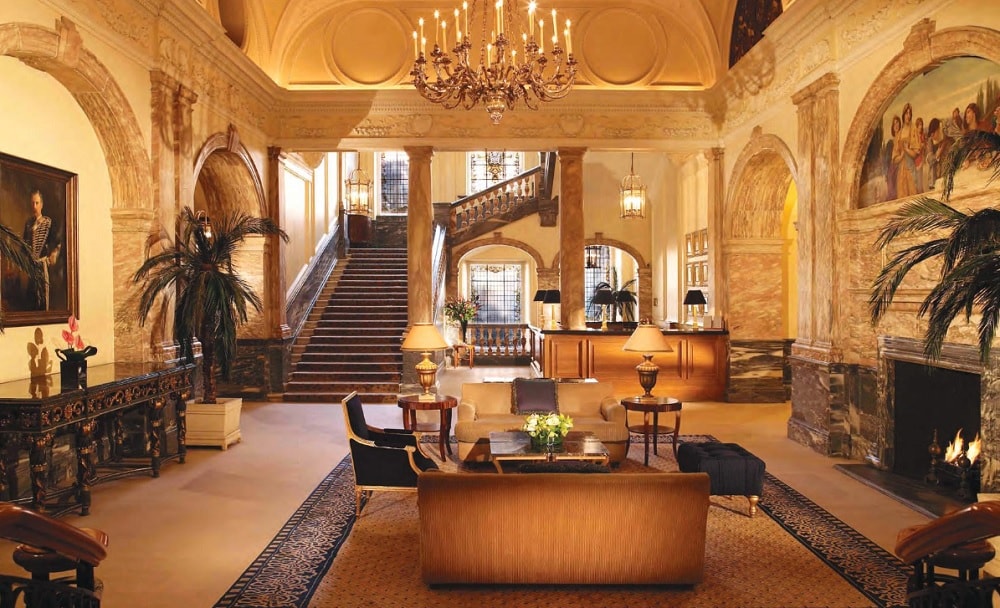 Remember getting cozy in front of the fireplace and how romantic it can get? Hotels, however, don't usually offer this! Enter The Marylebone which has private fireplaces in its Terrace Suites. As the name suggests, these also come with wood-paneled terraces offering unparalleled views across the city.
*cough* Singles listen up! *cough* Stop wondering why people won't date ya, forget about that high school sweetheart who broke your heart and scream "I am single" with as much confidence as you can! Why? 'Cause we got your V-day plans sorted with this collection of 4 singles' night parties that will ensure every glass is filled to brim, every dance floor is packed and no one resigns their night to the sofa!
Single's Parties In London On Valentine's Day
Silent Sound Boat Party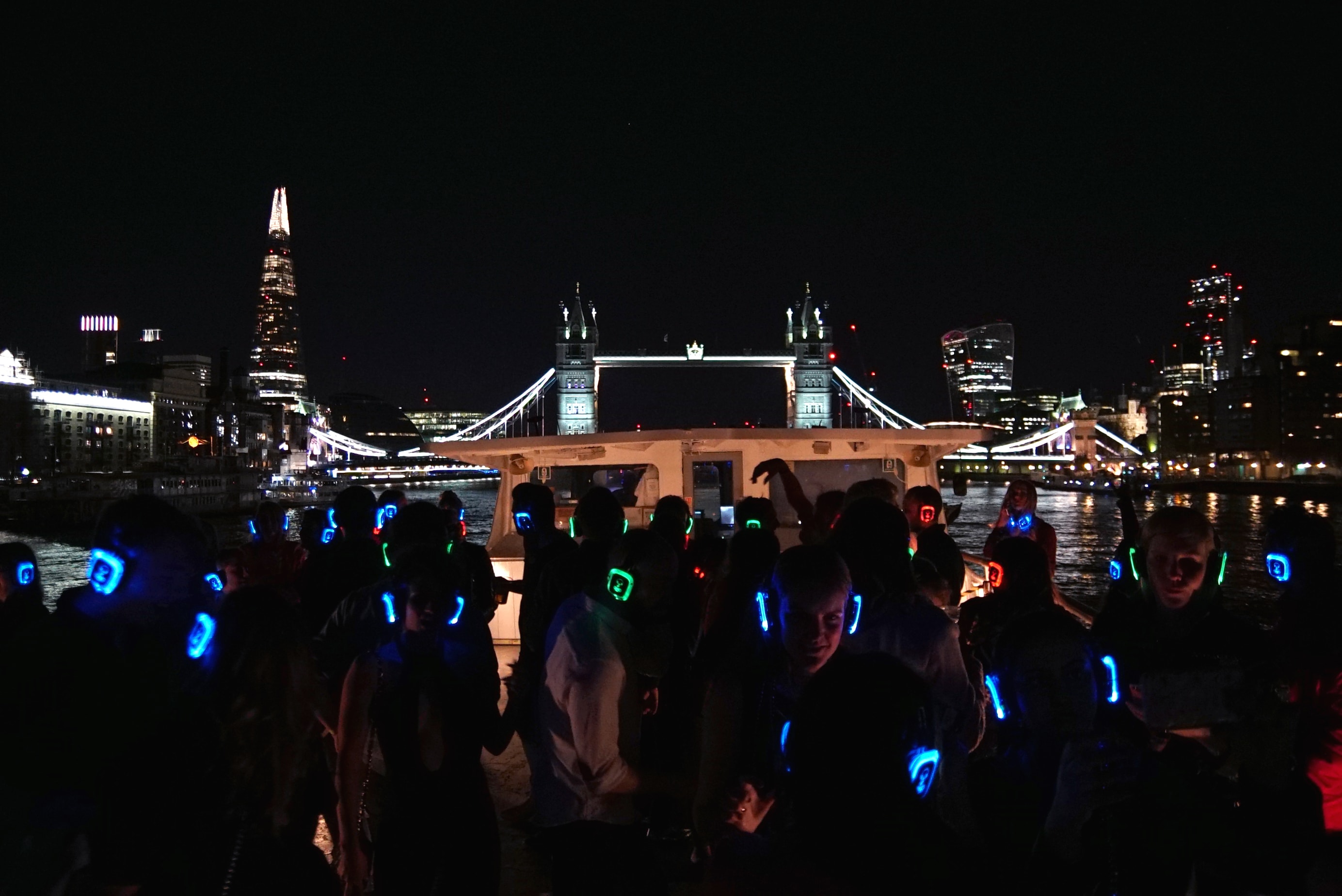 Get away from the mushy mood of the Valentine's Day couples at Silent Sounds, where you can avoid kissing couples by looking at iconic London sights on the Thames. All while partying hard to several different channels of amazing music.
Rande HQ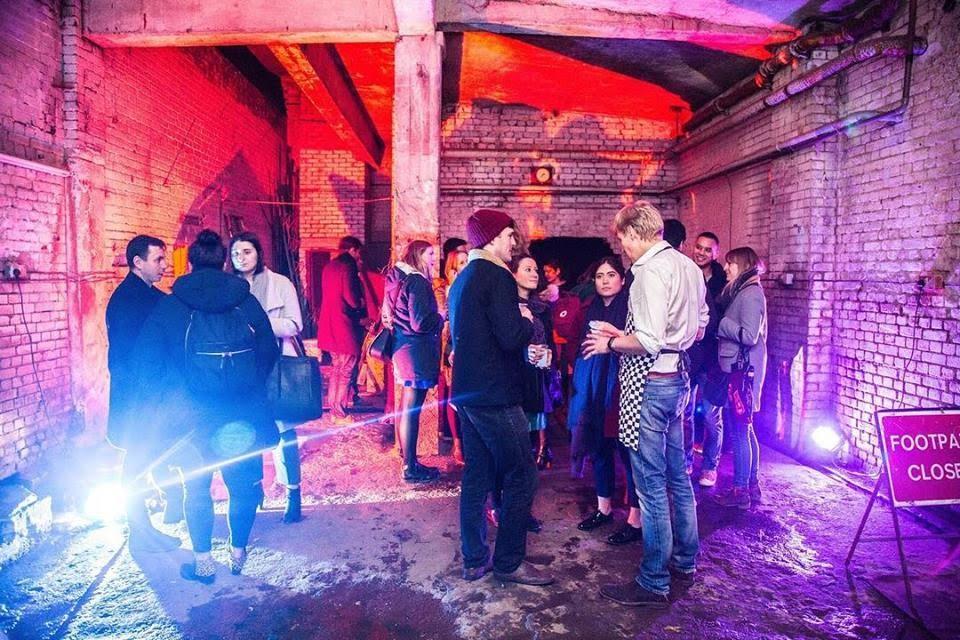 This is probably the realest of all places in London for singles! Rande HQ will be hosting a Revolt Against Tinder night that is specifically meant for singles. Basically, their motto for the night will be 'Let's do like our parents and grandparents and meet…'
Soho Zebrano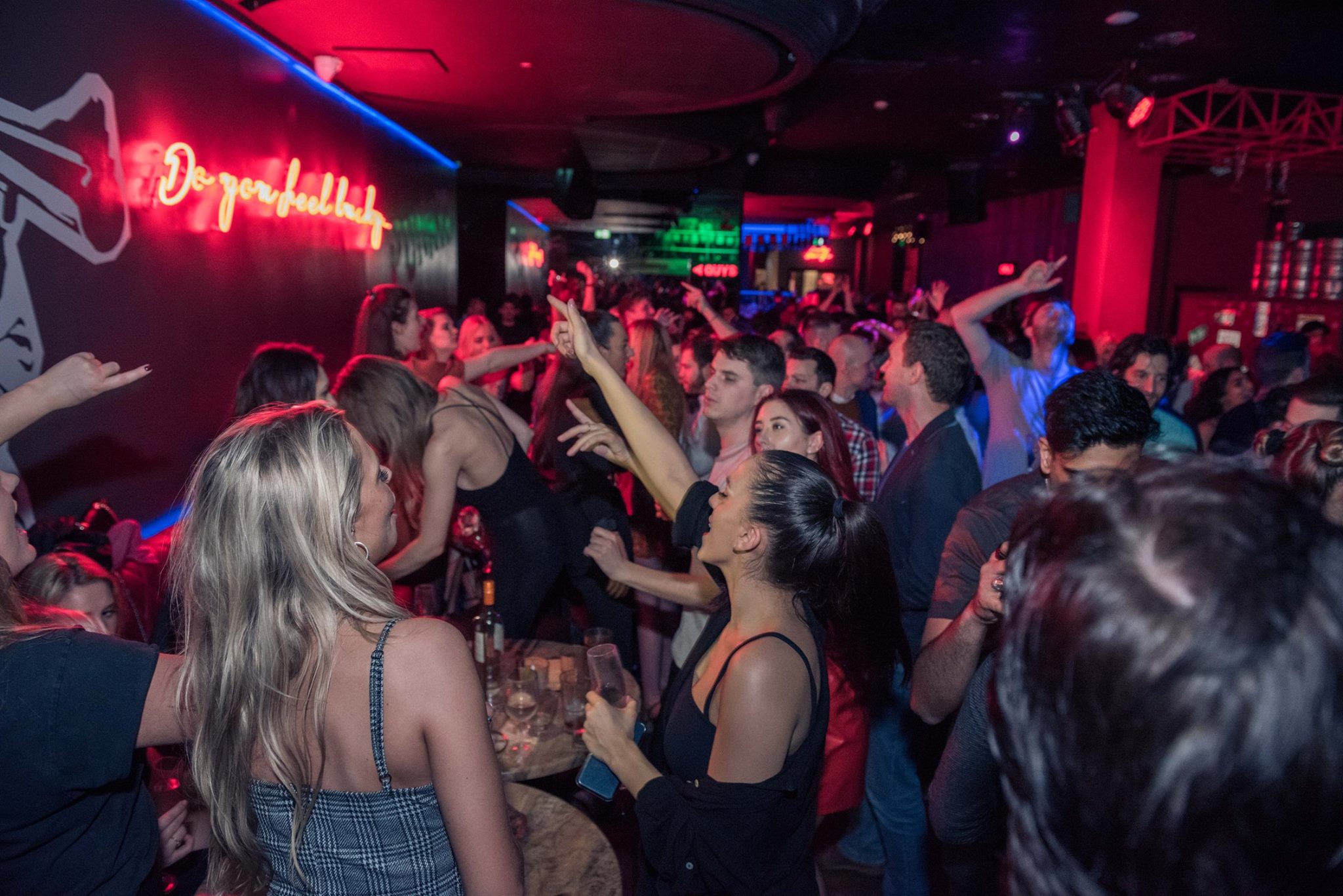 The party bar is throwing an Anti-valentine's day bash for all the singles in the city! In fact, Zebrano is also offering a prize of 250 pounds to people who might get a little welly this 14th!.
In addition, Zebrano is also putting on a raucous lip-syncing competition – churning out the best R&B – long with bottomless pizzas and unlimited prosecco!
Rascals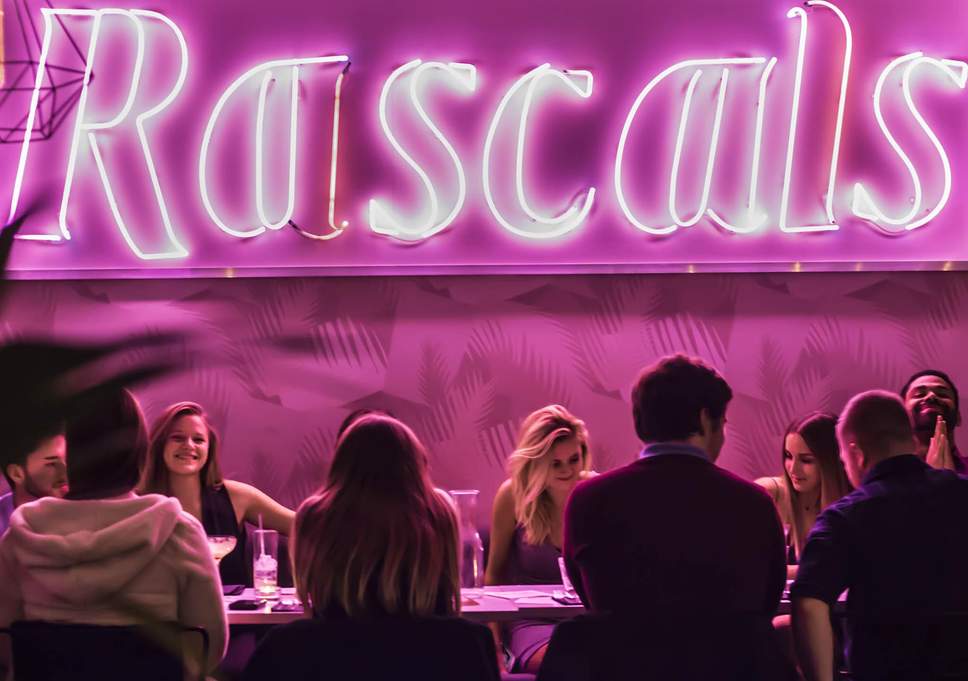 It's all about the pink drinks this Valentine's Day at Rascals! In fact, you can head down here for a quirky bingo competition with the gang. But be ready, Rascals is also offering comedy, pizzas and audience singalongs!
Fun, innit?
So, now that you know exactly where you were going, don't you think it's time to whip out the phone, book the tables (regardless of whether you're single or with a partner) and enjoy a day that is truly dedicated to love!
Check Out Valentine's Day Events In London

Anshika Sehgal is a travelling enthusiast and an avid lover of books and American TV shows.