The technical definition of Public Relations is "a strategic communication process that builds mutually beneficial relationships between organizations and their public". Public relations can also be defined as the practice of managing communication between an organization and its target audience.
Wow, that is just a whole lot of jargon, in essence – P.R is percolating knowledge of your event through all possible media channels to achieve crystal clear communication with your target audience.
Living in the 20th century technology has dramatically shifted how we think, act and communicate, use this to your advantage. Begin by picking an online community to share your message with. This does not mean flooding it with adverts, rather it means creating meaningful and attractive content. Your content should be aimed at generating curiosity and encouraging interaction and engagement. So how do you do this?
Communicate your "Why"
Take the time to establish the "why behind your company" and assimilate it into your culture. If your purpose goes beyond profit, you are more likely to appeal to the public. We recommend you take the time to write the stories you want tell.
Be brutally honest! What do you want people to feel when they read or hear about your brand? Sit down and write the story will help identify gaps and your weaknesses. How will the brand make the life of your customers and partners better? What is the mission everyone will make possible? What is the brand/company's vision?
The 3 main channels
TRADITIONAL – You still need to build and maintain relationships with the key press influencers in your industry. Whether it is The New York Times, Boston Herald or The Times of India, seek their help in telling your stories and reporting the news to their readers.

A mass press release, for that matter, is not likely going to gain you a coveted feature in your national newspaper or a slot on the local morning show. If you want to land earned editorial with traditional press, offer the outlet you are targeting an exclusive angle. Your brand has many layers. Find the right outlets to tell each aspect of your brand story to.

SYNDICATED – Every day thousands of brands syndicate as the world of 24/7 online media requires fresh and interesting content. Syndication occurs when companies have relationships with online properties to produce tailored or specific content for their reader. The best way to do this is to understand what you have to offer that a media-entity would find valuable e.g. data, surveys and customer insights.

Consumers now have choice over what content they engage with and brands need to understand what drives them. From responsive video series to interactive social media campaigns, brands need to become clever and more customized than ever with their online content.

OWNED – The future of PR will be owned content. Ad buying has adjusted to the digital world. Tools like sponsored posts and native advertising, allow brands to create rich user-specific content that tells a relevant story rather than a repetitive promotion or sales pitch.

Assets you create that bring your story to life in a way that creates some type of emotional connection with your customers. Whether it is a blog post, a podcast or video content, this trend will continue as more companies look to have a direct conversation with their customers.
Influencer Collaboration
With the rise of self-publishing platforms and social-media networks, brands can collaborate with connected individuals whose published content carries great clout amongst niche audiences. No matter who your target market is, the best way to earn credibility is to have people of influence tell others why they appreciate your product or service.
Influencers are usually prided content creators who want to collaborate with impactful images on Instagram, well thought-out review on Twitter or a series of compelling videos on YouTube. When an influencer's content style, audience and aesthetic is well aligned and respected by a brand, content collaborations can become a very powerful PR and marketing tool for your company.
So to sum it up, Public Relations is building long-term win-win relationships with your consumers/clients, partners and influencers – If you end up paying for the coverage or content then it's just an advertisement! Follow our strategies to get free coverage and get back to us with your experiences, we'd love to hear from you!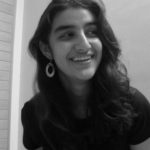 A self-taught lady who has a decade of experience in Film Making, Graphic Design, Content Creation & Digital Media Marketing.