All of us have come across a situation where we have been totally shattered when you felt there was no way out and wished the Earth to swallow you. But along with time made ourselves stronger and fought back against all the odds.
Premji is one such movie, where Premji is drowned in grief of his father's death, he has been secluded by the society and he is loner in an alien city where he realises that to eradicate evil he has to fight back, criticizing won't help. He stands up and fights against all odds.
Aarohi Patel plays the role of Pavan, a young innocent girl who is matured enough to back Premji during his lows of life. Aarohi is a young fresh face who has recently graduated with Bachelor in Commerce.
"Performance is something I crave for. It's my passion. Be it acting, dancing or anything.! I just love to perform..It makes me meet a new ME every time" says Aarohi Patel
 We had an interactive session with Aarohi Patel aka Pavan, sharing her journey about Premji the Movie
1. To begin with. Aarohi Patel, a name that came out of nowhere and now she is the talk of the town Tell us your story? How did you bag the opportunity to get into a feature Film?
There's no story actually.I would say I was lucky enough to have known Vijaygiri Goswami. He had a picture of Pavan in his mind innocent, raw, fresh! However, I was never a first choice. They had many options,but our director wasn't convinced. I came in at the last moment when our producer Twinkle Vijaygiri and our art director Ghanshyam Patel thought of me and finally I got to play the character of Pavan. Their trust that I would b able to pull off was so overwhelming.
2. Tell us something about the movie and why people should look forward to it, although many are eagerly waiting for another Gujarati hit after Kevi Rite Jaish and Bey Yaar.
Premji is about a village guy who constantly struggles to find his identity. He doesn't know if he is capable enough to fight against the wrong.But his soulmate Pavan, his mother Kunvar and his college buddies help him to fight and thus, a rise of a warrior takes place.
3. How was your experience working with Mehul aka Premji? How did the chemistry between you two work out?
I didn't know him before the shoot. But from the very first day of our shoot together, we started having a great time. We are alike  in several ways we playing pranks on the shoot. We are a big-time foodies. I still remember the first conversation between us was about food and since then, we completely hit it off. He is such a genuine and hard working person and at the same time, so fun to be with.I have learnt so much from him I am still learning from him.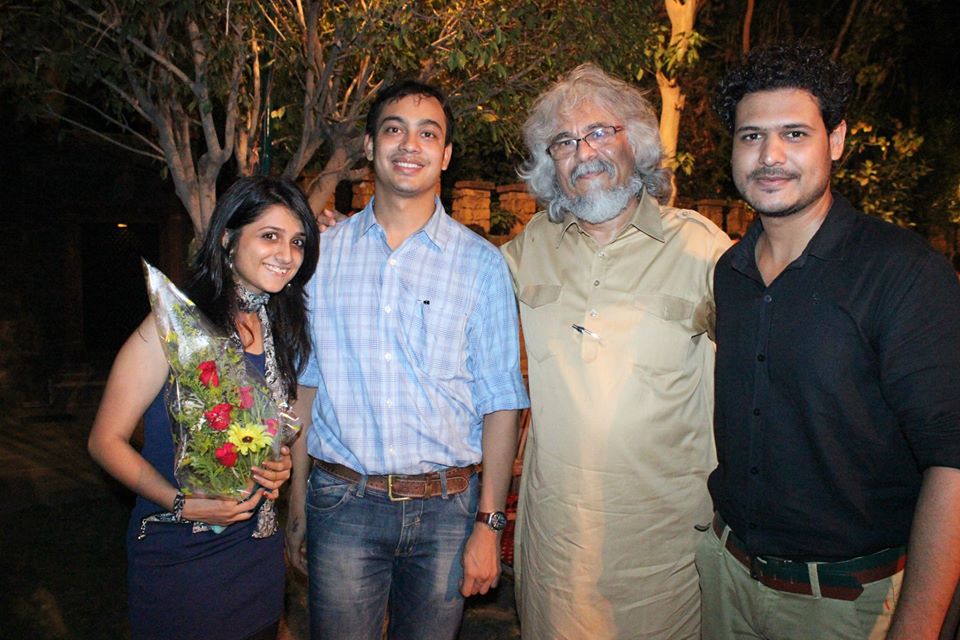 4 .Describe the role of Pavan.
Pavan is a very strong and bold character. She is Premji's pillar. She won't stand if anyone hurts him or mocks him. She is the one who knows the strengths of Premji. She believes in him and she always motivates him to fight against the wrong.
5. The music catches the attention. Bhargav and Kedar have done a splendid job. What are your views?
The music is just outstanding and it gives me goosebumps just by thinking how will it sound while plays in theatres. Kedar and Bhargav have given the classics to the Gujarati Cinema which will be heard everywhere for so many coming years.
6. Do you feel connected with 'Me to Suraj ne' song not as pavan but as Aarohi, and most importantly as a woman?
Yes! "Me to Suraj ne" is a song for  Pavan and strongly feel connected to it. Talking about connecting to it as a woman, I do connect to it. The song is about the celebration of life not only when one is in love but also when one is happy. I feel it when I am happy and when I feel showered with loved. I feel everything around me supporting me in my happiness be it the people or our mother nature..!
7. Speaking about women empowerment, did you face any challenges (or should we quote difficulties) for choosing acting as a career option?
No, it was never difficult because my parents, my grandparents, in fact, my whole family is in this field. So it was never a challenge for me. In fact, choosing acting as my career option was never in my plan before 7 months. It all happened as if it was God's plan to bring me here.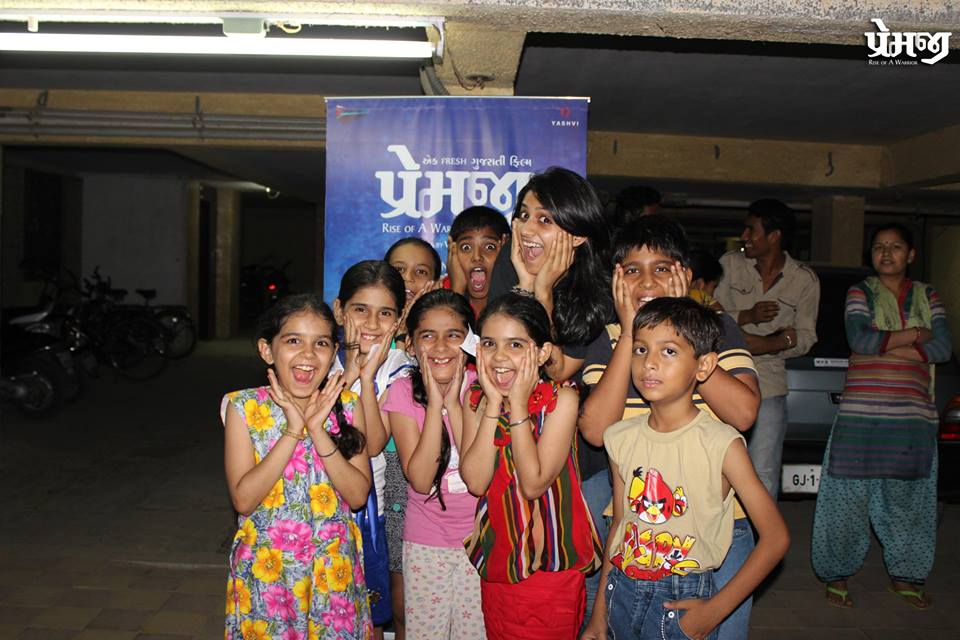 8. Share your experience working with team Premji especially the director Vijaygiri.
Vijaygiri is like a father and Guru to me. His trust on me was the prime  factor I was able to pull this off. The way he made me understand Pavan was the reason I was able to do what I have done in the movie. He is the man behind my being where I am today. A  Million thanks will be less for what he has done for me  And talking about the team Premji, they have treated me like a princess, they have given me so much love and have pampered me so much. I am proud to say that I am everyone's favourite in the team 😉
9. Some movies that have moved you
Queen, Forrest Gump, The King's speech, a beautiful mind, one flew over the cuckoo's nest…and many more.
10. Throughout the journey, from the ideation of your role to the completion, who do you feel more connected with from the sets of Premji?
I was already connected to Vijaygiri Goswami, Twinkle Vijaygiri and Ghanshyam Patel since the very beginning.But after that, if I have to name two people whom I feel connected to 'the most' then it has to be Mehul Solanki and Happy Bhavsar But again, there are so many people whom I've met due to this movie and have become such amazing friends. It will be unjustified wrong to just name one person. There's Maulik Nayak, Mayur Solanki, Gaurang Kabira, Surya  Namrata Pathak and so many other people who are such good friends of mine now.
11. A moment which you would like to share with us; from shooting of Premji's.
The best moment was when I have to slap Mehul Solanki and he couldn't do anything about it. It was so much fun to slap him again and again as the director wanted to shoot the shot from different angles.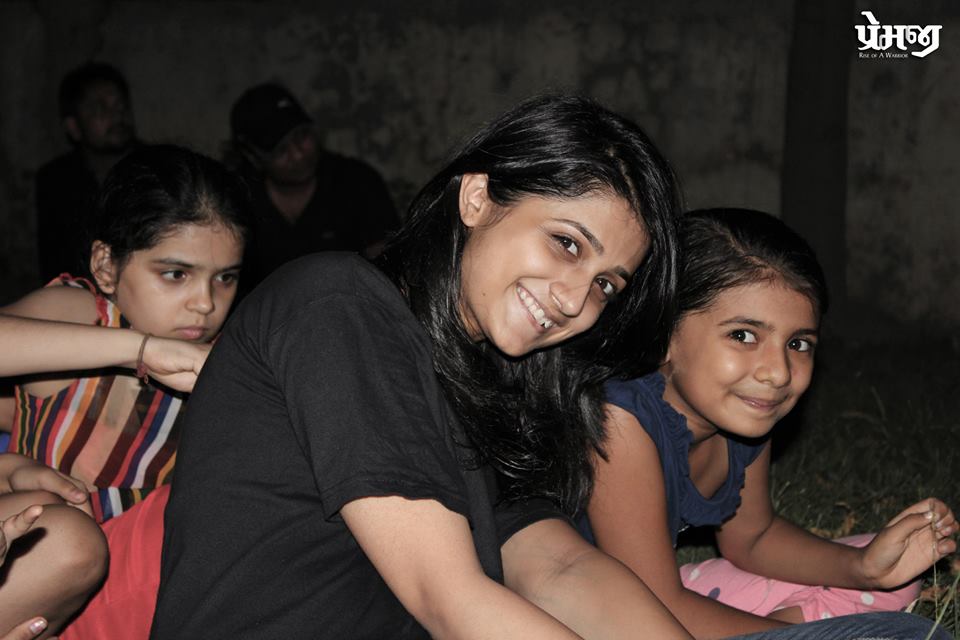 12. So going forward, would you be doing films or you would like to take a step ahead into showbiz or daily soaps?
Haha! I am just another youth who is clueless in life as to what to do now. I always run away from this question. Acting was never in my plan. Now let's see what God has in store for me next 😉
13. Any message to young generations or aspiring actors?
I am not capable yet to give messages to people of my age. But all I can say is do only what you believe in and what makes you happy. Cliché but true
Premji is fresh Gujarati Film coming in cinemas near you. Make sure you don't miss out this one. Give a break out of your busy schedule give that worrier in you a chance to encounter the warrior.
Quick Learner | Marketer | Sometimes A Writer | Business Development @allevents_India | Enthused about #startups | Music Lover