Organizing all the events takes planning and memorable events don't happen with ease. Whether it's a conference, trade fair, seminar, a customer appreciation day, an informal meeting, a recreational activity or a campaign, and whether you have a week to plan or three months to execute to plans- success of your event is inspired by the details.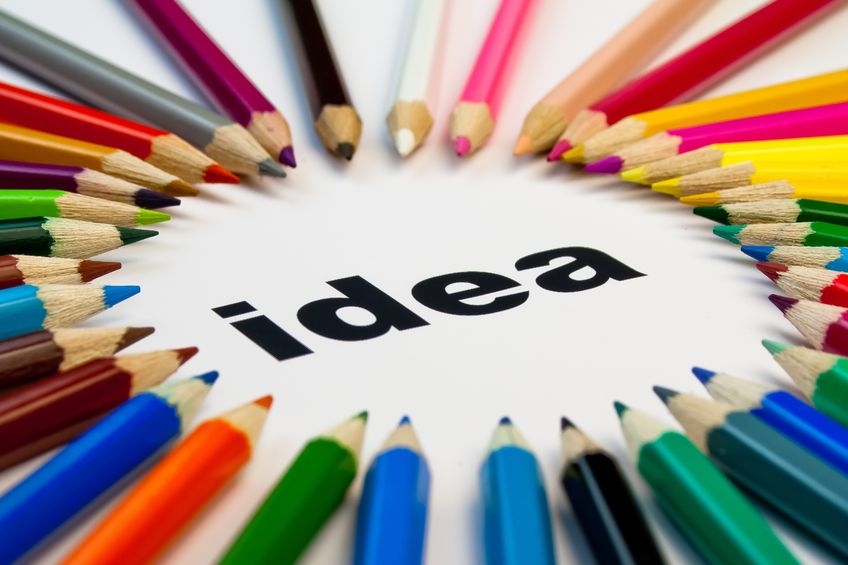 The beginning is the most important stage of planning an event. The first steps are well structured thought on why the event needs to be organized. Do you want to conduct an event to raise awareness and educational purposes? Are you fund raising? Are you planning a get-together by a recreational event? Are you looking for a business opportunity? The answers may range from one simple reason to various complex reasons. The number of goals doesn't matter. How realistic and concrete your event goals are?Have you created a list of pre-event, day of the event and post-event tasks and deadlines?
There are many creative possibilities on open-mindedness. Here, are few goals to achieve your event goals:
DEFINE YOUR OBJECTIVE :
Setting up an objective is a difficult task. The objective should be specific, measurable, attainable and realistic. The prime concern should be given to "whom do you want to participate?"
GET ORGANISED : There are different type of events and each one of them need efficient organization. Organizing gives structure and content to your event.
A.Build an organizing team: WORK AS A TEAM
B.Define agenda
C.Choose a perfect date: BRAINSTORM AS MUCH AS YOU CAN
D.Cover the costs
E.Focus on generation of income, if applicable
F.Find strategies to promote the event
G.Set your logistics
MAKING THE BUDGET FOR YOUR EVENT :
Budget should consider the money that would be spent (expenses) and the money that can be earned (revenue).Venue, Catering, promotion, physical facilities, subsiding participants, and other miscellaneous charges should be prioritized while making a budget for the event. After the budget is framed, a planned structured should be framed on cost-cutting.
NOW THAT YOU ARE ENLIGHTENED ABOUT THE COST INCURRED AND YOUR BUDGET LIMITATIONS :
Start signing the sponsors and initiate online promotions of the event to know if the event is creating a buzz or not.
PROMOTING YOUR EVENT :
What is absolutely needed for a successful event? Participants.Plan invitations, hand out leaflets, make posters, publicize the event through various media, and announce your event during other events. Choose the right title and spread the word.
FIND OUT NEW WAYS TO GET FUNDED :
Usually most events are funded by sponsorships and ticket sales but you can use crowd funding platforms to get the upper hand over your event. You can also set a goal of how many attendees you are looking at for your event and start running small campaigns for awareness about the events in a crowded area which is not paid as in the case of malls.Participation fee, even a minimal fee, is an important element for many events. For many people, only things that cost money have value. Paying a fee is making a commitment to the event and the cause. Selling products and merchandise also adds to the monetary returns.
LOOK FOR COVERING YOUR COSTS :
There are many ways to cover the costs and various combinations of In-kind contributors, donations, contributions, grants, efficient cost cutting, and technical assistance can be used for the same.
"YES!! YOU ARE HARDWORKING AND THAT'S THE REASON YOU ARE AN EVENT ORGANIZER, BUT SMART WORK IS APPRECIATED. INFACT, IT HELPS":Using technology will definitely ease your work. Even if you aren't tech savvy, learn to use the basics. If you have time constraints, hire someone who would handle all the things from presenting attractive slides on projector screen to Live coverage of the event. Use online registrations for the event so that you can get an exact number of attendees rather than those who attend your events only on social media sites like Facebook.
POST EVENT PROMOTIONS IS NOT A BAD IDEA (Even if your event wasn't as lively as you had expected) :
You definitely pulled it with passion and sheer patience. Show it off to everyone, share the positive points about your event on social media platforms, in your community, with your sponsors, etc., so that those who missed your event would be eager to join your next event.
INTERACTION AND PUBLIC RELATIONS WILL GIVE YOU INSIGHTS :
Interacting with your attendees on a personal level will help you understand what were they expecting from your event and whether it was able to spark up to their expectation. If your event is a musical concert or something where you cannot interact with the attendees, make sure to get feedback from them through their email ids or any other point of contact. It's not just about making profits in terms of money but also building relations.
WITH POSITIVE FORCE BUILDING, LET'S EXECUTE THE EVENT :
The objectives and accomplishments are the key to the main event. Focus on welcoming everyone, registrations, information table, staffing of the event, venue maintenance, coordination with the media, transportation, evaluation and recording the event.
WRAPPING UP THE EVENT :
To all the event planners who are just starting out, over the time you will learn many things and inevitably start organizing better events. Reflect and soon you would be preparing for your next event.
The list could go long to moon as there are many different types of events with different occasions, different cause, different venue and different target audience. The ride of an event organizer is one hell of a ride and that's why they say if you want to organize an event always EXPECT THE UNEXPECTED.
Quick Learner | Marketer | Sometimes A Writer | Business Development @allevents_India | Enthused about #startups | Music Lover