"Touch the untouchable, break the unbreakable." ― Herbern Lebumfacil
Planning to go out for a movie this weekend? Or going to grab drinks with your friends? How about doing something different this Sunday? Attend a TEDxBangalore event and be inspired? While TED talks are available online for free, a real-time TEDx conference gives a learning opportunity to take your idea forward. Attending a TEDx event is an enriching experience because you are in the same room with so many accomplished speakers whom you would rarely meet in daily life, and yet feel connected to them. If you are looking for an inspiration to bring a change in your life, then you should be booking your tickets for TEDxBangalore 2018 – Unbreakable.
Let us have a glance at these 17 true game changers and their achievements before you meet them.
Aanchal Malhotra: Oral Historian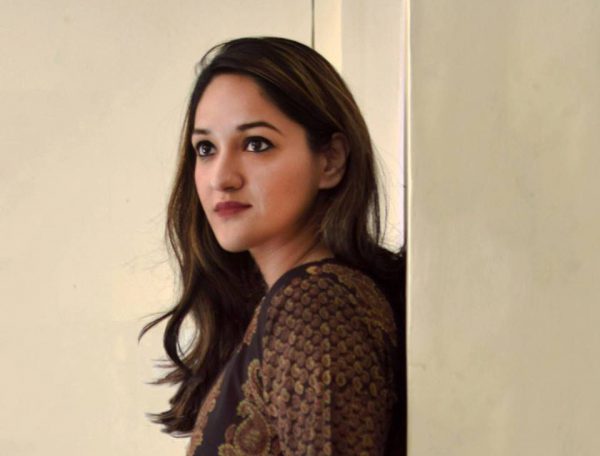 Author of 'Remnants of a Separation: A History of the Partition through Material Memory', Aanchal is an oral historian and multidisciplinary artist living in New Delhi. Began as an MFA thesis in 2013, the emotionally charged book narrates the stories of people living in India and Pakistan during their migration across the border, making it the first and only study of the material remains of the Partition of India in 1947. The notable writer had received a BFA in Traditional Printmaking and Art History from the Ontario College of Art & Design University, Toronto, and an MFA in Studio Art from Concordia University, Montréal. She is the co-founder of the Museum of Material Memory which is a digital repository of material memory and culture.
Nishant Srinivasiah: Elephant Biologist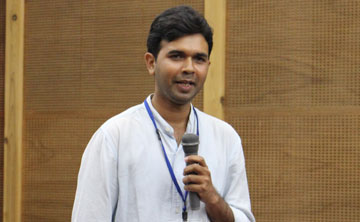 With a keen interest to understand behavioral decision-making process in elephants while they are trying to cope up with a rapidly changing world, Nishant has been observing the lifestyle of extraordinary Asian elephants for about 10 years. He is currently pursuing his doctoral studies on the behavioral ecology of Asian elephants at the National Institute of Advanced Studies, Bangalore. His research studies seek to address the greatest threat to the conservation of elephants, including HEC (human-elephant conflict).
Aaron Sherinian: Communicator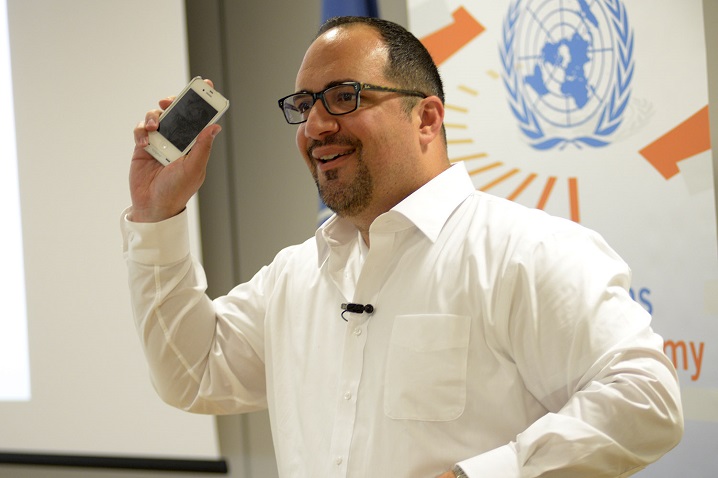 Aaron strongly believes in building a new era of global activism, international development, and philanthropy through the involvement of younger generation to bring a positive change at a global level. Before joining the Aga Khan Development Network as the Global Communications Director in June 2017, he led the United Nations Foundation's public relations efforts, strategic outreach, media relationships, and online presence as the Chief Communications and Marketing Officer. A passionate blogger at GlobalExtrovert.com, Sherinian speaks Italian, Armenian and French, in addition to Spanish.
Raiheth Rawla: Fashion Catalyst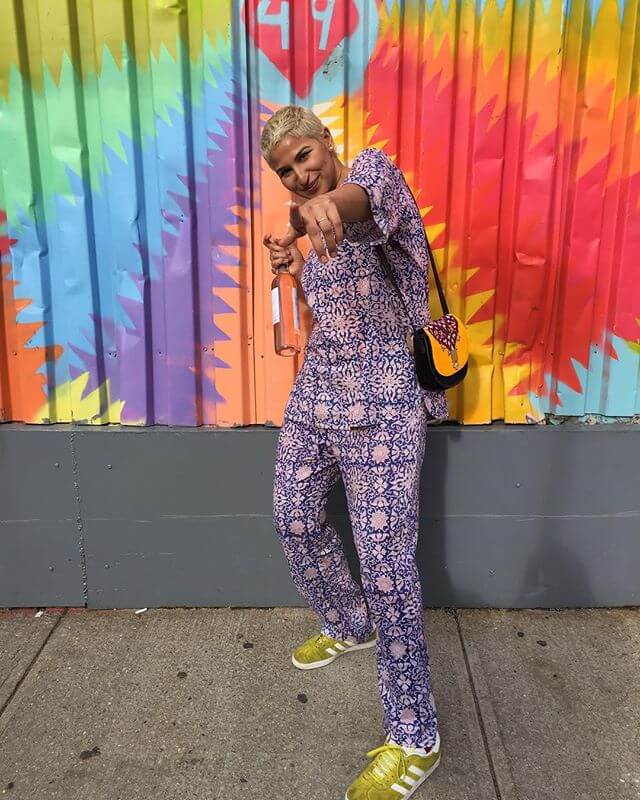 A fashion designer, Raiheth Rawla's informed perspective to design clothes emerged as a result of her interest in the interchange between culture and demographics. While studying Fashion Design at Parsons the New School for Design in New York, her thesis attempted to address the issue of segregation in the fashion industry with respect to third gender community. Currently, she is a partner at Khaore, a New York-based accessories label.
Chandro Tomar: Shooter Dadi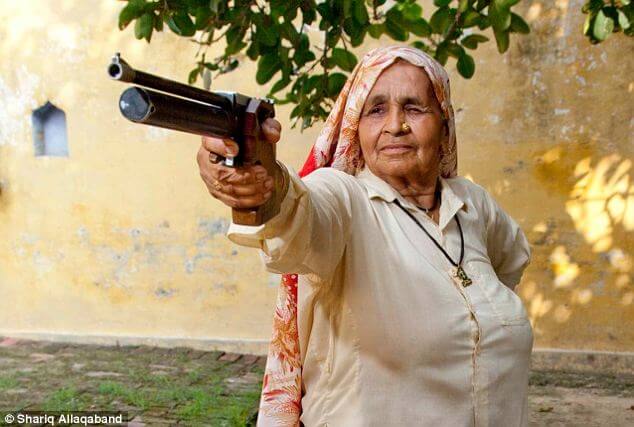 An octogenarian, Chandro Tomar is the oldest woman sharpshooter in the world. The mother of six and grandmother of 15, considers age to be just a number. Popularly known as 'Shooter Dadi' and 'Revolver Dadi', she has won more than 30 national championships. Her shooting skills and popularity have motivated the local women to step out of their homes and take up shooting. Chandro's niece and granddaughter who are also sharpshooters, have won several national and international competitions.
Anitha Kholay: International Rallyist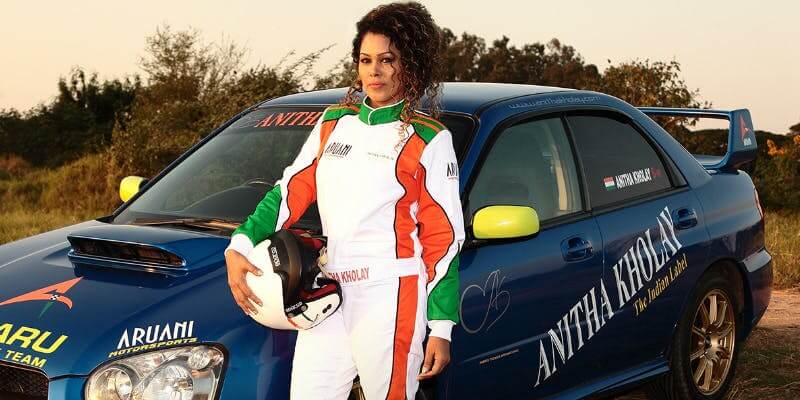 First Indian woman to represent India internationally at the Asia Pacific Rally Championship in 2016, Anitha has been an Indian national rally driver since 2003. The winner of Miss Bangalore 1998, who has established a fashion store, The Designer Ensemble in 2001, is also famous for styling celebrities and designing outfits for IPL cheerleaders since 2009. With many feathers in her cap, the fastest woman driver behind the wheel has scorched everything from ramp walks to racetracks.
Nilay Kulkarni: Child prodigy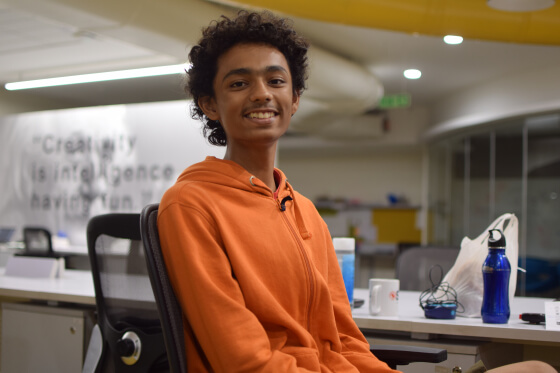 An entrepreneur and self-taught programmer since the age of 17, Nilay has developed a real-time simple solution to avoid stampedes at the world's largest gathering. Successfully implemented at the Nashik Kumbh Mela 2015, the crowd flow analysis platform helped prevent stampedes by transmitting foot-traffic data to local authorities in real-time. Passionate about solving problems for his community, Nilay believes in building a sustainable business with a long-lasting impact on people.
Karim Sultan: Art Curator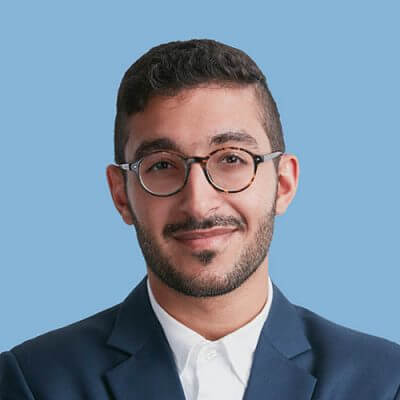 An art enthusiast, Karim is the director and curator at Barjeel Art Foundation located in the UAE. With interests focused around developing contemporary approaches to Arab modernism, he has curated many exhibitions such as such as The Sea Suspended at the Tehran Museum of Contemporary Art, and The Short Century (co-curated with Suheyla Takesh) at the Sharjah Art Museum, as well as Collection Barjeel at Institut du Monde Arabe in Paris (co-curated with Philippe van Cauteren of SMAK Belgium). Additionally, he is a performing artist in the field of sound, music, photography, and installation.
Roopa Moudgil: Change Agent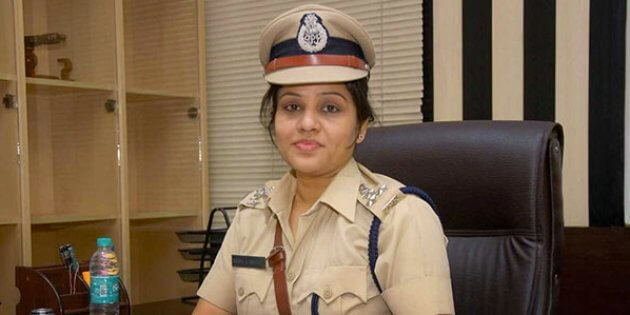 First woman Indian Police Service (IPS) officer of Karnataka, Roopa Moudgil has always hit the headlines for her proactive role in maintaining law and order even in the most challenging situations. Due to her credible work record, she was awarded the prestigious President's Police Medal for Meritorious Service in 2016. She shot into the limelight when she spoke on the controversial issue of the alleged preferential treatment given to politicians in prisons. She is currently the IGP of Karnataka State Traffic Police.
Faye D'Souza: Media Icon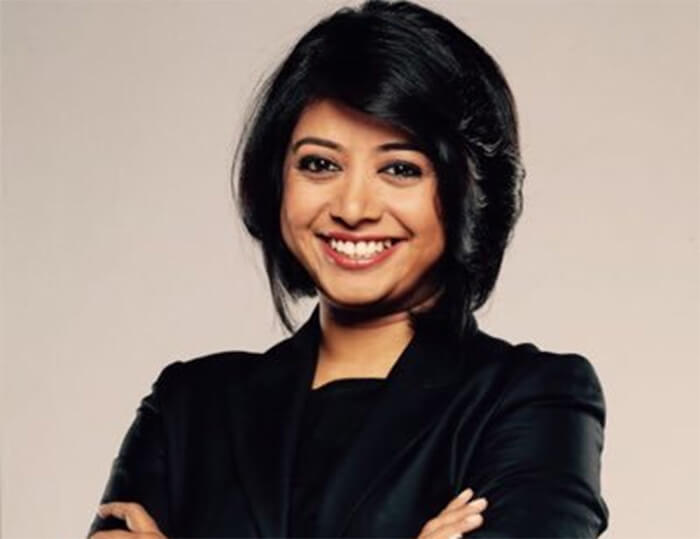 An Indian journalist and news anchor, Faye refused to get rattled with sexist comments from one of the panelists on the show, The Urban Debate on Mirror Now. She rose to fame with the video becoming viral on social media inspiring women to voice out their opinions. She has been actively involved with weekly shows on ET Now such as Investor's Guide, The Property Guide, and All About Money, which focus on women investors.
Viji Venkatesh & Kerul Patel: Counsellor-Patient Duo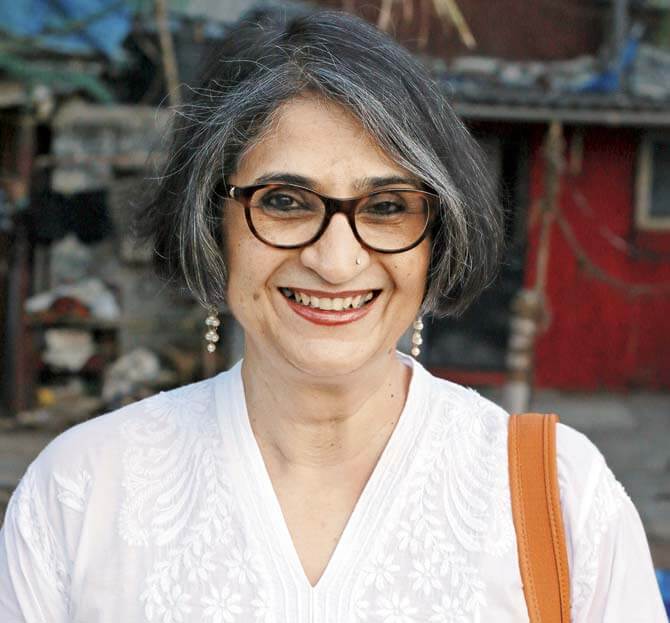 With 30 years of professional experience in cancer patient care, Viji serves the role of Regional Head of the Max Foundation in India and South Asia. Through her leadership skills and indomitable attitude, she started the Friends of Max (FOM) patient support group in 2003 and today, FOM has around 250 "Group Volunteer Leaders" from all over India. Viji has led many support groups, patient workshops, symposiums, and learning programs in the arena of cancer care. She was also influential in setting up the Preventive Oncology Department at Tata Memorial Hospital in 1991. Drawn to social service, she developed an innovative fundraising initiative called 'Chai for Cancer' to support cancer patients. The social entrepreneur is passionate about reading, writing, music, and films among other things.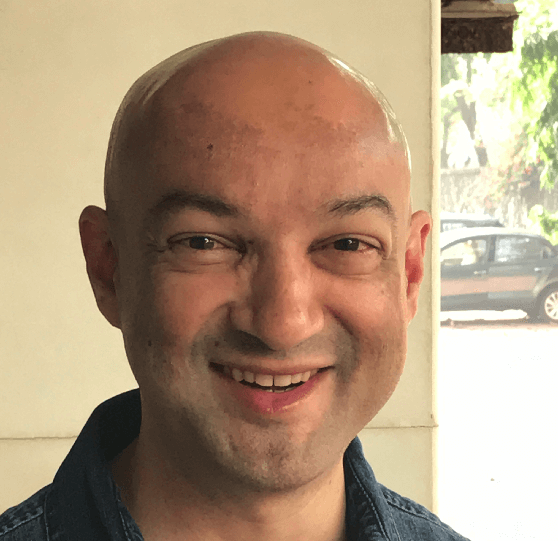 Kerul Patel was diagnosed with Chronic Myeloid Leukemia (CML) at an early age of 30 and was put on a revolutionary treatment to prevent the growth of his leukemic cells. Suffering from a fatal disease since 2003, changed his perspective towards life while making him stronger. This is when he resumed his childhood passion for Karate. Through his determination and grit, he achieved the toughest and highest degree of black belt in Karate. In 2010, he competed with participants much younger than him in the Akshay Kumar 2nd Invitational National Karate Championship and took home a silver. As an integral part of FOM, Kerul is a cancer survivor living with dignity.
Haider Jasdan: Poet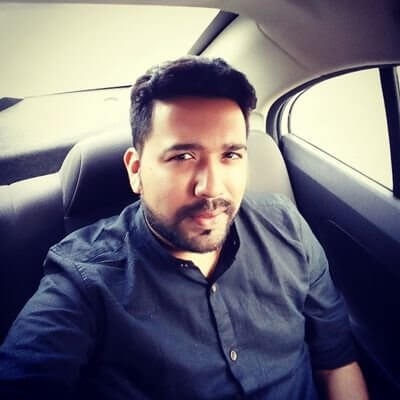 A poet by interest and HR by profession, Haider Jasdan is an avid naturophile and loves theatre, travel, food, and culture. Raised in Bombay, he has been living in Bangalore for over 8 years. Drawing lessons from the wonders around us, his verses also reflect a deep understanding of human emotions and vagaries. His poems are published in the book Karnakavita – an anthology of Hindi and Urdu poetry by 30-Bangalore based poets and a short story was published in "Chicken Soup for Indian Soul at Work". His zeal for human resources made him an Employee Engagement & Communications Specialist with a Fortune 100 IT company. His poetry recitals reflect his thoughts and expressions collated from several observations and experiences of life.
Isheeta Chakravarty: Jazz Musician
Born into a family of musicians, Isheeta is a trained Hindustani classical singer and a consummate performer of Jazz music. She has worked with the legendary maestros Louiz Banks, George Brooks, Sanjay Divecha, Joe Alvarez and other veterans. With her vocal prowess, she has performed at various Jazz and world music festivals like the prestigious Java Jazz Festival, La Merce Festival (Spain), and Cervantino Festival (Mexico). The versatile singer made her playback debut for Bollywood with composers Vishal-Shekhar. Apart from working on her own Jazz, Jazz-Fusion, and World Music Project, she has released her own music album, Sawan Ki Ritu.
Priti Patkar: Social Worker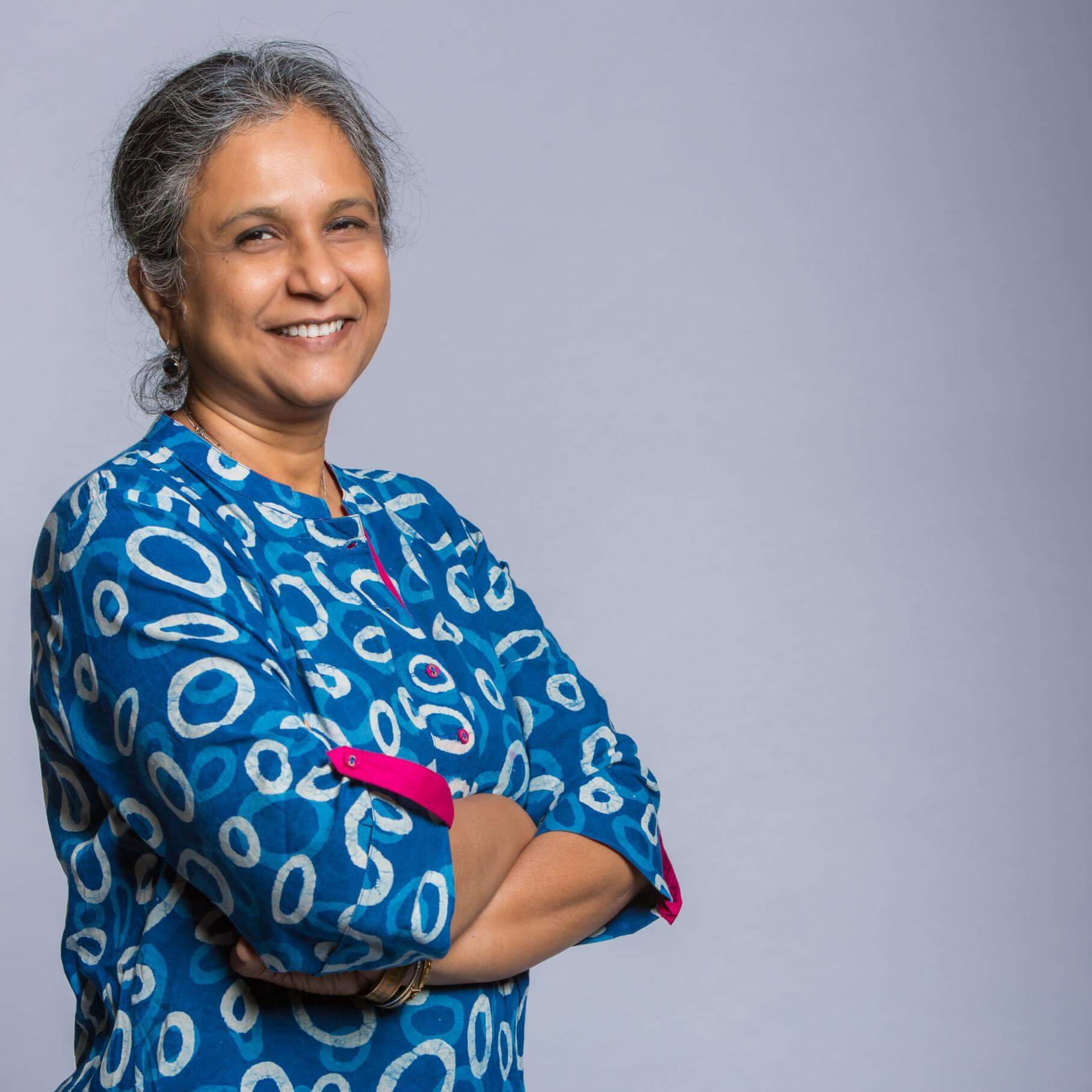 Priti Patkar is the inspirational woman behind several pathbreaking social interventions for the protection of children vulnerable to human trafficking and commercial sexual exploitation. The Indian social worker and human rights activist is the co-founder and director of the organization Prerana that runs night shelters for children victims of red-light areas in Mumbai while giving them hope of a better future. Her pioneering work was acknowledged by the Indian Government and her programme measures were implemented in the first National Plan of Action 1998 against trafficking of children and women. Recipient of several prestigious awards such as Young Achiever Award 2000 of the Indo American Society, Late Kalpana Chawla Award of 2003 to name a few, she has authored 7 books and research reports, some of them published by National Commission for Women, UNICEF, UNDP, USAID/FHI.
Sushant Divgikar: Model
For those who do not know, 27-year old Sushant is an all-rounder with his presence in Indian theatre and impeccable acting and modeling skills. Raising the bars of both art and drama, he is also described by print and web media as a well-known choreographer and TV anchor. A certified psychologist and popular columnist in an English Daily, Sushant has garnered thousands of likes and positive comments on his social media channels. Apart from appearing on numerous TV shows, including Big Boss, he has also acted in web series and movies. Passionate about performing live for his fans, his USP is his ability to sing in Falsetto. The young entertainer has toured internationally and has also sung on FM Radio channels. He has always spoken about LGBT rights in India and has helped increase awareness about important issues afflicting the community.
Yana Lewis: Ballet teacher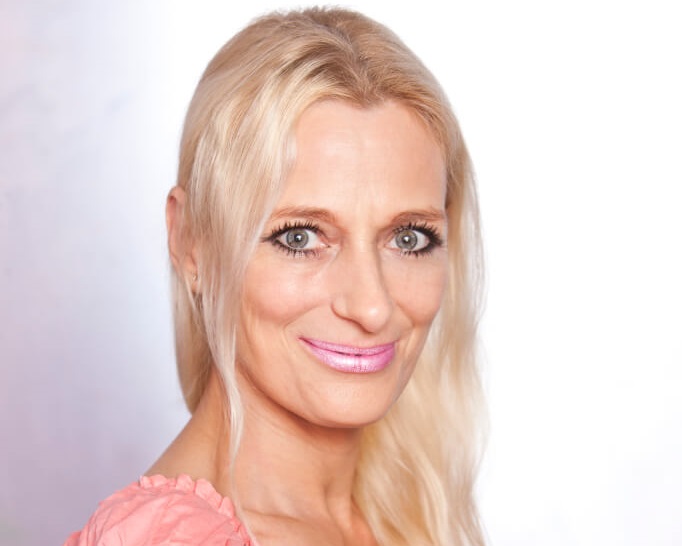 Dance has been a way of life for Yana Lewis since the age of 2. Born in the UK, she is an international ballerina, teacher, and choreographer, who has been working globally and living in India since 1998. She brings with herself 35 years of teaching experience in Ballet with an extensive background in Classical Ballet, Jazz, and various other dance forms. With knowledge and expertise different from ordinary instructors, she has trained and mentored students from different nationalities, ages, and socio-economic backgrounds. A stage and TV performer, she has directed her own shows in the UK and India. A firm believer in developing important life skills and responsibilities in children through dance, Yana has staged a non-stop danceathon for BBC to help raise money for children in need.
Meet these inspiring personalities at TEDxBangalore 2018 and learn the art to become unbreakable.
Venue: Infosys Convention Center, Electronic City, South Bangalore
Date: Sunday, February 25
Time: 9 AM – 6 PM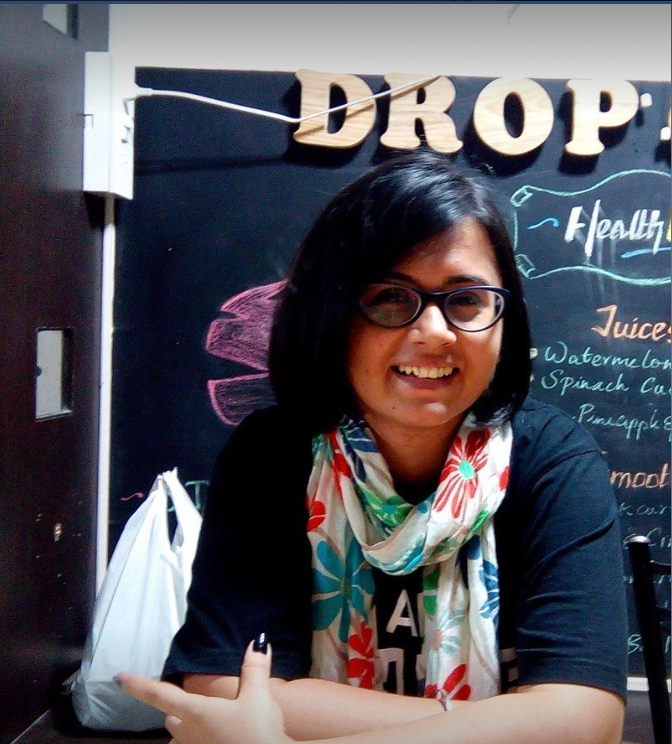 A cynophilist, Chanchal makes sure to stop by and say hello to every dog that crosses her way. She easily connects with those who strongly believe in equal rights for women. Apart from these, she fancies the idea of spending her free time in bookstore, cafés or her den when she is in a mood to watch a movie with some butter salted popcorns. An ardent lover of pretty lights, a hoarder of books (and cute souvenirs) and a supporter of "Silence is Golden", Chanchal is a full-time writer and a part-time food blogger.