Raju Bambani, a driver by day and a bootlegger by night is accused of a hit and run case by his boss Tanmay who is son of a famous industrialist. Raju is trapped between his wealthy boss and the police and sets out to prove his innocence. The plot of the movie is inspired by the famous Vismay Shah hit and run case.
Abhishek Jain of the Cineman Productions has set a new mark in regional films. His first two films Kevi Rite Jaish and Bey Yaar were a super hit of which Bey Yaar was the longest running Gujarati Films ever. Wrong Side Raju is the first film of the three films Abhishek announced to co-produce with Phantom Films.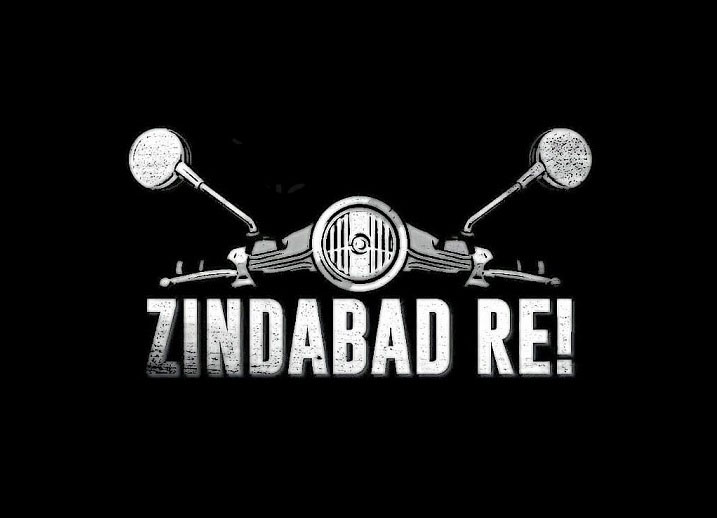 The music for the movie is composed by the duo Sachin-Jigar and lyrics written by Niren Bhatt. Satrangi Re sung by Arijit Singh and Zindabad Re sung by Vishal Dadlani received a lot of hits on youtube and is accoladed by all.
Movie is directed by Mikhil Musale, co-written it with Karan Vyas and Niren Bhatt. The cast of the movie includes Pratik Gandhi as Raju Bambhani, Kimberly Louisa McBeath as Shaily Asher, Asif Basra as Amitabh Shah and Kavi Shastri as Tanmay Shah and many others.
We had a chance to interview Pratik Gandhi the lead role of Wrong Side Raju who a lot of fans after his superhit movie Bey Yaar.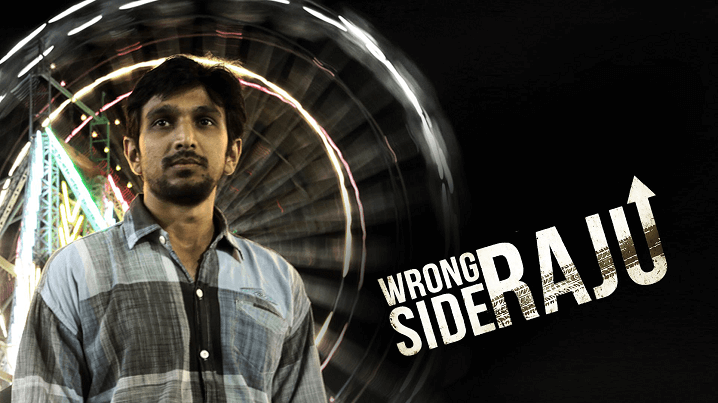 In a candid Interview with Raju who took a wrong turn which led to the film Wrong Side Raju
Pratik Gandhi is the talk of every town in Gujarat and a hope to many aspiring actors. How does it feel to be at this position after all the struggles?
Well it's all really overwhelming, I always felt and still feel that passion should drive you so I kept pursuing my passion, rest all is the byproduct of the work. It feels good to know that people take me as inspiration but I feel I am a simple man just working towards my dream and passion. And would like to replace a negative word "struggle" with a my favorite word " hard work" which has no alternative in life.
Film is co-produced by Phantom Films and you had the chance to work with Anurag Kashyap. How was your experience working with him?
Well I personally haven't met him yet . And have not directly worked with him but having such a big banner from mainstream cinema with us on this film has given us immense confidence and of course lot of learning from their rich experience.
You are quite known as the engineer turned actor. In real life it's hard to pursue passion once you are out there running for money. How did you manage to keep that fire ignited within, always?
I feel you always have an option to choose and design your own life the way you want. The only rule is be true to yourself and keep working . As far as managing two extreme profession is concerned, I would say my family has suffered the most while I was balancing my 2 professions. What kept me going was a complete support of my family and my madness to pursue my passion.
As the movie's plot is inspired by the Vismay Shah case, did you also, as an actor researched into the case? If yes, how did it help?
The film is based on many hit and run cases and not any particular one case. So my main reference to create a character of Raju was the script and the discussion that I had with my writers Niren Bhatt, Karan Vyas and Mikhil Musale. There are a lot of nuances that we created on the sets also. I tried to be as natural and rustic as possible to create Raju believable for the audience.
A Happening moment happened during the shooting of Wrong Side Raju that you would like to share with your fans.
One of the most happening moments happened on the 1st day of the show . We were shooting on the terrace of an under construction building near riverfront of Ahmedabad and it was one of those coldest days of January. We all were shivering like anything and it became almost impossible to shoot . We all kept sipping tea and shot through out the breezy night. At one point I even started fumbling in the dialogues – ahahaha. It was real thrill and fun.
Any wrong turn in life you wish you hadn't taken?
Ooo that's a tricky question. Well there are lot of wrong turns that I have taken as per the conventional world. Like getting into profession and passion at a time where people felt I won't be successful in either of them, got married without having my own house in mumbai and recently leaving a high paying corporate life and getting into entertainment industry full-time . Well… it all proved right side for me eventually.
Which role was hard to act – Tapan or Raju? Why?
Both had its own different challenges to me as an actor but I feel raju is more challenging because it has lots of layers and various emotional trips and shades.
You came into notice through many plays that you performed in your lifetime. What can be done to give a boost to this cultural plays where there are no cuts but only action? Even if you take a wrong turn you correct it with th6 presence of your mind.
Theatre is my 1st love. I have learnt a lot lessons of acting, life, attitude, human psychology, discipline etc. etc. from theatre. There is zero margin of error in theatre as it's a live medium. I firmly believe that any language can survive through its literature and cinema where theatre is strongest link in many ways. Gujarati commercial plays are doing really well since years but what excites me is the kind of experimental theatre that I do is getting good response and acceptance.
Abhishek and yours Jugalbandi seems great. Any upcoming movies up your sleeves? What are your plans ahead?
Well we are fully engrossed in the promotion and release of Wrong Side Raju at this moment so no clear plans for the next project now. But certainly we will come with something interesting soon. And I'm personally all geared up for some good movies in Gujarati and hindi.
Wrong Side Raju is running successfully in theatres. We wish all the very best to the team and a big thanks to Cineman and Phantom Productions for bringing gujarati movies and talents to life.