Public relations or PR is one of the most important event promotional strategies. You certainly want the maximum number of people attending your event to make it successful. And, only a great PR strategy can help you achieve your ambition. PR can not only help you with increasing the profile of your event but also helps in delivering the right and necessary information to your target audience. So, if you don't know how to use PR to promote your event, here are a few tips that will help you in the way.
1. Social Media Is The Premium Solution
You can start by simply picking up the relevant social media platforms like Facebook where you can find your target audience. Using PR to promote your event on social media also requires skills and strategies. For example, if you choose Facebook to promote your event, then you must keep the following points in your mind:
You must have an attractive Facebook page that features your event and your company.
Your Facebook cover and profile picture must be attractive and must contain the logo, name and necessary information regarding the event.
You must be very responsive towards your audience messages you or comments on any of your posts regarding any query.
You must keep highlighting the premium features of your event through attractive posts.
If you are going for Facebook Ads, then you must make sure that all advertisements feature the name, purpose, and the attractions of your event.
Make sure that you aren't just marketing on the social media platform but also communicating the value and importance of your event to your clients. In case you organize the event annually, make sure to maintain your social media appearance all year round.
Instagram too is quite a popular platform for event promotion nowadays. But promoting your event on Instagram also requires a lot of skills and strategies:
Instagram is all about visuals. Hence, post attractive and engaging content; videos, polls, images, stories or anything.
Collaborate with other pages and brands that have good reach or are complementing your business. Through this method, you will be able to reach more audience.
Ask your followers or potential attendees to tag people in your posts so that you get more reach.
Use relevant hashtags, especially those which are related to your event. Make a hashtag for your event and promote it as much as possible.
Follow Influencers who belong to your niche to make your brand or event noticed and you can at some point reach out to them for promoting your event.
Related Blog: Tips To Promote Event On Social Media
2. Appropriate Event Information
Your main objective is to generate interest in those who are reading about your event. The more interest you can cultivate in a reader from the press article or any social media post featuring your event, the higher are the chances that the reader will convert into an attendee.
But to cultivate enough interest, you need to first provide basic information to the reader which includes:
The name of your event.
The date, time and duration of your event.
The location and the address of your event.
The price of the tickets and registration.
Important information and highlights of the event.
Platforms and places from where a person can register, book or buy and sell event tickets.
The 'highlights' of your event play the most important role in converting a reader to a potential attendee. The highlights must consist of all the necessary information, especially regarding why your event is unique and why must people attend it.
If your event is featuring some prizes or giveaways, make sure that you include the related information in your highlights. Because nothing attracts people more than rewards and giveaways. Communicate the value of your event and tell people what they will get to learn by attending this event or what unique experience they will get.
3. Interesting & Informative Press Pitch
Why would a journalist be interested in featuring your event? You must have good skills when it comes to writing a press pitch. A good press pitch is your most powerful weapon to attract journalists to help feature your event.
And remember, an interesting backstory counts the most! Journalists are often interested in tragic or unique backstories. Hence, if you have an interesting story related to how you were able to organize your event on such a large scale and you can write about it interestingly, then you will be able to attract media and journalists.
You need to keep in mind a few points when you go for a press pitch. They include:
Why would their readers be interested in attending your event?
Do their readers include potential attendees?
Does your event provide any value to the journalist or that media firm?
Your media release must include all the basic and necessary information and also some fascinating backstory or the importance of your event. Approaching journalists becomes easy if there are eminent personalities taking part in your event. Hence, if celebrities are attending your event, don't forget to tell the journalists and the media firm about it.

4. Extensive Research To Use PR To Promote Your Event
Research requires efforts and skills. You need to maximize the return on investment while using PR to promote your event and to maximize your ROI, you need to research thoroughly. But, research regarding what? For your social media-dependent PR, you need to research where your target audience is the most concentrated i.e. on what other pages and groups. Search for groups where events similar to yours are featured. Study how advertisements are going to benefit you and your event and have they helped other people with their events in the past.
For your press dependent PR, you need to research regarding which media houses or press are most likely to attend and feature your event. And, after finding of the potential media houses and journalists who are potential attendees, you must then identify sections, editors and writers who usually write or focus on such events.
Focus on local media houses and newspapers because they are pretty much always interested in regarding what's going on in the city and also, they love to feature new talent. Research on local newspapers and radio stations who would easily agree to feature your event on their platforms.

5. Great Visuals Will Boost The PR
Post attractive pictures featuring your event on your social media platforms and in the press releases. Nothing is more inviting than great visuals! Make sure that the pictures you post are of premium quality and feature the essence of your event to the fullest. For this, you must hire a professional photographer who is an expert at both clicking and editing pictures. Send premium quality images of the high resolution of at least 300 Dpi to journalists.
Speaking of social media platforms like Instagram and Facebook, it's all about the visuals. Hire an expert designer to make attractive info-graphics and visuals which you are going to post on your social media platforms like Instagram and Facebook. Your reader or the follower on your social media page will only be interested in your event if he likes the info-graphics and visuals on your social media. Even the design of your logo matters!

6. Catchy Headlines Can Do The Job
A catchy headline always does the magic! It draws the attention of the readers and also it makes the job of pitching to the press easier. If they find your headline a solid one; your event sure will get the attention . Of course, the body and the content matters but your headline is the first impression that they takeaway.
If your event is driven through some social work for the public, you can automatically gain publicity through media coverage. Moreover, it will send a positive image among the general public which will further promote your event.
In case your event has a guest list and speakers that have big names or are quite popular then you can use it to your benefit. Make it a point to somehow add the names in your headline itself. Try reaching out to publications who have previously covered the speaker or guest that you have invited.
7. Plan & Work On Your Event PR Early On
You must start your event PR outreach early or as soon as possible so that you can reach more audience and notify the journalists and media houses in advance. Just a month before your event has been scheduled, start targeting online publications, and at least two months before, start targeting print publications. This is so because, the larger the publication is, the more lead time they will generally take.
For your social media platforms, start using PR to promote your event, 3 months before your event has been scheduled to happen. And, in case your event is organized annually, keep your social media platform active all around the year.
8. Event Assets Catch Attraction
Your event must have some assets. Because, the more assets your event will have the more it will attract journalists, media houses, newspaper houses, and your target audience.
But what can those assets be?
Any celebrity attending your event.
Any unique feature of your event.
Display of a rare article.
The huge range of your event.
Your and your company's reputation.
Your connections and contacts.
So, next time you want to use PR to promote your event keep these things in your mind to ace at event promotion!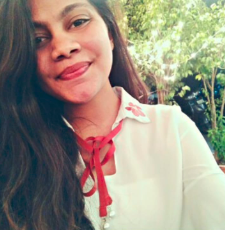 Hoarder. Overthinker. Dreamer. Mostly Writer. Lover of little things and coffee. Always wants to have the last word and wants to be chosen first. Might find her dancing or speaking to herself on the driveway.