Inviting friends and followers is a tough task.

1. Go to your organizer panel
After publishing the event, go to the organizer profile and click on the 'Send Invites' tab on the dashboard.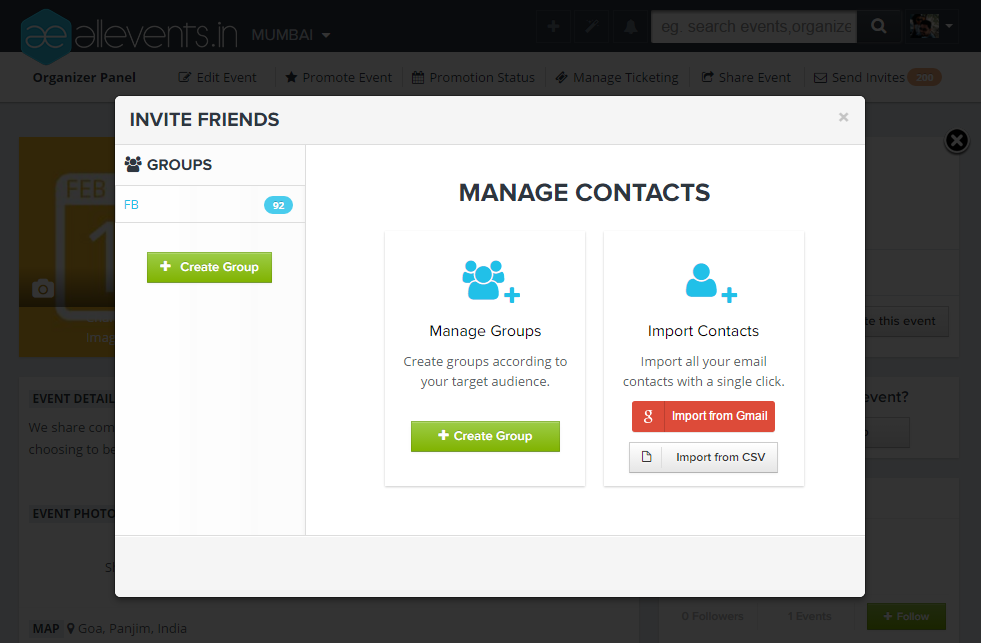 2. Manage Contacts
You can create a group according to the target audience or import all your contacts from Gmail or CSV with a single click.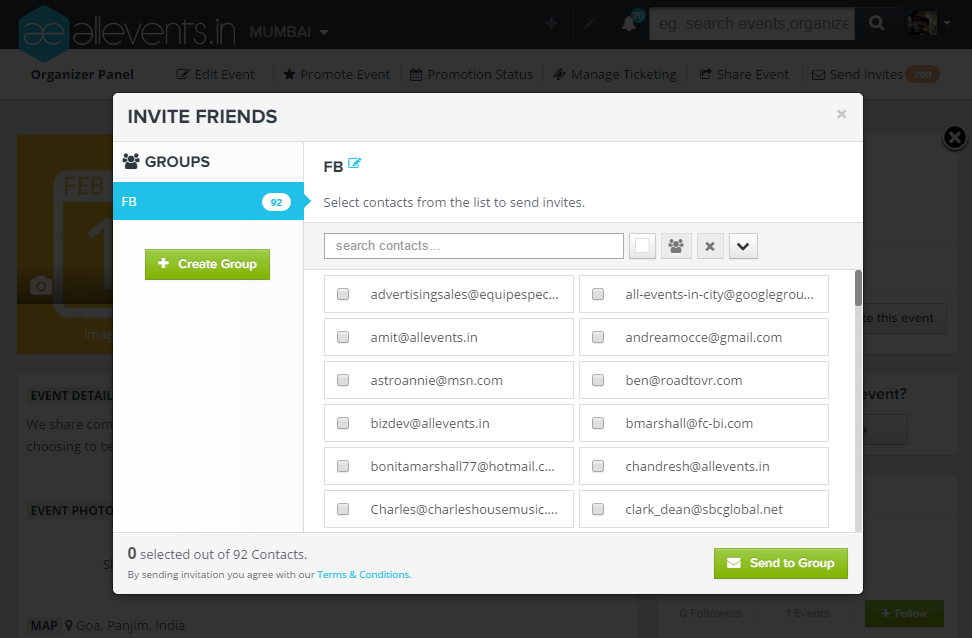 Additionally, you should also read the general Terms and Conditions of Service.

With Armed Forces background, Aarohi has been a passionate traveller and writer, instinctively. With formal education and work experience in physiotherapy, hospital management and public administration, she chose to write professionally with All Events in City. Her interests are travel shows, philosophical mockery, watching art movies and following comic strips from Zen Pencils. She is a freelance writer, travel blogger and loves interviewing people on Twitter through our #HappeningCity series.

Latest posts by Aarohi Chauhan (see all)