When the entire world needs to clad face with a mask, maintain six feet physical distance from each other and follow appropriate behavior to mitigate the risk of covid 19 infections, it's pretty trenchant to think about planning an event during the pandemic.
Whether you are running a new startup, small or large organization, planning for a meeting, conference, or any other event is a huge task!
But in business, nothing should stop you, and thanks to technology, nothing is unmanageable! Now executing an event is possible even when the world faces this crisis with the virtual event concept and virtual numbers to coordinate.
Conducting virtual events is the latest and most preferred trend adopted by organizations of all scales, including new startups.
Suppose you are trying to plan or execute an event. In that case, business meetings, get-to pandemics virtual webinars, generate substantial outcomes, or look for a detailed event management guide, this detailed guide is for you.
Here we have listed a step-by-step process to plan an event, execute, budget, and scale up them during the pandemic.
10 Steps You Need to Follow to Plan an Event in 2021
Let take a quick tour of the steps you need to take to kickstart your event:
1. Identify Goals and Objectives
Everything we do has a goal, and so do your events. So, the first step is to set well-defined goals and objectives. When your goals are clear, defined, compiled, and measurable, your event will automatically produce the expected outcomes.
Setting a goal is a quantifiable metric, and when everything is listed, it's easy to communicate with your team and facilitate its achievement.
Start with identifying the 'Why this event' before you jump on to plan an event. Whether you want to drive sales, increase brand awareness, train your team or support your new product launch, you have to look for your reasons
A report by Wild Apricot highlights that many companies conduct events to keep all the stakeholders connected. And, 92% of attendees say they are attending an event to learn about a new product, so seize your reasons!
Steps you need to take while identifying goals and objectives:
Competitors and marketing research include attendees' persona.
Align your event's goals with your organizational goals.
Break your goals into smaller objectives.
Visualize overall event sequencing.
2. Create the Team
If you run a small event, you can handle all tasks related to the event independently, but you need a well-organized team to execute your event correctly when the event is massive.
While creating a team hierarchy, you must designate the roles and assign accountability for each position.
Identify your key person that is the event manager and give each person a position and decide who will be:
Speaker
Sponsors
Listener
Advisor
Volunteer Management
Publisher
Organizing a high-quality event requires organizational support at every level. If you want to be exceptional, you need to have the permission of your team composed of your best staff. So get on conference calls with your team to boost your communication and achieve your event's goals.
3. Select Time and Date
The success of any event often depends upon the event's timing; it maximizes the event's attendance and increases its efficiency.
Here are three basic time-related questions you must answer before planning an event:
What will be the date?
What will be the timing?
What will be the duration of the event?
You can even make a decision tree to freeze the time and date:
While picking the date for your event, you must choose it as per your attendees' availability and your business capacity to support it. Choose the time that will be the most convenient for your audience and break your event into small and bite-sized chunks that make your audience or attendees more focused.
4. Use Virtual Number or VoIP
Virtual Business Number and VoIP are considered the most effective way to communicate when facing this pandemic crisis. When planning an event during a pandemic, virtual numbers play a vital role in managing your events, and 36% of remote employees rely on video conferencing, and 32% rely on VoIP for work. 
CallHippo, Google Voice, Skype, etc., are effective and reliable virtual numbers options.
Key benefits of using virtual numbers to make your event successful:
Allows remote workers to jump on calls and join the event from anywhere and at any time.
Managers can check in with their team via direct calls, voice notes, and messaging.
Allow attendees to send files and provide feedback.
Hosting events with VoIP reduces your expenses.
Resolved issues arise within an event in real-time.
5. Plan Your Program
While planning an event, ensure to focus upon:
Finding orators with expertise and skills about the topic to lead the talk or workshop
Provide some marketing benefits to enhance the sponsors' interest
Planning a schedule for workshops according to the timing, date, and days
Finalizing the event flow like – will the program have multiple sessions at a given time?
Plan for breaks between the event with networking opportunities, happy hours, skill-building activities, wellness activities, play activities regarding sanitation, or team-building activities.
Check out Simulive's virtual event timeline, depicting a well-planned event example:
With proper planning, it will be easy for you to schedule events and handle any delay in the events. Also, your attendees will know what to expect and can plan accordingly. A planned schedule will keep you on your toes and will make it easy to manage the event. So are you all set to make a plan for your next event?
6. Brand your event
Marketing and promotions are crucial for every aspect of the industry to attract audiences and drum up excitement for your event. With the ongoing pandemic, indulging in distance marketing is a way better option.
Adopting modern tactics to target your audience is a much safer option than just relying on old methods. To stand out, try something different and win over your competitors.
Modern tactics include social media marketing (SMM), online advertising, video marketing, and many more. Just be sure that you target the right audience, or all your efforts will go in vain. Make sure that all these tactics have a strategic element in your marketing plan.
Even an effective VoIP communication can help you better market your event; all you need to do is consider the below things while branding your event:
Your marketing tactics should know your target audience and the ways to target them.
Set a marketing timeline that should include reminder email, early bird offers, announcement about the speakers, a glimpse of BTS (Behind the scenes), and the last reminder of early bird offers
With VoIP, you can contact your target customer even in remote areas. Adding click-to-call buttons to your event page will help you solve the queries of your customer. Also, you can create multiple phone numbers from different marketing channels to measure the performance and reach of your event.
Tip: Get access to virtual numbers!
7. Focus on Marketing Channels
Branding an event is incomplete without considering the latest marketing channels!
While branding your event, you must focus on the marketing channels you will include in promoting your event, especially during a pandemic. If you are a small business or an entrepreneur, make sure you target your customers on all channels.
Brands are using these channels to maximize the registration numbers.
Branding ideas:
Share information about their brand's latest happenings. Companies holding online events, webinars, or hybrid events and spread the word about it through Instagram, Facebook, Linked In, etc.
Prepare sneak peek videos of your keynote speakers to share an online video promoting your event.
Now target your consumer in their inboxes via leveraging email marketing channels, but do not spam them.
Keep updating your email list to a target audience who is interested in your events.
Attach a tracking tool to your email like Right Inbox, SalesHandy, Mailtrack, and more.
LinkedIn has become a popular platform for small businesses and start-ups to host business events, brand-audience interactions. Check out below the ways you can engage your audience on LinkedIn:
Other strategies to grab the attention of your audience via these marketing channels:
Tell them why it's essential for them to be a part of this event,
Attract them with early bird offers,
Tell them about any specific orators they might be interested in and also
Send the last reminder to them sharing your schedule for the upcoming event
8. Identify Tools to Run an Event
Almost 71.5% of event marketers said that virtual engagement tools play a significant role in event management during pandemics.
Invest in the following four types of tools that event planners and marketers use to curate events:
Event Registration Tools:
These tools will help in:
Curating customized forms
Optimizing mobile pages
Personalizing registration process
Branding of your organization
Integrated Payments Tools:
These tools will help in:
Provide custom plans
Discounts for early birds
Safe and secure gateways for payment should include:

PCI Compliance
Encryption
Tokenization
Communication Tools:
These tools help in:
Segmenting your audience
Automating details of the client for events
Data Analysis and Reporting Tools:
These tools help in:
Filter and sort attendee data
Generate Reports
9. Measure the Progress
Once you have generated reports for your event, you can measure your progress to see how successful your event was.
But how?
By analyzing the data you have collected through the registration process, the number of attendees, and various other methods.
You must focus on the quality of data collected rather than the quantity, so keep a watch on the social buzz around your event. How are people responding to it? Were they able to learn something new from the event? Would they like to attend more such events?
So once you are done measuring your progress, you can use the stats, learning, and experience to plan your next event.
10. Ask For Feedback
After finishing your event, don't forget to ask for feedback from your attendees'. These valuable suggestions make you clear about your communication and further improvements. Whether you are planning for a safe conference or launching any new product, or conducting a trade show, all of them require particular audience inputs that shape your event planning exceptionally.
Here we have listed some points that make you clear about how to collect audience feedback during the pandemic- Covid 19
Design a relevant Survey
Understand the global scenario
Ask for simple questions
Use intend-filled communication
Send surveys in intervals
Send well acknowledges mails to the audience
Conclusion
Having a planned start leads you to a smooth finish. Formulate a master plan for your event by adopting the steps mentioned above, keeping your wheels in motion, and working accordingly to achieve your predetermined goals.
Do you think we missed any important points in planning an event? Let us know in the comments below.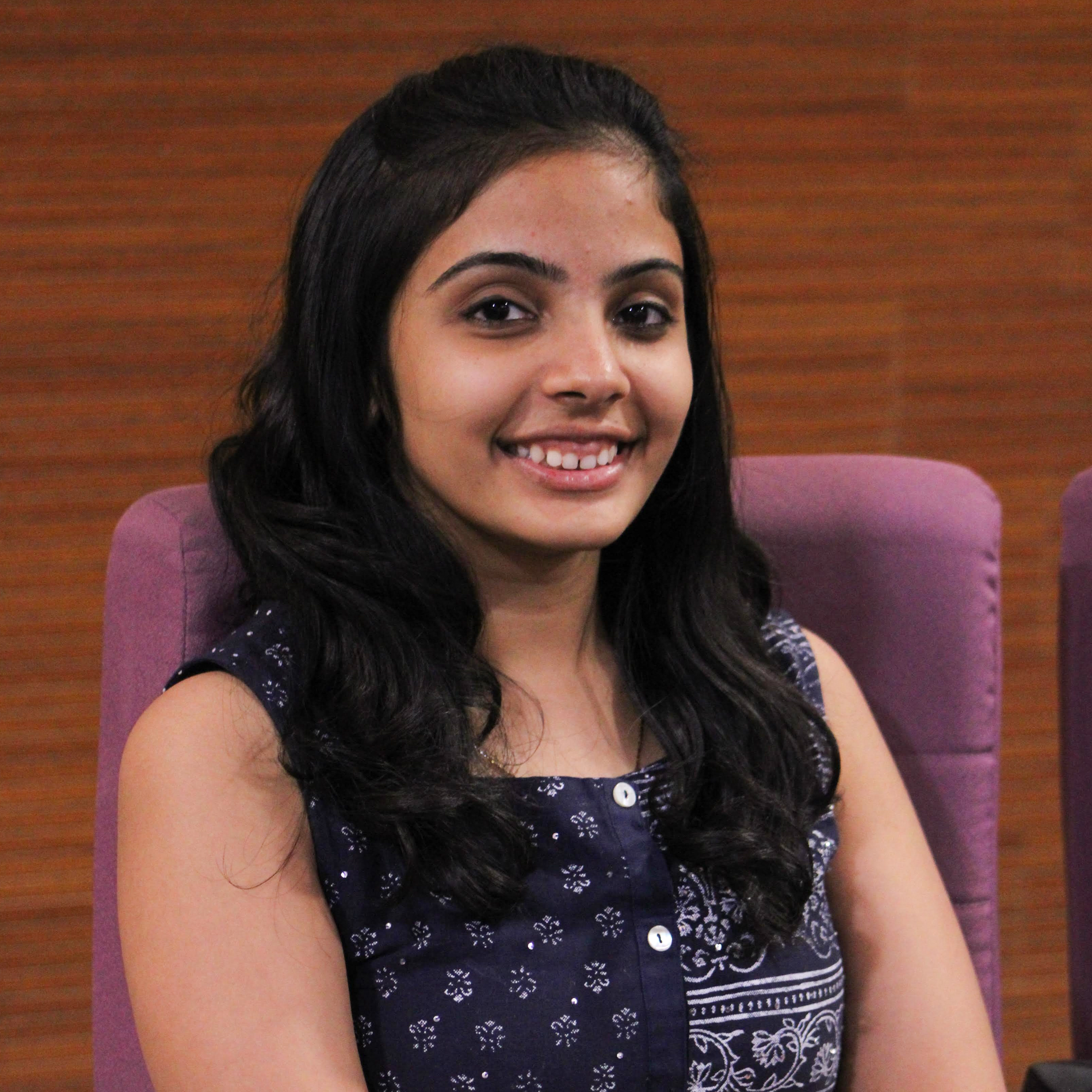 Helping event organizers in getting best results with AllEvents.in