Filipinos are crazy about Christmas. In the Philippines, Christmas songs start playing in malls as early as September (which is partly why Filipinos say the season starts in the "ber" months). It's the perfect excuse for Pinoys, who love to perform, to practice song and dance numbers. And with the sheer variety of dishes Filipino cuisine has to offer, you'll never find yourself short of Filipino Christmas food ideas for your party.
So while Christmas party planners around the world would typically serve turkey or other Western favorites, there are many examples of Filipino Christmas food that are definitely worth a try.

Filipino Christmas Ham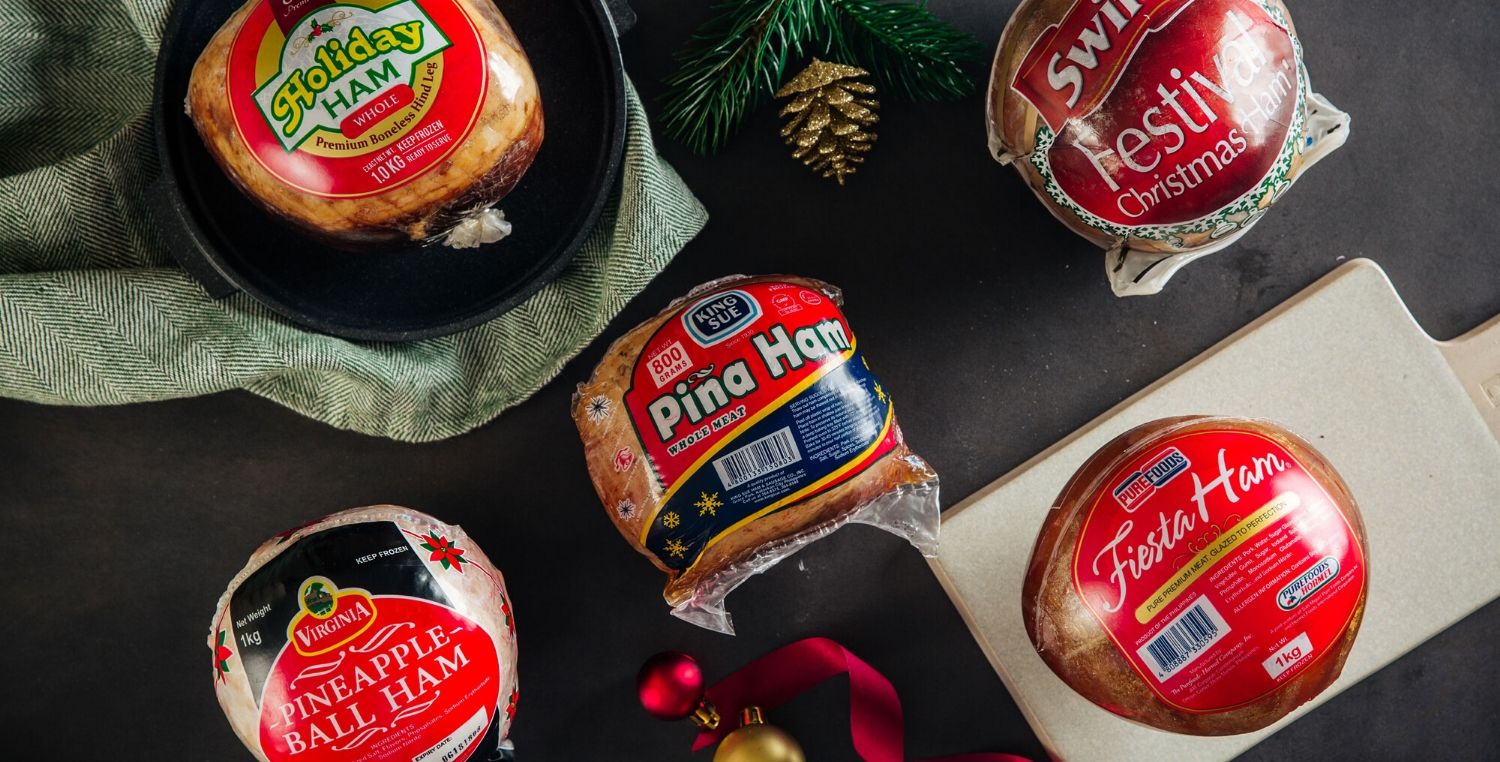 Those who are comfortable with Western food but are looking for a slightly different twist will surely appreciate fiesta ham, the Pinoy spin on the Western favorite. While many cultures prefer their ham on the salty side, Filipinos like theirs with more than a hint of sweetness. A syrupy glaze, along with some slices of pineapple, makes eating fiesta ham a singular and unique experience.

Christmas Lechon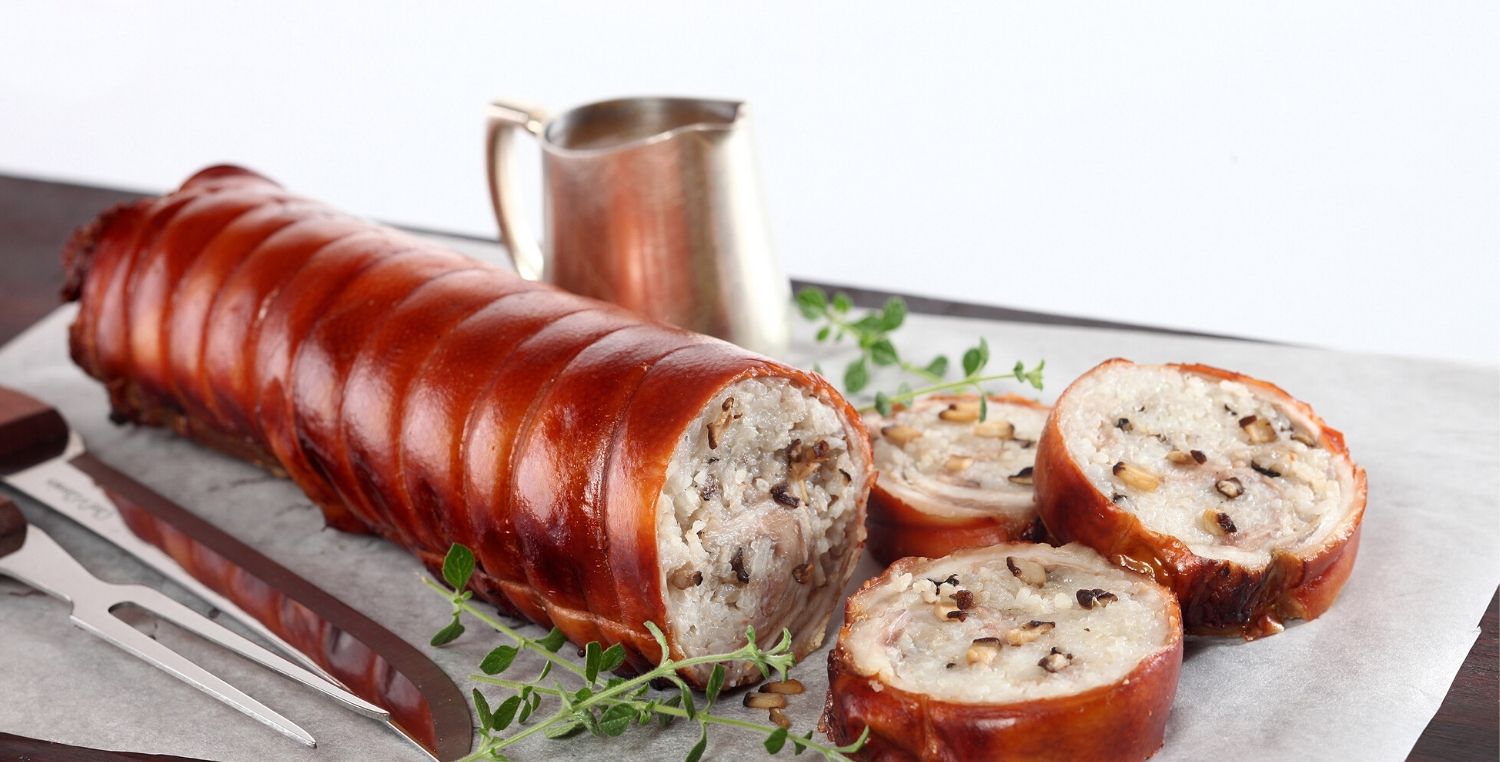 Arguably the star of any large Filipino gathering, lechon is essentially a whole pig that is stuffed and spit-roasted for hours. The cooking process sounds really simple (it's actually quite a chore), but it produces a savory meat dish with a crispy, crunchy skin that any Pinoy will tell you is the best part. If you haven't tasted it before, lechon is one Filipino Christmas food to try out when you have the chance.

Filipino Crispy Pata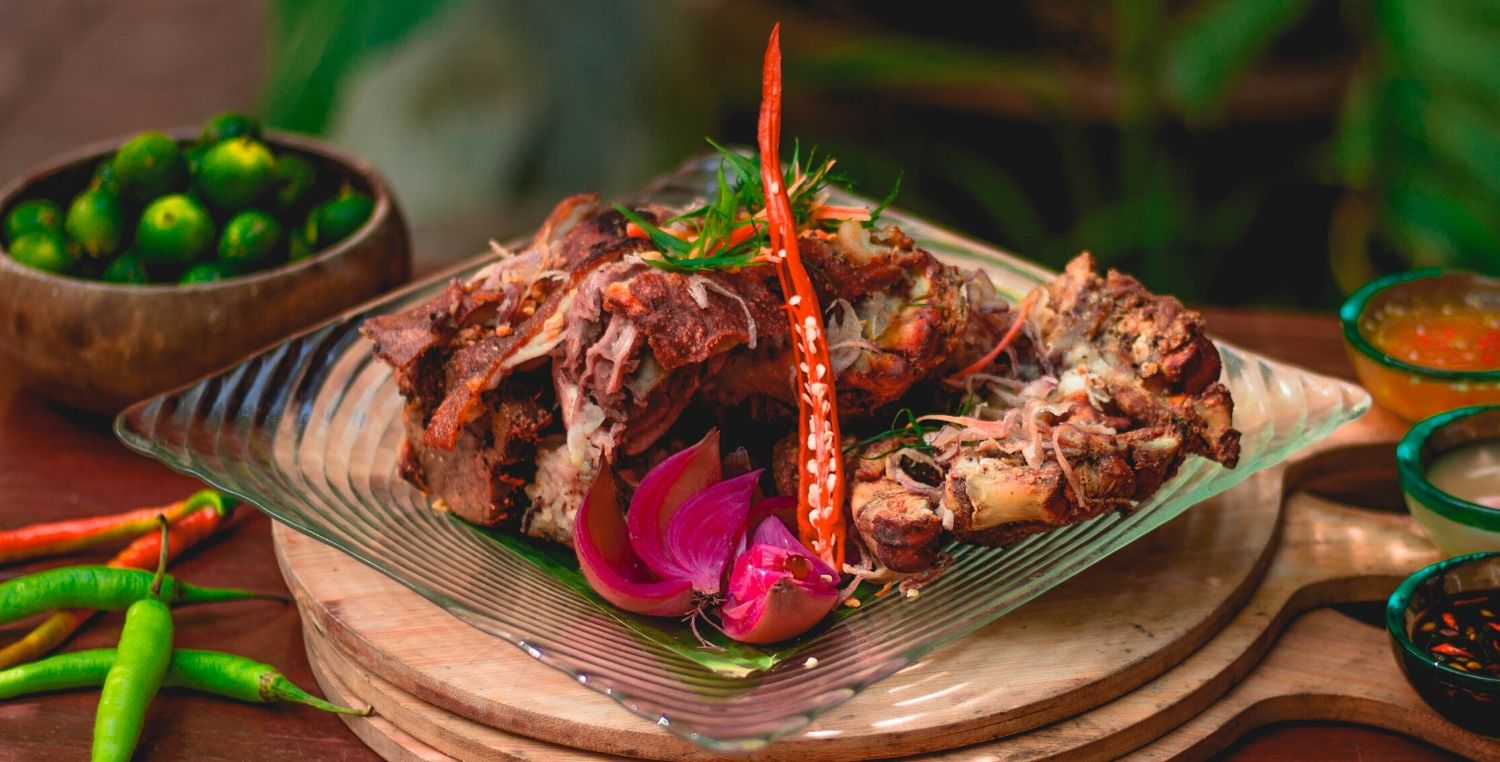 If you're looking for a crunchy pork dish but want to have an easy Christmas dinner menu, a good alternative to lechon is crispy pata. It uses just the pig's leg, which is first tenderized by boiling, rubbed with seasonings, and then deep-fried to perfection. While still troublesome, it's still much less tedious than preparing a whole pig.

Kare-kare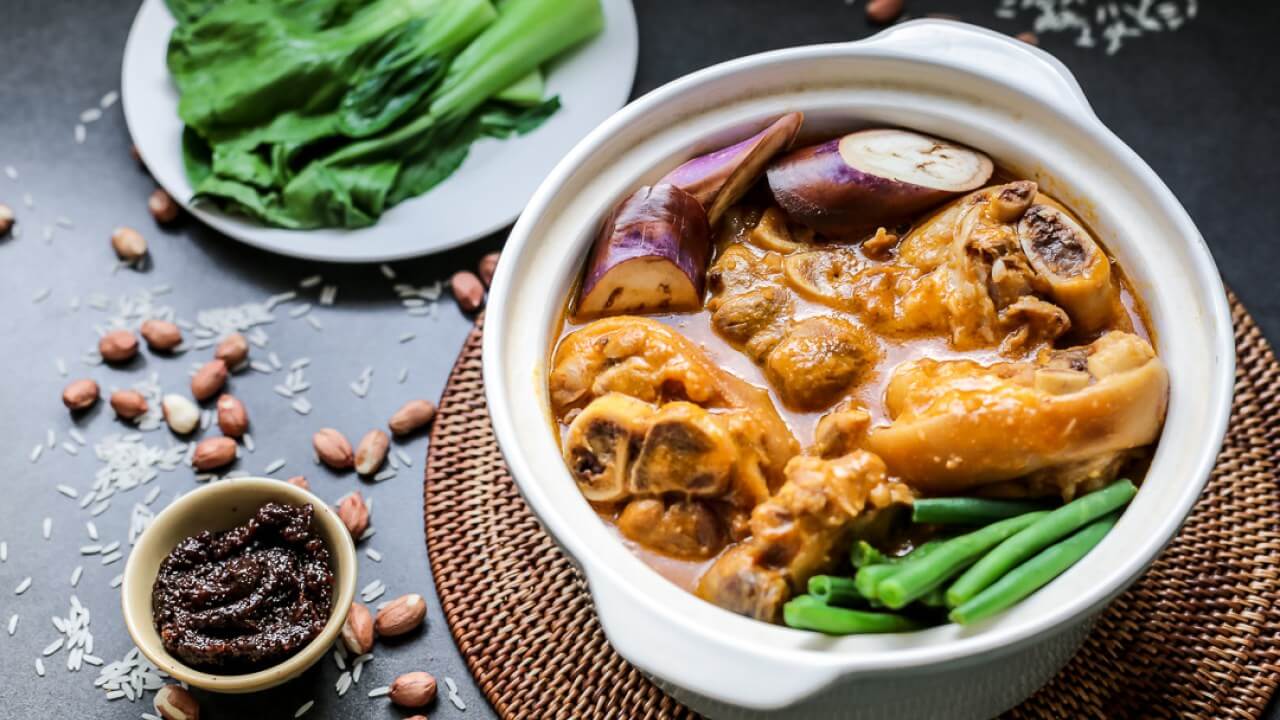 Filipino cuisine is unique because it fuses together different flavors from different cultures. Foreigners who have tried it say that Filipino dishes show the uniqueness of the Filipino palate. A perfect example is kare-kare, a meat stew that consists of pork and vegetables cooked in brown peanut sauce. Typically served with bagoong (sautéed shrimp paste), this dish is sure to leave a long-lasting impression with your guests.

Buko Pandan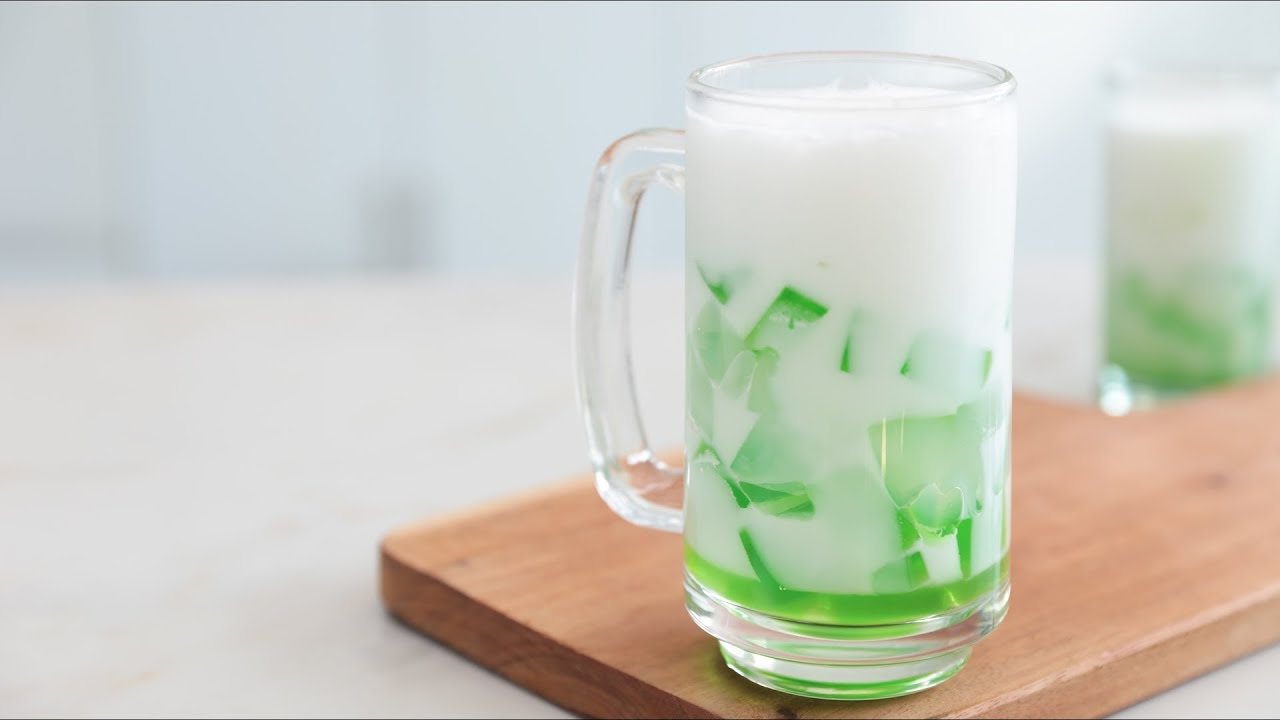 For Christmas, you can try a variety of Filipino recipes, from warm and nourishing viands and soups to delectable desserts that can serve well as holiday treats. A perfect Filipino dessert to cleanse the palate is buco pandan salad. Pandan-flavored gelatin mixed with strands of coconut meat and cream (with ice cream, if you want), this is best served cold for a refreshing break from more savory flavors.

Macaroni Salad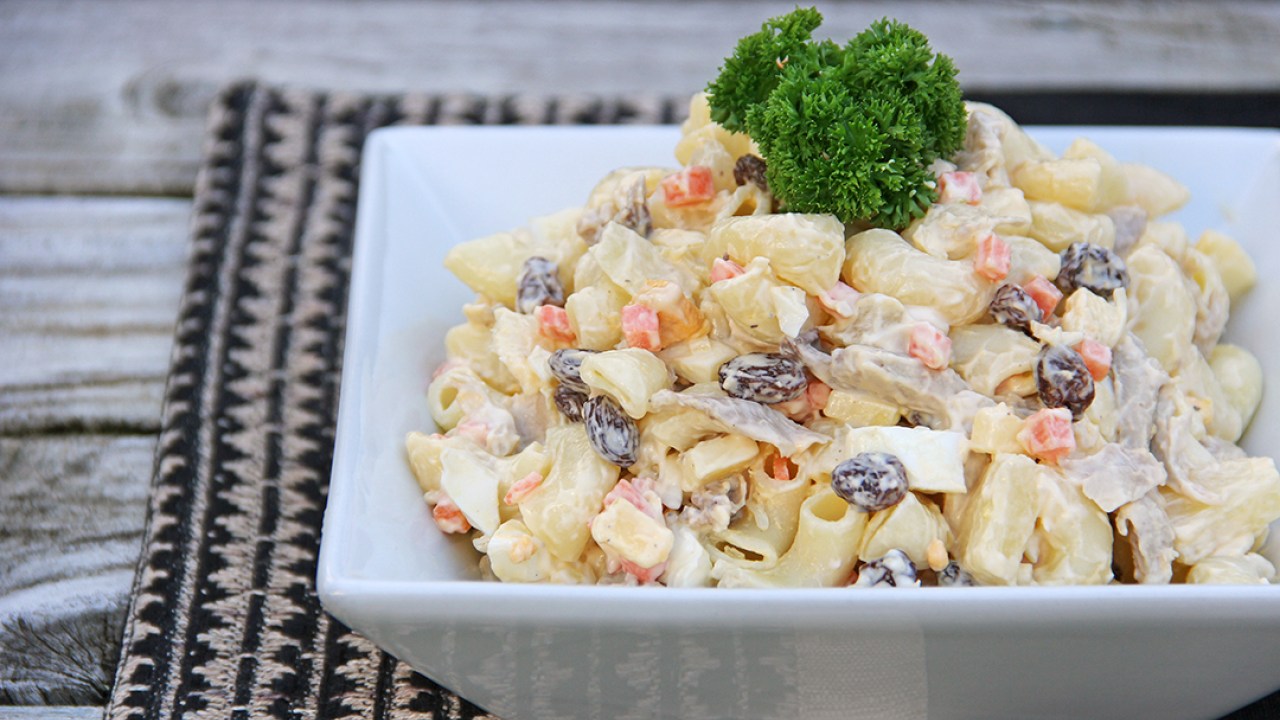 Pasta, veggies, and protein—a single bowl of macaroni salad has something for everyone. A Filipino party favorite, it contains elbow macaroni, shredded chicken or tuna, shredded cabbage, and minced onions and carrots, all mixed in mayonnaise. More adventurous foodies can look forward to pineapple tidbits and raisins in their salad, which is served refrigerator-cold.

Bibingka Cake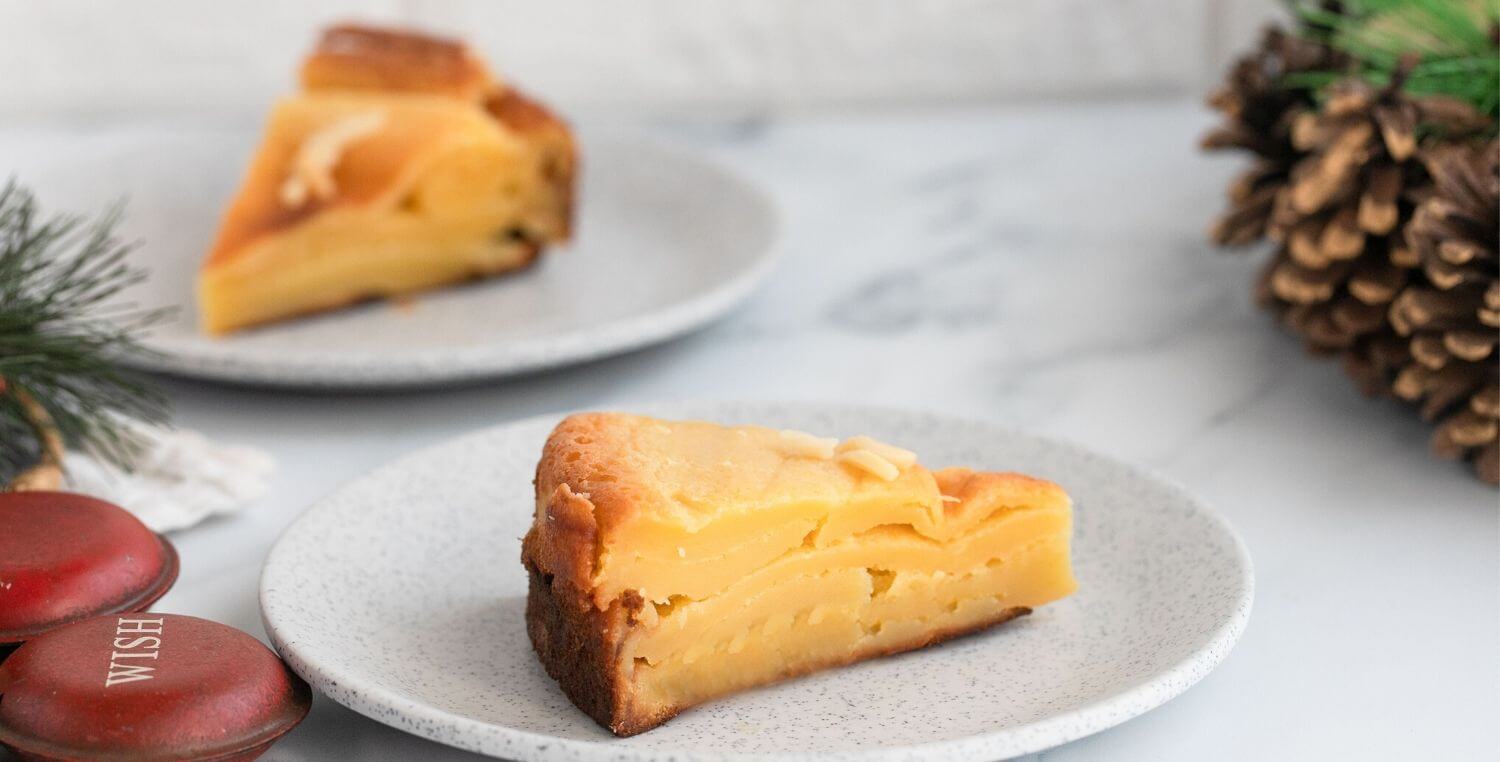 Filipinos who go abroad often yearn for bibingka, simple rice-flour sweet bread sold all over the Philippines. While it's simple compared to other food you'd see in most Christmas meals, a hot bibingka is perfect to serve in the December cold. Filipinos usually eat it with coffee, but it's also enjoyed with hot chocolate.

Leche Flan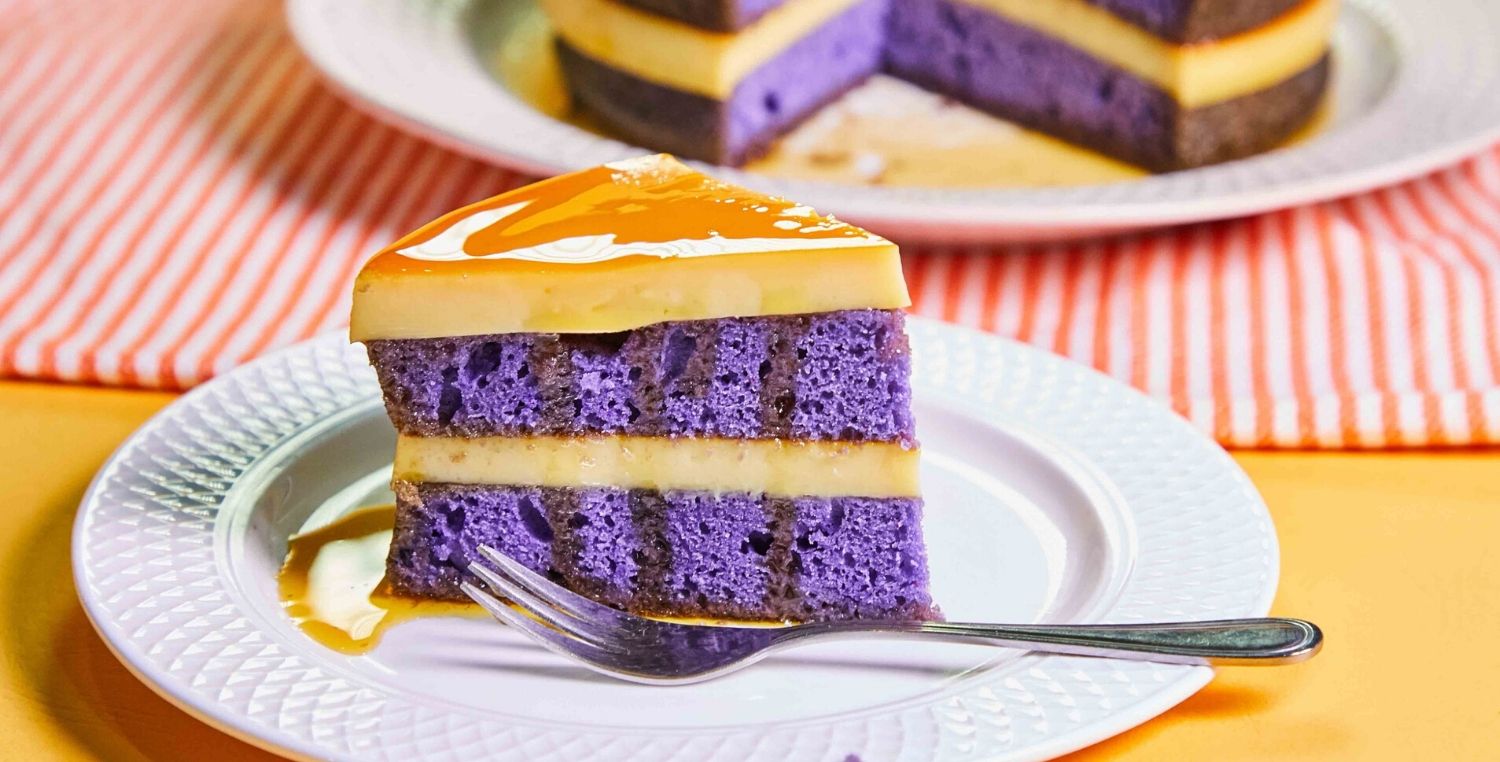 Ask a Pinoy what dessert should be served for a grand gathering, and they'll automatically suggest leche flan. This egg-based, syrup-covered custard is an ideal way to cap off a big, savory meal. Firm enough to retain its oblong shape; yet soft and creamy enough to melt in the mouth like pudding, a perfect piece of leche flan is a joy to share during a unique Filipino Christmas Party.
It's great to give and receive presents, but cooking for your family is surely one of the best ways to celebrate the spirit of the Christmas season. And by following the right Filipino Christmas Food Menu, you can give your loved ones a precious gift: the chance to experience the flavors of the Philippines with close friends and family.
Jeanette Anzon is a graduate of Architecture in UP Diliman. She enjoys photography, sketching, arts, film and continuous education. Currently, she works as a broker and as a home stylist, accommodating clients mostly in North America. Her exposure to the market has initiated a deeper learning to real estate, marketing communication and home design.