Halloween, also known as All Hallows' eve is celebrated on 31st October. And, what's better than the city of New York to celebrate this spooky festival. It hosts the world's largest Halloween parade, scary haunted houses, ghost tours, insane costume parties and whatnot. Halloween in NYC is filled with pumpkin head lanterns and houses are decorated so spookily that you can get goosebumps at the very sight of it.
Nothing celebrates Halloween better than New York, so here's what you can do to get the maximum thrills of this festival.

1. Village Halloween Parade In NYC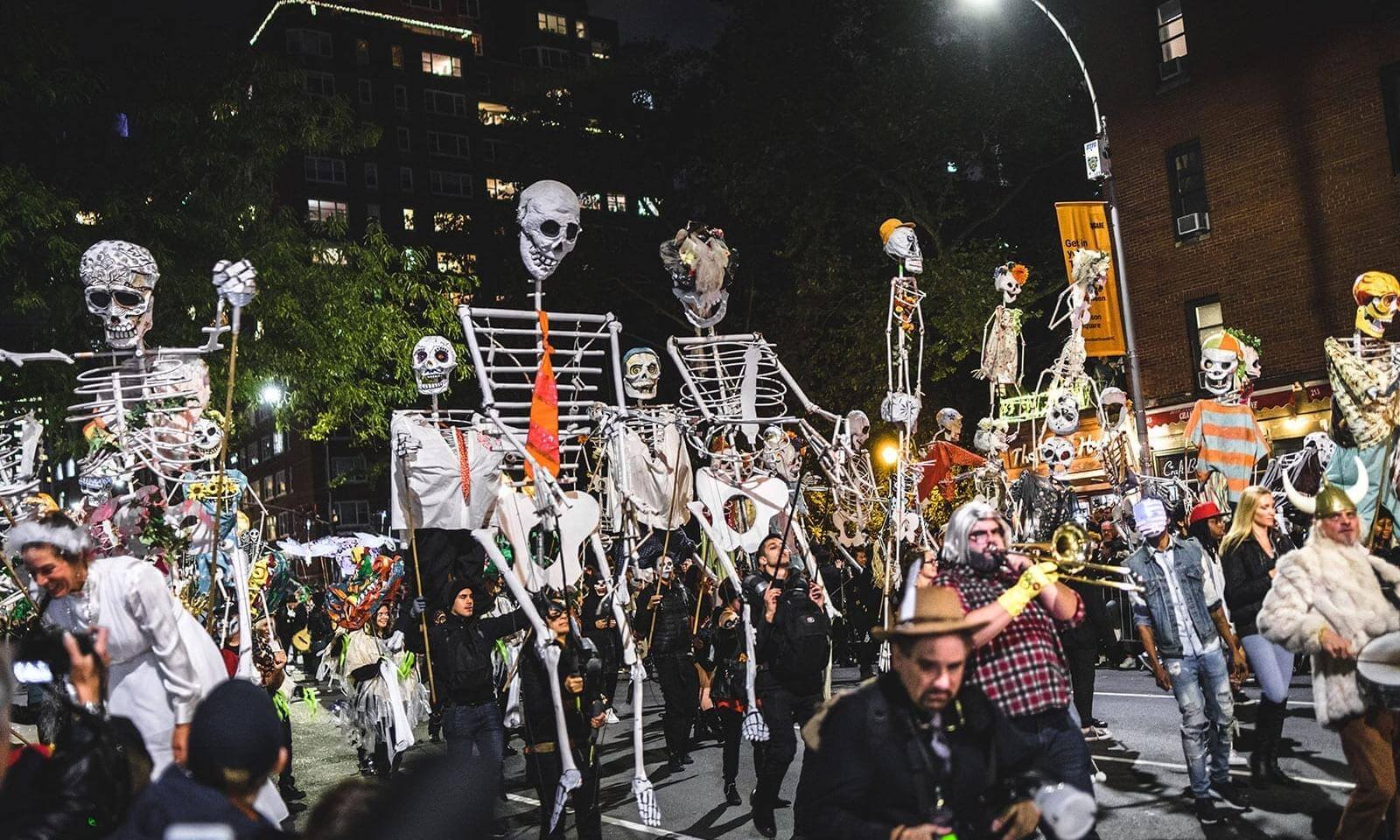 The highlight of this festival is the New York's Greenwich village parade on 31st October. It is one hell of an experience as more than 50,000 people join hundreds of giant puppets, floats, and over 50 bands from around the world for the parade up Sixth Avenue dressed up as zombies, ghosts, ghouls, goblins and whatnot. There are over 2 million viewers and anybody in costume can parade for free.
The theme for the 46th village parade is "Wild Things". Even if you join the parade or just watch it, you will be guaranteed a ghostly fun time witnessing some of the best costumes in the world.

2. The Monster Ball – Biggest Halloween Party In NYC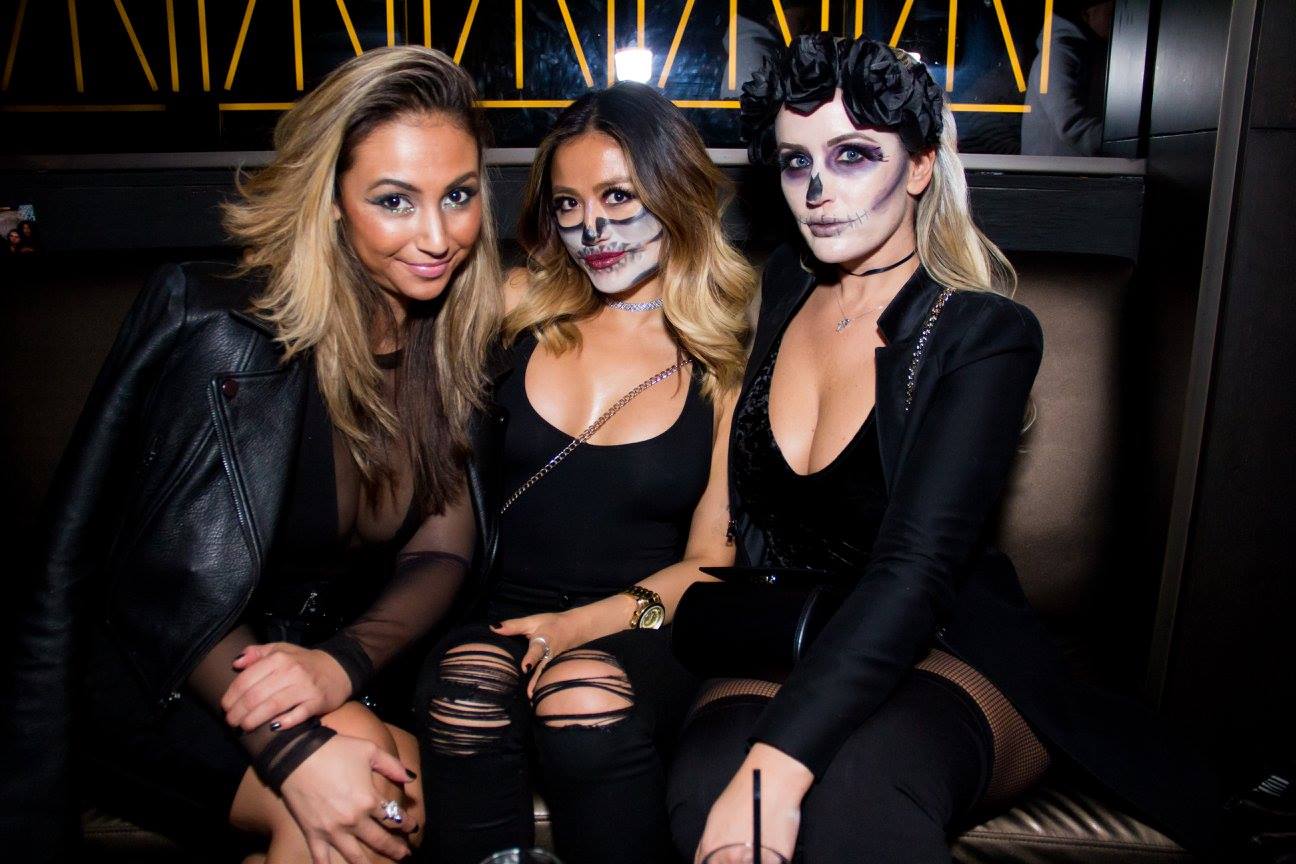 If clubbing is your thing, then this is the place to be. New York's most happening party where you can be dressed up in the craziest of costume and dance your heart out. The party will be at the world famous STAGE48, one of the most fashionable event spaces in Times Square NYC. Added bonus is that the DJs are some of the best performers of NYC.
Date: 26-27 October 2019
Time: 10:00 PM – 5:00 AM
Venue: Stage 48, 605 West 48th Street, New York, NY 10036, United States

3. Ghostship Purge – A Fun Event For Halloween In NYC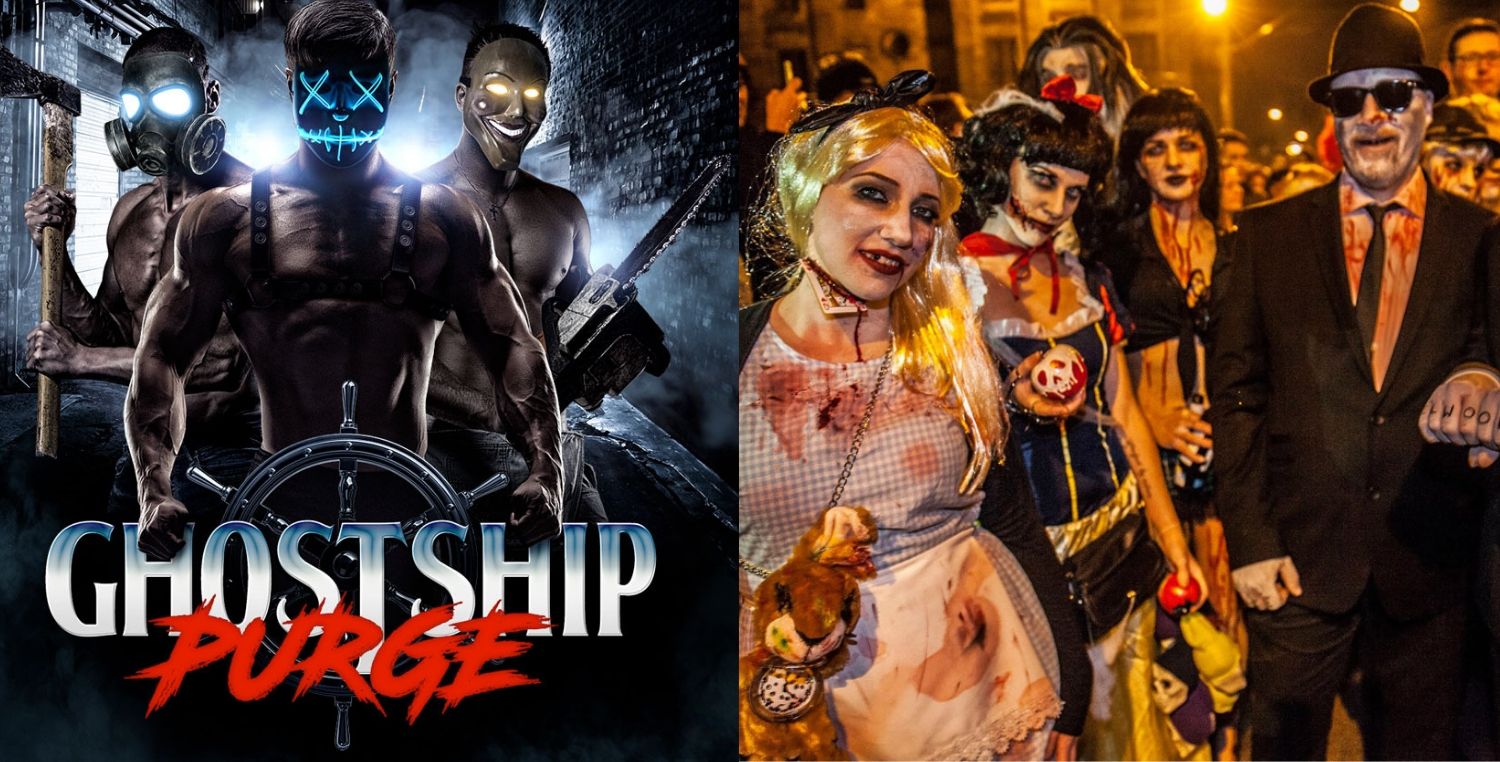 Ghostship is one of a kind of event to enjoy Halloween at its best. There are 5 levels indoor fully climate-controlled Ghostship, plus open bow, covered sky deck and over-sized windows to enjoy the sites.
You can enjoy and dance on the tunes of the famous DJ Phil Romano and enjoy a brief 45-minute sail at 1:30 AM along the breathtaking NYC skyline and up close to the Statue of Liberty along with NYC's Biggest Masked Halloween Costume Contest and a haunted darkroom below the deck, where you can explore your deepest desires.
Date: 25-26 October 2019
Time: 9:30 PM – 7:00 AM

4. Barcrawlerz-Trick or Drink: NYC Halloween Bar Crawl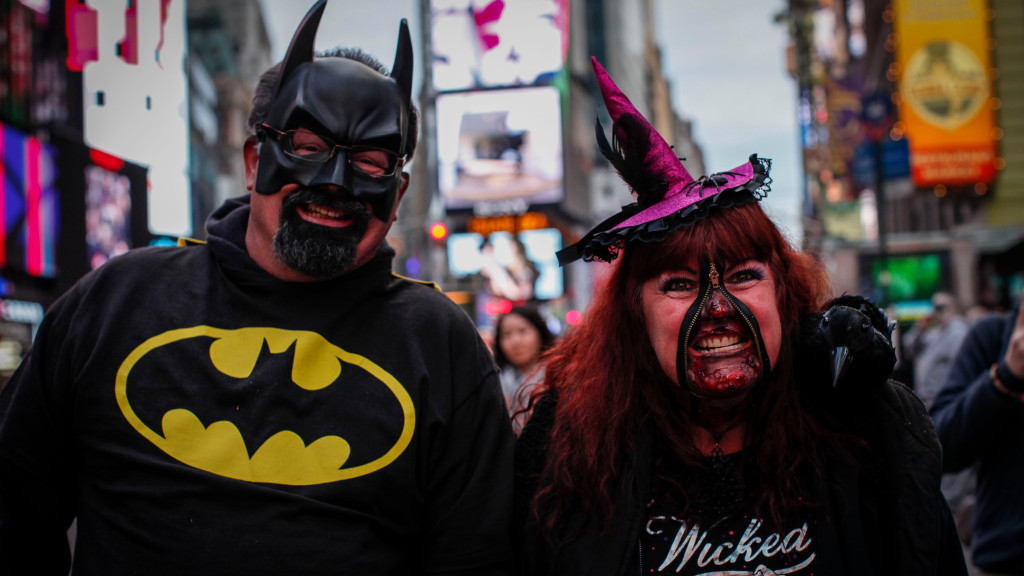 Halloween is a festival of trick or treats to collect candy treats. For the kid in you, barcrawlerz has come up with "Trick or drink" which features the best drink specials and the best bars in NYC. It is a two-day event where you can pre-purchase your Barcrawl wristband. Upon reaching the venue, you will get your wristband and map with participating bars, their location, and their drink specials. Your wristband gets you into any of the participating bars with no cover, plus gets you drink specials all night.
Date: 26 October – 1 November 2019
Time: 4:00 PM – 2:00 AM
Venue: NYC Venue TBA, New York, NY 10009, United States
5. Scary Bazaar In NYC – Halloween Special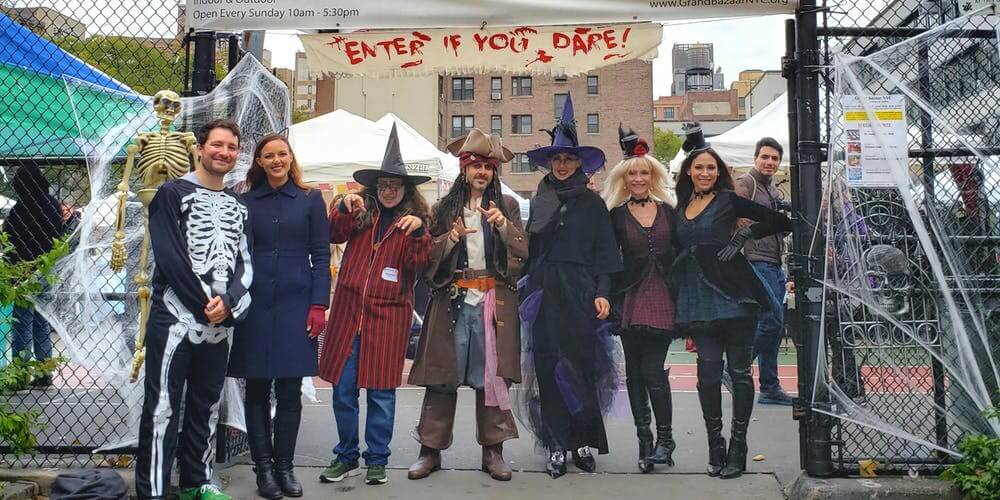 You can experience the real Halloween feel at Grand Bazaar, NYC as it is turned into a "Scary Bazaar" for Halloween, NYC's biggest and scariest weekly market. You will be welcomed by creepy crawly and ghostly decorations and can explore the 140+ spooky vendors dressed up in freakiest of costumes. You will also get to enjoy a fantastic selection of scary sweet treats from artisanal food vendors.
Date: 27 October 2019
Time: 10:00 AM – 5:30 PM
Venue: Grand Bazaar NYC,100 West 77th Street, New York, NY 10024, United States

6. The Great Jack O'Lantern Blaze Guide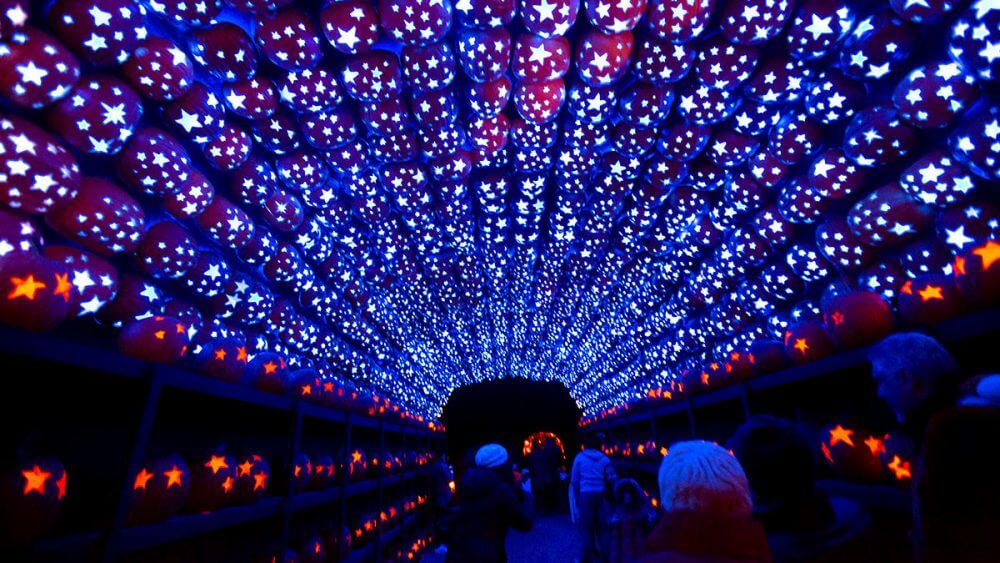 The Great Jack O'Lantern Blaze in Hudson Valley, New York is one of the best things to do in the fall in New York. You get to witness an army of more than 7,000 glowing, intricately carved pumpkins shining along the riverside near Van Cortlandt Manor. This is the tristate area's most spirited Halloween happening. There are also "stargazing" opportunities inside the Pumpkin Planetarium, flying ghosts and a special appearance by Sleepy Hollow's Headless Horseman.
Venue: 525 S Riverside Ave, Croton-On-Hudson, NYC

7. The Great Pumpkin Farm Fall Festival In NYC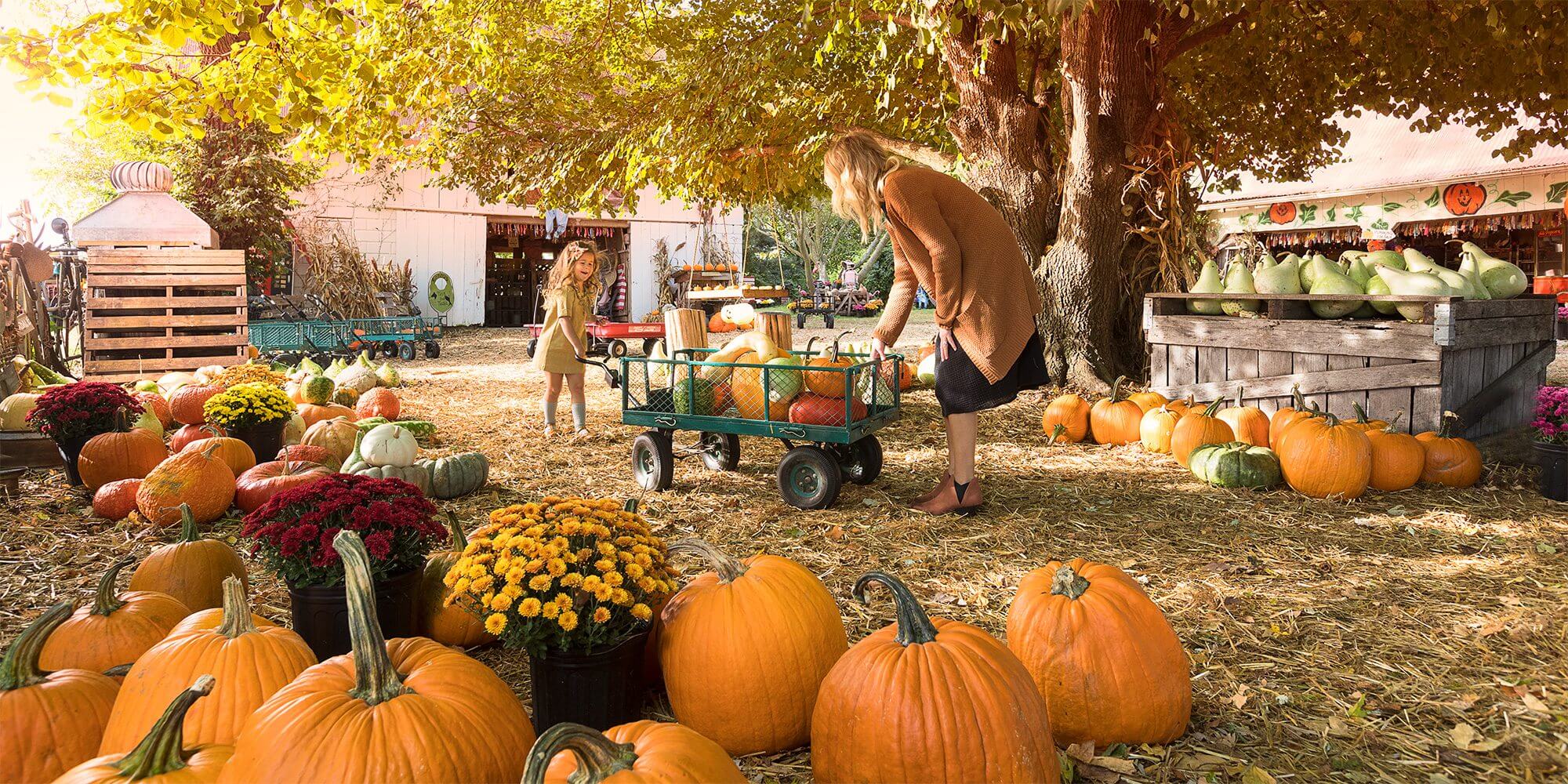 What is Fall without Pumpkins? At the Great Pumpkin Fall Festival, you can enjoy tasty fall food, corn mazes, hayrides, and live music all season long until October 31st. The NY Museum of Transportation near Rochester can take you on a historic ride to a colourful pumpkin patch where free pumpkin decorating, tasty cider, and doughnuts await. You can come dressed in your spookiest costume for special trick-or-treating in Halloween-themed trolley cars and soak in the autumn scenery.

8. Spooktacular Ghost Tours In NYC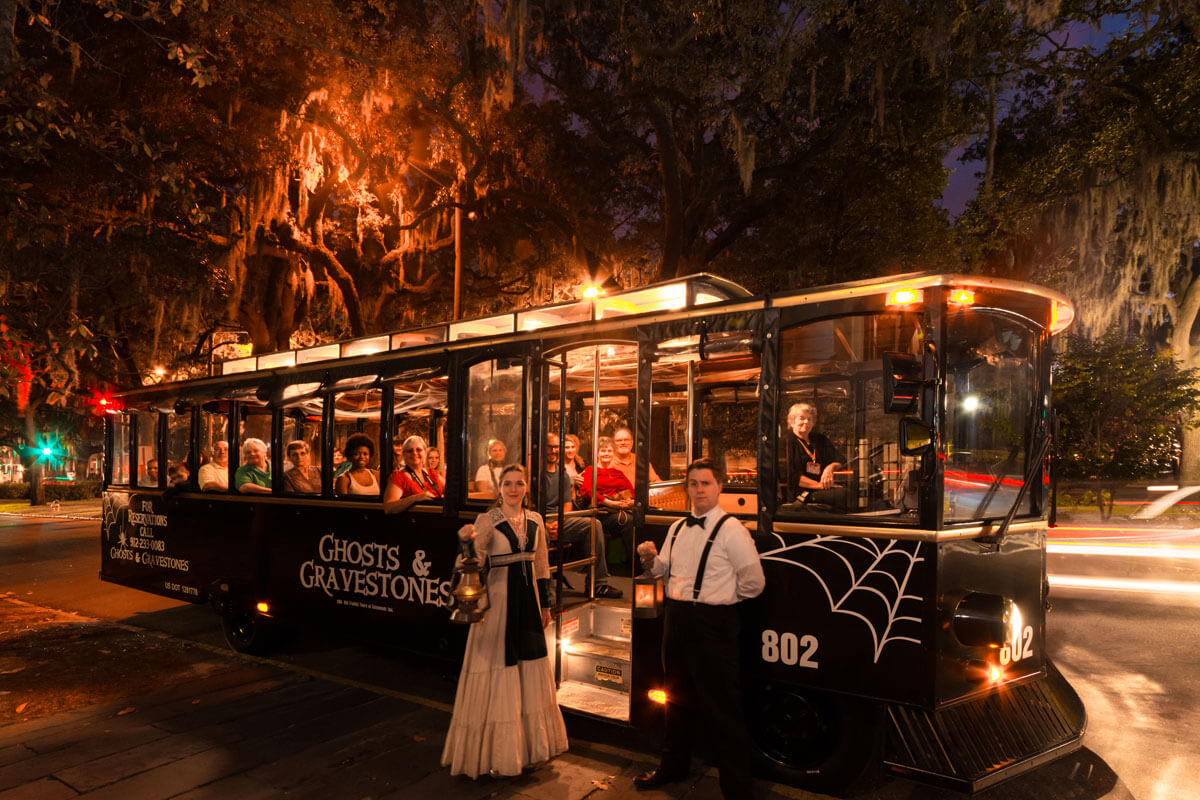 If you want to experience the paranormal activities and soak in the Halloween spirit, you can book the best ghost tours NYC has to offer and see some of the city's famously haunted streets, taverns, houses and asylums. You can investigate paranormal activities at the Morris-Jumel Mansion, explore the "Island of Lost Souls" on Roosevelt Island, or take a candlelit tour of the Merchant's House Museum, Manhattan's most haunted house.

9. Tompkins Square Park Halloween Dog Parade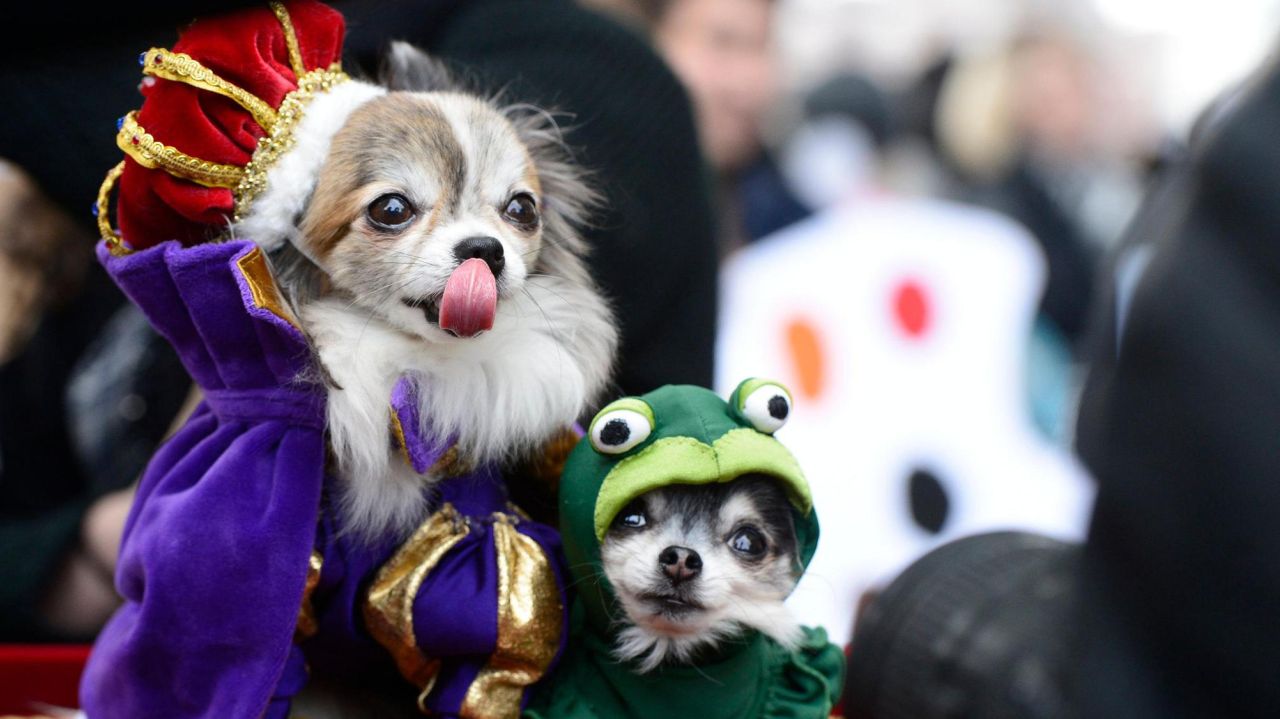 All the Dog lovers, gather here! You can witness the sweetest creatures putting on some of the cutest and most creative costumes you've ever seen at the annual Tompkins Square Halloween Dog Parade. It is "the largest dog costume parade in the world" with hundreds of dogs in costumes and thousands of spectators as cited by CNN.
Date: 19 October 2019
Venue: East River Park Amphitheater located alongside the FDR at Grand Street in East River Park

10. Haunted Bars In NYC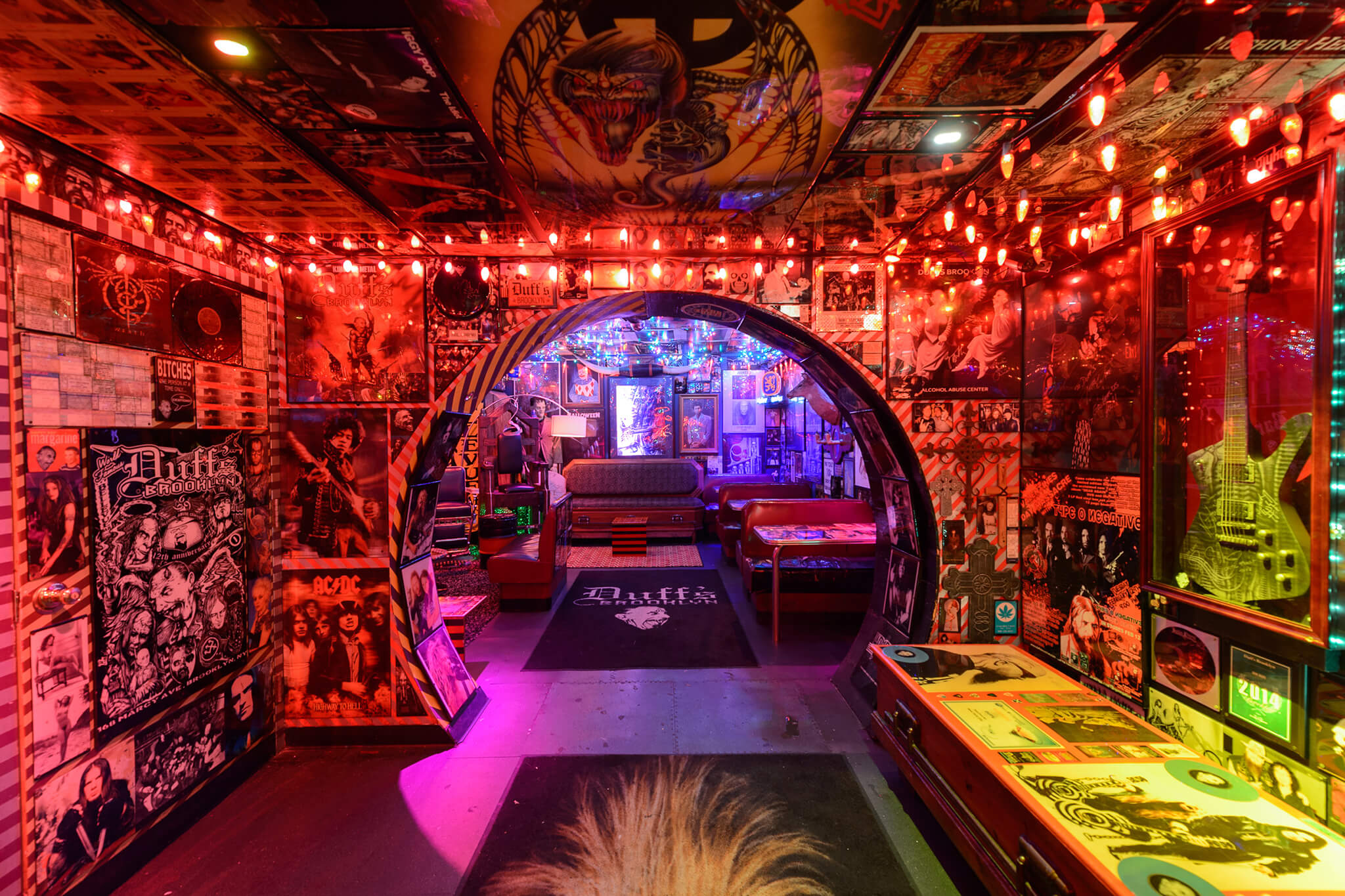 There are a number of bars and restaurants in Manhattan that are reportedly haunted. You can visit the ghost of the sailor named Mickey at the Ear Inn in SoHo or the ​spectre of the poet Dylan Thomas at White Horse Tavern, where he reportedly died after taking 18 whiskey shots. All of the establishments are set in historical buildings to give you chills down your spine.

11. NYC Halloween Parade and Pumpkin Flotilla in Central Park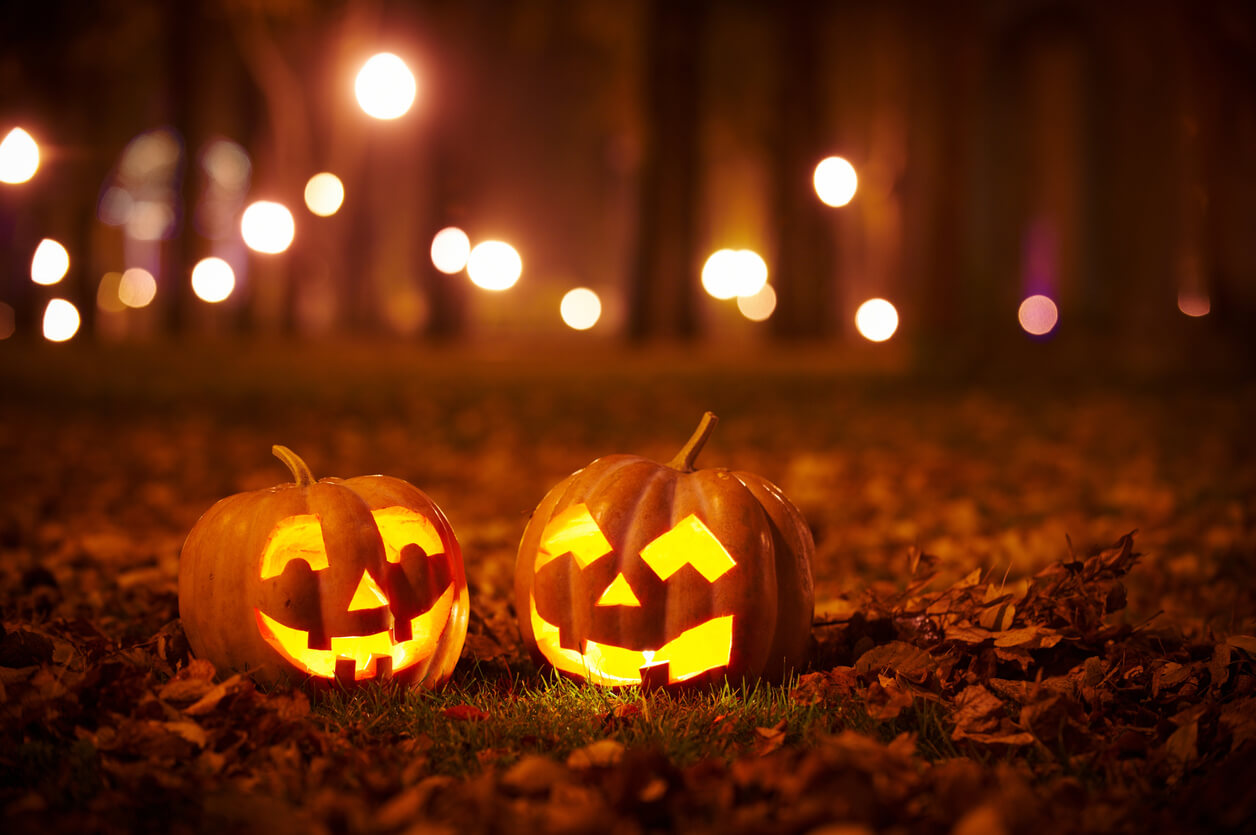 Live music, spooky stories, pumpkin carving demos, a parade, and the annual Pump Flotilla are all part of the fun in Central Park. You just need to wear your costume and bring your carved pumpkin for this annual event at the Dana Discovery Center.

12. Halloween Haunted Houses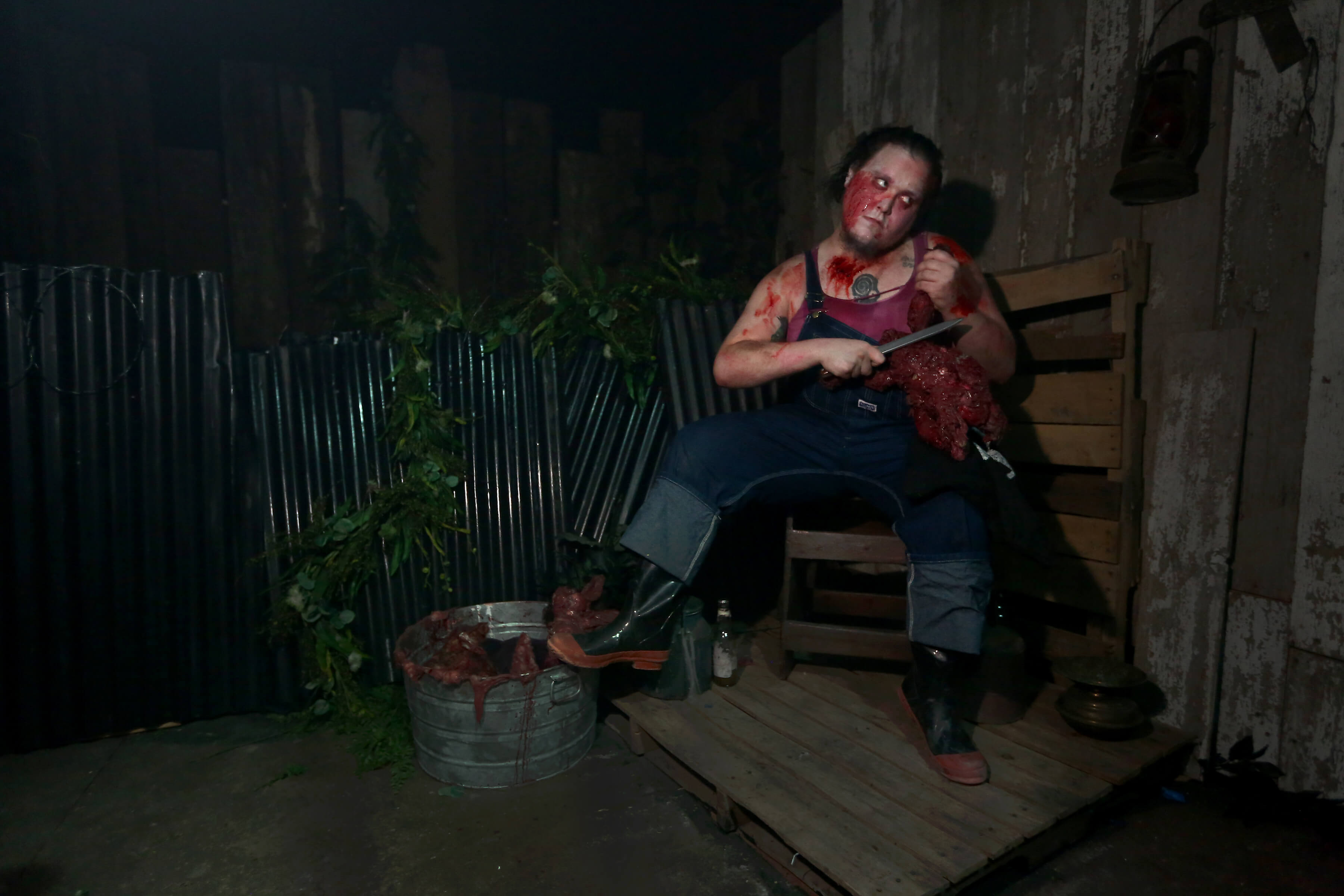 If you're a person who enjoys being frightened, head to the 65-acre Headless Horseman Hayrides and Haunted Houses in the Hudson Valley and put your scare tolerance to the test. Explore six different haunted houses, each with its own backstory and unique characters, such as a motel, a slaughterhouse etc. You can also take a haunted hayride, try to survive the mile-long corn maze and enjoy a totally creepy circus sideshow.

Make the most of the Halloween by indulging in some spooktacular experiences in NYC.
Check Out More Halloween Events In NYC