Trick or treating is just the essence of Halloween but there is a lot that happens on Halloween night all over the world, especially in New Orleans. After Mardi Gras, Halloween in New Orleans is the wildest and craziest fest that attracts tourists from all over the world every year. The events that take place during the Halloween Night are excitingly haunted and there are lots of activities to do. Unleash your most imaginative and devilish attire here at New Orleans and let's see who scares who! And it's a well-known fact that no other city does Halloween better than New Orleans! New Orleans is popularly known as the most haunted city of America because of its rich "haunted" history.
So are you excited, brave and ready enough to have one of the best experiences in the world?

1. Spooky Halloween Tours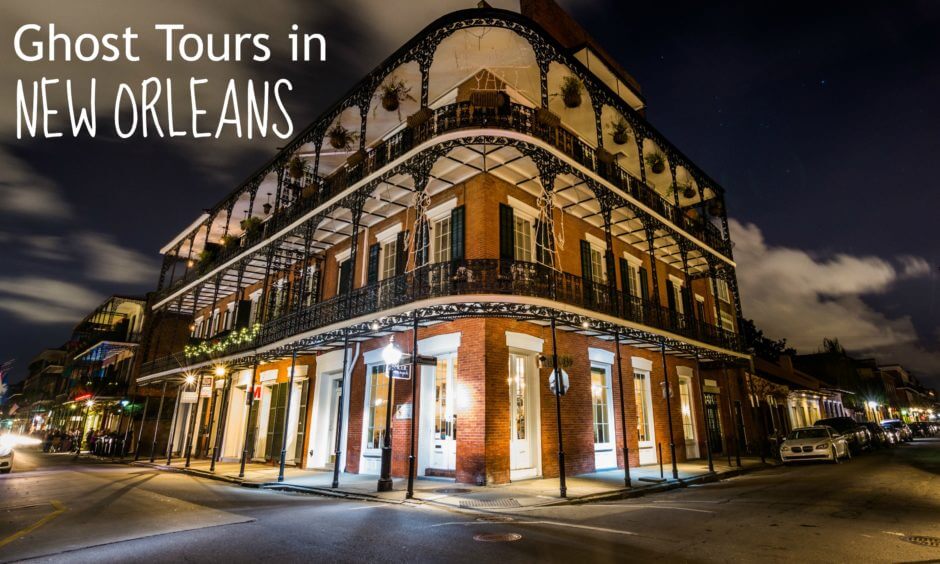 Pack your bag with all the necessary gears because you might want to start your adventure with one of the most haunted tours through the French Quarter. Be alert when you pass through the haunted houses in Uptown, Garden District and so on. Beware of the world-famous underground cemeteries because they will run chills down your spine. New Orleans is famous for haunted stories that have been claimed to be based on true events. Most of them have either been documented or visually captured!
If haunted houses are your thing, then you must visit "The Mortuary" from the 1930s. It is an actual Mortuary and is claimed to be haunted! The attraction spans multiple floors when you observe that the mortuary is between two cemeteries!
And, if you are interested in themes like Satanism, then you must visit the "House of Shock". If you want to experience the scariest tour of your life then you must go for the Halloween tours in New Orleans.

2. Experience Voodoo Music And Arts In New Orleans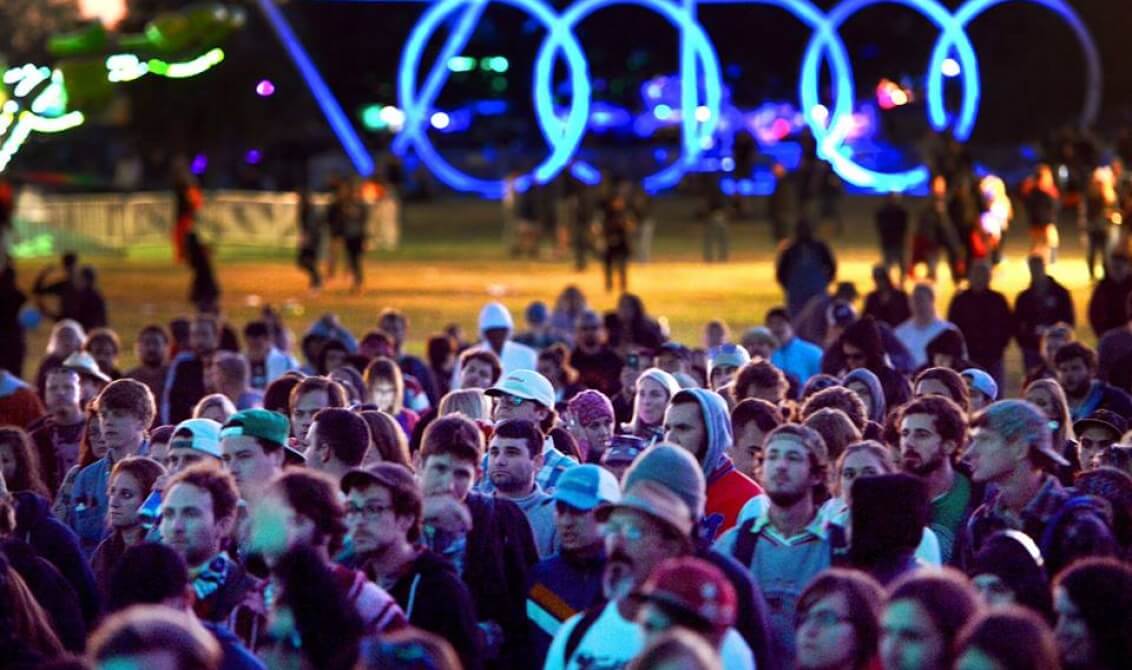 This is where things get interesting. The Voodoo Music and art experience is a 3-day music festival that features some of the greatest artists of rock, pop, electronic and country music! It takes place in New Orleans' City Park on Halloween weekend. Well, it is New Orleans, so great music is must to be on the scene. There is a long list of performers who perform during this scary night. Guns N' Roses, Interpol, Rezz, Brandi Carlile, et cetera are some big names that perform at this event every Halloween night! The festival also features several vendors in the markets from where you can do some "horror shopping".

3. The Voodoo Shops In New Orleans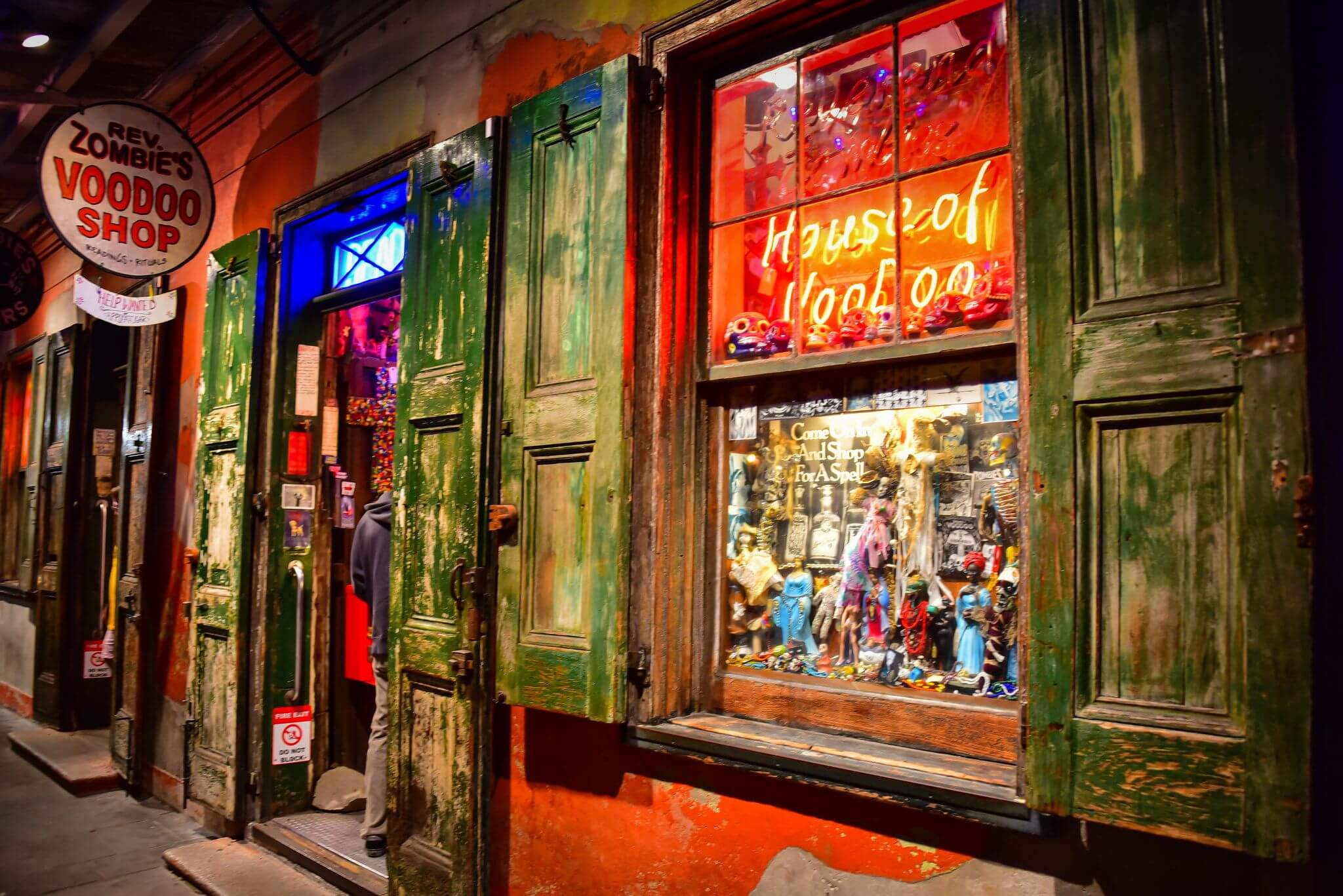 While prowling around the French Quarter, you can find several Voodoo shops. At these shops, you can learn a lot about the history behind several spiritual practices in New Orleans. The mind-boggling characteristic of these shops is that you can feel the spirit of Marie Laveau, the High Priestess of 19th century New Orleans which is quite creepy. And, moreover, you might even learn a few spells and mystical incantations!
One other incredible feature is that a few shops are catering specifically to vampires! So don't forget to get in on the action!

4. The Krewe of Boo: Halloween Parade In New Orleans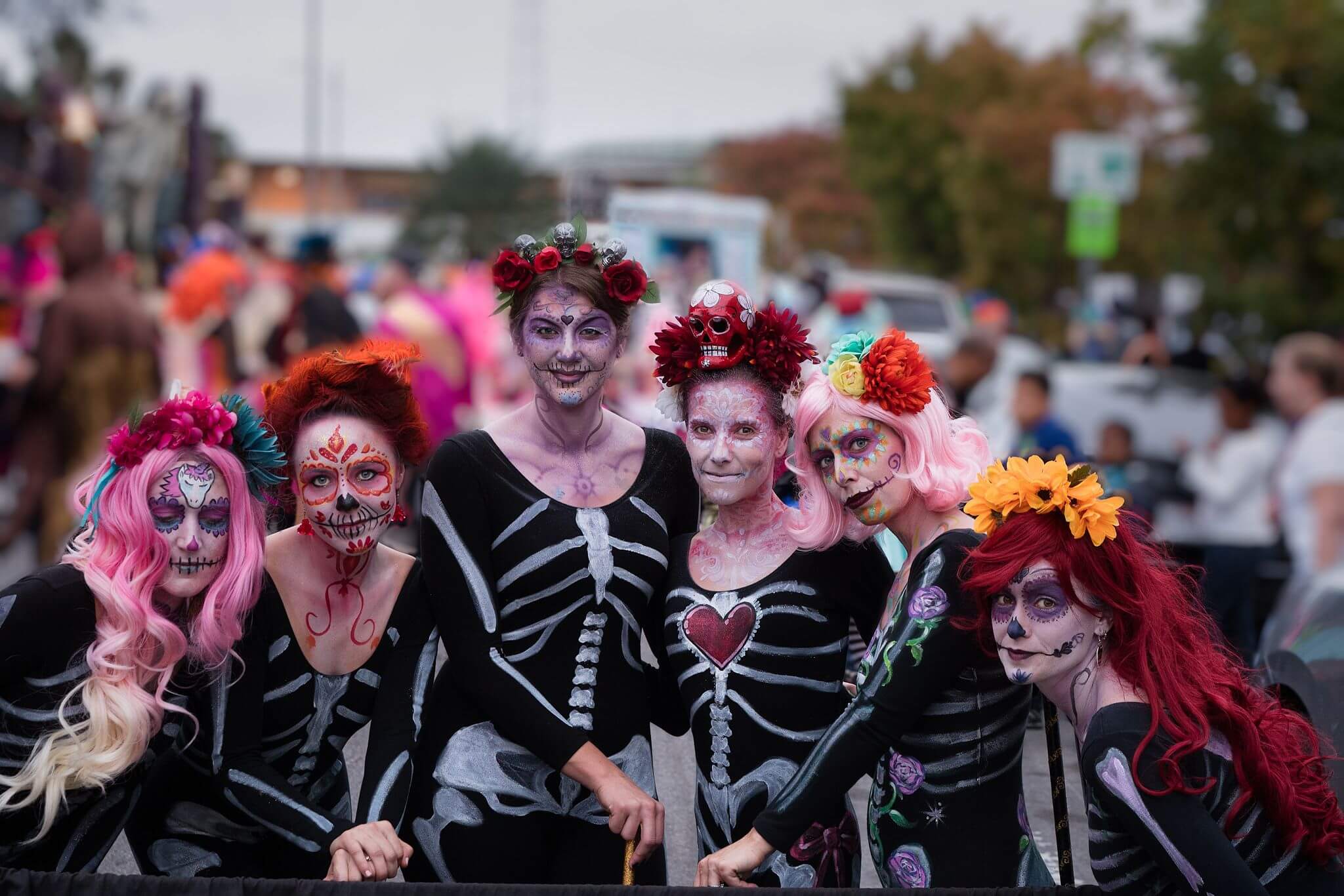 Krewe of Boo Halloween Parade is the official New Orleans Halloween Parade since 2007. This parade exclusively features three-dimensional props and floats designed by the renowned Kern studio. The parade usually begins at Elysian Fields in the Marigny and goes down Canal Street to the National World War 2 Museum. The Krewe of Boo Halloween Parade is the essence of Halloween in New Orleans and the most interesting event after Mardi Gras. The most friendly place is the initial line-up along Elysian, through the first turn onto Peters and moreover you can walk right up to the floats and see the riders up close!

5. Street Parties During Halloween In New Orleans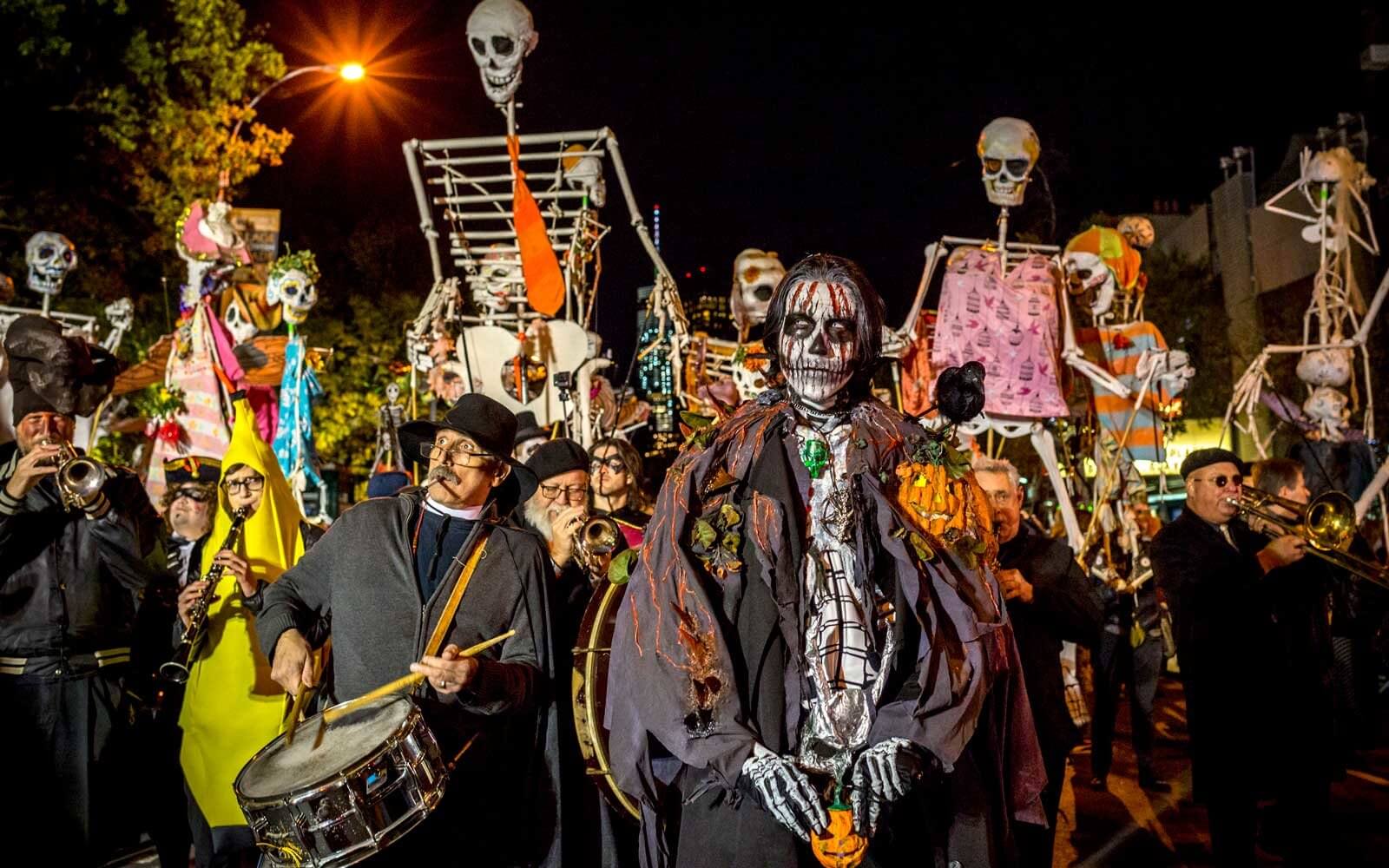 Frenchmen Street is the biggest celebration destination during Halloween in New Orleans. Located in Faubourg Marigny, this street features one of the best street parties with masses of partygoers dressed in innovatively scary outfits. You can also head to St. Claude nearby for more fun!
Another striking feature is the French Quarter's LGBT community which too hosts extravagant parties. They are out in full regalia for Halloween and entertain everyone. Bourbon and St. Ann streets are a must-visit in this case. Their parties feature exciting galas, a lot of drinks, dance and costumes.

6. The Gallier Historic House Museum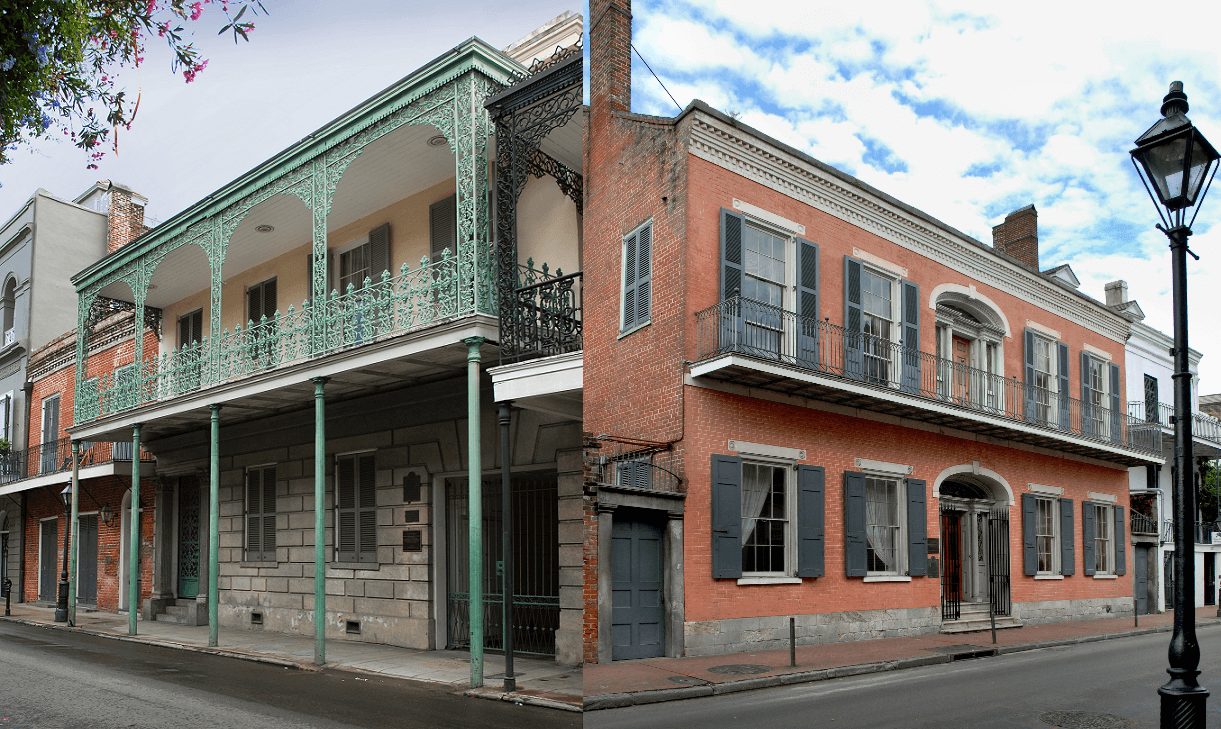 The Gallier Historic House Museum on Royal Street in the French Quarter is one of the most haunted places in New Orleans. It is a 19th-century museum located on the Royal Street in the French Quarter. Tour guides often discourage tourists from standing under the balconies because it is rumored that there is too much bad energy in there. Also, it is rumored that the owners can't keep the Gallier House for long under their possession.
Moreover, if you visit during October, you'll get a chance to see how the Creoles lived in New Orleans and dealt with death. In October, the Creole Death and Mourning Exhibition features funeral clothing and related antiques of the Victorian era.

7. Endless Night Vampire Ball Of New Orleans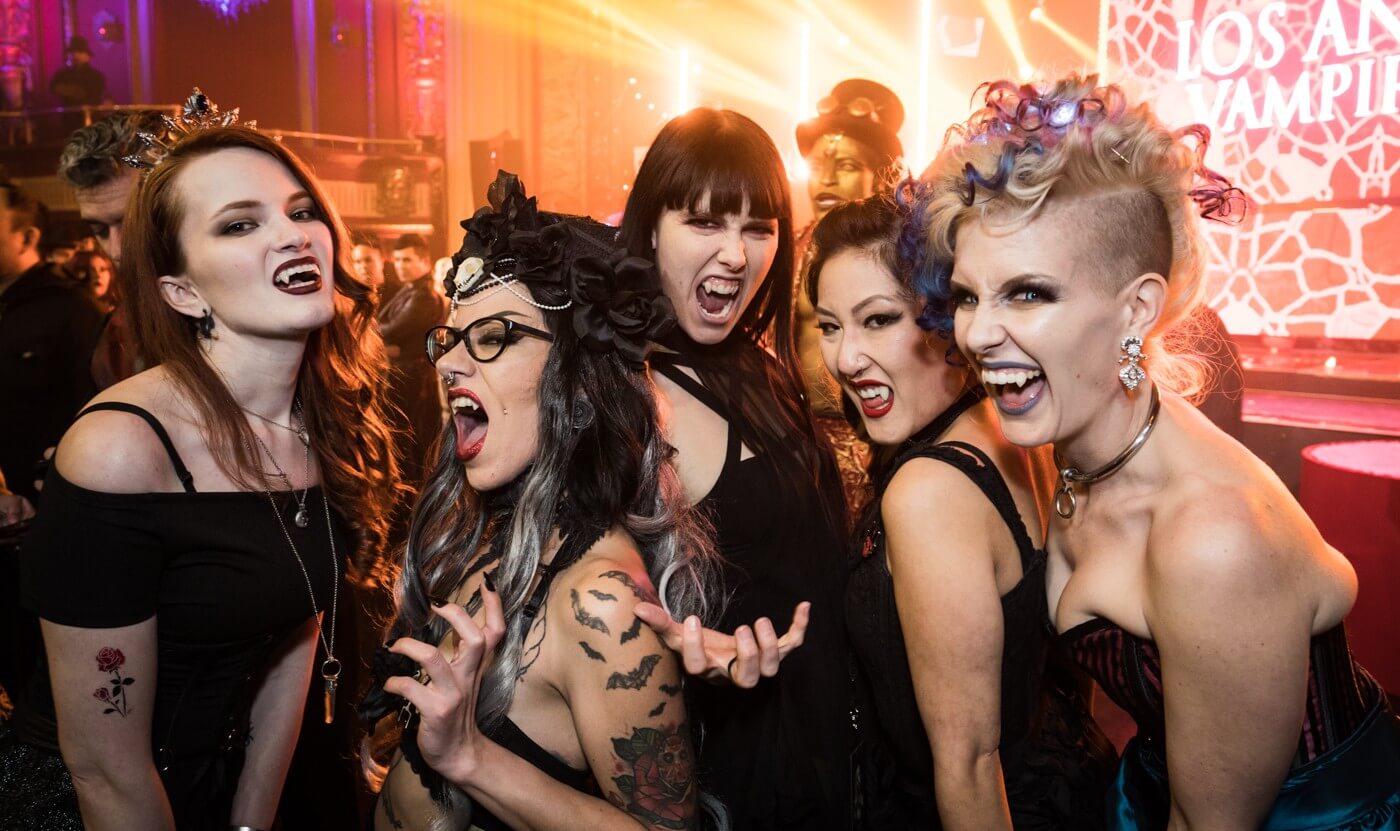 If you are into a masquerade ball, then this event is just for you! But there is a catch! If you want to go to the Endless Night Vampire Ball, then you need to follow their 'strict dress-code'. Yeah, we know you don't like rules while you enjoy. But actually, this forced themed dress code is the fun part! You will feel like you have stepped into a completely different world! Every year there is a different theme. In 2019, they are featuring a Black Magic theme. Thus you are going to encounter dark magicians and voodoo queens in 2019.
Moreover, tourists and locals suggest that you must stick around until midnight for the special cirque performance which features Father Sebastian. You need to buy tickets to attend this event and remember that this event takes place only during Halloween in New Orleans!

8. Ghosts In The Oaks Amusement Park

Ghosts in the Oaks usually takes place during late October in the Carousel Gardens Amusement Park and Storyland. This is the most family-friendly Halloween event in New Orleans. The event features trick or treating, enthralling rides, arts and crafts, and a pumpkin patch. You need to purchase the tickets online for this event.

Check Out Halloween Events In Your City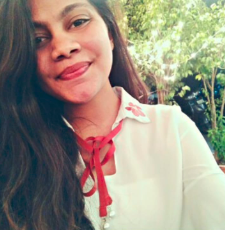 Hoarder. Overthinker. Dreamer. Mostly Writer. Lover of little things and coffee. Always wants to have the last word and wants to be chosen first. Might find her dancing or speaking to herself on the driveway.