Those everyday jobs, tasks, and responsibilities often over-shadow what you want to do. Our regular 9 to 5's usually kill the entrepreneur inside us and hold us back from working on our hustle. Most of us have a dream business to start with or host a successful event but in the day to day running we simply ignore our dreams and what we want to do. So those who want to stand out of the crowd and do something innovative along with their regular jobs, here are a few event ideas for a part-time entrepreneur in you!

1. Organizing Pub Crawls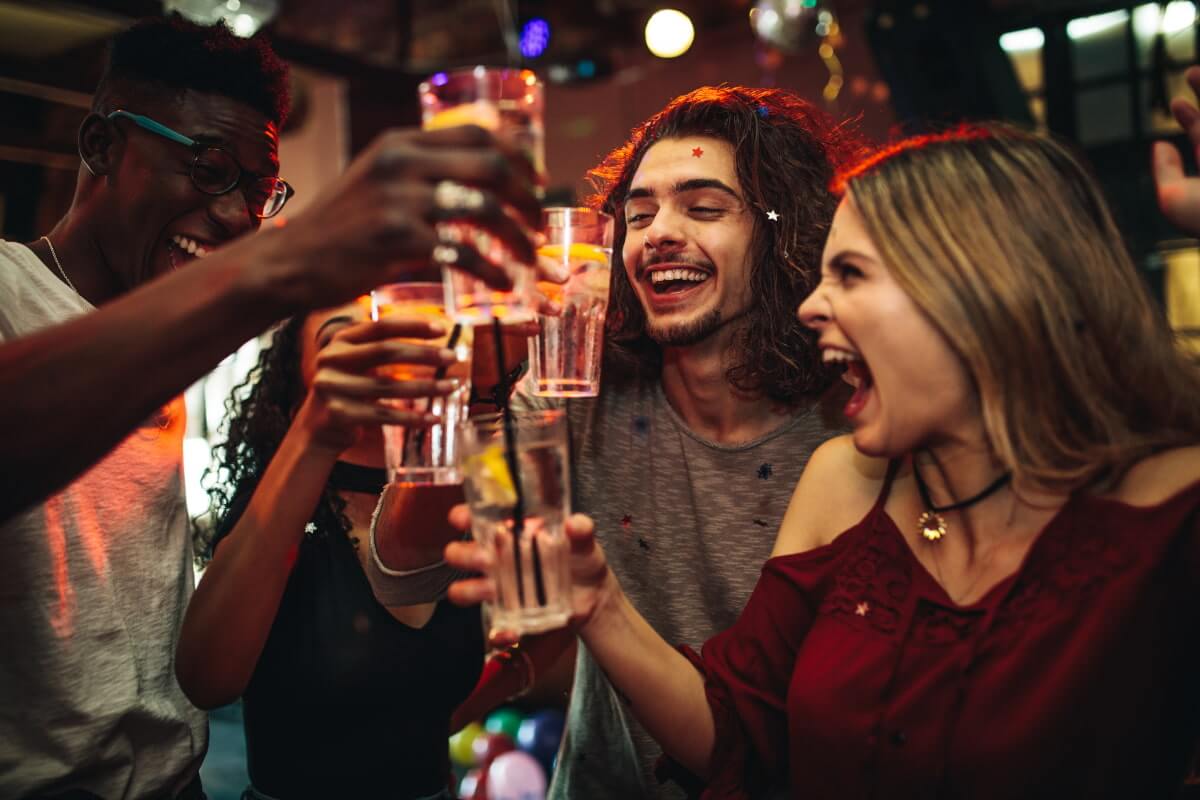 It's quite understandable that your hectic day takes a toll on you. So why not organize an event which is fun and helps you earn money? Well, a bar or pub crawl would be the best-suited event. Nothing brings coworkers, friends, and strangers together better than a fun bar crawl event. Organizing a bar crawl will give you a chance to make new friends, bring you joy in what you are doing and of course, money.
To make your event more interesting, you can give your pub crawl a theme. Be careful while selecting a theme, you must make sure that your guests like the theme. Take their advice if necessary or ask your friends. Also, you can include mini-events. Why so? Because it's cliché that few people often stay put at one of the bars or pubs. Encourage them to move by organizing mini-events like scavenger hunt and award prize for the same.

2. Food Walks For The Foodies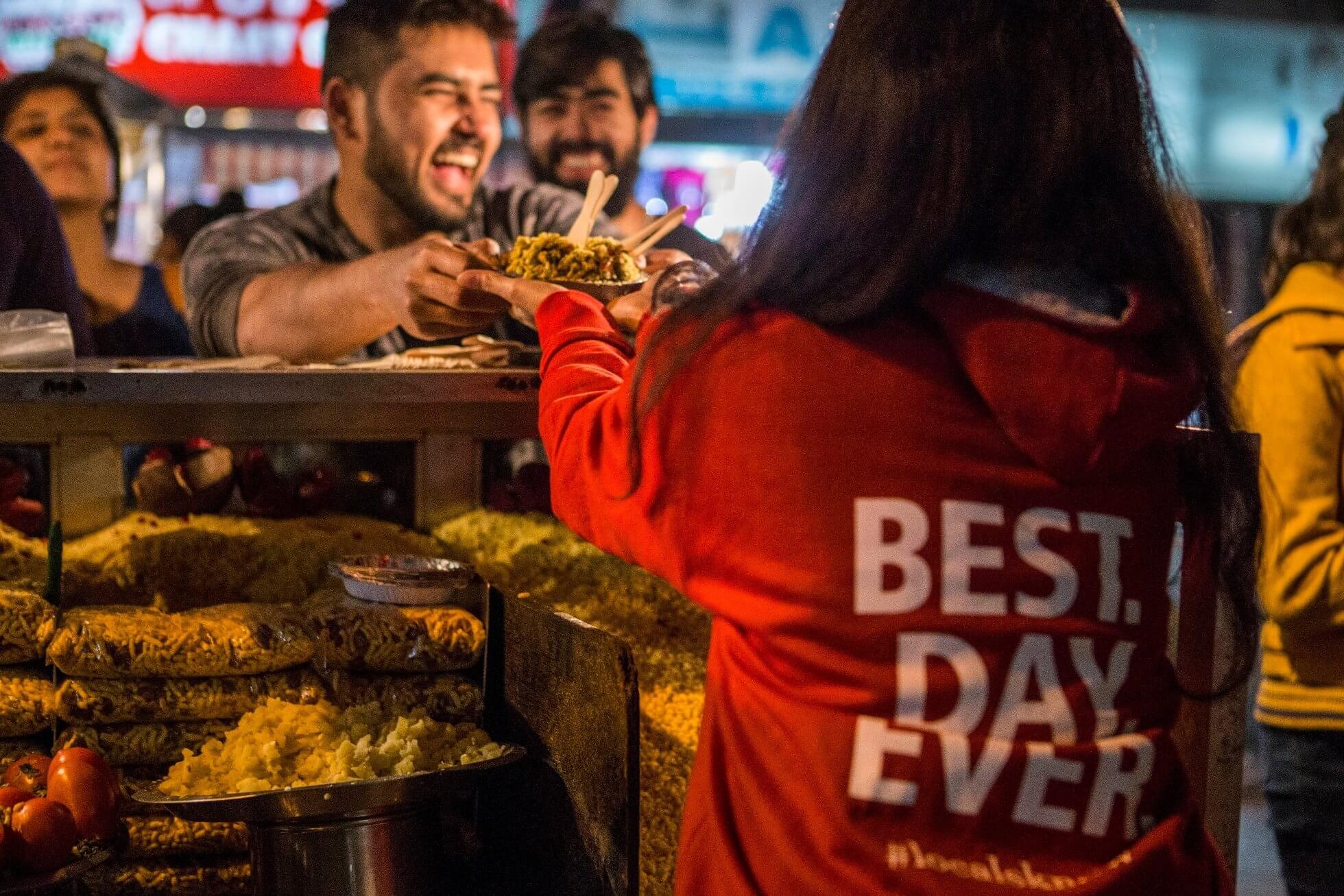 Food walks are one of the most entertaining and attractive events. Undoubtedly, this is one of the best event ideas for a part-time entrepreneur. Why not set on a stroll to try out all the local street food vendors and also make money in the process? A food walk would be quite refreshing after your tiresome day.
You can either discover one of the tastiest street foods served in your city along with your group or you can go on a dessert hunt! You can also make the event more interesting by giving it a theme based on a cuisine you will be exploring. For example, you can set out on the streets to explore the best South Indian food or you can go early in the morning with your group to have some of the tastiest Pancakes and Waffles in town.

3. City Walks To Fulfill The Wanderlust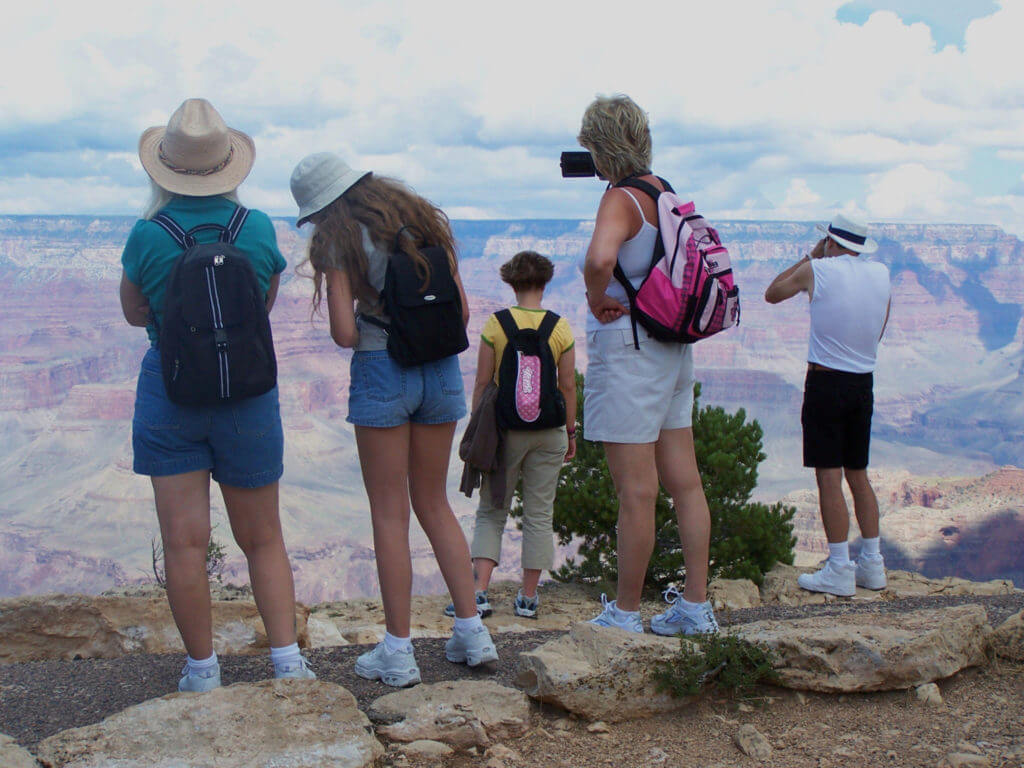 Morning and night city walks are completely different. Morning city walks will woo people who are all for sunrise and love strolling during the dawn while night walks will attract young people who want to enjoy the nightlife of the city. It also depends on the demographics. Some cities feature beautiful nights where night walks would be ideal while some feature natural beauty where morning walks would be ideal. So you need to plan accordingly.
For organizing night city walks, you must try selecting destinations that have 'showy lights' because the night will enhance the beauty of the place. You can go to places which have beautiful musical fountain shows or maybe temples and churches which are decorated with lights at night. If you are planning for a morning walk, you can visit beautiful parks along with your group.

4. Sunday Yoga Classes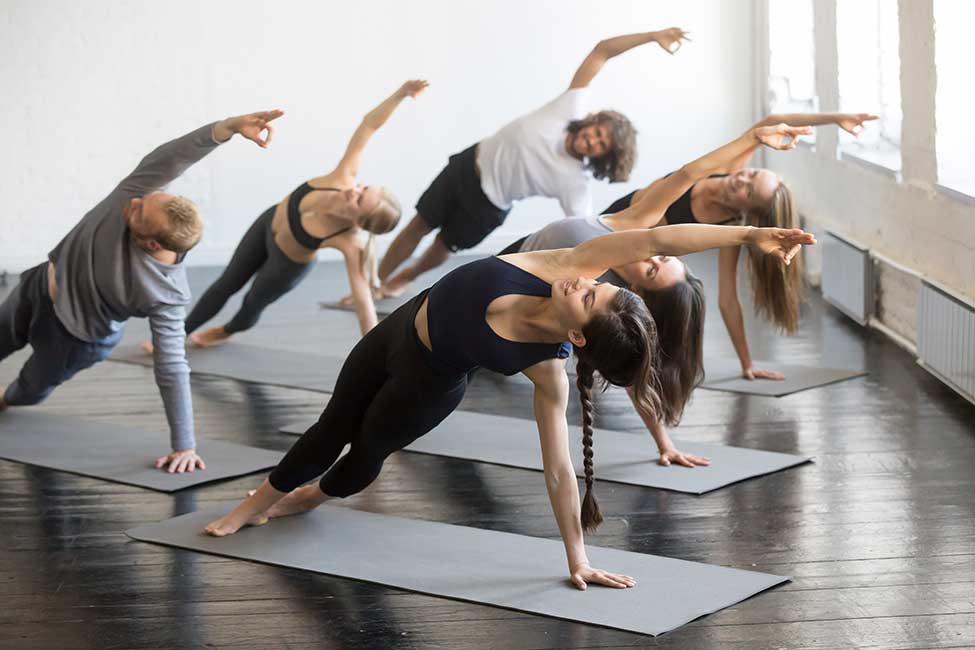 Yoga is the art in demand. If you excel at it then organizing a yoga event would be one of the best event ideas for a part-time entrepreneur like you. While you work on yours and your guest's health, you also build some fortune for yourself.
Hence, organizing yoga events on a Sunday is a great idea! But, most importantly, make sure that you are well-versed in yoga so that you can build trust among your guests and participants.

Related blog: How To Organize A Wellness Event
5. One Interesting Cycling Event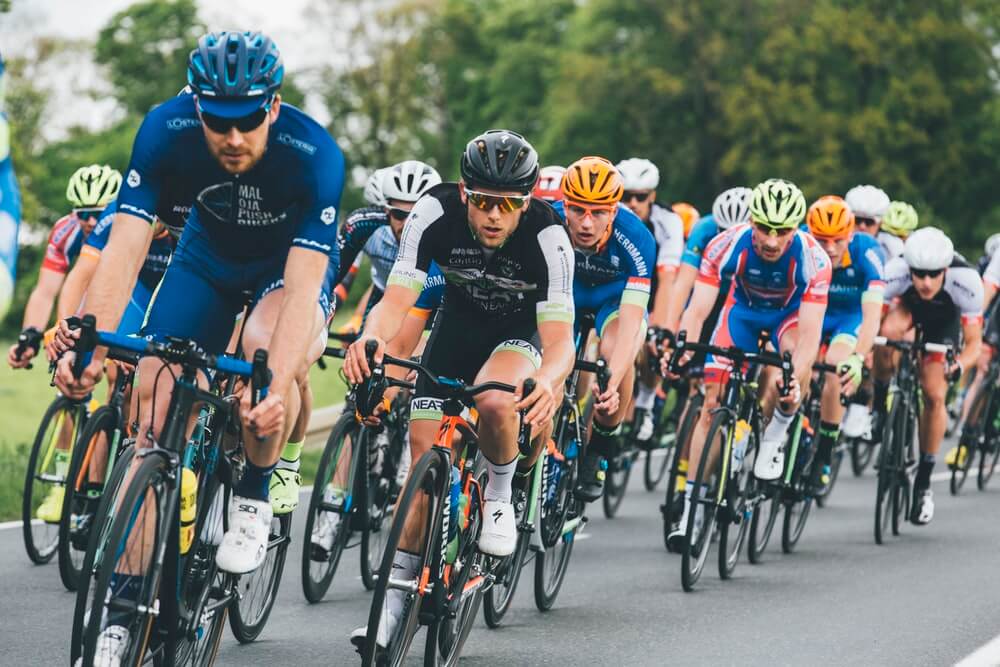 Cycling is quite common and conventional sport when it comes to events. But do you know? Cycling events have witnessed the most number of participations! It is fun, recreational and beneficial for health. Such events are great to meet other enthusiasts. Cycling is one of the awesome event ideas for a parttime entrepreneur who has interests in working on any health-related event.
You can organize a cycling event in various ways! You can project the event as a cycle race. It would be fun if you organize separate races for separate age groups. You can also organize mini-events like finding a way to a beautiful destination in the countryside.

6. Indoor Games & Sports Tournament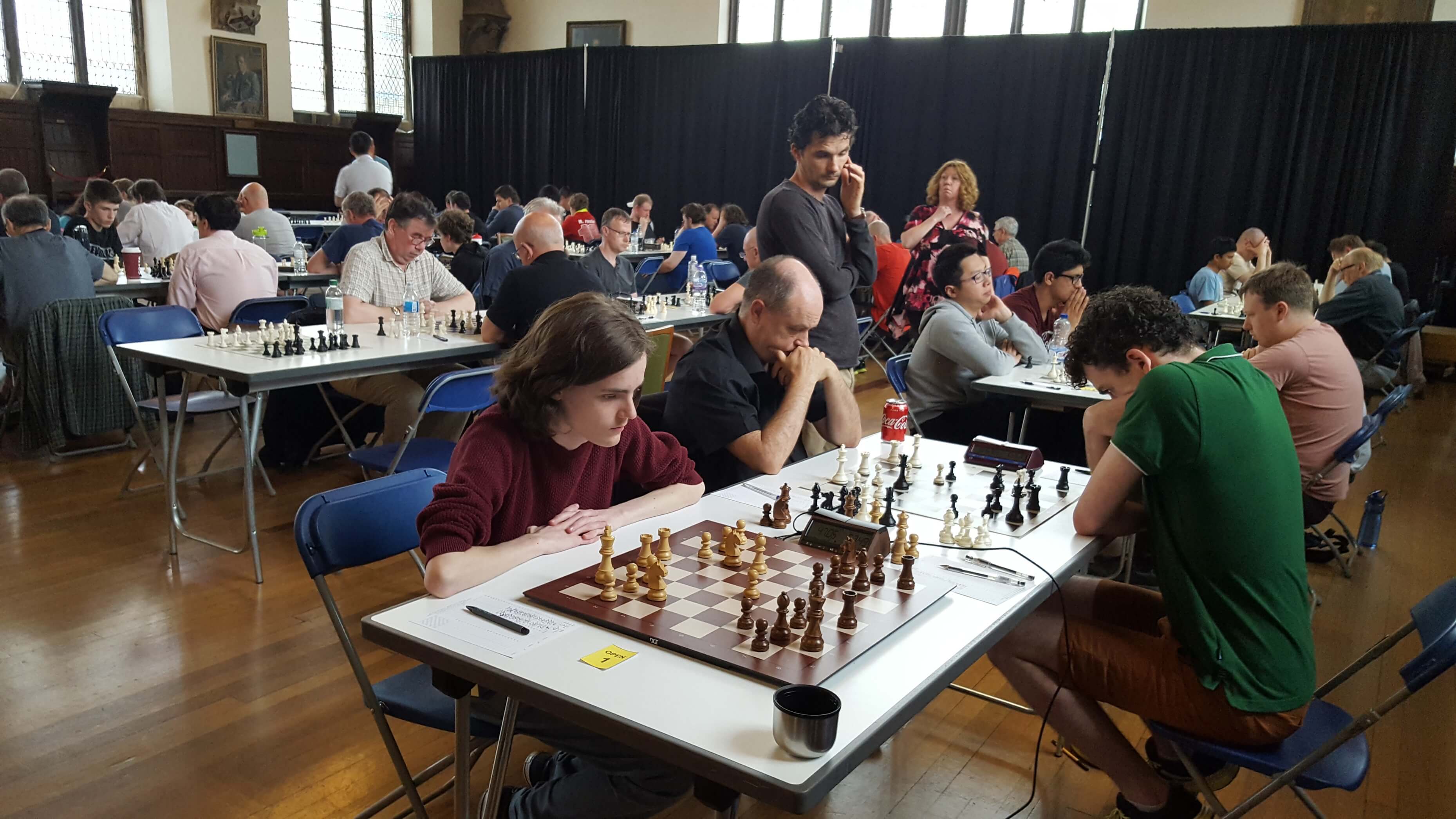 Indoor sports are fun. It is quite an event idea for a part-time entrepreneur because it attracts people from all age groups. People easily get attracted to such events because it helps them interact and mingle better. Organizing a fun indoor game night will enable you to interact better with new people and have some fun whilst you make some money.
You can organize a competitive chess battle for adults or a carrom game competition between couples. You can also play the popular housie and reward prizes to the winners. You can think out of the box and come up with your unique ideas related to indoor games like getting a bowling alley set and thus organizing a bowling alley tournament or get a foosball table that can become the center of attraction of your event!
7. Art & Craft Workshop For The Creative Heads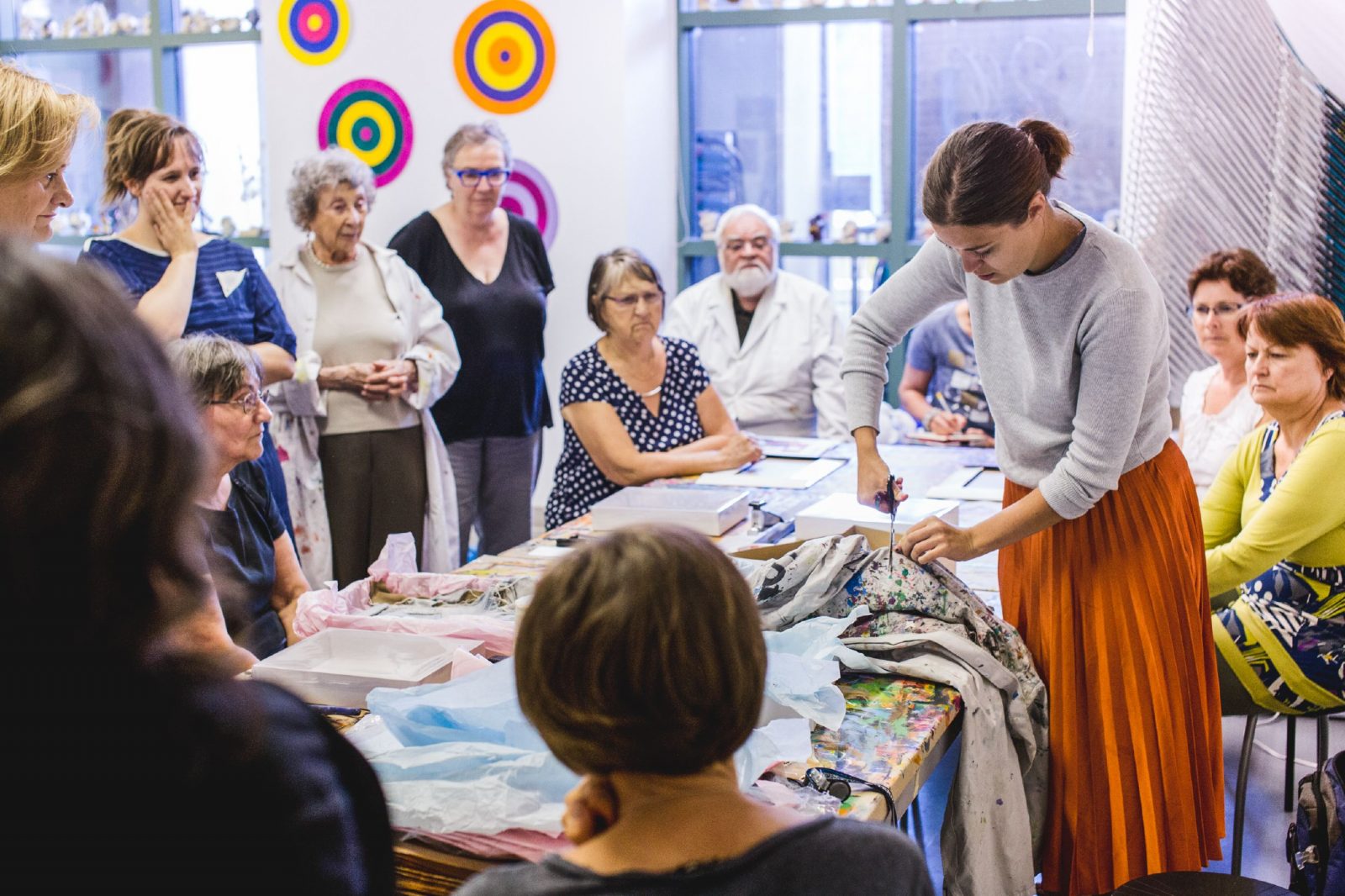 If you excel at art and crafts, then why hide your talent? Let the artist inside you blend with the entrepreneur in you and get them together in action. A workshop related to art and craft would be a great event idea for a part-time entrepreneur like you who is a genius when it comes to art. You can play with art in quite different ways! You can organize a pottery event or canvas painting for anyone and everyone.
You can also other art and craft workshops like origami, wood-carving, paper-modeling, glass blowing and so on. Just bring your talents in the forefront and earn a chunk of money in your free time through your passion.
Related Blog: Beginners Guide To Conducting An Art Workshop

8. A Fun Run- Marathon Events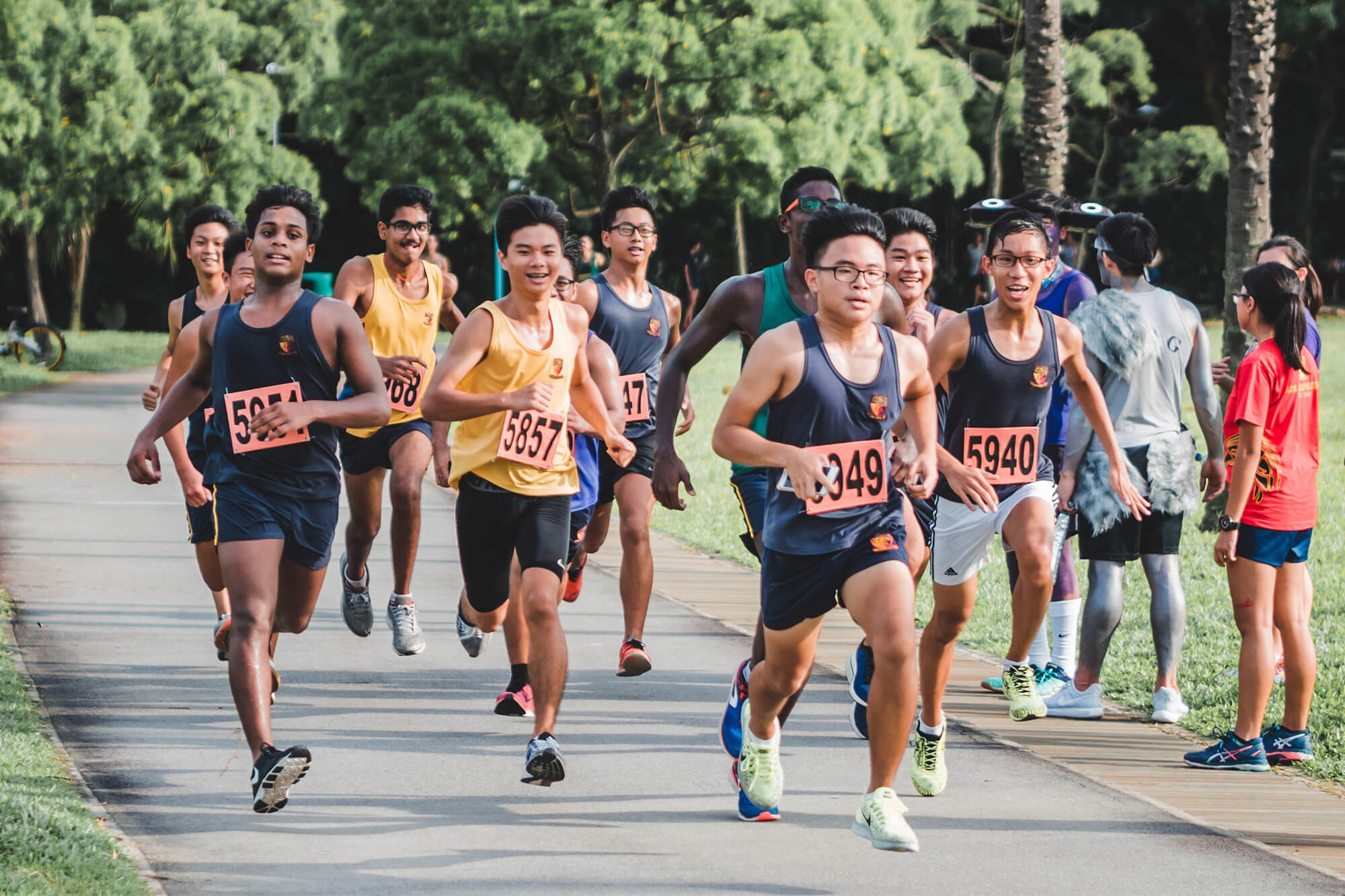 Marathons are quite popular when it comes to organizing an event that brings an adrenaline rush. It's not that difficult to organize events like marathons. Just a defined route, a few med-kits, an inspirational prize to the winner or winners and you are good to go.
You can either keep it to encourage people towards a social cause and raise money or you can also just make it competitive by turning it into a race. Marathons are fun and people love participating in them. You can also give some twists to your marathon event by turning it into a relay race or some other innovation!

9. Sports Coaching Classes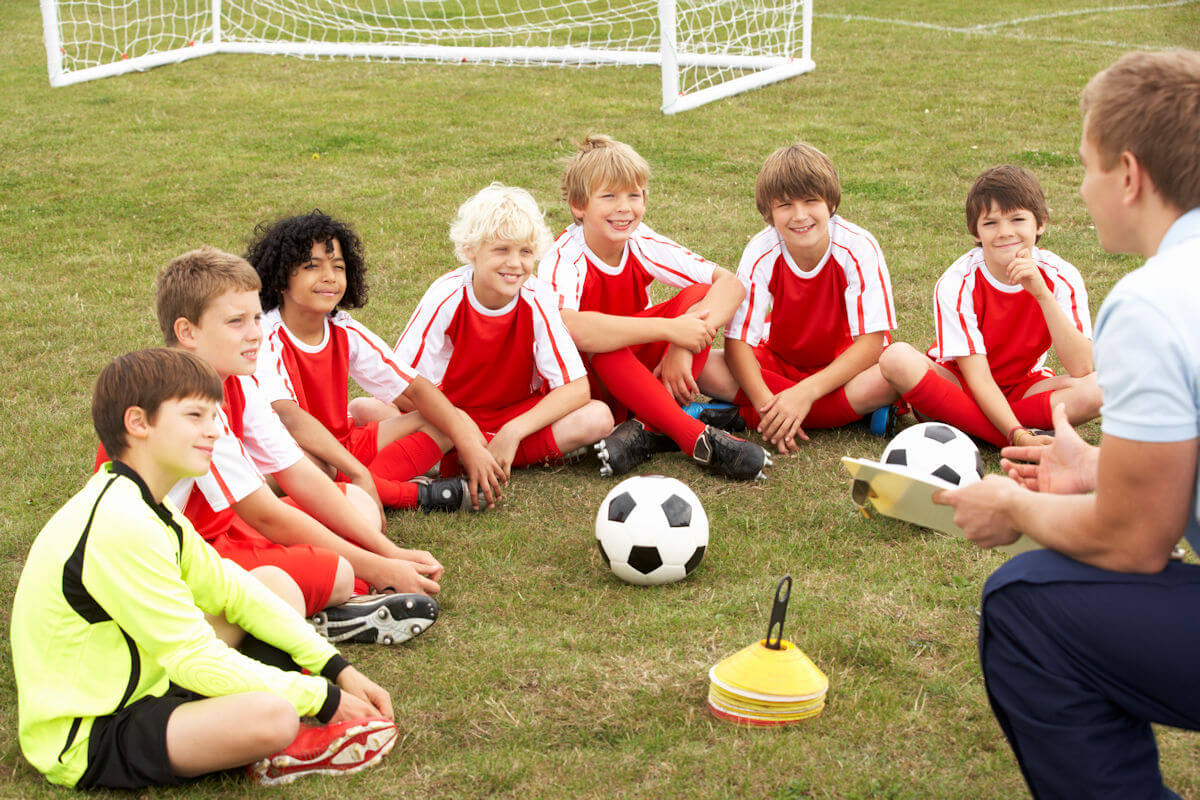 So are you good with the bat? Or you know how to kick that ball straight into the goal? Do your friends find it hard to snatch the ball when you are dribbling? Why keep any of those skills just to yourself? Showcase it and teach them to people in an event organized by you! The world is filled with sports enthusiasts.
People love cricket, football, hockey, basketball and all things sports; if you feel that you are a genius when it comes to even one of them, then you must go for it. Organize events related to your sports skills and communicate them to people while you make some bucks!

10. Dancing Or Exercising Or Even Both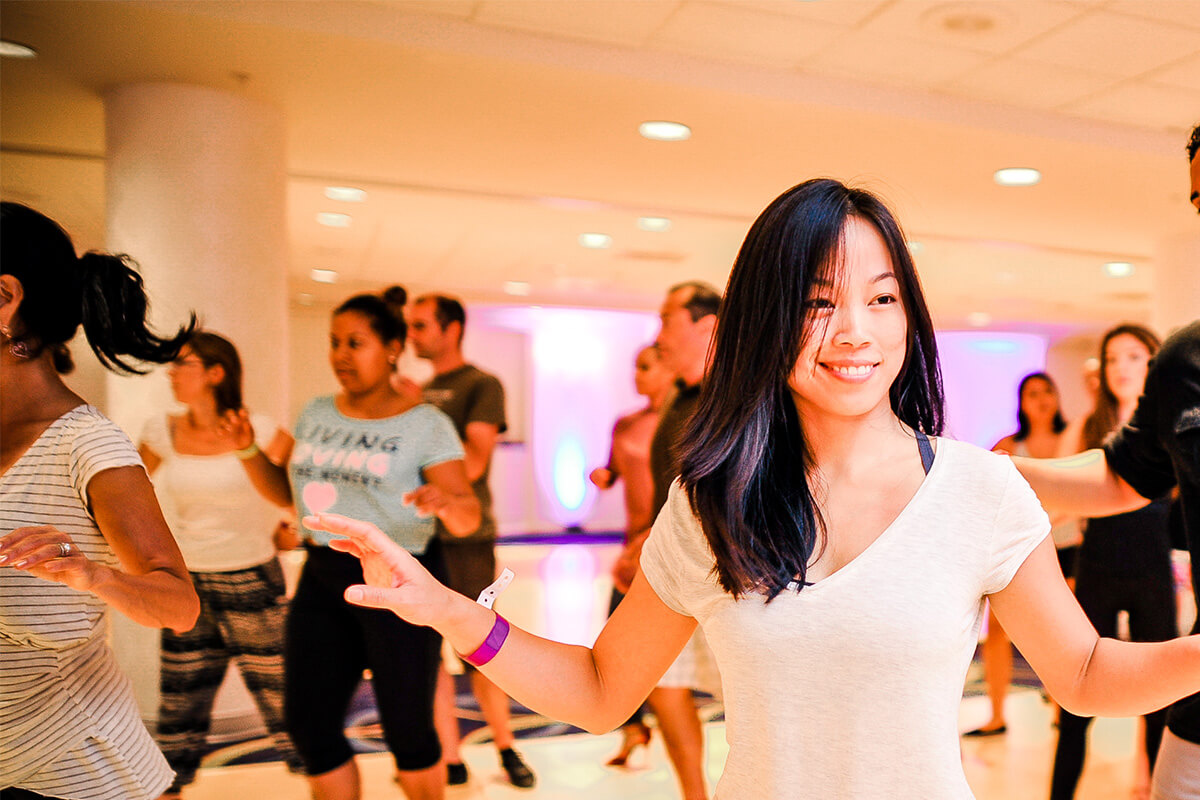 Are you a fitness freak or you have got those moves to flaunt then you must give a shot towards organizing a Zumba or dance workshop. Zumba workshops are very popular and quite a trend these days especially among girls and women. Zumba is an excellent recreational activity as well as fitness. To organize an event like Zumba, all you need is the proper skill set, a ventilated room, and good music!
On the other hand, dance workshops have been an all-time popular. If you've got that romance and those moves, you must go for organizing salsa workshops. Millennials today are pretty much fond of dance forms like salsa, hip-hop, jazz and contemporary. There could be more and who doesn't enjoy dancing anyway? Hence, organizing a dance event or workshop is a great idea.

11. Cooking And Baking Classes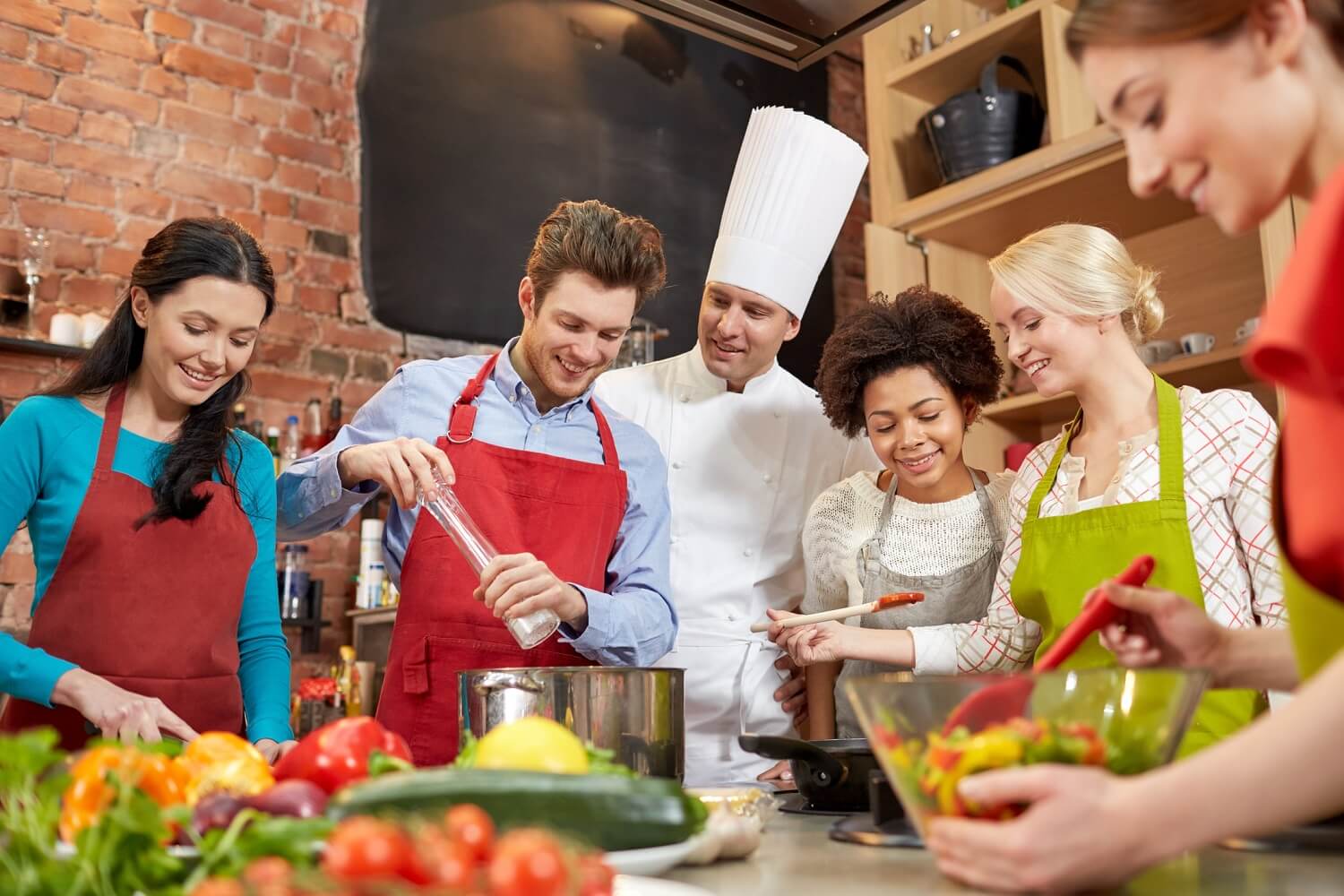 Cooking and baking classes have always been a trend and people often participate in huge numbers! Organizing cooking classes is a great event idea for a part-time entrepreneur if you can satiate people's tummies. Now, of course, you don't need to be some super-chef to organize cooking or baking classes for people. If you feel that you are good with pans and microwaves then you must go for it.
You can specialize in your classes by teaching people how to cook delicacies from a specific cuisine. For example, you might specialize in Chinese cuisine, Continental, South Indian or anything; you can plan a cooking class based on it.
Also, who doesn't love cakes and pastries? People love eating them but if you love baking then you must organize one baking class. Baking classes would just be the most suited if you know how to make those mouth-watering brownies, delicious pastries, or beautiful cakes.

12. Poetry, Open Mics, And Storytelling Event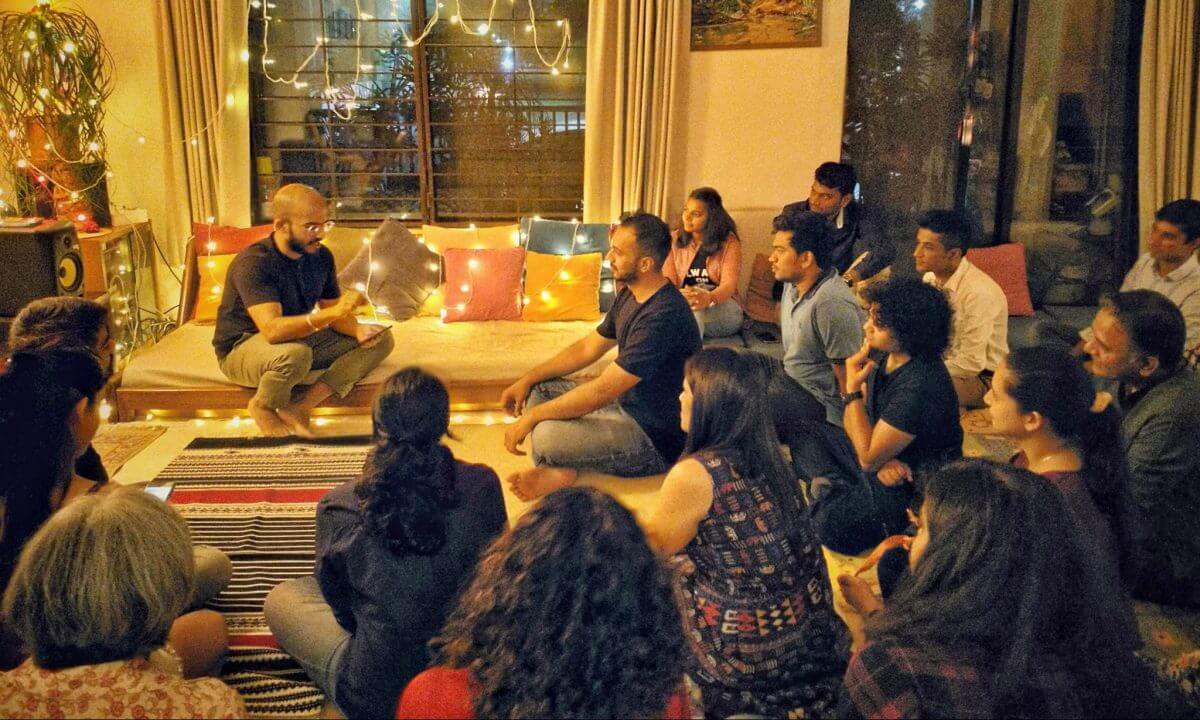 Why not approach some long lost, popular people or a newbie who knows how to win hearts with words? People love attending poetry and open mic events. Organizing poetry or a storytelling event is one of the best event ideas for a part-time entrepreneur who is fascinated with words. You can easily approach good poets through social media and invite them to your event. You can also make your event a competition where you can encourage new or young poets to showcase their talent and win prizes for the same.
Storytelling, on the other hand, is quite a popular trend and most of the events which feature storytelling attract huge crowds! You can find great storytellers on Instagram and Facebook. You can also set up a theme for your storytelling competition. For example, you can go with the 'Horror' theme and decorate your venue with creepy things and spooky lights. This will make your event unique and will make it popular in no time.
You can also organize a creative writing competition for kids where they can write down their best poetry or stories. You can then reward the best story or poem.

13. Virtual Gaming Night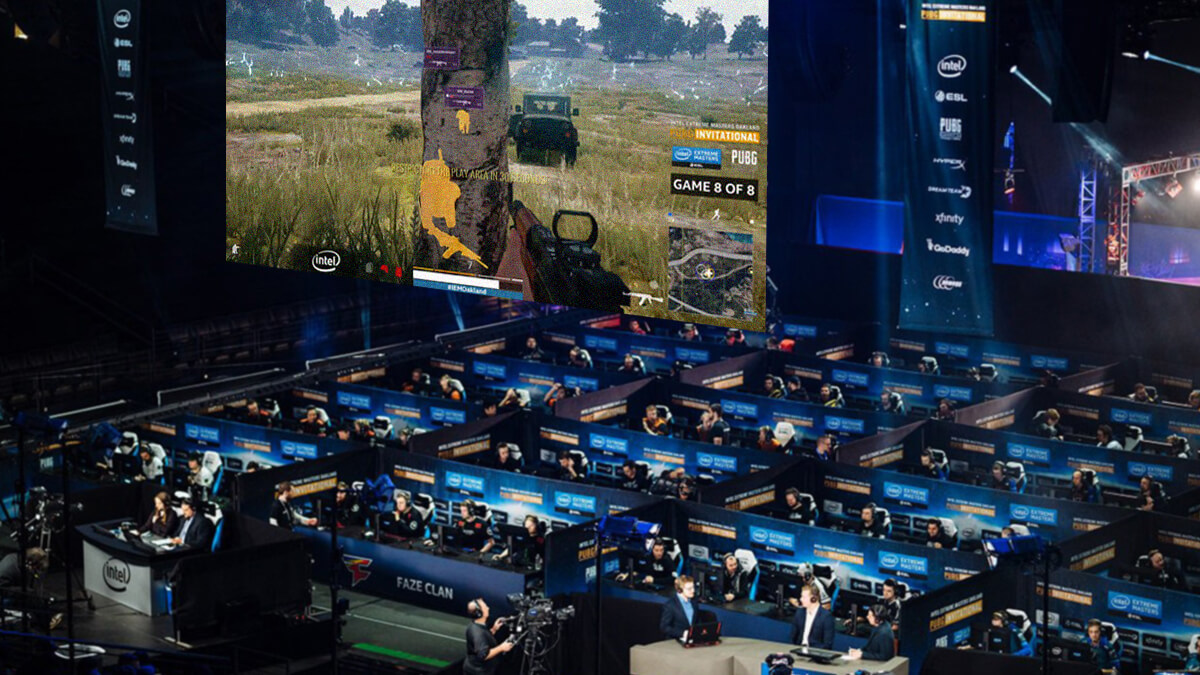 Gaming Nights are so underrated yet fun and cool events. Bring out the gamer in you and organize a competitive virtual gaming night. For a virtual gaming night, you will have to make some investment in getting gaming consoles like the Playstations or Xbox. They are definitely fun to play with but you do need to invest for this.
You can get tons of games to even start an online tournament and connect your guests with the world or compete among themselves! You can organize a Pubg tournament or any gaming tournament that's popular at that point of time.

Bring out your passion and get earning in your past time from what brings joy to you! And you may not worry about how to drive the audience. You can easily create your event on AllEvents.in, spread the word in your network and since it's a global platform you have a good chance to reach a large number of people!

Create Your Event On AllEvents.in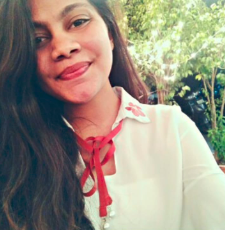 Hoarder. Overthinker. Dreamer. Mostly Writer. Lover of little things and coffee. Always wants to have the last word and wants to be chosen first. Might find her dancing or speaking to herself on the driveway.