Email credits significantly simplify the process of sending invitation within your network. Invite all your previous attendees and contacts with the click of a button. Email credits on allevents.in are used to run bulk invitation campaigns with pre-designed templates. Each email credit allows you to send one invitation. The aim of this blog-post is to help you understand how email credits can be used to benefit your business.
How to use email credits?
Step 1: Go to your event page
Go to the My Events section on your profile and click on the event that you'd like to send invitations for.
Step 2: Click on 'Send Invites'
Once on the event page, Find the organizer panel at the top of your event page, and click on Send Invites.
The number next to the 'Send Invites' button shows the number of remaining email credits for the particular event.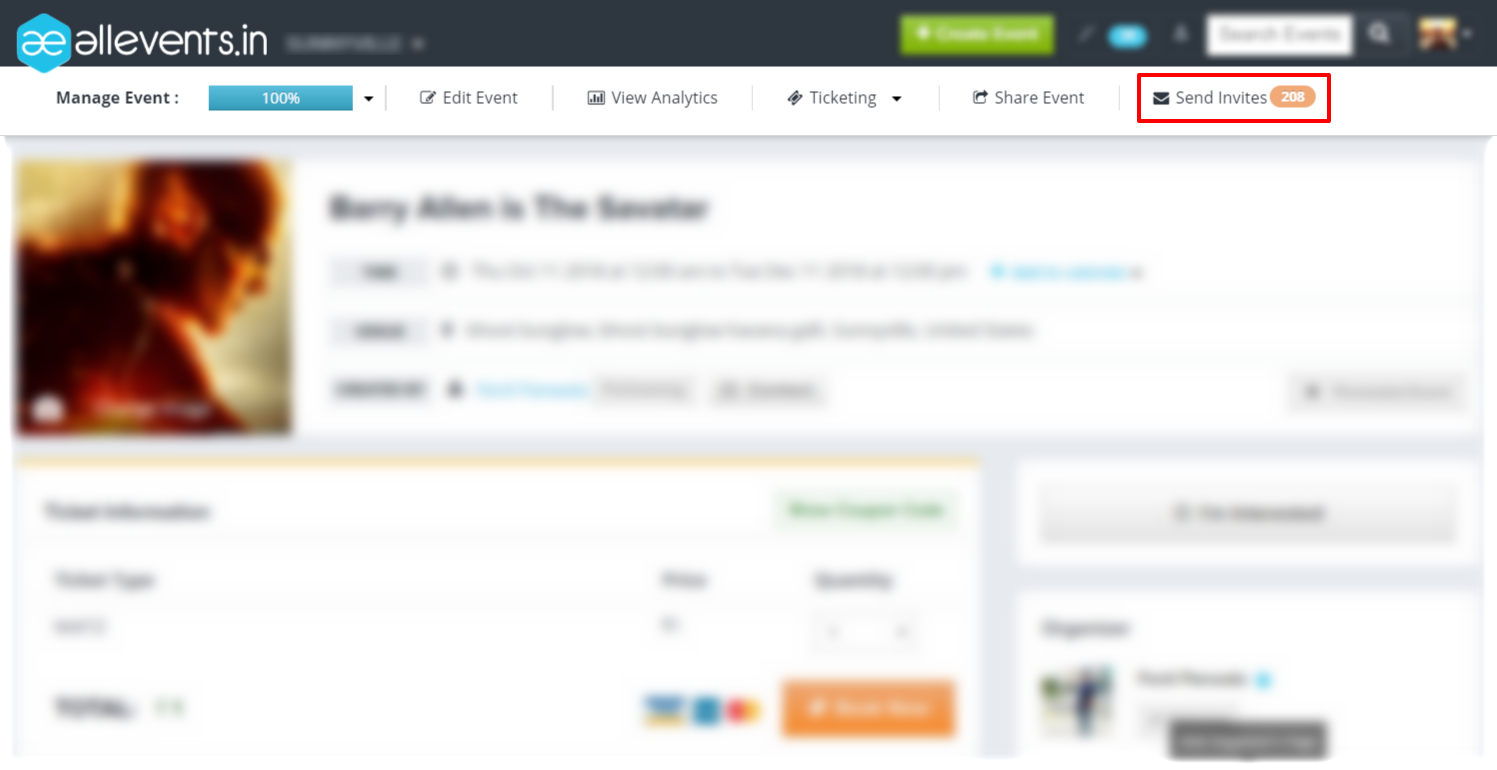 Step 3: Create a New List
On the pop-up window that opens up, Click on the + Create New List button to create a list of your contacts that you wish to send the invitations to.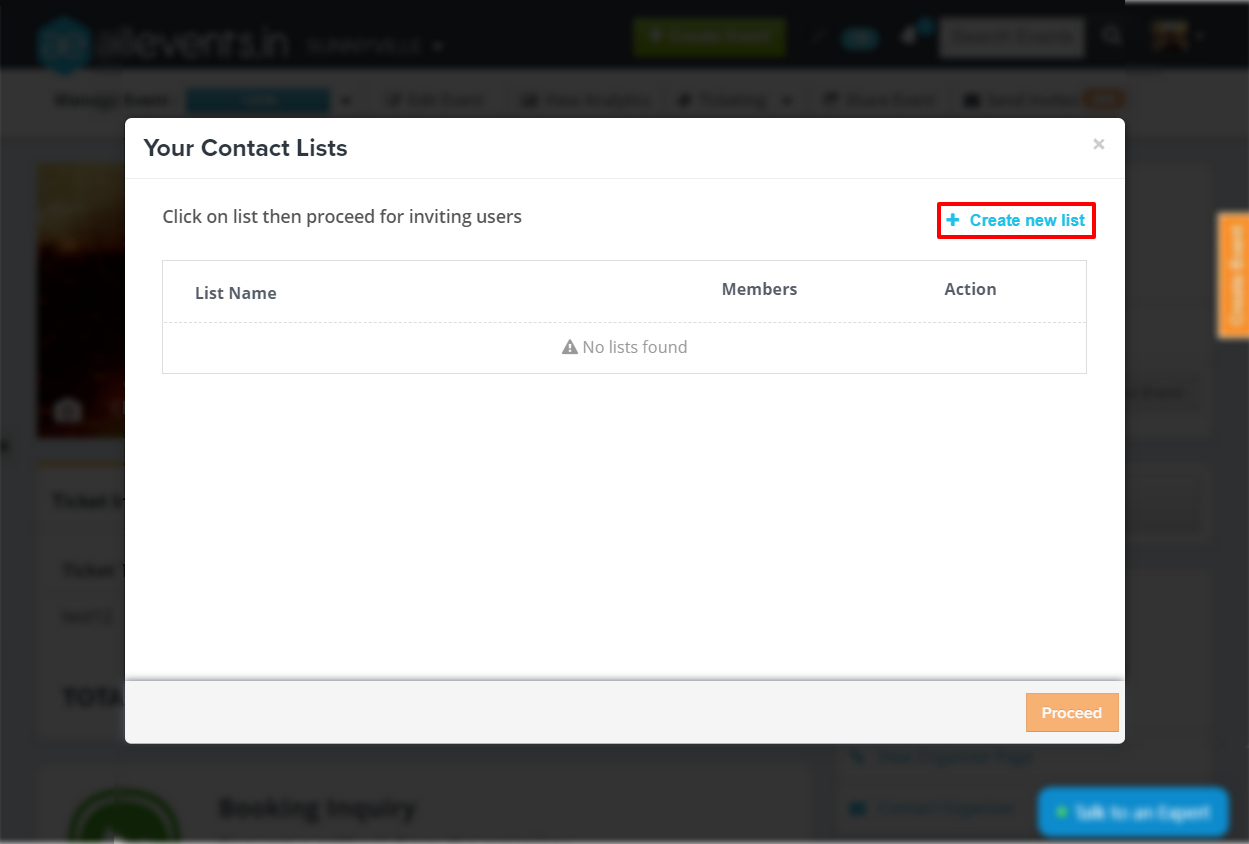 Following the + Create New List button, the new window would require you to name your new list.
Under the same profile, created lists are re-usable and can be used for any event with email credits.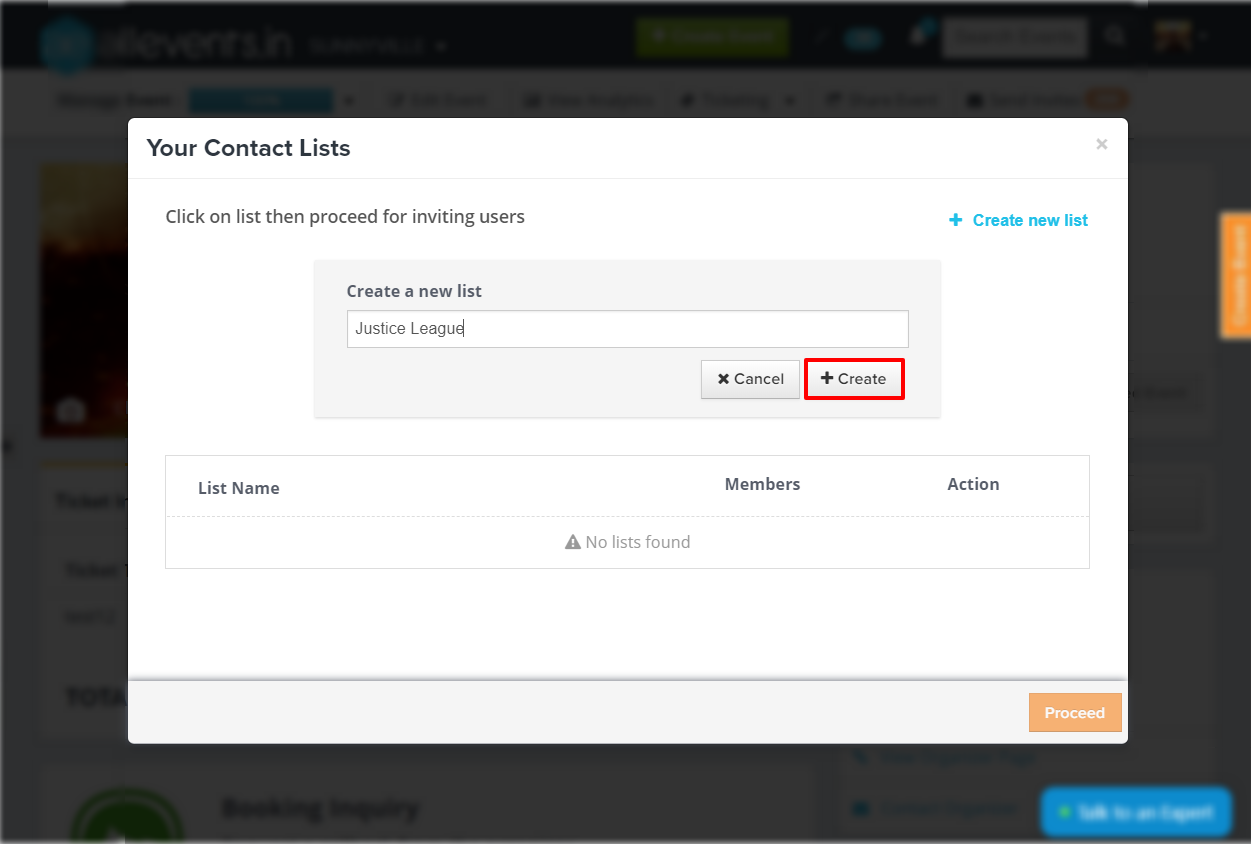 Step 4: Add / Import Your Contacts
Manually add or automatically import email addresses that you'd like to send invitations to. You may either enter each person's name and its respective email address manually, Upload a .CSV file, or connect the Invitation system with your Gmail account and import its contacts.
Please make sure that the owner of the imported contact details are aware of it and do not have any objections regarding the same.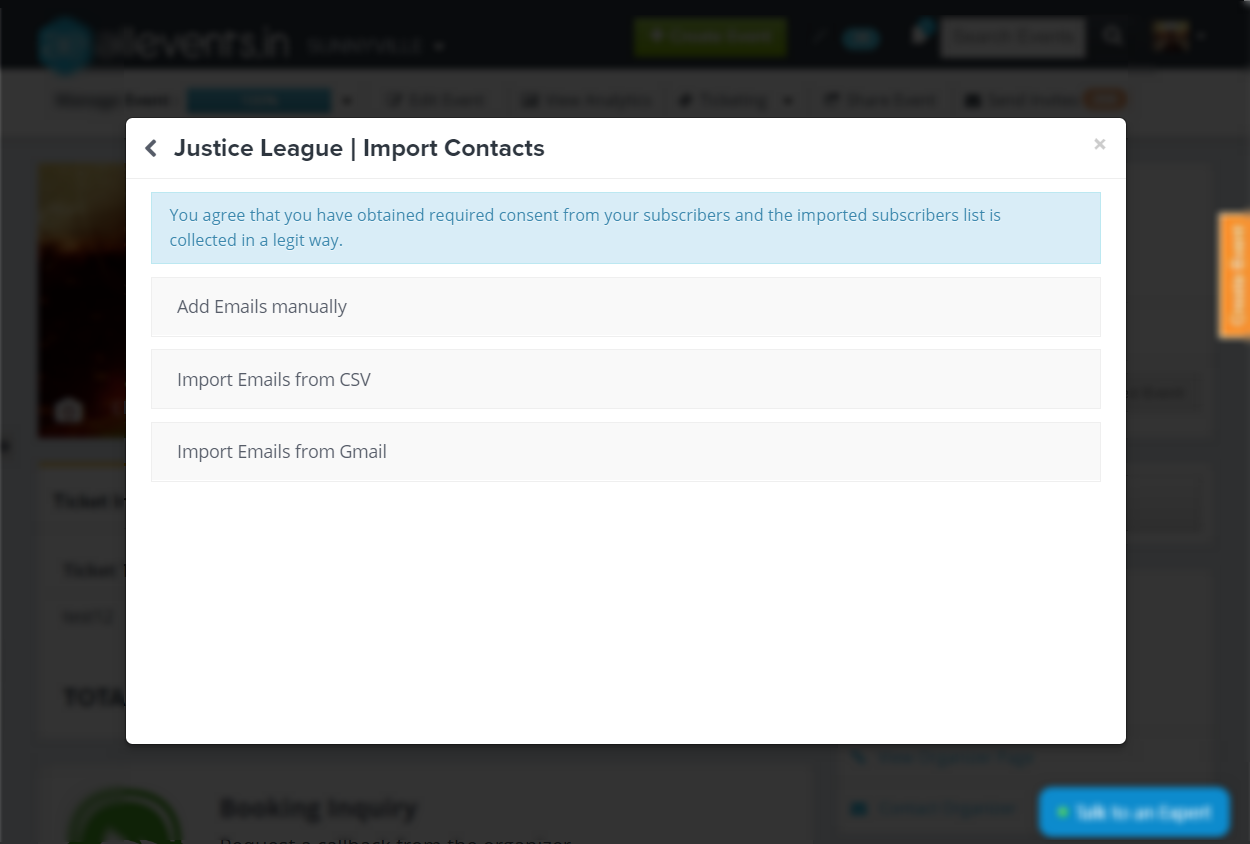 Step 5: Send Invites
Repeat Step No. 2 to open the Invitation system and select the newly created list on the pop-up window. After selecting the list that you wish to send invitations to, click on Proceed and provide the authorization to initiate the Invitation process.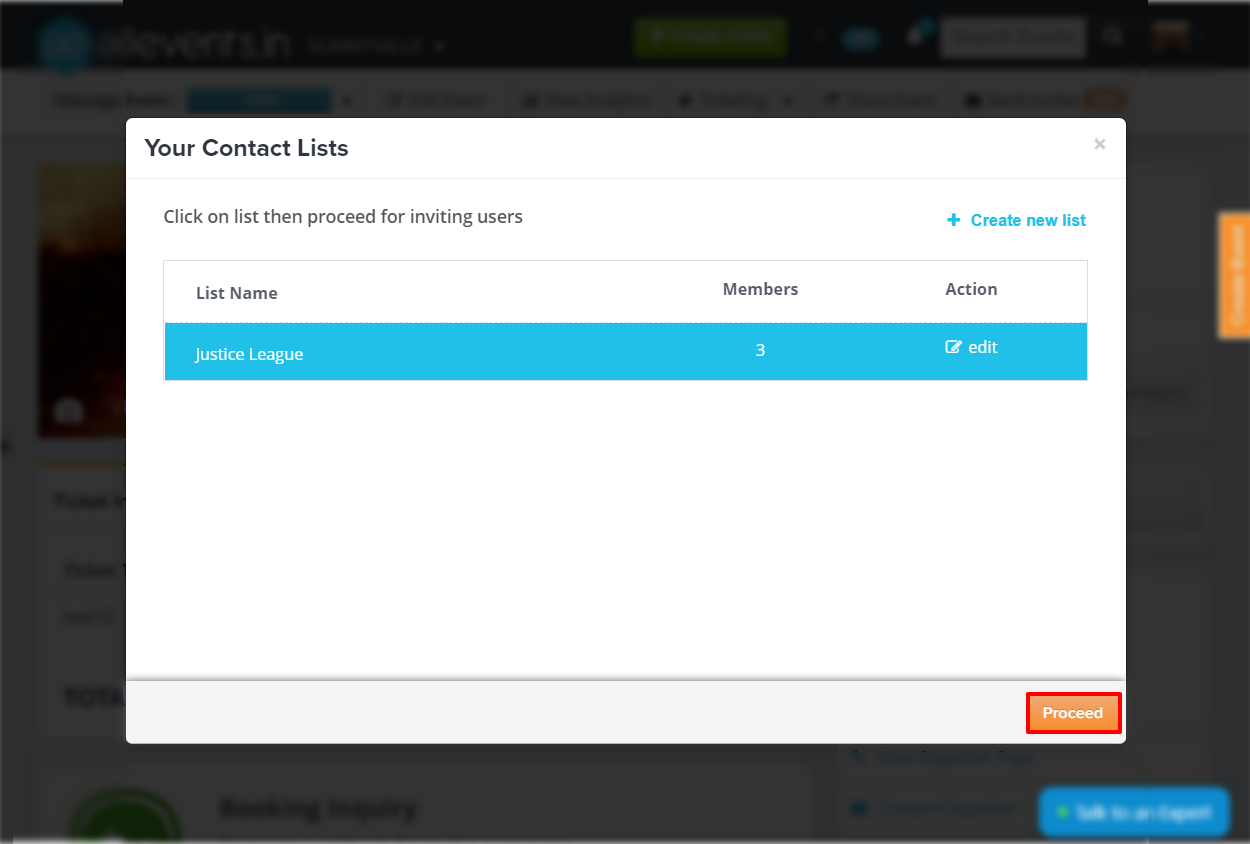 Email Credits Tips
Always save the email address of the leads generated through the leads plugin on allevents.in
Send invitations to these leads as they are more likely to convert.
People that attended your events earlier and left with a good impression are very likely to attend your events again, don't forget to save their contact details and include the same while running your email campaign.
It is advisable to send out emails at least 2 to 3 weeks prior to the event date.
Try not to run your email campaigns during the starting of a week as people are usually busy during that period and might ignore or miss the email.