Even with all those best friend forever types of people in our lives, we all have had days when the skies decide to fall on each of them just at the same time like a carefully constructed game plan, and we suddenly have nobody to drag.
Alone in a city like Delhi which can have strings of clothing emporiums on a single lane and chains of mithai waalas on the next, it isn't very difficult to give yourself a fancy date. But then, if you are just as miffed as me with the same old stories of shopping, clubbing and feasts, here is something that can turn your solitary routines into exciting adventures!
When alone in the city next time, try out the following!
Go out on a photowalk or foodwalk!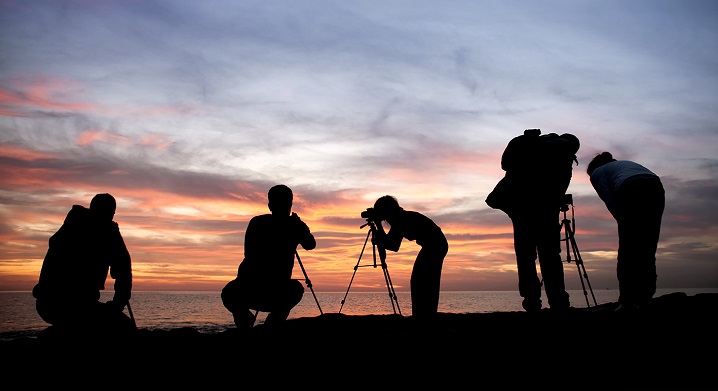 For all those who breathe wanderlust and infatuate with excursions, the city offers plenty of beauties you could capture in your cameras or relish on your tongue. Photowalks and Foodwalks have become immensely popular among the creative bracket of the citizens, and here are a couple of such groups wherein you could hop on anytime:
DPEG- Delhi Photo Enthusiasts Guild
They are crazy wanderers, and have something on their plate all the time. Follow them on facebook and you would be posted about things you never knew happened on the next street.
Delhi Walks
Follow them and they will make sure you get oodles of exposure to your culture. Discovering the heritage and the histories of the city, they gather all the meanderers and get exploring.
Delhi Food Walks
Hang on to them for a wonderful food walk with foodies like yourself and get your taste buds do the happy dance!

Find some peace

There is no such peace as the silence of the mind. Moments of a celebrated isolation and introspecting contemplation could be more relaxing than the finest of dines. Catch yourself a peaceful spot, and just sit for time you wouldn't need to tap. Three of our favorite spots:

Lotus Temple
Just like what a temple should be, the lotus temple in Delhi is an embodiment of reconciliation; both the beauty and the air would take you in their arms so soothening.
Agrasen ki Baoli
On a typical working day, the place is just as void as a cave. Sit on the stairs of the step well some day, and you could feel your vices healing!
Hauz Khas Lake
When the water splashes the shores and mischievously bounces back, like an innocent child trying to gain some extra attention, there is nothing you could really be worried about. Just watch the nature play its game and inhale freshness.

Get dancing on some beats

For all those who have always got some ants in their pants, get out of your dark dens and join the city dance! This one's our favorite:

Raahgiri
Drop your sheets and cut your sleep, because it is totally worth it. Get some enthusiasm in your veins because it is fun unlimited at Connaught Place every Sunday!
Musical concerts and Dance events
The city never sees a day when there isn't any such event marked on the calendar. We list all of these on our website, make your choice and get on the floor!

Dive into the waters!

Take a leap of faith and plunge deep into the pool, and you would never want to return. Swimming is a complete rejuvenating experience and our favorite solitude pastimes! Some pools to start with:

Khazan Singh Swimming Academy
Situated in JNU, it has an Olympic sized pool where you could drop in for an hour or buy a monthly membership!
Pacific Swimming & Sports Complex
This could fulfill your needs too, of a deep composing calm. Pool in for a day or a month, completely your take!
Friends Swimming Academy
Housed at New Friends Colony, it would offer you a large clean pool to dump all your worries and swing with the waves!

Clutch a book

There isn't a count of the book cafes that decorate the city. If you haven't ever tried this before, leave everything aside and head on for it – catch up with yourself in a book café, order a hot creamy coffee, grab a book and get inside the plot. You would only come back to thank us later. Some of our beloved picks:

Ivy and Bean
This place has got some peculiar ambience and mesmerizing interiors that is going to awe-struck you!
Serendipity the claridges
Pleasant collection of fiction and non-fiction books, you can pick your choice and be for hours.
Kunzum Travel Café
A very happening kind of café, this is buzzing with people all the time, yet so quiet for a read.
Alone in Delhi this New Year?
You don't have to be. Find new year events in Delhi.

Khushboo is a part time blogger and a full time feminist. If she is not busy explaining the world what feminism means, she is found reading (no love stories please), gardening (she is deeply devoted to her plants) or meditating (not a day without it). The term soliloquy was coined for her alone, and if you ask about the most beautiful experience – it would be a morning sunrise!