Are you an event organizer who wants to create and publish events on Allevents? Are you struggling with the process of creating events? Here is a step-by-step guide on how you can create publish events on Allevents.
1. Hit The 'Create Event' Button
Login to Allevents.in and click on the Create Event buton on your dashboard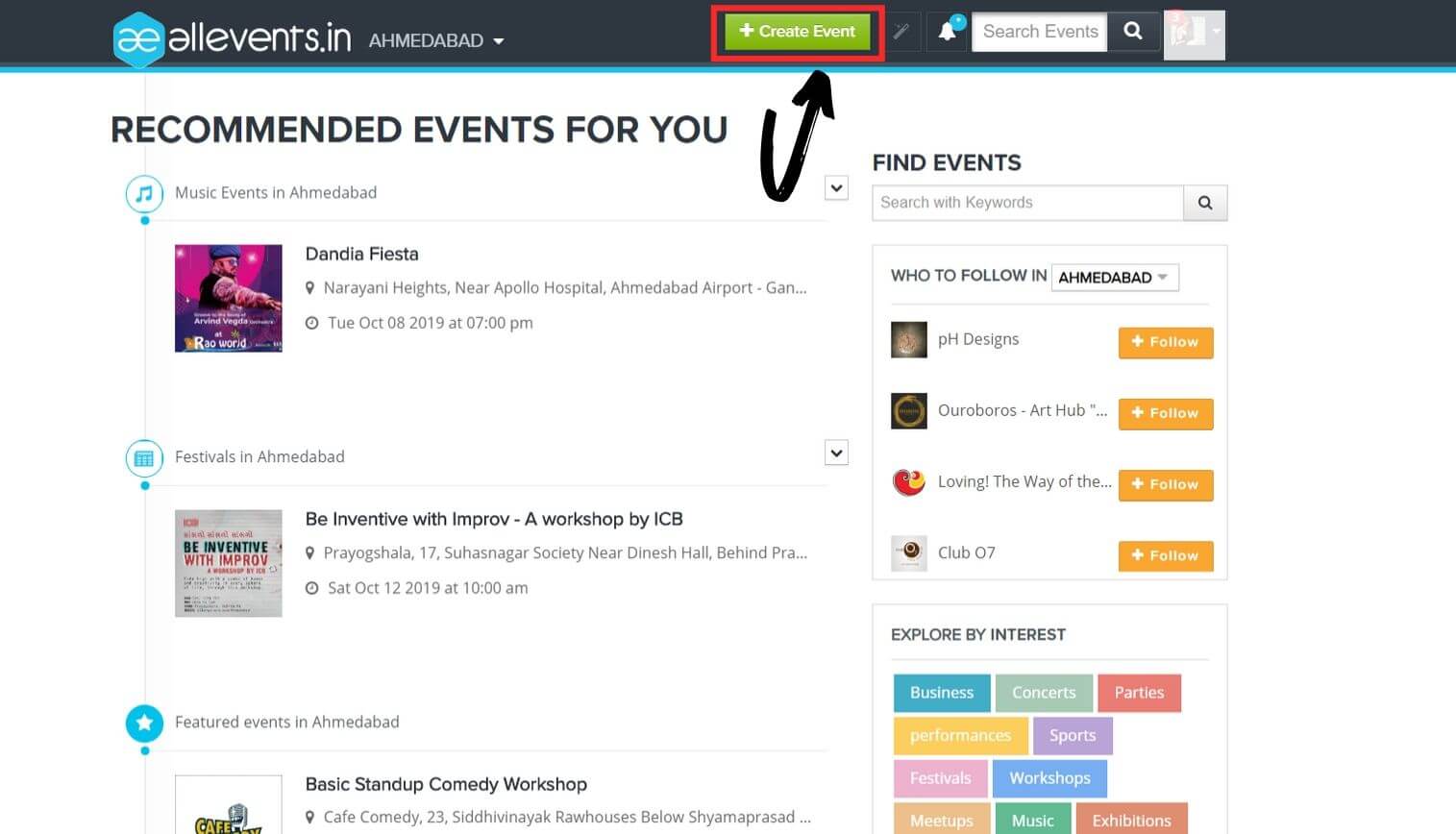 2. Add All The Relevant Details Of Your Event
To create an event directly on AllEvents.in, start entering all the relevant details about your event in the given form. You will be assisted in the venue, street address and city fields where you can select existing places.
Make sure you select the correct city from the suggestions, as your event will be listed under the selected city.
In case you want to enlist your event in multiple cities under 'Featured' section, click here.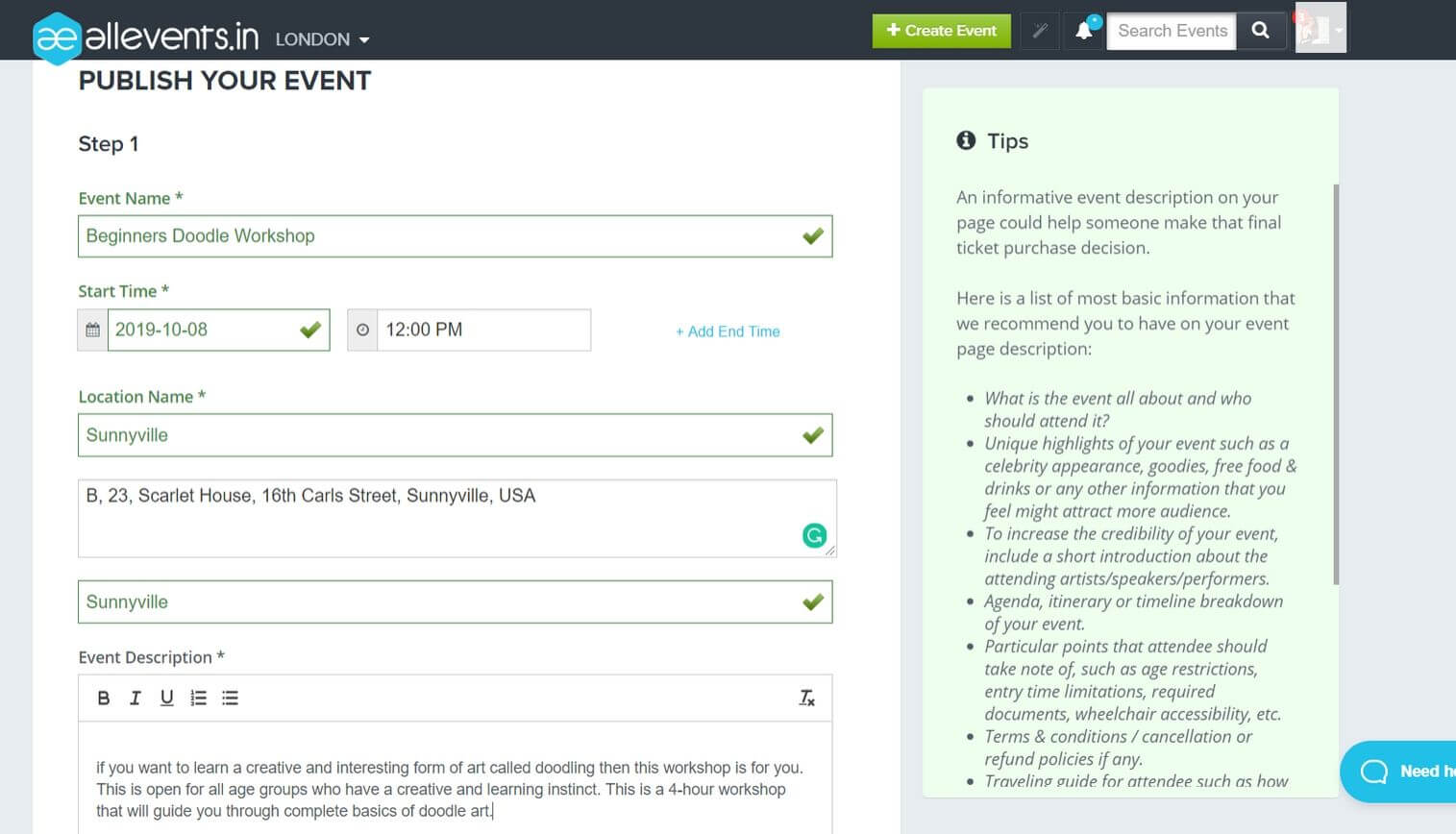 3. Add Additional Information To Your Event
After submitting the event, you will be navigated to the 'Edit event' page where you can add more details. Though apart from adding event thumbnail and selecting the organizer page everything else is optional; we would suggest you fill all the relevant boxes to assist your attendees with detailed information about the event.
You can even add event banner, ticketing information, event category, your website link and more for your attendees.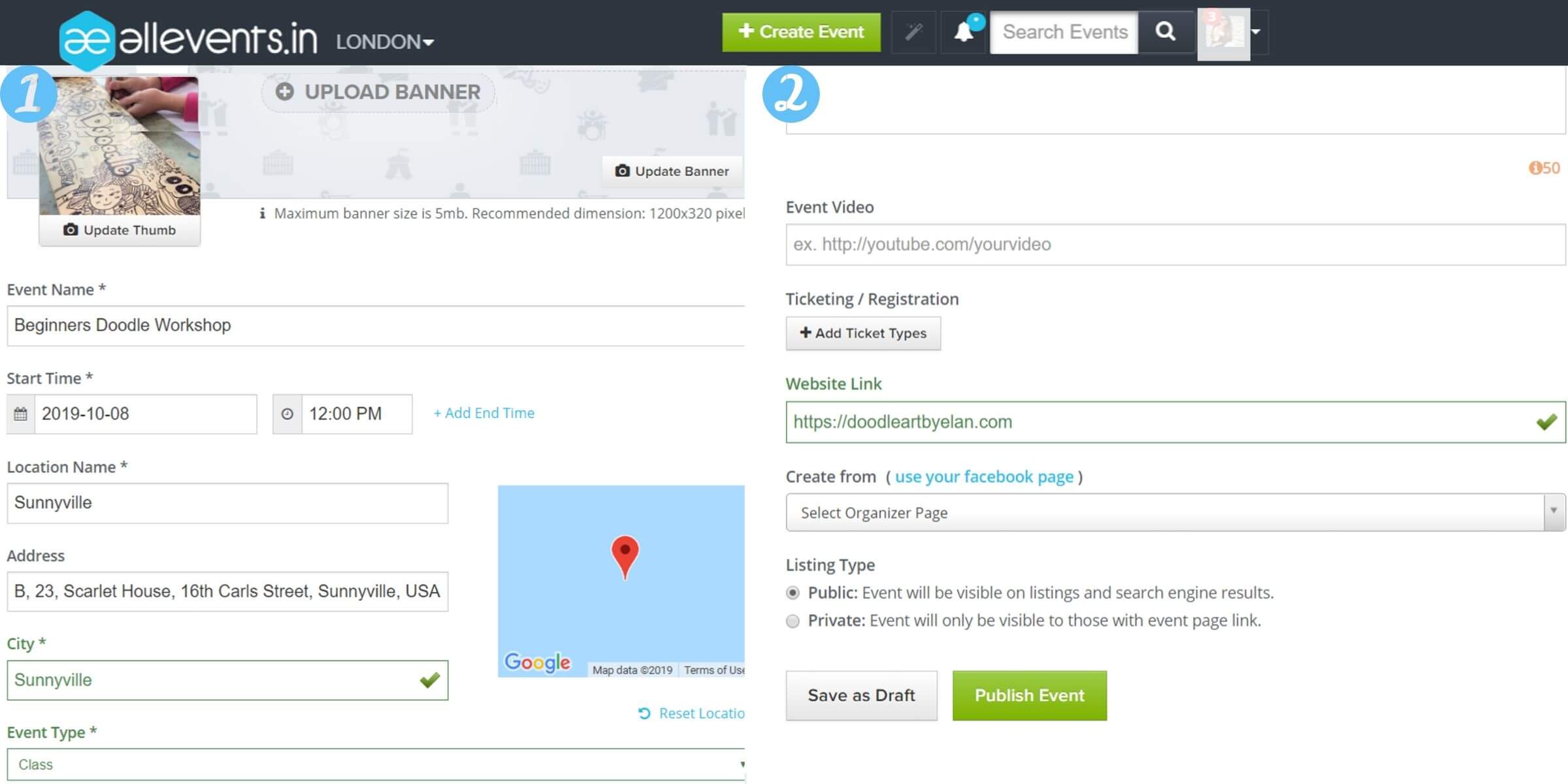 4. Add Ticket Types
In case you want to enable ticketing for your event and want to sell tickets online, you can setup your Ticketing at AllEvents at no setup cost and no per-transaction cost. Click on the Add Ticket Types button. Add the type of ticket you want to add; general, VIP, early bird or any other. Add all the relevant details like number of available tickets, ticket price, currency etc. You can choose multiple ticketing options at a time.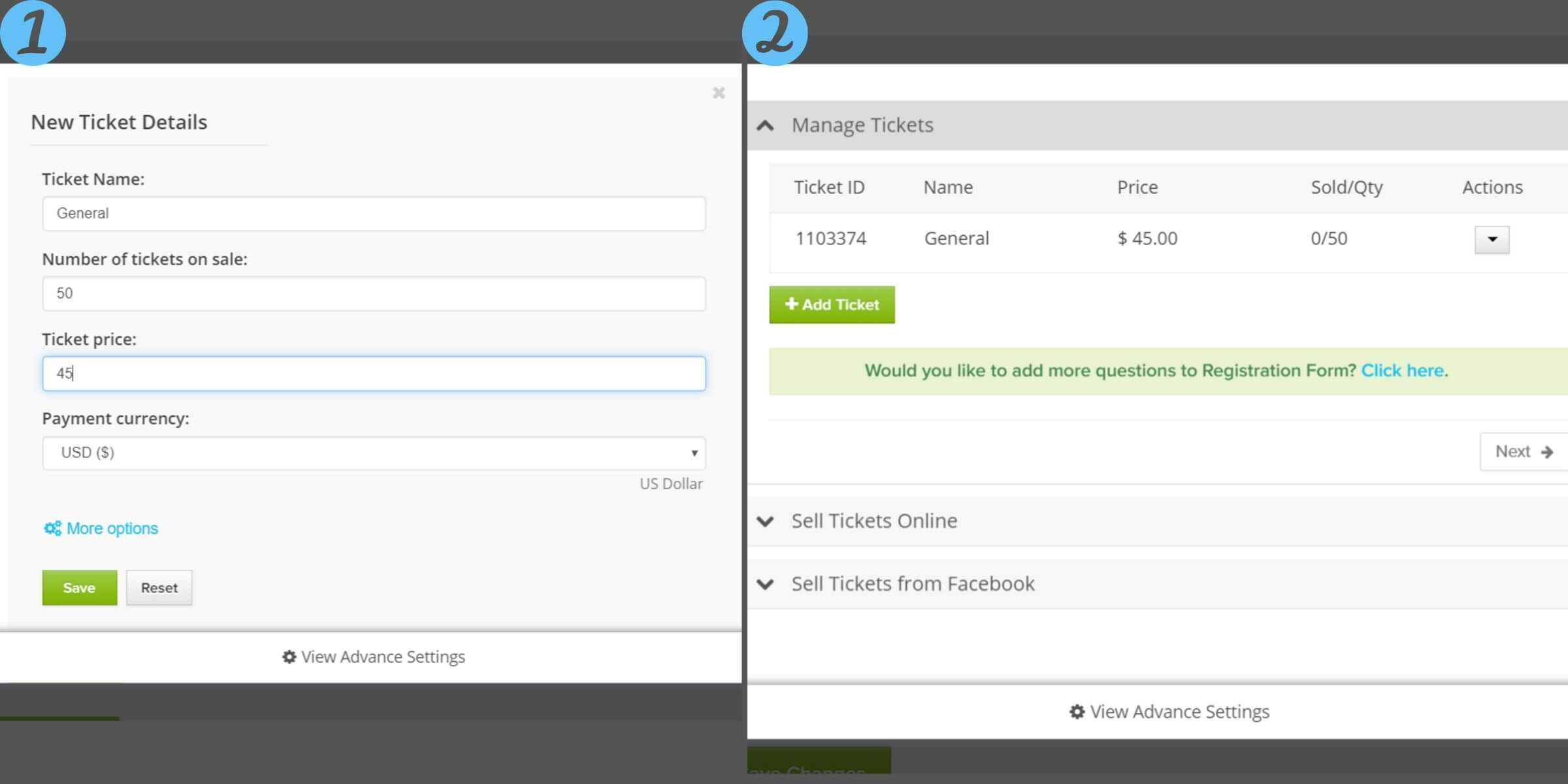 Check out All Events in City | Ticketing System
5. Publish Your Event
Hit the publish button once you are done adding all the details in your form to publish event on AllEvents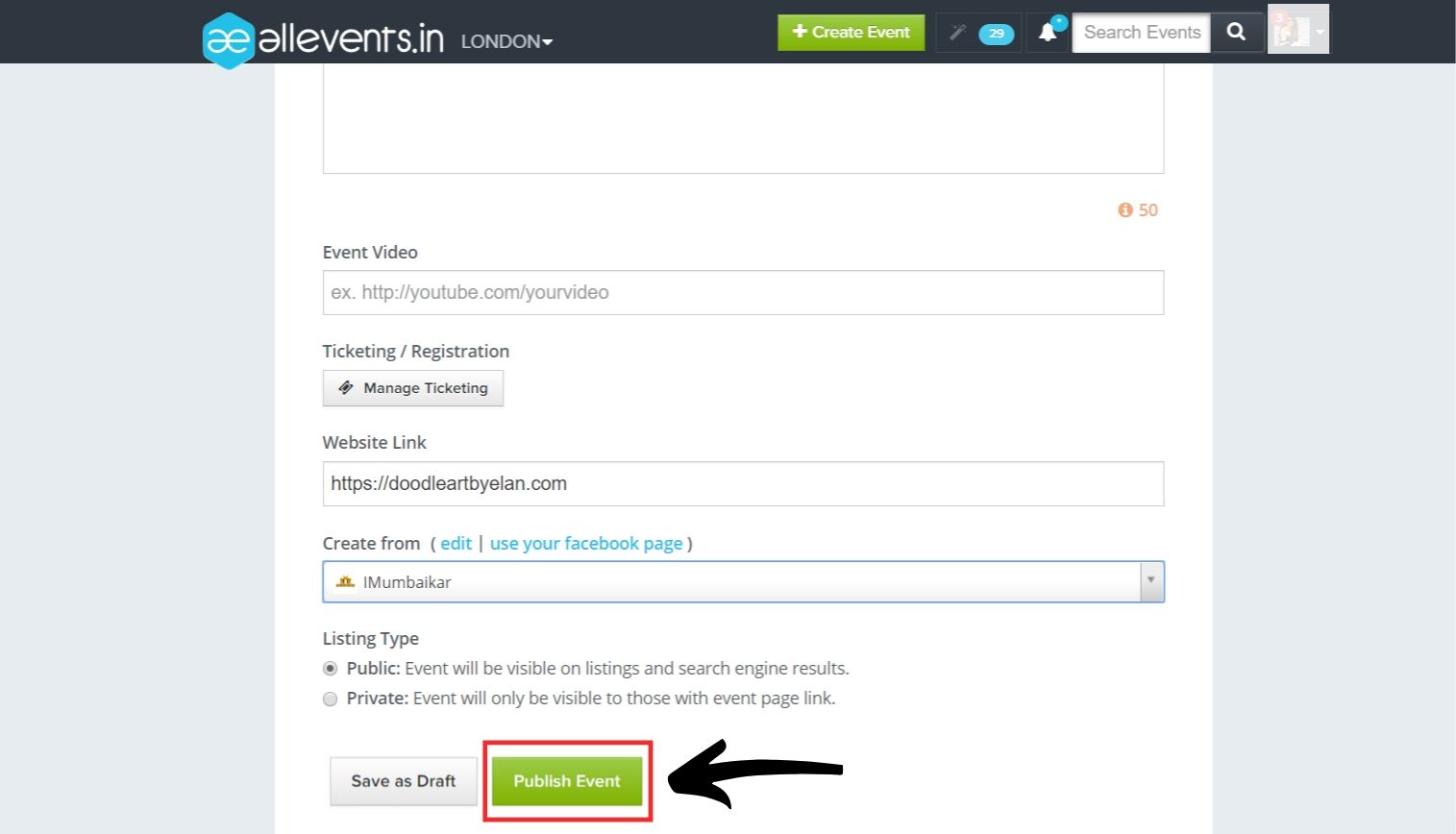 6. Your Event Is Ready To Be Shared
After clicking the publish button, you will be taken to your event page. The event would be saved, updated and would be listed under the city you have selected. You can view, edit, promote, and share your event. You can manage ticketing and send event invites from the dashboard.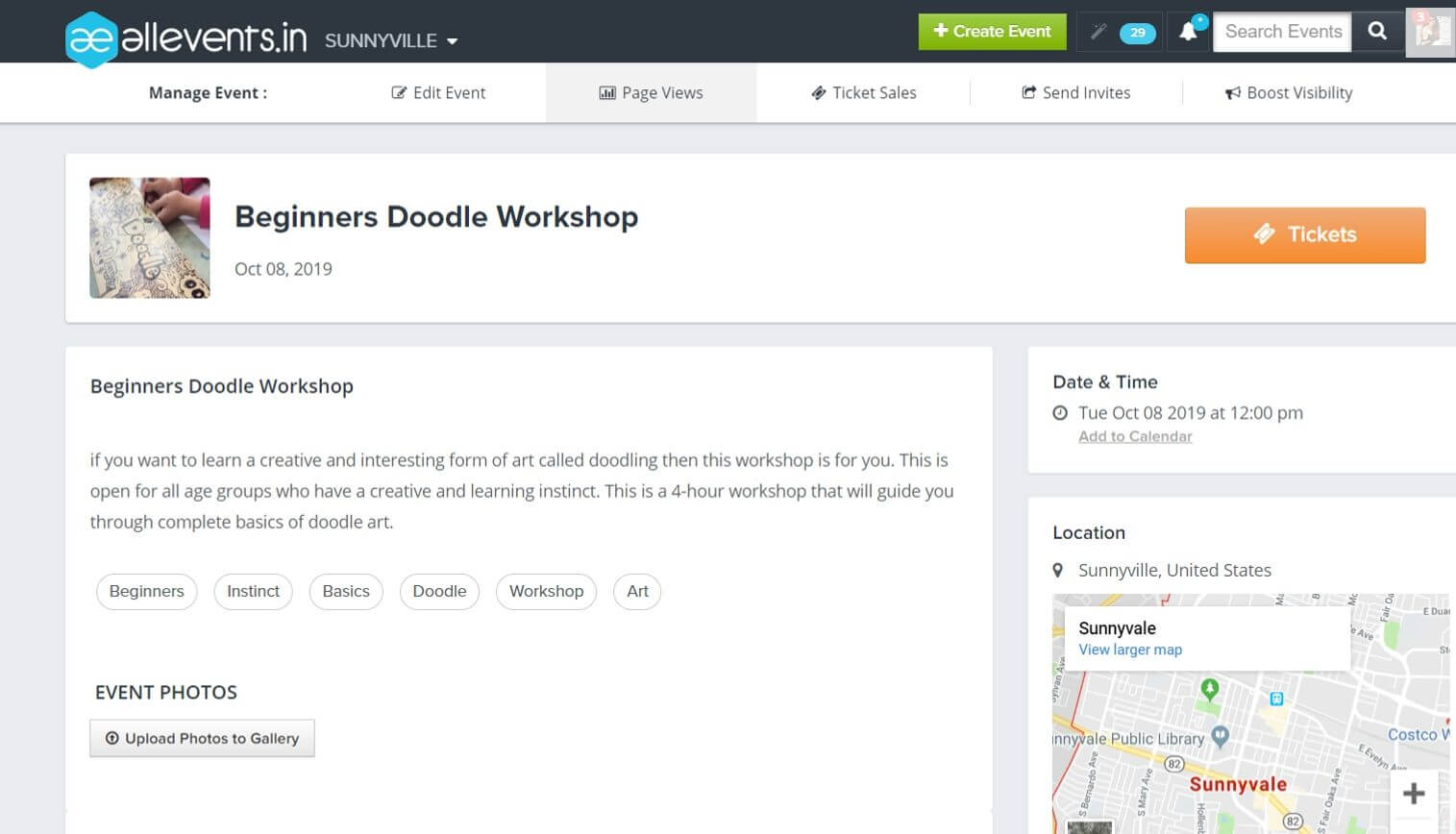 In case your event has ticketing and you want to sell tickets online, you can set up your ticketing with AllEvents at no setup cost and no per-transaction cost. Check out All Events in City | Ticketing System
If you still face any issues please feel free to contact us on contact@allevents.in