Hey event-lover,
We realize that the turmoil of COVID-19 Coronavirus has affected everyone's lives and being out there is the last thing we can promote at this point in time. We only want the best for you and we definitely will not insist you to do anything that is life-threatening.
Your safety is the #1 priority for us and in this difficult time, we will still try to deliver the best of what we have for you.

Mass Events Are A Big No-No
While most of the huge events have already gotten canceled but even if they haven't, we advise you to not go and attend those events specifically that invite masses. No concerts and no going to amusement parks. We are not asking you to stay in your shell, you can go to small scale events but with a cautious approach and only after you have taken all the precautions.

Grow Your Friendship With Screens
Your growth doesn't need to wait. You can still very much develop your business, learn a new skill or find some activity that interests you. Get access to all the interesting online events. Look for the top conferences, seminars, and workshops online. Take a break from human contact. Things will fall back into place soon hopefully until then befriend your screens.

Nothing Doing Without Masks
Masks are a must if you feel sick, have a cough or any kind of virus (which is not coronavirus, but any virus). They say that masks are not actually a solution and do not help the people who have no infection, but it's better to stay safe. Maintain good hygiene practices; don't cough and sneeze without covering your mouth and wash your hands after you do so.
Coronavirus Precautions & Things That You Need To Take Care Of If You Are Attending Small-Scale Events
Do not, we repeat do not shake your hands with anyone. Greetings or fan moments; share a smile or wave but no physical proximity with anyone
If you are planning to attend events that do not invite volumes but still have a decent number of people; always wear a mask. Regardless of anything just WEAR THE MASK.
Going to one event yet maintaining the social distance is something that could be irony but absolutely valid and appropriate.
Wash your hands again and again, also carry a sanitizer anywhere you go!
Do not attend events if you find any signs of cough, fever or breathing difficulties; nothing is greater than your health.
Keep yourself hydrated and do not share your food with anyone.
Stay safe, be sanitized and take all the coronavirus precautions that are needed to be taken. Please wash your hands, once, twice and again and again. We are in this together and we wish for your healthy life. In any case, you need assistance for any event; we are here for you. Let's together try to flatten the curve and try to make the world a healthier place.


To learn more about the safety measures and about the general updates on coronavirus; here are two websites that you should repeatly come back to: World Health Organization & Flatten The Curve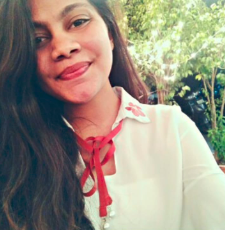 Hoarder. Overthinker. Dreamer. Mostly Writer. Lover of little things and coffee. Always wants to have the last word and wants to be chosen first. Might find her dancing or speaking to herself on the driveway.