The music party has begun at Empire Polo Club, Indio, California, United States when Beyoncé enthralled the audience with her powerful performance this Saturday. Yes, you guessed it right! The headlining set by a popular American musician at world's famous Coachella Valley Music and Arts Festival. Perfectly choreographed and directed, the forceful performance left the audience of 30,000+ people gobsmacked. Beginning the show with horns, trumpets, and other musical instruments, Beyoncé set the stage on fire with her most popular and familiar hits – "Drunk in Love" and "Bow Down". Meant to be performed at Coachella in April 2017 but rescheduled for this April, the 34-year-old superstar was overwhelmed to be the first black woman to headline Coachella.
What is Coachella Valley Music and Arts Festival?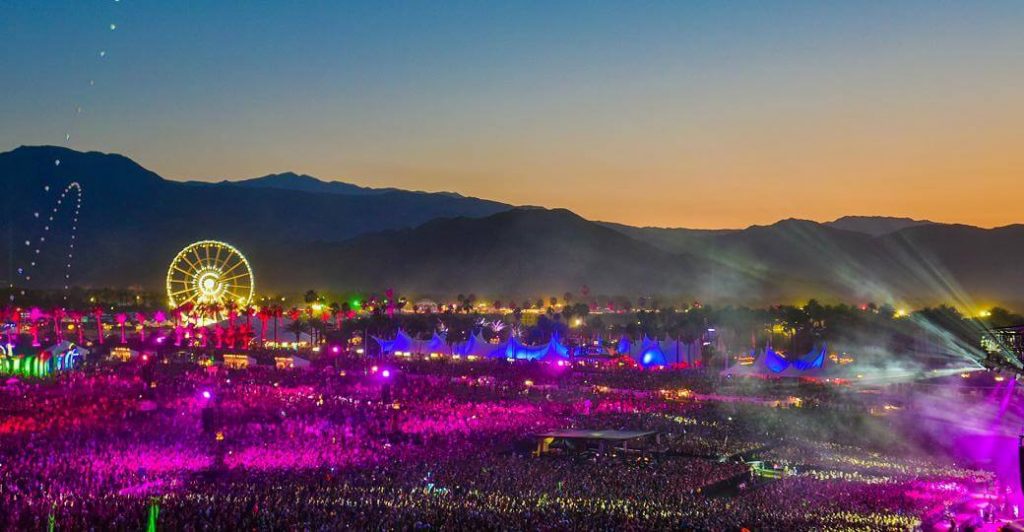 Commonly known as Coachella, it is an annual desert music and arts festival held in the month of April consecutively for three days over two consecutive weekends in California, United States. The mega event features musical performances of different music genres including hip-hop, indie, electronic dance music, and rock. Over the years, the music festival has featured notable performers such as Radiohead, Prince, Leonard Cohen, Paul McCartney, Rolling Stone, Red Hot Chili Peppers, AC/DC, Lady Gaga, Madonna and many more. In addition to picturesque sunset and live music, Coachella provides a visual treat through its art installation and sculpture. You will also find impressive food lineup at the festival with hundreds of food items to tickle your taste buds.
Coachella Valley Music and Arts Festival 2018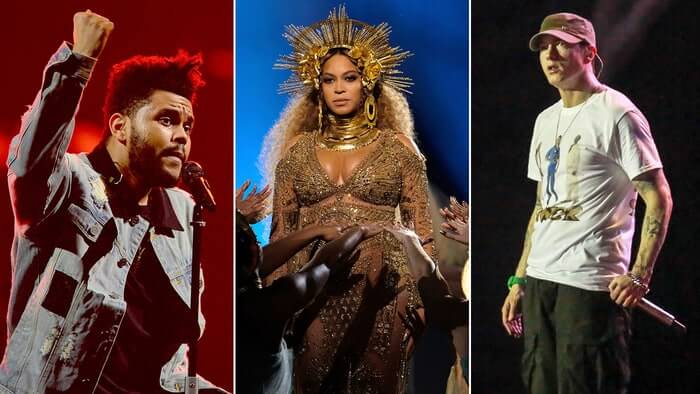 The 2018 edition of the festival featuring mainstream hip-hop including The Weeknd, Beyoncé, and Eminem among other stars is scheduled from April 13 until April 22, 2018, over the weekend. In the first weekend itself, the festival saw 40,000 attendees from all over the world spending the three-day festival clicking selfies, recording friendships, posting on social media, and grooving to the music. With so many performances going on at different stages of Coachella, the rocking performances by The Weeknd and Beyoncé on Friday and Saturday respectively were followed by a rousing show by jazz star Kamasi Washington and enjoyable celebrity-of-the-moment by Cardi B who busted out numbers from her popular debut album 'Invasion of Privacy'. Apart from the star-studded performances, festgoers included Justin Beiber posing with the Walmart yodeling kid and Rihanna enjoying Beyoncé's performance while sitting in the front row.
Couldn't make it to the festival this year? Do not worry, we have got you covered. Experience the thrilling performances by your favourite stars from the comfort of your home. Make your dream a reality by watching your favourite stars perform through VR – that expands the universe and springs life to the fantasy world.
Wrapping up its first weekend from April 13-15, the festival witnessed epic performances from Cardi B, Kamasi Washington, Migos, Jessie Ware, Miguel, and many more. The headline performance by Beyoncé included special appearances from JAY-Z and Destiny's Child group mates Michelle Williams and Kelly Rowland. Eminem also headlined the show on April 15.
Heard about the Walmart kid who got famous for yodeling? The 11-year-old Mason Ramsey from Illinois also shared the stage with some of the internationally acclaimed stars last weekend at Coachella.

Catch out performances on Coachella's YouTube Channel that is available on three different channels or check out the official website of Coachella for the VR experience. For the complete schedule with timings and channel and coverage of the festival, see below. Or plug into your VR Headset (available in VR180) and see Cardi B, Chromeo, Lion Babe, Migos, PVRIS, and others perform live in action. The same lineup that includes headliners Beyoncé, the Weeknd, Eminem along with sizzling Cardi B, Migos, Fleet Foxes, Tyler the Creator, David Byrne, and many more will be repeated next weekend from April 20 to 22.

YouTube is streaming the performances exclusively where you can access the videos here on >Coachella's YouTube Channel and choose streams from four different feeds that can be viewed easily on computers, mobiles and on television hosting the YouTube app.
Lineup for the next weekend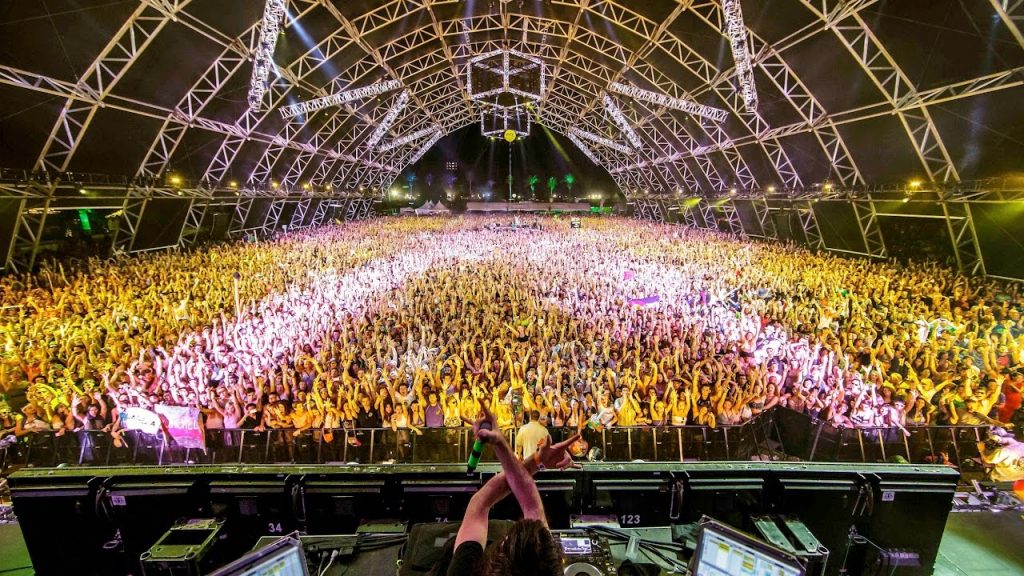 With the identical line up for the upcoming weekend from April 20 through 22, The Weeknd will headline Friday night of the grand music festival with Beyoncé on Saturday and Eminem on Sunday.
For more information about the different stage and artist lineup schedule, checkout the details straight from Coachella.
Radio Coverage
Tune into Sirius XM Satellite Radio and catch performances from The Weeknd, Beyonce, St Vincent, Nile Rogers, Alt J, and 75+ artists on Channel 29 through April 25. You can also check The Spectrum (Ch. 28), Hip-Hop Nation (Ch. 44), Alt Nation (Ch. 36), BPM (Ch. 51), SiriusXMU (Ch. 35), and Diplo's Revolution (Ch. 52) for the broadcast of these mind-blowing performances by your favorite stars.