December is right around the corner and we are all set to embrace the Christmassy vibes! With the beautiful atmosphere and all the feels of the holiday season, celebrating Christmas in Washington DC definitely sounds like a plan. The entire city; be it a restaurant or a Christmas market, everything is decked up with pretty decor items and its just BEAUTIFUL. Washington DC is one of the best places to celebrate Christmas, there is so much to do in the city that you remain in fits on what to miss and where to go.
Here's a list of things to do or events to attend on Christmas in Washington DC to make it a great & memorable celebration:
There's still a long list of Christmas events and parties waiting if this doesn't make you excited. Explore all the fun and exciting Christmas Events in Washington DC just by a click and get all your plannings sorted.
Discover More Christmas Events in Chicago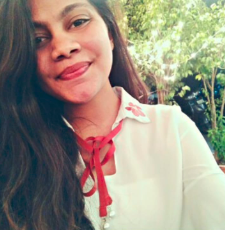 Hoarder. Overthinker. Dreamer. Mostly Writer. Lover of little things and coffee. Always wants to have the last word and wants to be chosen first. Might find her dancing or speaking to herself on the driveway.