Chhattisgarh, a mesmerizing painting done with vibrant colors of beauty & bliss of Mother Nature. Adorned with enthralling scenic views, embellished with the essence of traditions & culture at every footstep. Inhabited by humble folks beholding values instilled in the core of the land of Vedas and Ramayana. A land flowing with grains ashore joyful rivulets with idyllic countryside charisma.
Perfect! Right?
Well. there`s more!
Head to the charms of the tribal hinterlands. A must visit because savories here are made mostly of rice, a pinch of salt, minimal spice & mostly oil less. Come, let's explore the savor.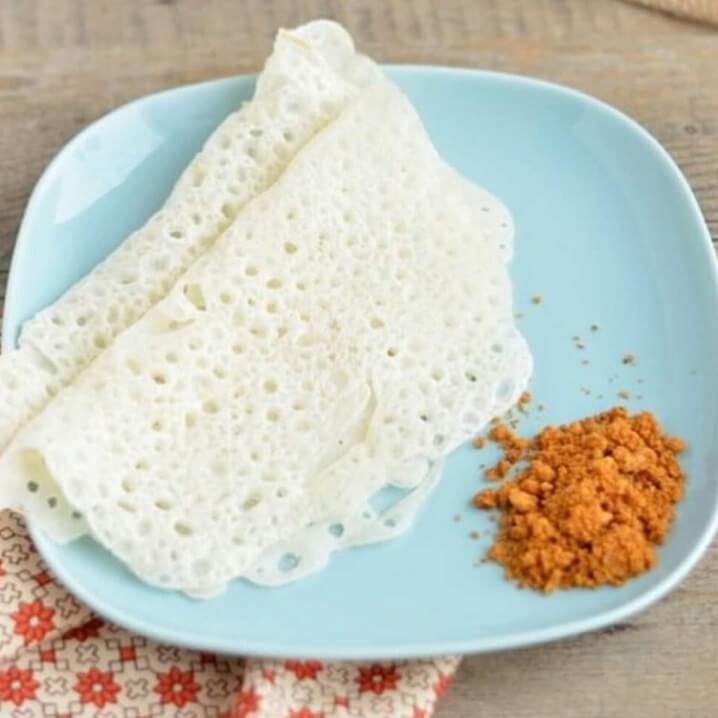 Chila
Chila, Angakar Roti, Paan Roti, Chusela – A yummy delight
Foodies and calorie conscious ones. Prepare for a trip to yum paradise of Chhattisgarh. Renowned as the 'Rice Bowl of India', Chhattisgarhi cuisine is mostly rice, right from starters to sweets. Whether it is the daily lunch or any special dish for celebrations, rice is a mandatory base. Yet the flavors are as diverse as the multitude of grains in the harvest.
A vivid variety of breads prepared chiefly of rice batter and other ingredients are very popular in Chhattisgarhi households. The most popular is 'Chilla'. It is a must, especially in the chilling winters. An easy to cook, mouthwatering Chhattisgarhi pancake to kick start a rather dull wintery day. Another rice based dish – Angakar Roti is extremely tasty, served hot and steamy with pickle. Paan roti uses the same dough as Angakar but is cooked on a banana leaf & roasted on tava in a low flame till both sides are done. Chusela, A must try! A special poori, prepared with rice flour as the major ingredient, served hot with home-made pickle and chutneys.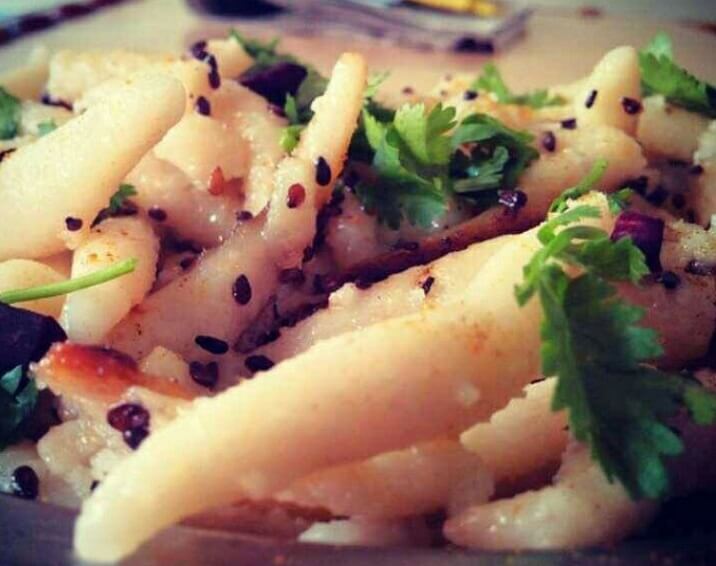 Faraa
Looking for a starter?
Don't miss Faraa; highly recommended. The state has a wide variety of luscious snacks and fritters such as Faraa, Muthiya, Bara, Bhajiya, Rice Pakodas, Dehati Vada and a lot more. Muthia, is a yummilicious steamed dumpling, an alternative Chhattisgarhi momos.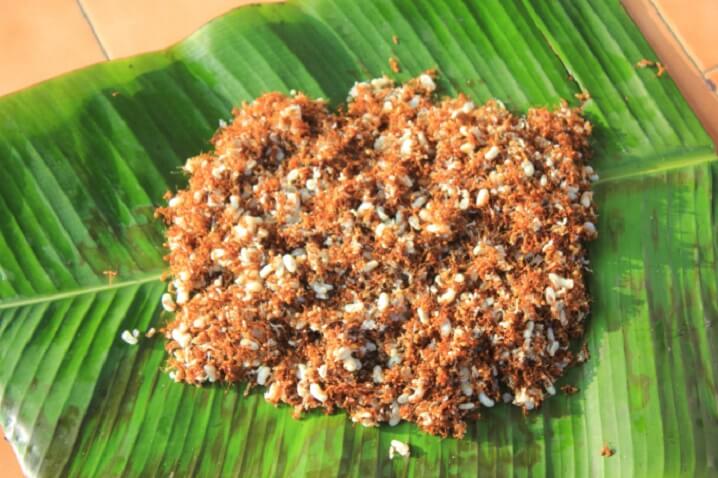 Chapra Chutney
All these are consumed with a specially prepared 'Chutney' known as 'Chapra Chutney'. It's a customary chutney (especially in the Bastar belt) that adds taste to the feast. And how is this made? You won't believe this, but the most popular chutney of state is made with red ants & their eggs. Red ants are dried, flavors and sweeteners are then added to it & relished.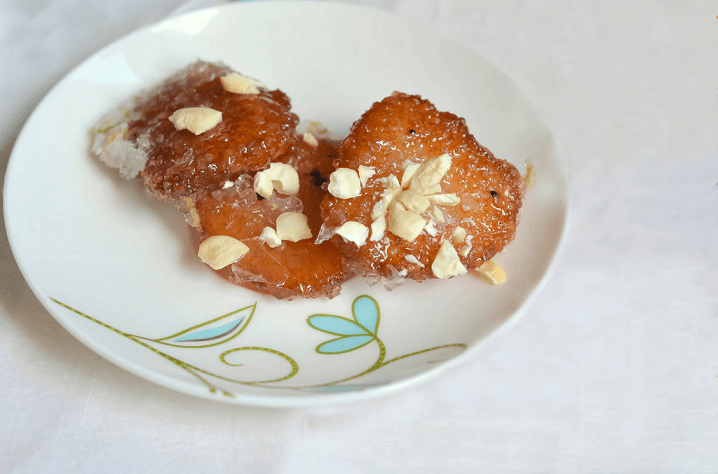 Dehrauri
After the spicy red ant chutney, it's time to relish your taste buds with some sweet balls. Chhattisgarh is brilliant and utterly appetizing when it comes to sweets. The treat includes Dehrauri, Khaja, Anarsa, Pidiya, Tilgur, Kusli, Khurmi, Gulgula, Doodh Fara, Balushahi, Gulgule & Bafauri are few of them and take the high seat in sweets division. The moong dal halwa of Chhattisgarh, a hot immaculate winter dessert loved across the state. Doodh Fara and Bafauri are delicious and popular sweet dishes of Chhattisgarh, usually prepared during festivals or on a blissful occasion to celebrate. The bafauri is a traditional sweet that is prepared by using the channa dal.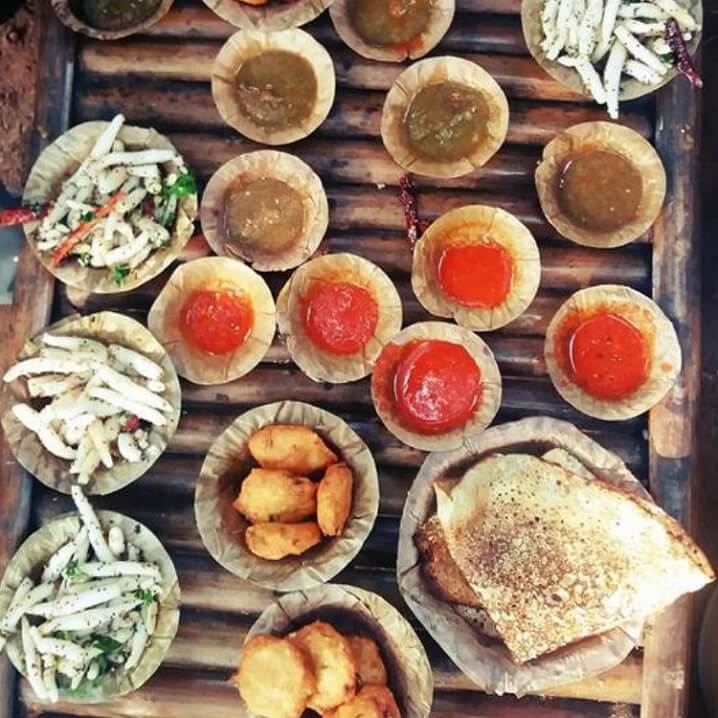 After you had a soulful traditional supper, no need to look around for a chilled beer. Because we have Mahua and Salfi! It is a popular saying that, a visit to Chhattisgarh is incomplete if you haven't tasted the most popular drink of the state – 'Mahua' the chhattisgarhi traditional tribal beverage. Mahua is prepared using small, creamy white fruit of a local tree, which is actually the 'mahua' tree. The fruit is fermented into a potent brew. Another popular beverage is Pasiya, a common drink relished by the people.
The Chhattisgarhi cuisine is an assortment of proteins, vitamins, minerals, iron and thus, considered as healthy diet. So, if you are an explorer, a true foodie and love to walk around to witness the exquisiteness and beauty of nature, Chhattisgarh is a perfect go to option and tops the list with minimal of budget to spend on.

An explorer by nature, a writer by passion. My passion has led me towards immense happiness as it's the best way to paint the emotions. I love to portray beautiful experiences on the canvas of my diary, give words to the unsaid feelings of heart and play the unsung musical rhythm of my soul.

Latest posts by Phalguni Sarkar (see all)