Goa, an Indian state painted with the colours of Portuguese culture is a tropical land blessed with captivating natural beauty in the form of sandy beaches, lush green belt of coconut palm trees and the calm yet roaring Arabian Sea. Every year travellers from around the globe pack their bags and come to Goa to experience the enthralling nightlife, enriched cultural heritage and to submerge in the sublime beauty of this paradise that keeps everyone glued to it. This article is all about the must to do things in Goa, otherwise your trip to Goa remains incomplete
Deltin Royale– India's Best Casino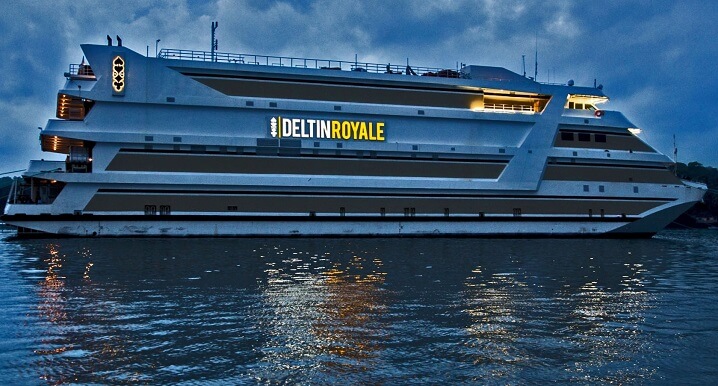 Welcome to Deltin Royale- the most noteworthy experience one can have in Goa. A 24 hours open, five floors cruise casino moored on the Mandovi river with over 123 tables and 850 gaming positions, it is the most happening casino in Goa (In fact India). If you are into gambling, then sky is the limit, but for beginners as well, there are varied options to try their luck with popular games like Roulette, Baccarat, Blackjack, Texas Hold'em Poker, Five Card Poker, Three Card Poker, Mini Flush, Casino Wars, Money Wheel, AndarBahar, Indian Flush, and slot machines. But this place is not just about betting, in fact the entry ticket includes unlimited drinks and a buffet that offers plethora of savoury cuisines. There are live singing and dance performances on the restaurant and the ship deck with DJ playing high voltage music. Enter this place and a classic, elegant and an enthralling experience is waiting for you.
Ride a Bike &Visit Latin Quarters, Panjim & Old Goa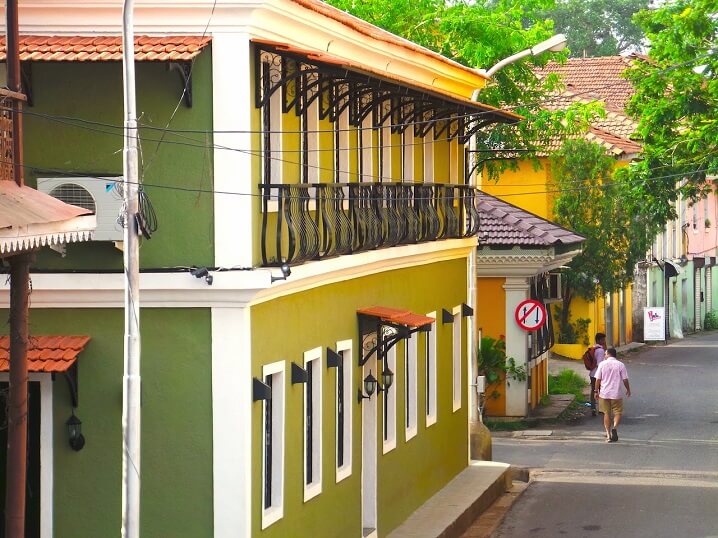 The true spirit of Goan culture can be experienced only when you visit the Old Goa that has the fragrance of the Portuguese culture. The majestic churches remind us of the splendour of Portuguese civilization and the small colourful yet vibrant houses symbolic of the Latin architecture offers one a delightful experience. The route to Old Goa via Panjim-Belgaum is mesmerising with Mandovi river on one side and colourful houses decorated with palm trees on the other. Fontainhas, which is the site of old Latin Quarters is a world heritage site and is a treat to the eyes.
Club Cubana – A Club not to be missed!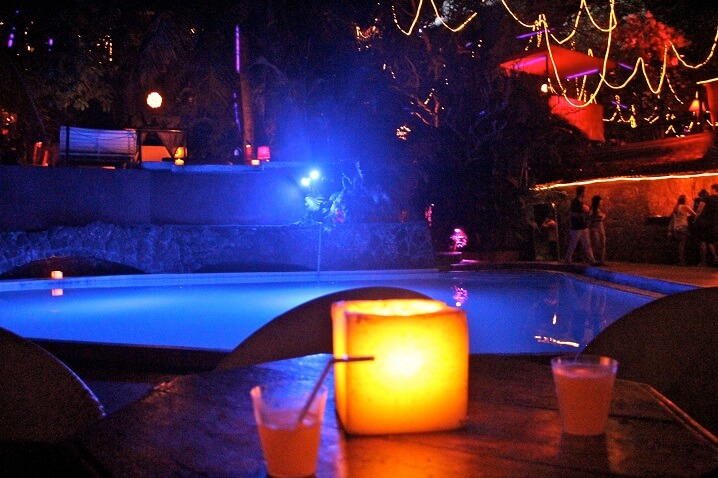 For all the party animal out there, there is one place you can't miss and that's Club Cabana. Located on a hillock in Arpora, this place is a paradise for having a freaky evening designed to spin your minds and lift you off the ground. It features a dance floor, swimming pool, lounge with multiple floors playing heart throbbing music and glittered by neon and flashy lights. The delectable thin crust pizzas are a delight to the taste buds and the kebabs are not to be missed.
Eat. Booze, fall in love. Repeat!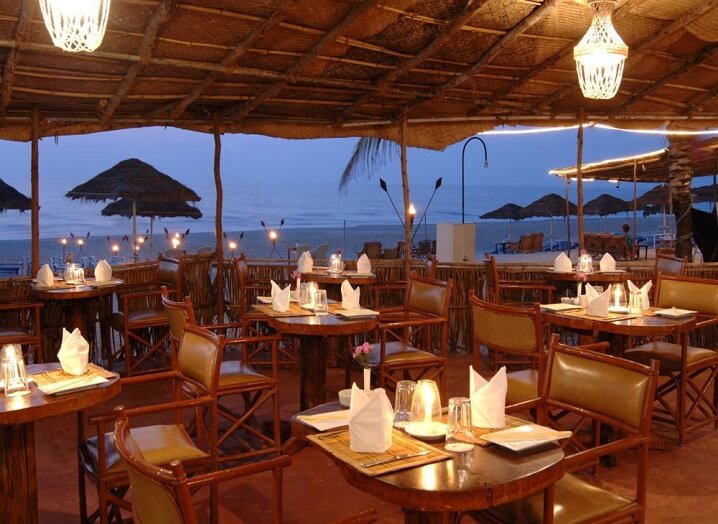 What makes Goa so special is the eclectic range of delicacies it offers and ambience each eatery boasts of. From seaside shacks to tree house cafes to candlelit roof tops to riverside restaurants, Goa never runs short of ideas for giving one a memorable dining experience. From Italian cuisines to Barbequed steaks to Continental delicacies to Goan seafood, gourmets and connoisseurs find Goa to be the haven for scrumptious food.
Must try :
Liver pate or chocolate pancakes at La Plage, Ashwem
Pepperoni pizzas at Fellini's Italian Restaurant & Pizzeria, Arambol
Greek food and profiteroles at Thalassa, Vagator
High Tea at Café Chocolatti, Candolim
Grilled fish, potatoes and vegetables at J&A's Little Italy, Baga River
Burgers at Travel Bar, Calangute
Butter Garlic Prawn & Crab curry at Brittos, Baga
Japanese style tuna with sesame at A Reverie, Calangute
Chicken Xacuti at Hotel Venite, Panjim
Prawn Curry Rice at Viva Panjim, 31st January Road, Panjim.
Croissants at Lila Café, Baga River
Beef, Chicken and Pork Steaks at House Of Lloyds, Candolim
Crab Xacuti, Kahlua Mousse Cake and Chocolate Walnut Date Tart at Infantaria, Calangute-Baga Junction
Beef Carpaccio, Ginger Battered Calamari at Curlie's, Anujuna
Visit Beaches for Sunbathing & Water Sports Activities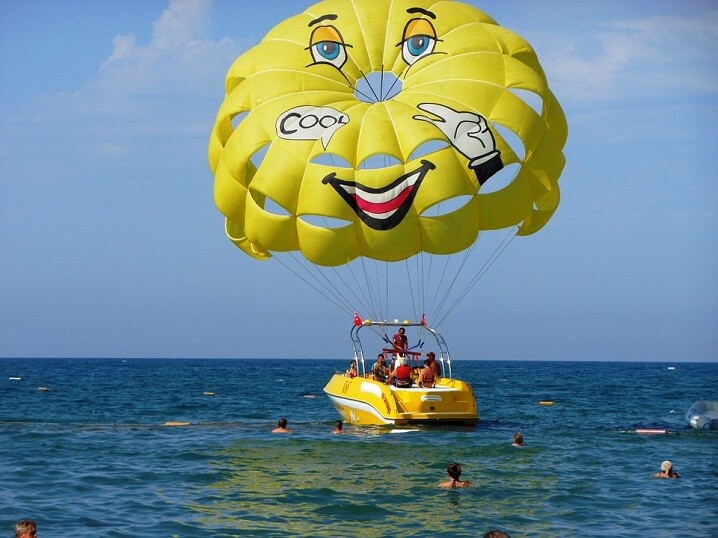 The most defining feature of Goa that allures tourists throughout the world are its sprawling sandy beaches lined by palm and coconut trees with neatly aligned shacks serving drinks and food. The adrenaline pumping water sport activities on the beaches like parasailing, jet skiing, kayaking, scuba diving etc gives one some unforgettable memories to cherish for the years to come.

Explore Events Happening in Goa
Happy Tripping & Xploring!

Anshika Sehgal is a travelling enthusiast and an avid lover of books and American TV shows.