Popularly known as the festival of colours, Holi is an annual Indian festival renowned for its colourful and musical celebrations bringing together people from all divides to let loose and rejoice and experience the vibrant happiness dissolved in the air. It marks the end of severe winters and the commencement of summers. The festival has a religious and historical basis and commemorates the victory of good over evil by burning Holika in the evening, a day before the actual celebrations and brings in devotees from all spheres together. The next morning, everyone can be seen coloured in different multilayered shades forming groups armed with water balloons, dry colours, coloured solutions and water guns to scrub colours on each other and the people passing by.
When is Holi celebrated in India and the rituals performed?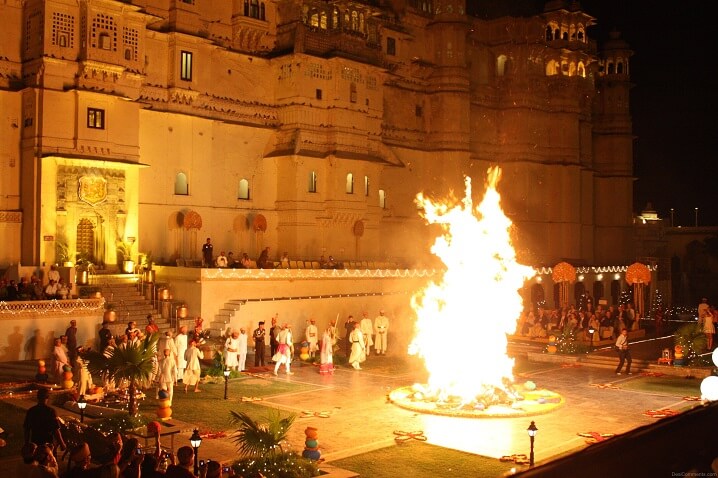 It is celebrated every year day after the full moon in March or the month of Falgun. Holi is usually celebrated over two days- the first day called as Chhoti Holi or Holika Dahan in which bonfires are lit after sunset and people sing and dance and worship the fire while the second day is marked with the colourful festivities engulfing people from all societies. People smear colours on each other, throw water balloons and dance on the loud music numbers.
Best places for Holi celebrations in India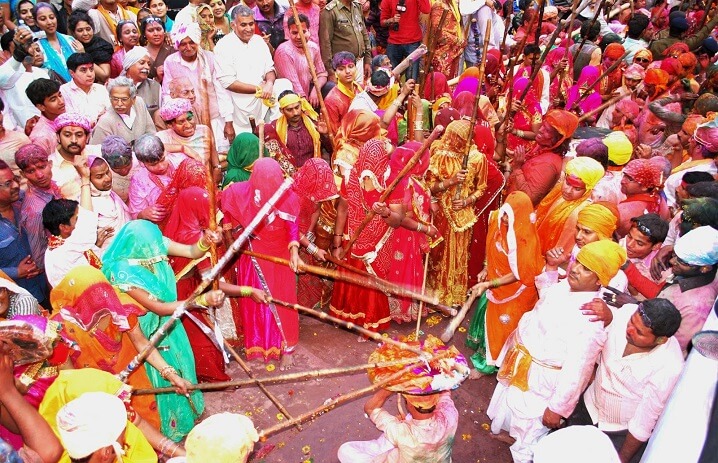 Holi festivities take place in every nook and corner of India but there are some places that have reserved their place in the list for their exuberant and unique way of celebrations.
Barsana – The Lathmar Holi celebrated with sticks.
Mathura and Vrindavan – Famous for traditional way of celebration and Lathmar as well.
Shantiniketan, West Bengal – Famous for cultural Holi.
Mumbai – Community Holi
Delhi – Boisterous Musical Holi.
Top Events for some crazy Holi celebrations in Delhi in 2017
Holi parties in Delhi are not just about scrubbing colours on each other but encapsulate a wide range of frenzy activities geared up. From live DJ playing top chart numbers to rain dance, given below is a list of such happening Holi parties in Delhi you can enjoy this year.
Holi Cow or Holi Moo Festival
Here MOO means Madness Orchestrated Organically
The Holi Moo festival is a cross national event where artists, musicians and composers through the world ensemble together to showcase the magnificence and the splendour of artistic richness on the auspicious occasion of Holi where delectable food, ethnic music and diverse forms of dancing will take your breath away. It is going to be the 10th edition this year and promises to dazzle us by being a truly colourful and a musical carnival.
Where : Asiad Tower, Asiad Village (near Hauz Khas and Shahpur Jat) Khelgaon, New Delhi
Looking for more holi parties in delhi?
Checkout Holi Music Festival, Holi Blast Festival, Holi Craziness Unite Music Festival.
Must Have Holi Delicacies This Year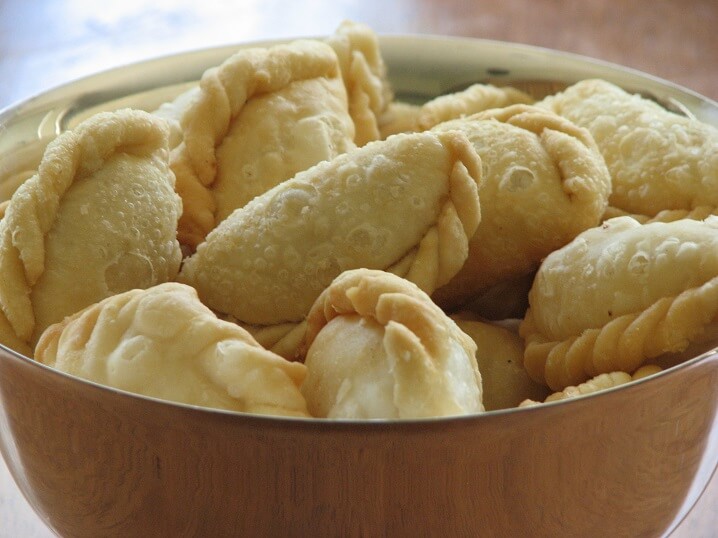 Holi remains incomplete without scrumptious sweets and cuisines. These are some of the most popular dishes to check out this Holi : Gujiyas, Malpuas, Bhang and Thandai, Bhang Ke Pakore, Green Apple Jalebi and Apple Kheer
HOLI Shopping in Delhi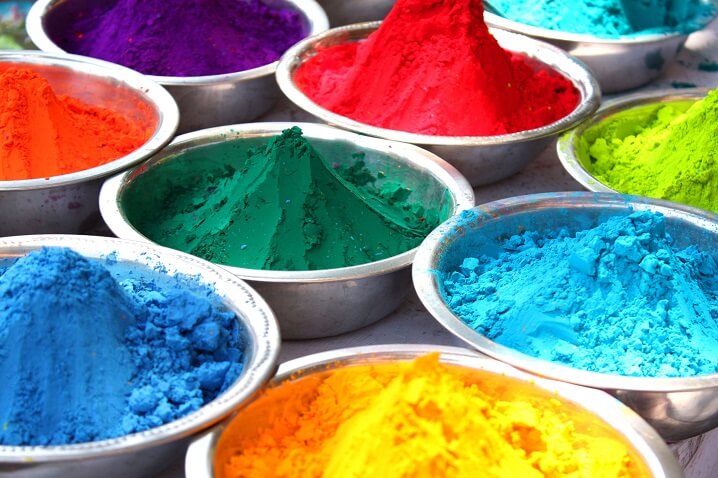 For Holi enthusiasts, Delhi offers some of the most buzzing and vibrant markets dedicated for shopping to make your Holi colourful and blissful.
Sadar Bazaar, Old Delhi

Located on the western side of Khari Baoli, this place is a wholesale market renowned for selling large varieties of colours- dry and gel, water guns and other Holi decoration items at the lowest price.

Chandni Chowk (Old Delhi) Market

The narrow lanes and the bustling streets of Chandni Chowk have been attracting thousands of customers for buying eclectic varieties of sweets and colours for Holi. This oldest market in Delhi is divided into different bazaars selling specialised items.

Dilli Haat( INA, Pitampura&Janakpuri)

Dilli Haat is a hub of handicrafts from different parts of India offering yummy delicacies. It is beautifully decorated for Holi shopping and is a fun place to shop for colours and pichkaris.
Almost every street of Delhi is seen decorated with Holi products and colours alluring customers from all ages.
Holi when played in the true spirit is a festival that gives one a chance to let oneself feel free and enjoy the company of friends and relatives thereby helps in keeping grudges at bay and embracing the event called life with colours and joy.

Holi Events in Delhi

Anshika Sehgal is a travelling enthusiast and an avid lover of books and American TV shows.