Things have become easier for event seekers and event organizers from some time now; after the digital space took over. Discovering and creating events with a click of a button has made things seamless, cost-effective and time-saving. There are numerous significant tools in the market to help people explore and create events with ease. Some of them serve organizers who create events in a particular niche and some serve organizers with all the possible types of events across the globe. One of the popular tools that has been serving events around the world is Eventbrite but for various reasons, people keep looking for Eventbrite Alternative.

It sure is popular and people often opt for it, but Eventbrite has its own set of limitations. There are tools that overpower Eventbrite and work as an escape window for someone who wants to reach a large audience and enhance the experience of event creation at a lower cost. One from the many options that you should definitely consider is AllEvents.in
If I had to sum up in one line then it basically is an event discovery platform minus the Eventbrite limitations. But for detailed reasoning why AllEvents.in is the best Eventbrite alternative, read on.

1. Selling Event Tickets Online For Free
Eventbrite delivers one enhancing experience to the event organizers and event attendees but so does AllEvents.in
What sets them apart is the pricing. AllEvents.in came into the picture as an "event discovery platform" and that was the entire goal of the business. AllEvents.in wanted to be a platform that lets the audience explore the kind of events they are interested in.
Unlike Eventbrite, they do not charge event organizers for creating events. This only made sense, because if they started doing that a lot of organizers would not create events on their portal and the goal of AllEvents.in being a top event discovery platform would not prove right.
Eventbrite charges all the event organizers who create a ticketed event on their platform which affects a lot to organizers who plan to organize the event on a budget. Whereas AllEvents.in that values both its audience as well as organizers; allows them to create events for free. Also, they have a strong community to back you up.
Related: How To Sell Event Tickets Online

2. Loyal Fanbase
More than exciting and interesting features, what event organizers seek is a platform that helps in building a community and getting a loyal fanbase that continues to attend their events. AllEvents.in is a better option if creating a community and finding more audience is your goal.
They serve almost 6M event seekers every month; also a database of 250M events and 17M organizers. Whereas Eventbrite has been powered by 3.9M events with 795K event creators.
The numbers speak enough for themselves, you have a good chance to grow on AllEvents.in. Their focus is to be the top event discovery platform, not only delivering their best just to event organizers but to event seekers as well.
AllEvents.in rightfully can be called the best Eventbrite alternative in 2019. They have been consistently growing without compromising their values and customers. They give an opportunity of growth to all the event organizers with their global reach, simple functioning, low pricing, and loyal fanbase.

3. Pricing Policy
Eventbrite's pricing is much higher in comparison to AllEvents.in. Eventbrite charges a minimum of 2% + $0.79 for a ticketed event to the event organizers. The organizer has the choice to pass the fees on event attendees. If they bare the cost it becomes a pricey deal, if they pass it on to the attendees it will only affect the ticket sales, either way, they are losing.
As mentioned above, AllEvents.in is absolutely cost-effective as compared to Eventbrite.
About the pricing of the ticket, AllEvents.in does not charge anything to the event organizer but a bare minimum of 0.5% or 0.5$ (whichever is higher) is charged to the event attendees.
This indeed is something that would make a lot of event organizers switch to AllEvents.in because the cost is a very crucial aspect when you are using a service to sell your tickets. You can't compromise on your attendees and neither can you let the cost of using a service affect your profits. It is only advisable to switch and look for a similar yet effective alternative.

4. Customer Support
A platform can deliver cool features and interesting offers but if the customer support is not on point then it's a problem. Eventbrite follows a different system of customer support for different organizers (It depends on the package chosen by them).
They only provide 24/7 customer support to premium users, phone chat and email support to paid users and for general users or essentials, as they call it, they provide just online support. The organizers who opt for essential have to wait for a day to get a response from Eventbrite.
For AllEvents.in, there is no difference between an event organizer who is selling a 5$ ticket or a 50$ ticket. They assist and provide customized customer support to all the event organizers who need it.
They constantly seek feedback from their event organizers to learn from their experiences and grow the platform. Here is what one of the event organizers had to share about her experience with AllEvents.in:
"AllEvents.in is a one-stop solution for all of your event business needs! They auto-populate your events into your own customization website and automatically send emails to your customers and followers while you're able to update your own calendar with one quick click! The AllEvents.in team are highly responsive to your feedback and are very willing to add features as you need them. I have worked with literally hundreds of event platform developers and I have never found a more responsive and customer focused company than AllEvents.in"

– Tammy Hornek (Founder, Fun Art Night)
5. First Time Event Creation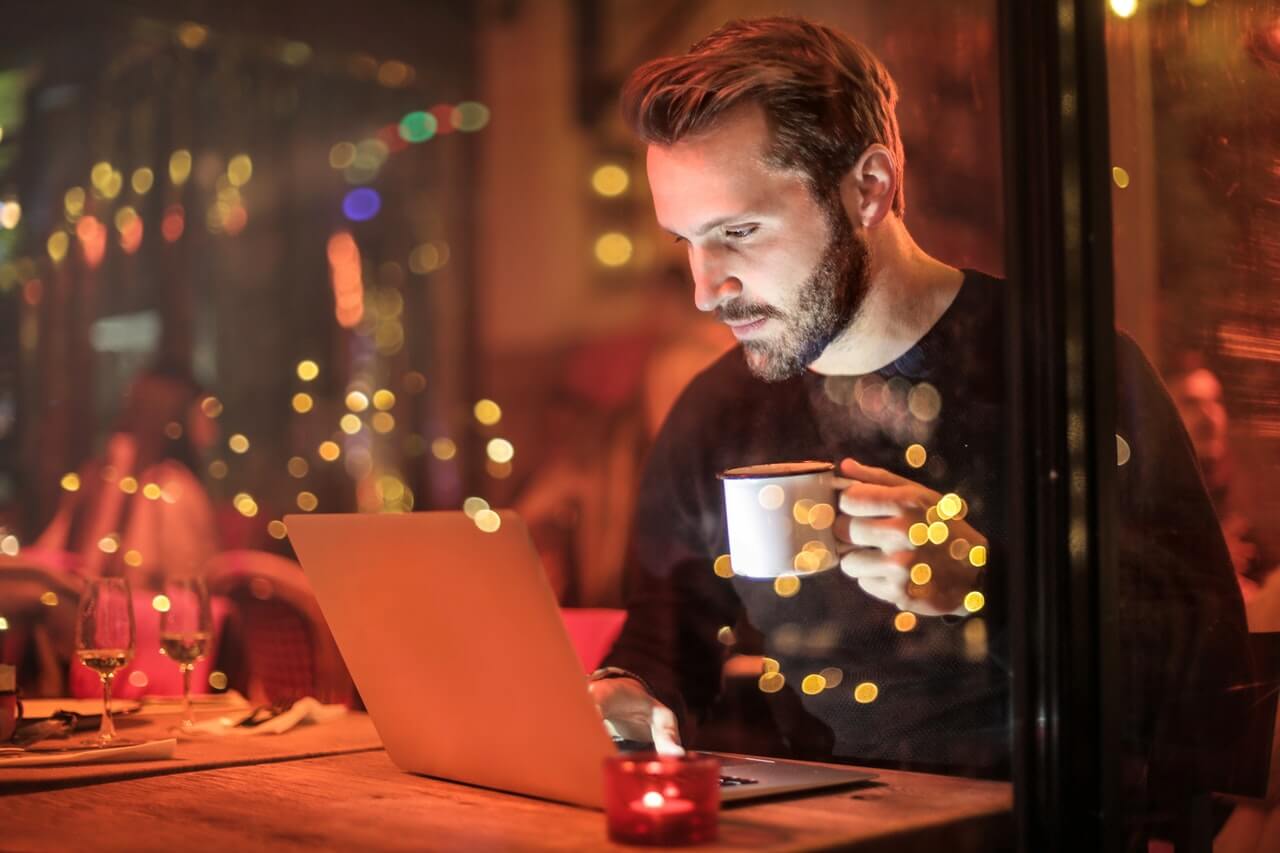 AllEvents.in is a fairly simple to understand platform. One can easily figure out how to create events online. They have a proper guided event page set up to help you through the process. Anyone who has a basic understanding of English can easily create events on the platform without any assistance or help of FAQ.
The first time event creation process on Eventbrite is a bit complex as compared to AllEvents.in. Anyone who is new to the platform would need the help of guided blogs or comprehensive training to start off which sometimes delays the entire event creation process. Because of the complexity, people would definitely look for Eventbrite alternatives.
Twenty perks are lesser than two major limitations, this fits right in this case. Even if the platform would be serving the best of everything but if it is a little bit complex then users will drop-off and look for other options.
Related Blog: Create Events On AllEvents.in
6. Unlimited Ticket Types
Different organizers have different ticketing needs depending on their events. A lot of the event organizers use more than one ticket type for their event to sell out their event. Early bird registration, discount codes, general, VIP tickets, etc are the commonly used ticket types by the event organizers. The motto behind having multiple ticket types for the event is to create a FOMO amongst the target audience and to urge them to buy tickets real fast.
So, it has become a need for the organizer to sell tickets on a platform that allows them to use multiple ticket types at a time. Eventbrite only allows premium and professional users to choose unlimited ticket types. It allows only a single ticket type to general users who might as well want to sell out their event by using a multiple ticket type strategy.
Whereas AllEvents.in lets all its event organizer choose from multiple ticket options. They help them grow and boost their sales by giving them the option to choose from all the possible ticketing types. Be it a multi-day pass or the choice to opt for early bird registration offers with general tickets, AllEvents.in lets you do that.

7. Detailed Sales Analytics
Planning an event is a difficult task but what is tougher is selling out tickets of the events. For some events, somethings work really well, for other some different strategies work. Event organizers constantly need to keep a check on attendee behavior and what is working well for a certain kind of event. For this, they need access to detailed sales analytics of their events.
AllEvents.in provides a ticketing dashboard to all the event organizers where they get full access to the sales analysis of their event. The access to this has nothing to do with the pricing of their ticket or them paying for extra promotions, every organizer has access to their event ticket dashboard.
What data can they get from the ticketing dashboard?
Interested: They can learn who are the people that are interested in their event
Leads: The people who could not finish their payment process
Tickets: People who bought the ticket for their event
Check-Ins: People whom they have marked as checked-in
Affiliates: List of affiliates if any and the sales report of the same
Eventbrite does not provide detailed sales analysis to all the event organizers but to premium and professional users.

8. Customer Success Manager
Providing a platform that serves your needs is not enough, the customer needs to be satisfied with the services. Customer success management is something that will create a relationship between the brand and the organizer which will eventually retain them and build loyalty towards the brand.
AllEvents.in cares about all their event organizers, the company works really hard to deliver the organizers an experience that they expect. They have account executives assigned for event organizers to help them with special use cases. As for Eventbrite, they only provide such services to premium users.

9. Customizable Checkout Forms
A trek event organizer would need completely different information about his potential attendees as compared to a music festival organizer. A trek organizer may need health-related information while a concert organizer might need the information about t-shirt sizes or anything of that sort.
The point being that it is important that a ticket selling platform provides a customizable checkout form to the organizer so they can add as many questions as they like and take in all the required details of their attendees.
AllEvents.in provides this service to all its event organizers whereas Eventbrite provides this service just to its premium and professional users.

10. Ticket Selling On Your Website
AllEvents.in has always believed in growing together. If event organizers want to boost their ticket sales by leveraging all the possible mediums then what's the harm in that? AllEvents.in not just lets the event organizer sell event tickets on their own platform but even helps them in creating a ticketing platform of their own easily!
On the other hand, Eventbrite only lets its premium and professional service users enjoy the privilege of selling tickets on their own event ticketing platform.

What AllEvents.in & Eventbrite have in common?
Public Event Listing
Selling Tickets Online
Easy Attendee Check-in And Scanning
Marketing and Promotional Tools
Bulk Email Invites
Donation tickets
Discount & Promotional Codes
Selling Tickets On Facebook
Online Help Center
Seat-map Of Events
Multi Date Registration Events
Global Platform
Varied Genres Of Events
Takeaways:
It's simple math, why would you pay more when you can enjoy similar or rather more benefits through another platform?
Whatever your event type is, AllEvents.in is a right solution that gives you a simple functioning, cares about your attendees, is cost-effective and delivers a seamless experience.
Even when you opt for an Essential package from Eventbrite you have to pay 2% + 0.79$ for something that you can almost get at really cost-effective or negligible rates.

Try For Yourself & Get On The Platform Where Your Potential Attendees Are!
List Your Events For Free On AllEvents.in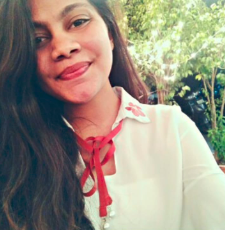 Hoarder. Overthinker. Dreamer. Mostly Writer. Lover of little things and coffee. Always wants to have the last word and wants to be chosen first. Might find her dancing or speaking to herself on the driveway.