If you have always been a hardcore fan of WWE or the kid who yelled POW and the people had to pretend that they were dead then this is the sport you are going to love. Big Boxing Glove is a chill version of WWE. You will be handed a mega size glove and you know the rest(just goddamn punch). This won't involve the shedding of blood and it won't be a bad-to-the-bone game. It would be a hilarious blast of banging, knocking and pinning the opponent down. To give you the boxing feels you will be left with your opponent in a proper inflatable boxing ring with your headgears on and not to forget the gigantic boxing gloves. *You can always be dramatic with your bams and pows*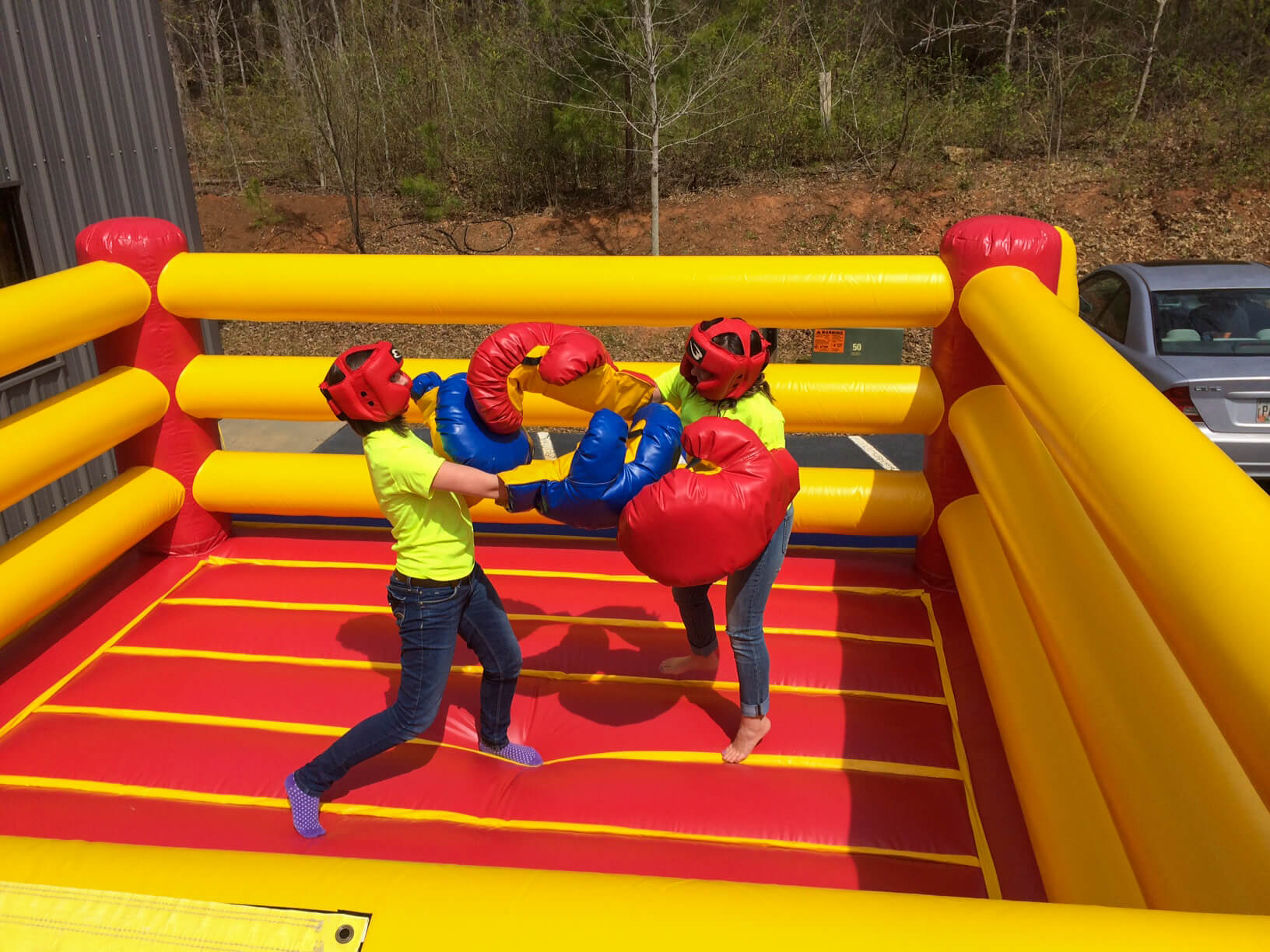 You can experience Big Boxing Glove in Ahmedabad. Adventure Arena at Ahmedabad is the only gaming zone that gives you a chance to experience this fun sport. It is a wide sporty arena where you can experience a bunch of adventure sports like bungee run and trampoline(for both kids and adults) which you cannot find anywhere else in the city.
You can experience this game at Adventure arena on any days of the week between 10:00 AM to 11:00 PM. The rates are budget friendly there, they charge 50 Rs. to two people for a 10-minute game and they 80 Rs for two people for a 20-minute game. The big boxing glove and the entire set-up they provide is very bright and colorful, making the game a memorable and attractive.
The game doesn't have many rules just one basic, not to be harsh. Don't use your body weight to pin the person down. Don't bang the combatant constantly whilst he/she is struggling to stand up. Play fair, listen to the ref and don't be uncool. Also, there is no three knockdown rule here so be relieved and enjoy the most out of it. Get your spouse along and have a fight that you will like to remember and revisit. And, all you singlets, get your friends and siblings to beat them and triumph the boxing battle. No one's loser here because you are simply going to rejoice with the happy time you spent boxing with your mates.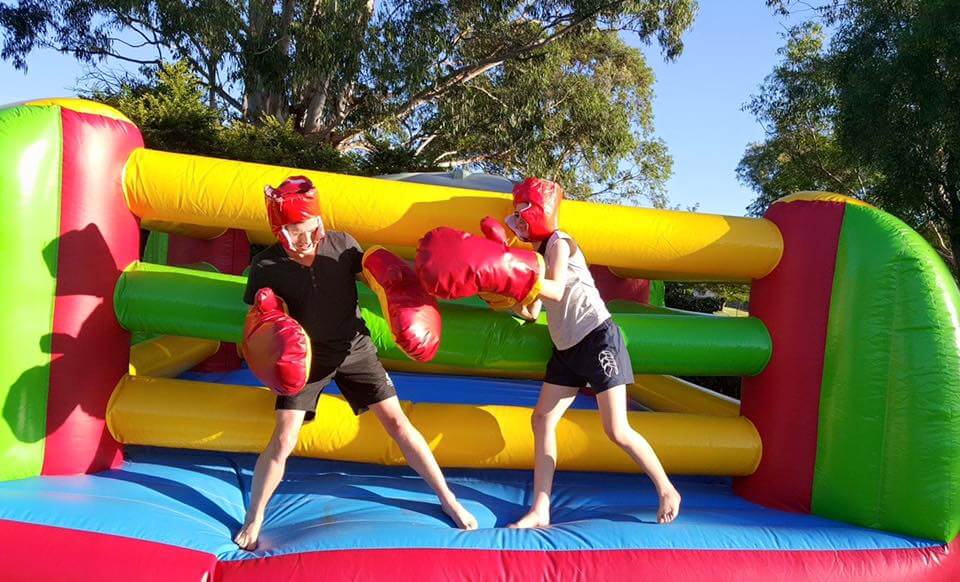 You can even choose a nice planned package at the adventure arena if you are planning a day out with your people. This will give you a chance to spend quality time with your people and sporting some adventurous games there. You definitely need one luxury weekend getaway like this.
Set Yourself Straight For A BAM BAM Experience.
Hoarder. Overthinker. Dreamer. Mostly Writer. Lover of little things and coffee. Always wants to have the last word and wants to be chosen first. Might find her dancing or speaking to herself on the driveway.