Mumbai, the city by the bay is perhaps the most open-minded and welcoming city when it comes to the arts. With diverse communities and histories, there is something to satisfy all art-lovers in the city. Whether you are an art aficionado, a neophyte, or just a lover of all visually appealing things, Mumbai has it all for you. Amongst the hustle bustle of this fast-paced city, every art lover can find the peace they are searching for at these art galleries in Mumbai.
1. Volte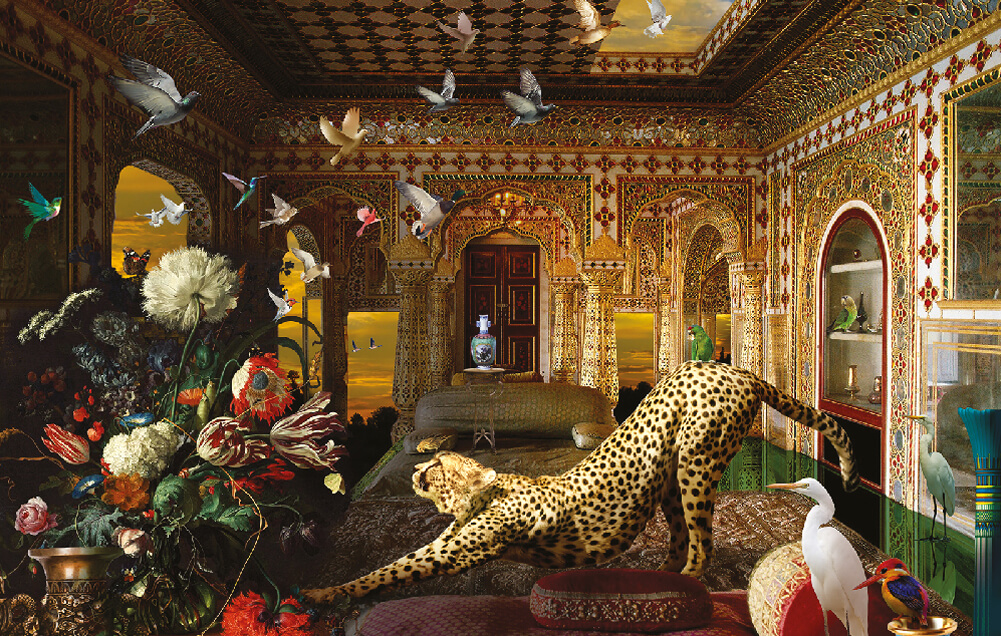 Established by Tushar Jiwarajka in the year 2009, this gallery has managed to earn the reputation of one of the best art galleries in Mumbai in a very limited time. Tushar Jiwarajka's eclectic taste in the field of arts has established the gallery by exhibiting the work of both celebrated and obscure artists, making it a pioneer to have embraced all media beyond paintings; including video, performance, and installations. It houses the art of local talent like Boshundhara Mukherjee, Pandit Bhila Khairnar as well as international artists like William Kentridge from South Africa, Wim Delvoye from Belgium and a few lesser-known Tibetan artists.
Location: 2/19 Kamal Mahal, Arthur Bunder Road, Colaba, Mumbai
Timings: 11:00 AM to 7:00 PM
2. Chatterjee & Lal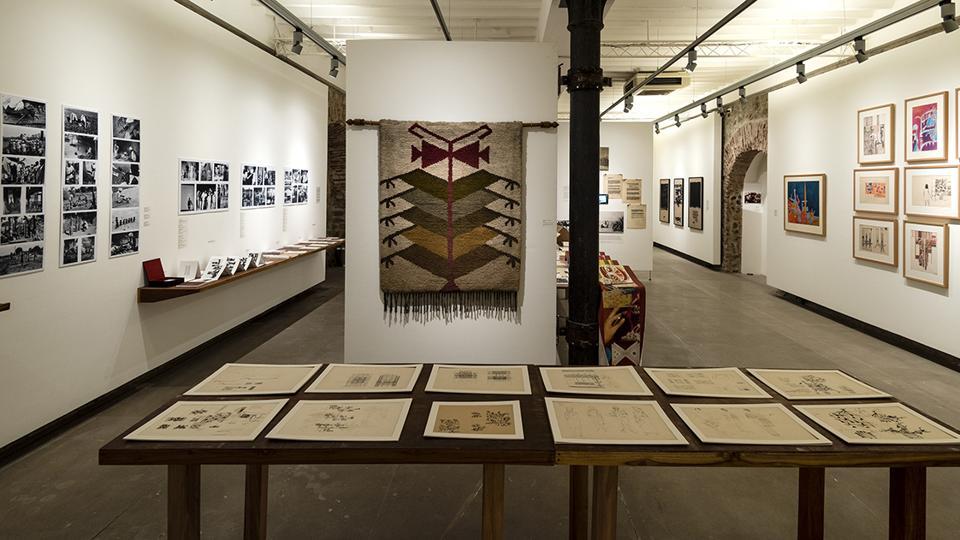 This gallery was founded in 2003 by a husband-wife duo, Mortimer Chatterjee and Tara Lal enclosed in a small room, focuses on nurturing and showcasing emerging and mid-career talent, with art that identifies strongly with India. The gallery has helped many upcoming artists to showcase their work in front of the world and helped them to earn recognition. They also have a prominent part in creating installations in non-traditional spaces, with performances in the streets of Mumbai. Previously located in Colaba, the couple has managed to move to a bigger place depicting their and Mumbai's art growth.
Location: 01/18 Kamal Mahal, Arthur Bunder Road, Colaba, Mumbai
Timings: Tuesday-Saturday 11:00 AM to 7:00 PM
3. Sakshi Art Gallery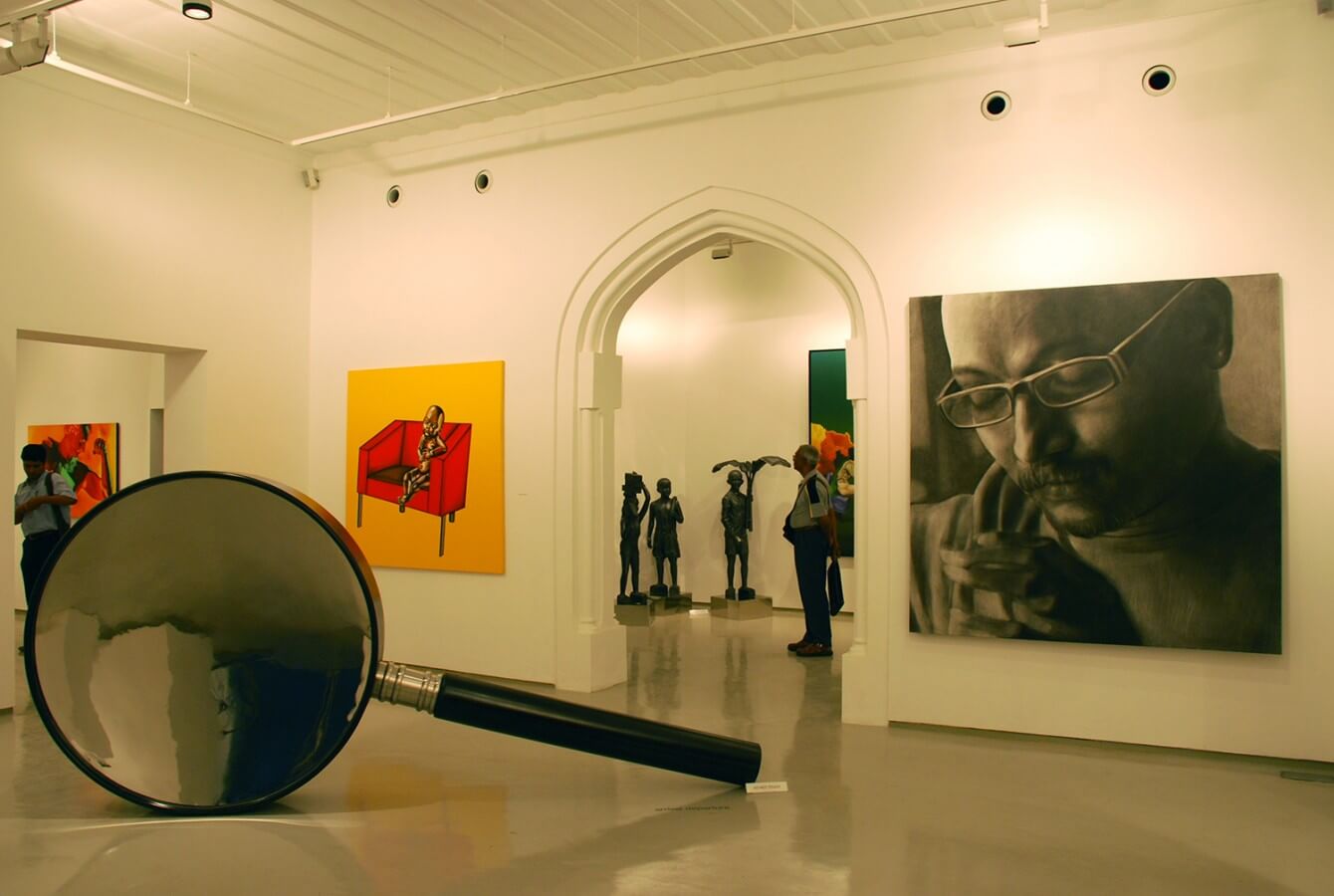 It is one of the largest private and premier art galleries of India which was established in 1984, works closely with important Indian and international artists. The first multi-location gallery in India, Sakshi Gallery has art spaces in Bangalore, Chennai, and Mumbai along with a newly-opened space in Taiwan. Its support for leading Indian artists such as M.F. Husain, Ram Kumar amongst others, has made it a game changer in the art scene in Mumbai. The gallery is accredited with introducing Indian audiences to various emerging as well as illustrious international artists like El Anatsui, Gregory Crewdson and Julian Opie.
Location: 6/19, 2nd Floor, Grants Building, Arthur Bunder Road, Colaba, Mumbai
Timings: 11:00 AM to 6:00 PM
4. Jehangir Art Gallery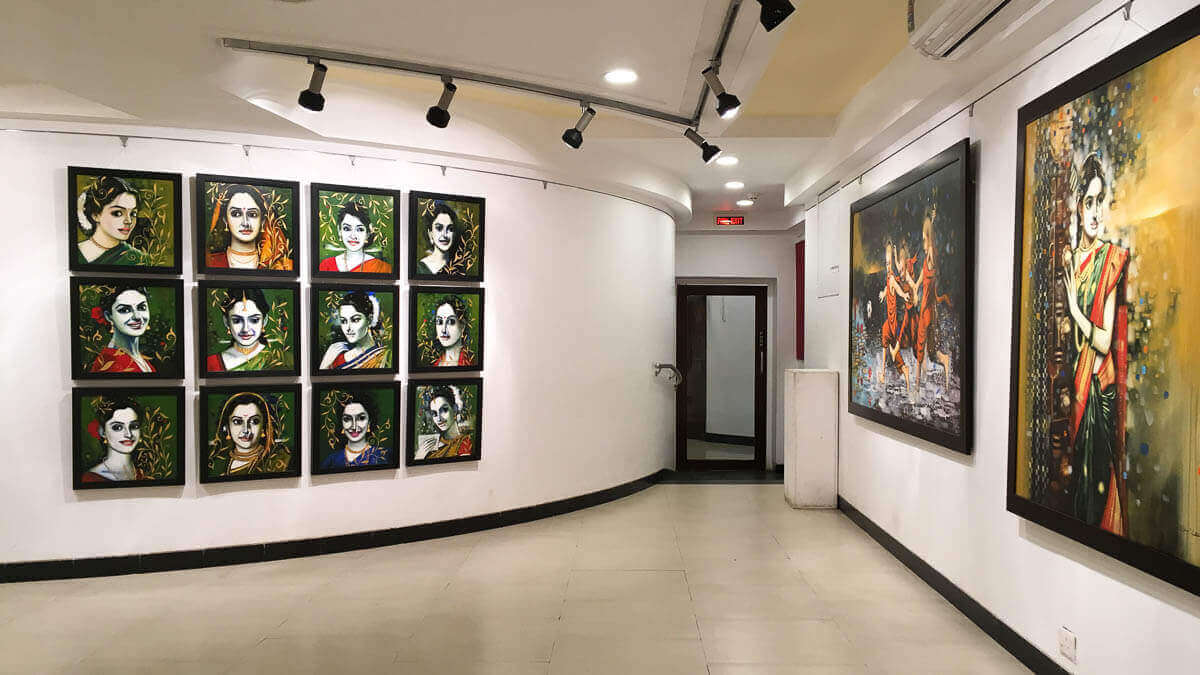 Located at Kala Ghoda locality of Mumbai, Jehangir Art Gallery is the most prestigious and modern venue for the artists in the city. It was constructed in 1952 by Cowasji Jehangir, has four exhibition halls to showcase the artwork. It's the place to be for art collectors in Mumbai. This gallery sees a huge rush of artists eager to display their work and being able to showcase at Jehangir art gallery is considered prestigious as only the best and acclaimed artists exhibit here. Some of the big names who have exhibited here are SH Raza and Bhupen Khakharand.
Location: 161B, Mahatma Gandhi Road, Kala Ghoda, Mumbai
Timings: 11:00 AM to 7:00 PM
5.  Gallery Maskara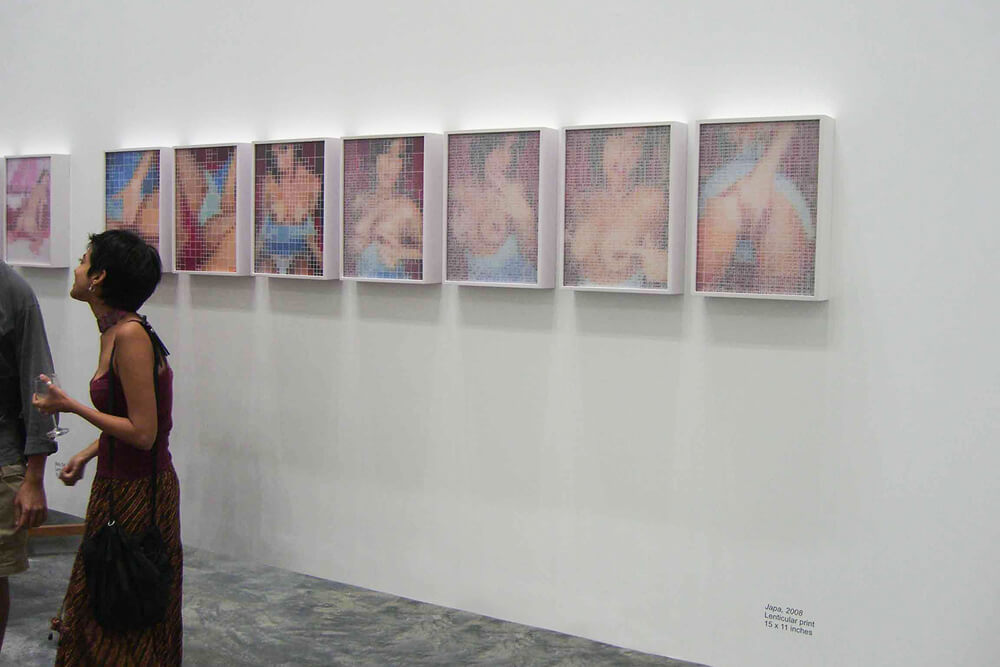 This gallery is named after its owner Abhay Maskara, which is formed in a previously established grain storage and has benefitted a lot due to its enormous space as the ceiling itself soars up to 50 feet thus making way for massive art pieces to be showcased especially the ginormous floating dolls by Canadian sculptor Max Streicher which debuted in its opening week in 2008. Its owner, an art curator has widened the art scene of Mumbai by showcasing the talents of the lesser known local and international artists such as Max Streicher and Peter Buggenhout.
Location: 6/7 Third Pasta Lane, Colaba, Mumbai
Timings: 11:00 AM to 7:00 PM
6. Galerie Mirchandani + Steinruecke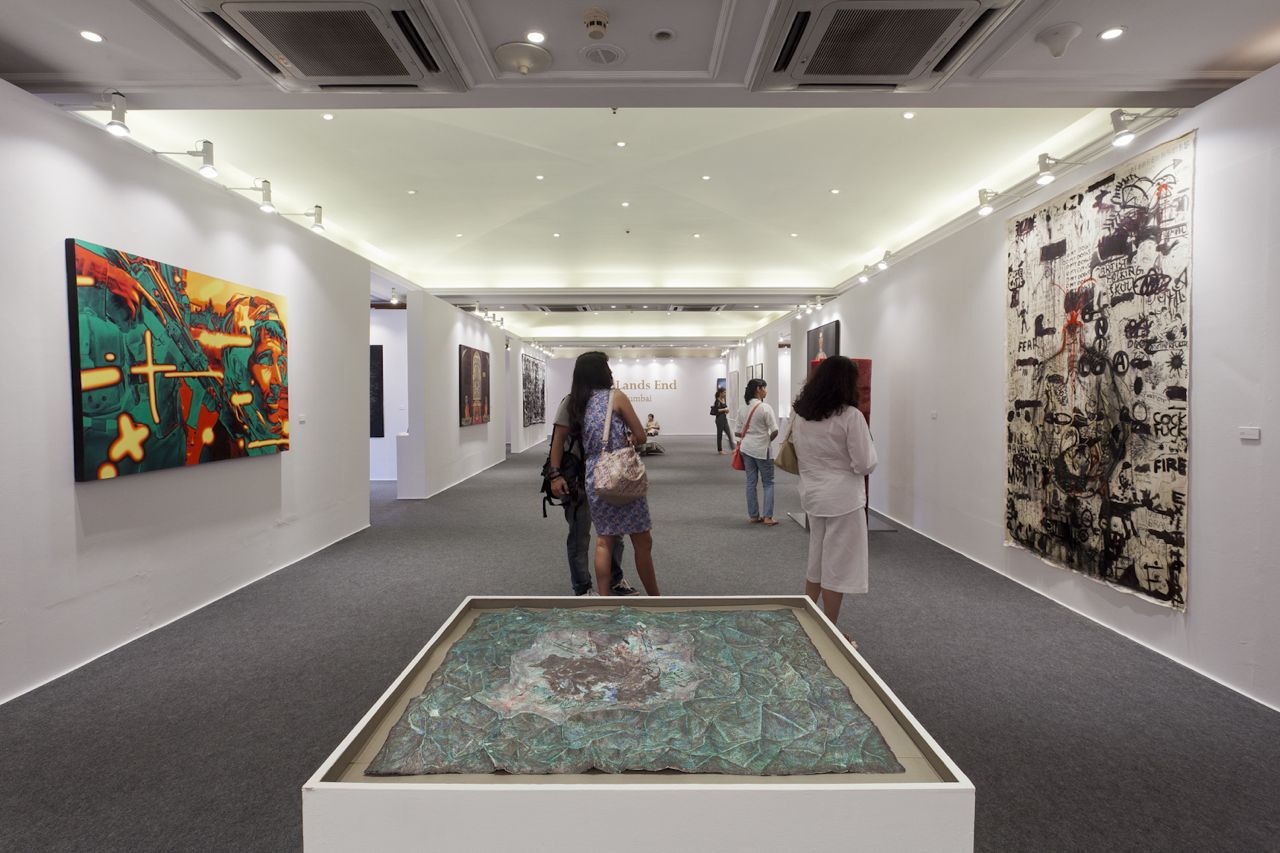 Owned and run by a mother-daughter duo, Usha Mirchandani and Ranjana Steinruecke, this gallery is one of the few art galleries in India to have showcased the work of some of the famous international artists such as Kiki Smith, Jonathon Meese and Wolfgang Laib for the very first time in India. Local artists showcased in the gallery include the newer artists like Varunika Saraf and Manish Nai, along with several older artists like C.K. Rajan and Jyothi Basu.
Location: Sunny House, 1st Floor, 16/18, Mereweather Road, Colaba, Mumbai
Timings: 11:00 AM to 7:00 PM
7. Project 88

Built in a former 19th-century press by Sree Goswami, this gallery is spread over 4000 square feet space allowing it to display an expansive range of installations and works. Unlike other galleries, they have an interesting mix of media such as drawings, paintings, videos, sculptures, graphic novels, books and art installations all under one roof. The gallery has attracted an impressive mix of artists, both established names such as Bharti Kher and Hemali Bhuta, and many unknowns such as the eccentric Otolith Group and the graphic novelist Sarnath Banerjee.
Location: BMP Building, N A Sawant Marg, Colaba, Mumbai
Timings: 11:00 AM to 7:00 PM
8. Chemould Prescott Road Gallery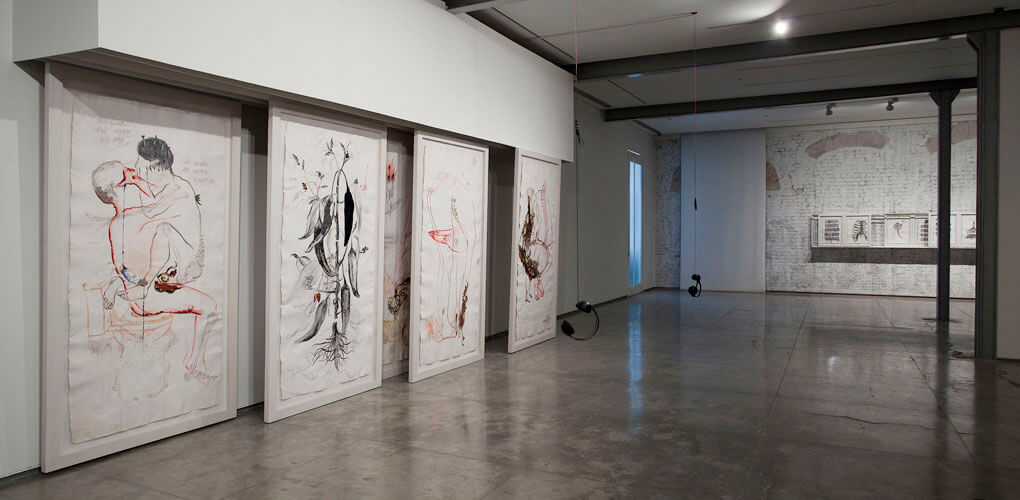 One of the oldest commercial art galleries, the Chemould Prescott Road Gallery was founded in 1963, has exhibit some of the most sought-after names in the city's art scene such as MF Hussain, Tyeb Mehta, and S.H Raza. This place has maintained its stand by encouraging contemporary art forms by the newer artists like Vishal K Dhar and Pushpamala N. With the perfect mix of old and new, the place is something you'll certainly look forward to visit if you are a true art lover.
Location: Queens Mansion, Third Floor, GT Marg, Fort, Mumbai
Timings: 11:00 AM to 7:00 PM
9. Tasveer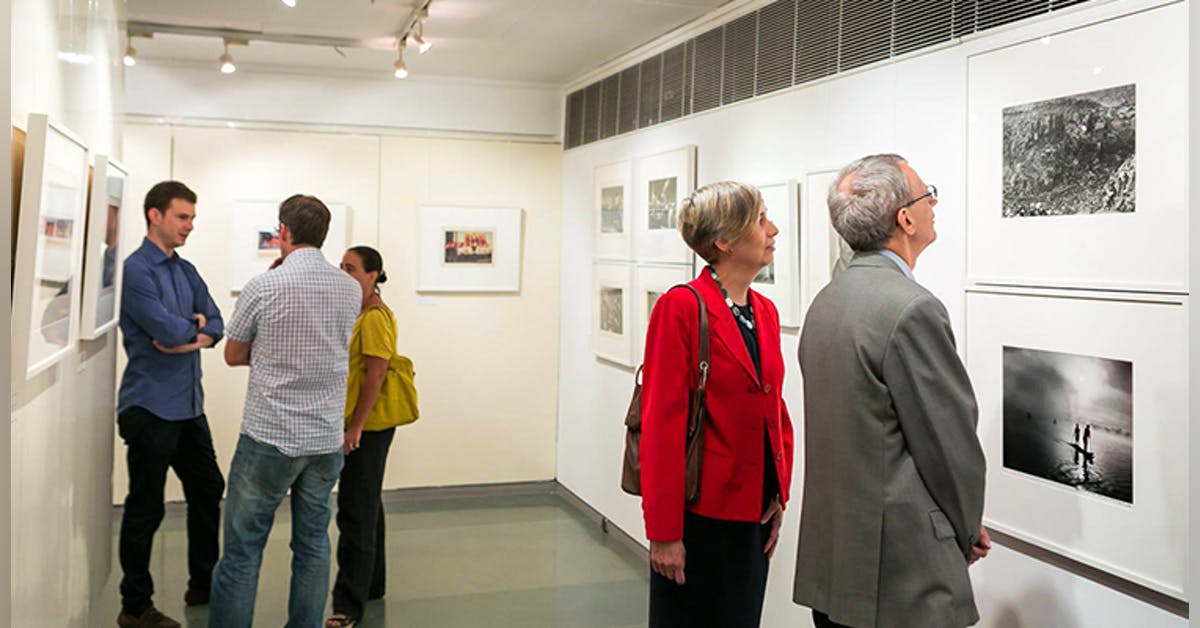 Staying true to its name, Tasveer is unique on the Mumbai art scene as it focuses on the photographic arts. It is known for housing one of the best photographic works of budding and established national and international artists. It houses black and white photographs depicting the old rulers and monarchs and their lifestyles, as well as manage to showcase some contemporary work of the recent artists. You can visit the gallery if you love to see the world through pictures.
Location: 22/26 K Dubhash Marg, Rampart Row, Kala Ghoda, Fort, Mumbai
Timings: 11:00 AM to 7:00 PM
10. National Gallery of Modern Art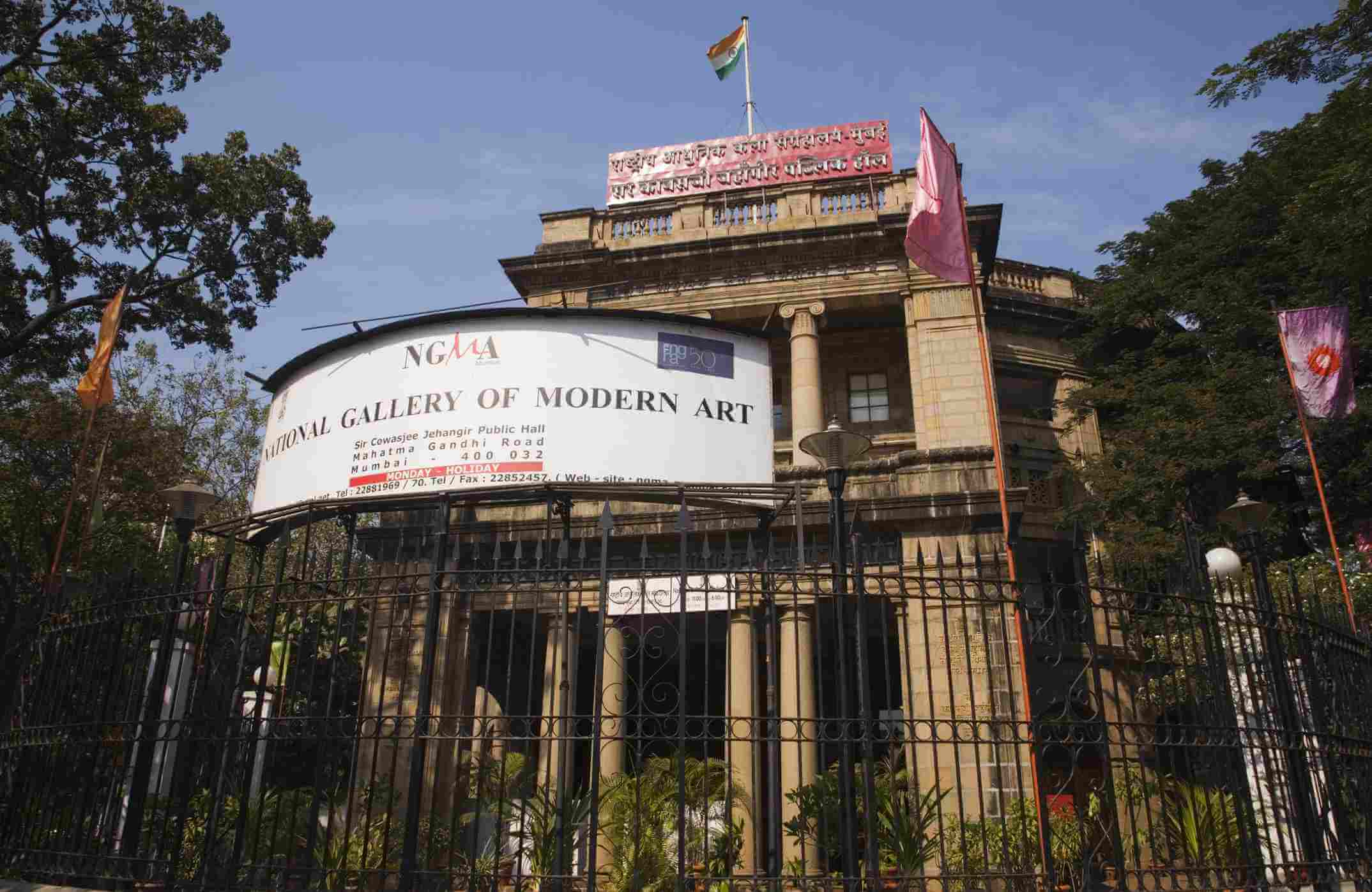 With a massive collection of almost 14,000 artworks, NGMA is a delight for all art lovers, which was opened for public in 1996. It houses works from the 18th century till the present, which includes paintings by Rabindranath Tagore, MF Hussain and many more. The gallery's collection of international art includes works of Pablo Picasso and Egyptian artifacts such as mummies, statues and more.
Location: Sir Cowasji Jahangir Public Hall, MG Road, Fort
Timings: 11:00 AM to 6:00 PM

Make the most of your weekends by diving into the pool of art at these contemporary art galleries in Mumbai. They host almost regular art exhibitions and art events in Mumbai, so keep yourself updated and get exploring the city!

Check Out Art Events In Mumbai
(Visited 87 times, 1 visits today)