With Valentine's Day just around the corner, we get busy in ordering gifts and hosting a surprise lunch/dinner for someone special. Chocolates and flowers shopping becomes mandatory.
Are you having a tough time figuring out how to spend a lovely evening with your partner now that you cannot spend a romantic weekend amidst mountains in Ooty? Touted as the 'Garden City', Bangalore has unlimited entertaining and engaging options to celebrate love. If you are bored of going to same pubs and cafes, do something different this Valentine's Day and rekindle your romance! We, at All Events, have listed out a few offbeat places to visit in Bangalore and create memories.
Spend Time with Dogs at TherPup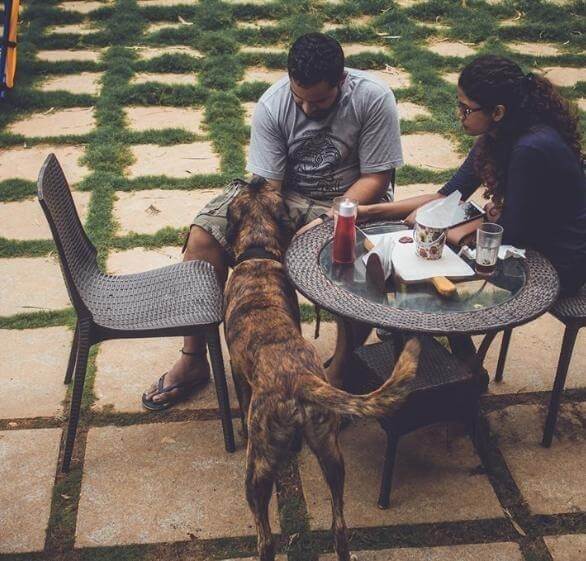 If your partner is a dog pal, surprise them with a day-long retreat at TherPup, a magical place housing more than 10 dogs and bring a smile to their face. Located within in the city, the dog-friendly café is the perfect place to meet the adorable canines. Enjoy the delicious burgers and nachos in the lovely open-air location. You can also bring your dog for specially crafted and healthy dog food.
Micro Light Flying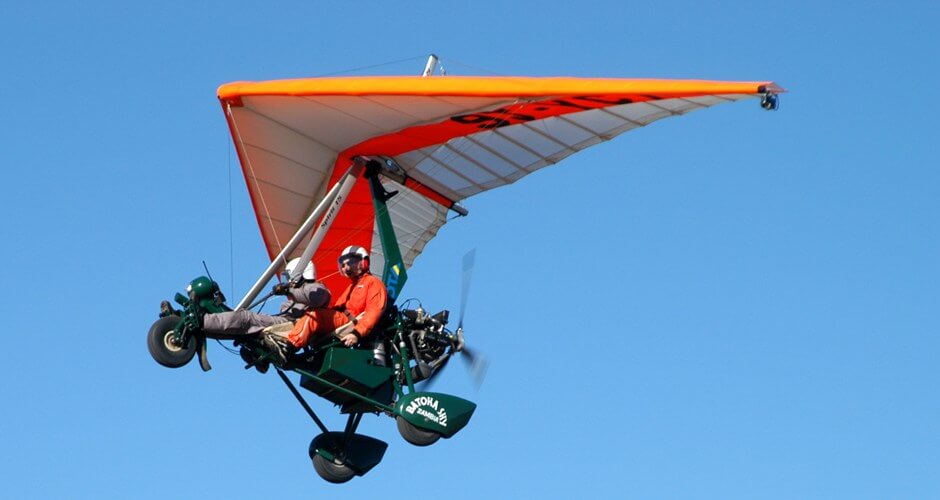 Skip office and give flight to your fantasy of flying like a bird over the Silicon Valley. Get an aerial view of Bangalore from an aircraft by rising 4000 ft. above the ground at the Jakkur Airfield, Yelahanka. Perfect for adventure junkies, the flight activity would give you an exhilarating experience while spiking your romance.
Wine Tour in Ramanagara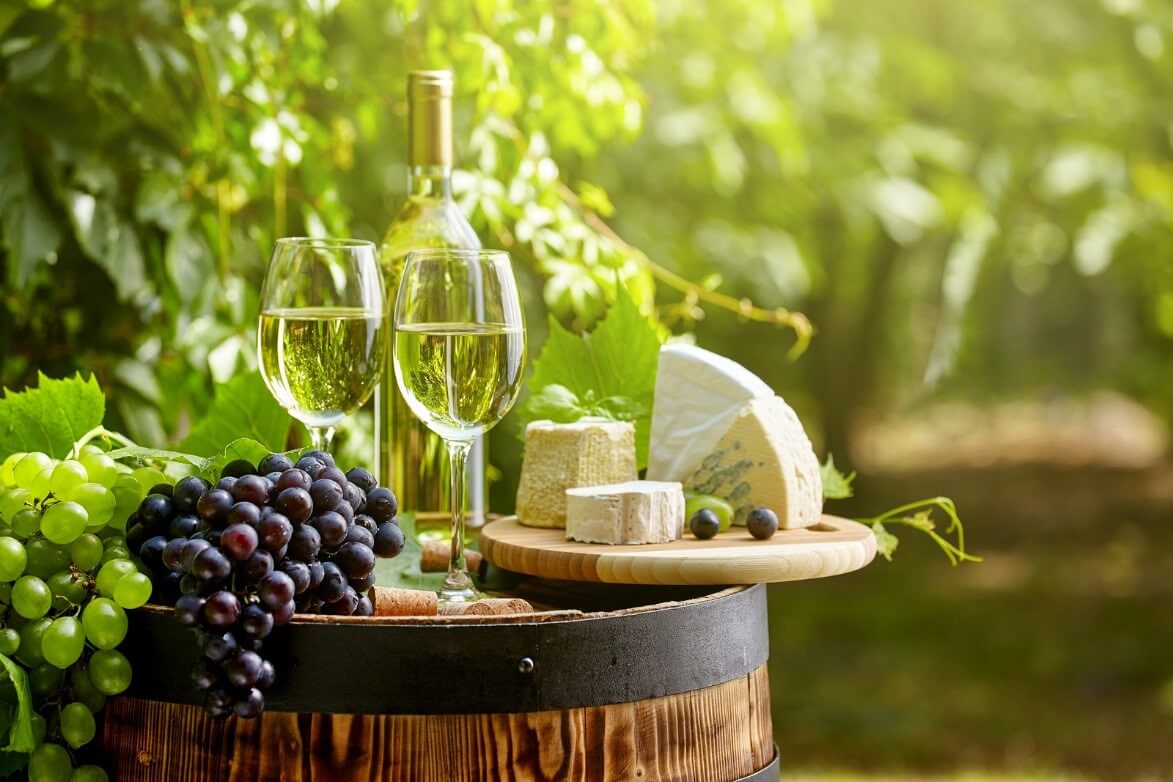 Don't just sip wine sitting in a restaurant, instead, head out to the enticing vineyards of Ramanagra and enjoy your romantic day. Learn about the beautiful art of winemaking and become a connoisseur. Located just 70kms from Bangalore, the day-long tour includes wine tasting and a scrumptious lunch.
Dinner Under a Helipad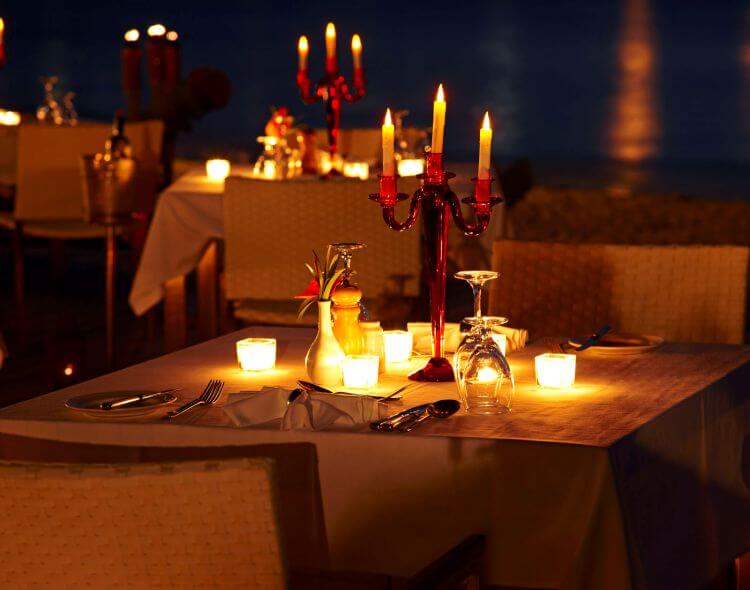 Not a usual candlelight dinner, but dinner under the helipad with an unparalleled view of the city. Taking your love to another level, Oakwood Premier Prestige hotel in Bangalore gives you a perfect ambiance to celebrate your love with an elegant fine-dining experience that will melt your heart.
Stargazing at Jawaharlal Nehru Planetarium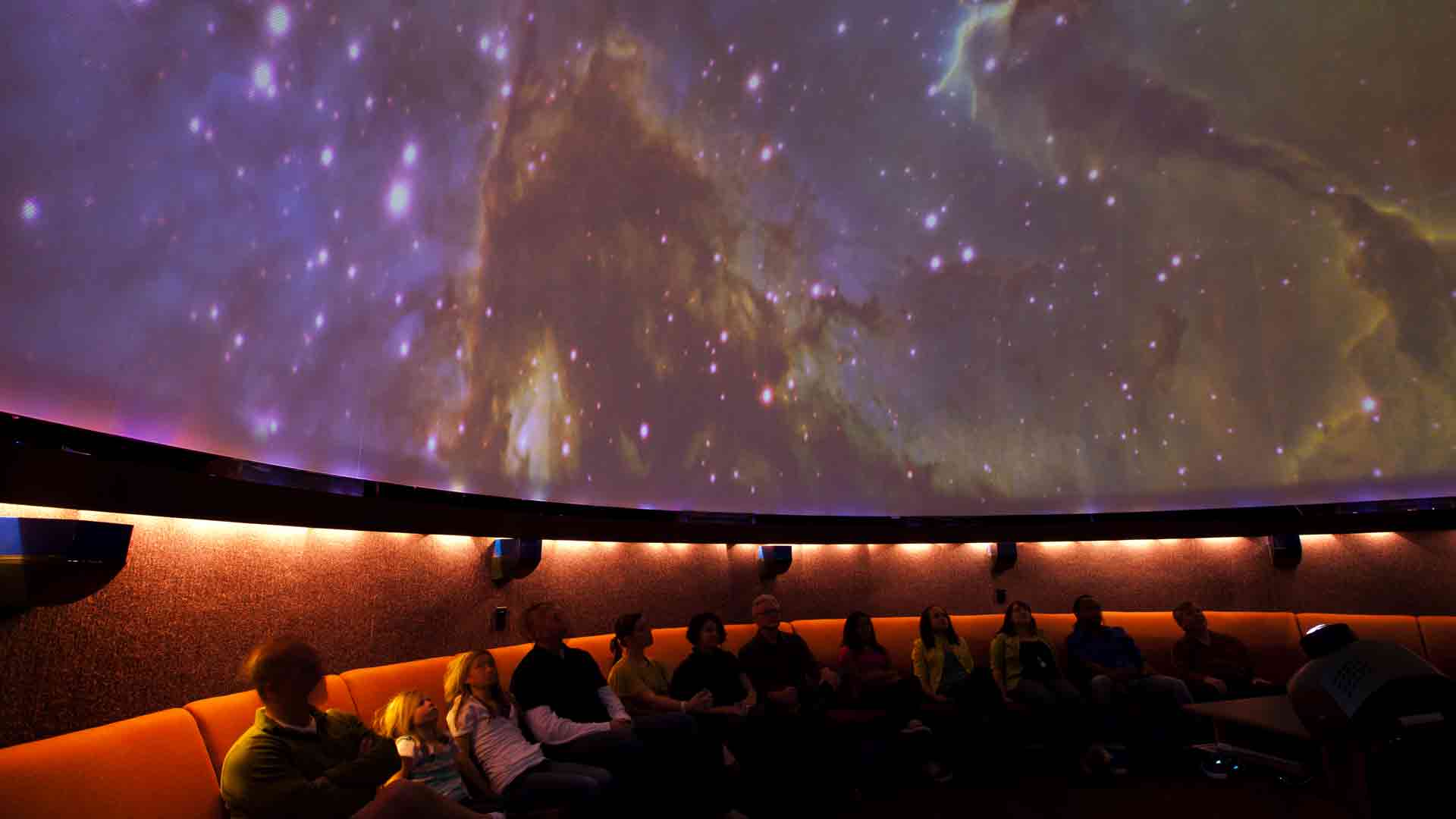 A paradise for star grazers, Jawaharlal Nehru Planetarium, located in Bangalore is a perfect way to spend some quality time with your lover. Relax and witness the stars sparkling on an enormous 15m diameter dome in the starlit planetarium hall, giving you a romantic dream come true experience.
Discover the Secret Lake at Thattekere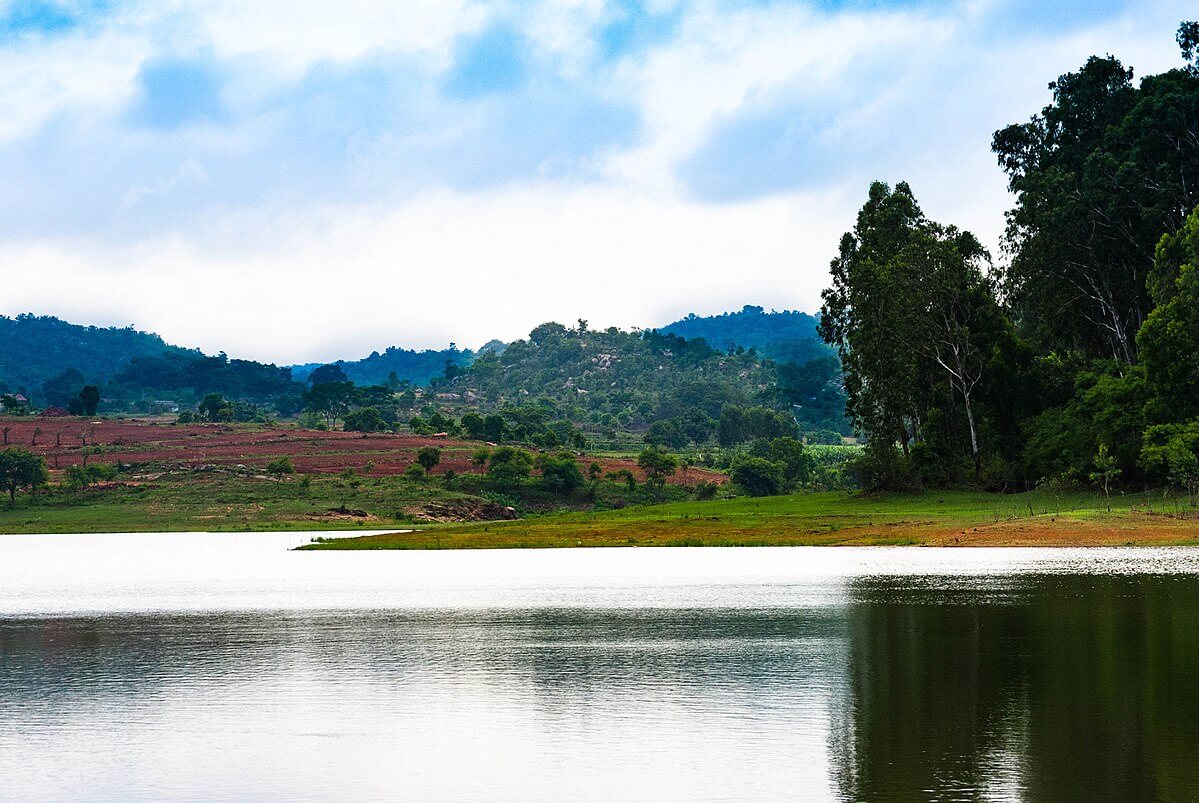 Not visited by many, the less explored Thattekere lake is situated about 60kms from Bangalore. One of the quaintest places in Bangalore, it is a peaceful and serene spot for couples to escape the city life and enjoy each other's company. Heaven for bird lovers, the lake is home to hundreds of species.
Have Dinner at Grasshopper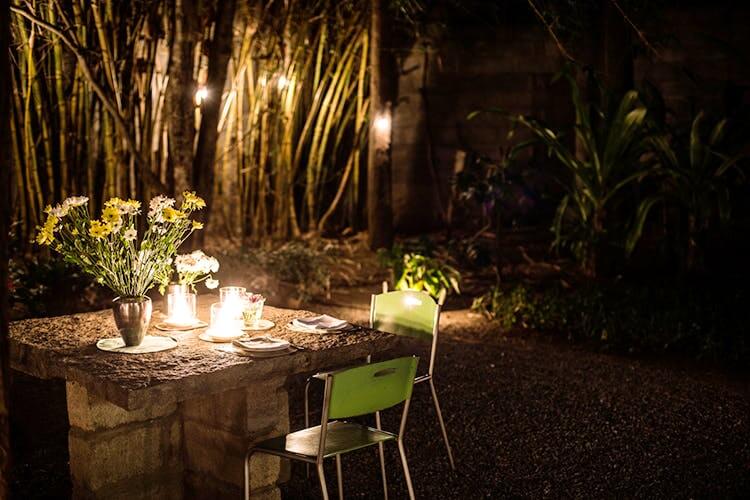 Located away from the maddening crowd of the city, Grasshopper will give you a cherishing experience and a chance to celebrate your day. Justifying its theme of romance and mystique, the restaurant is famous for its delicious European cuisine and exceptional service. Surrounded by a beautiful garden, the picture-perfect view will set the mood for a heart to heart conversation.
Couple Cooking Session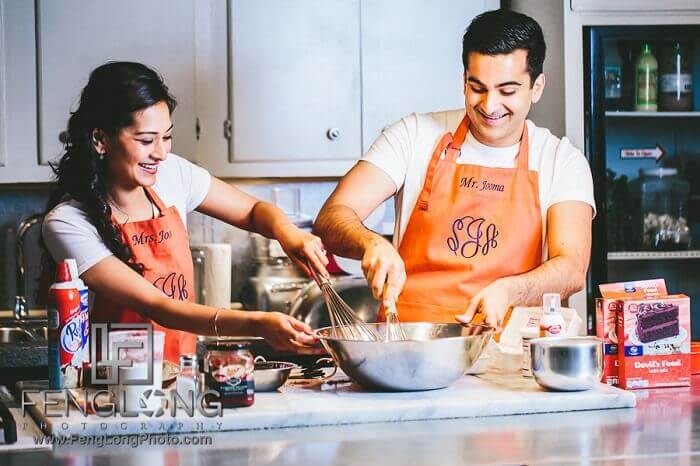 Surprise your partner by going to Golden Palms Resort in Bangalore for an interactive couple cooking session. Bringing a subtle combination of romantic ambiance and engaging couple activities, the cooking session will offer savor lip-smacking delicacies. Unwind happiness and have fun preparing a yummy meal together while sharing the joyful moments with each other.
A Trip to Pyramid Valley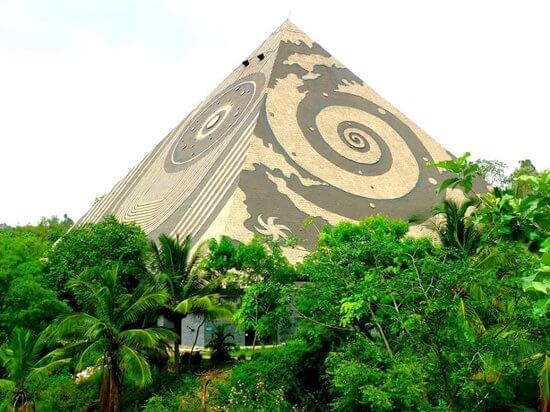 Step out of your daily routine and rejuvenate your soul at one of the world's largest meditation centers. Pyramid Valley or Maitreya-Buddha Vishwalayam is a heaven for those seeking our inner peace away from the city life. Situated just 30kms from Bangalore, the beautiful pyramid is an epitome of spirituality. You can also trek around the surrounding areas to Tapastali hill for a breathtaking view with your partner.