No matter how old one gets, Halloween is something everybody loves. Whether it be trick or treating, partying with friends, or staying in with family the festival entails fun. Originating from an ancient Celtic festival, Halloween's trick-or-treating tradition was initially a way to blend in with spirits, that were believed to walk the earth.
In this article, we will share the best ways you can celebrate Halloween in the city with your loved ones!
1. NYC Village Hallo Parade
More than 50,000 people dressed like zombies, ghouls, witches, monsters, robots, Jedis, huge puppets, etc. march the streets for a night of costumed celebration every year. While New York's freaks missed out last year when it was postponed, it has been resumed for October 31 this year. The theme for this year is "Let's Play!" in honor of the children of New York City (and beyond). Those who would rather enjoy the parade from afar can get to Sixth Ave early and grab a spot to enjoy the parade when it rolls out around 7 pm.
You can find more ideas to make this Halloween awesome with these best Halloween Event Ideas for 2022.
2. Abandoned Places and Haunted Houses
• Andover Scary place – Andover, NY
This old house has four stories of outright fear. This is a charity haunt helping out the nearby local community.
• Bane Haunted Place – New York, NY
Opens this year toward the beginning of October. They play on all of your apprehensions; claustrophobia, anxiety, clowns, and that's just the beginning. This year Bane is significantly more intuitive than ever with a brand new way in and an unnerving way out! Prepare for the most terrifying experience of your life!
• Fort Totten
Complete with an abandoned Civil War fortress, A visit will allow you the opportunity to see the park's numerous different relics, including a repurposed Neo-Gothic palace and a neglected research facility, cinema, and emergency room.
• World's Fair Grounds
Originally built for the two World's Fairs, they were intended to symbolize the future but the future came and went in a blurry, violent instant, and for half a century.
3. Movie Night at the Queens Botanical Garden
This is the first-ever Movie Nights series at Queens Botanical Garden. Transforming the urban sanctuary in Flushing into an outdoor cinema, one can enjoy some big-screen magic against the absolutely stunning backdrop of the golden hour! Watch a film or participate in one of the crafts in addition to enjoying seasonal, movie-themed food and refreshments and unique after-hours access to the Garden (varies based on the featured film). Bring your friends and family, as well as a blanket or loungers, for this quintessential summer insight!
4. Catch a Party Cruise
Another great way to experience Halloween in NYC is to board a party yacht, complete with scenic night views and a live DJ, full of exciting and spooky characters just like you, and party the night away on the Hudson River.
5. Pumpkin Patch
No Halloween is finished without cut pumpkins and Jack-O'-Lanterns prepared to welcome the trick-or-treaters and party-goers. The Incomparable Jack-O'-Lanterns Blaze, a breath-taking display of more than 7,000 lit-up jack o' lanterns created and hand-carved on-site by our team of craftsmen, meanders across an 18th-century landscape.
6. Fright fest
Six Flags Magic Mountain, after a brief sabbatical in 2020-2021, will once again unleash legions of demons, ghouls and crazed lunatics for Fright Fest 2022 as the Halloween haunted event returns to the Valencia amusement park.
The 28th period of Fear Fest at Sorcery Mountain will consist of six tormented labyrinths, eight fright zones and three live shows on 24 select evenings from Sept. 11 through Oct. 31.
7. Go Insane at a themed party
New Yorkers practice work-life balance. Indeed, they treat fun exceptionally in a serious way. In case you're searching for a spot to let free on this creepy day, there's no spot better compared to nightclubs and hallo-themed parties all through the city.
8. Cemetery
Book one of the greatest ghost tours NYC has to offer for Halloween and explore some of the city's most notoriously haunted streets, cemeteries, and asylums. The paranormal specialists of New York City share their knowledge to give you a nice fright. Step out onto the streets of Greenwich Town for a walking tour that will let you fulfill your fantasies of investigating the inauspicious and frightful history of the spookiest places in New York City.
9. Tour Noire
If you're looking for historical thrills and film noir shivers, this is the event for you. Help Jason Thompson, a modest tour guide, and his seductive and mysterious ex-fiancée Veronica solve the crime of the century—missing Veronica's husband—by joining Tour Noir: A Dame to Guide for. On this New York City sightseeing theatrical tour, you'll traverse through twisting streets and iconic historical locations like City Hall, the Woolworth Building, Chinatown, and Little Italy while deciphering clues, surviving ambushes, and enduring ex-lovers arguing in search of a missing individual.
We hope you find this article helpful and now know how to have a blast this year in the spooky city.
More on Halloween for 2022, The 10 Best Places To Celebrate Halloween 2022 Across The World.
Check Out Halloween 2022 Events in NYC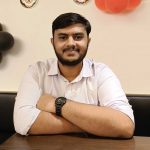 Abhishek Ghoniya is a content marketer who specializes in ticketing and event trends happening throughout the globe. He feels that event marketers should easily find the information they need.
Hence, he is responsible enough to gather information and deliver the relevant guidelines to planners throughout the event industry.