Burger bole to Bakwaas, Vada Pav bole to Jhakaas!
This vegetarian fast food dish native to Mumbai is the heart and soul of almost all Mumbaikars. Easy on the pocket, stomach, and preparation with very fewer chances of going wrong, this, on the move Indian burger is one of the best Indian fast food picks. But where to find the stop to have the best pick in the city of Dreams. Well, we are here with a solution to this problem of yours. Below is a handcrafted list of 10 stalls for the best vada pav in Mumbai, that you should totally add in your bucket list:
1. Kirti College Vada Pav or Ashok Vada Pav Stall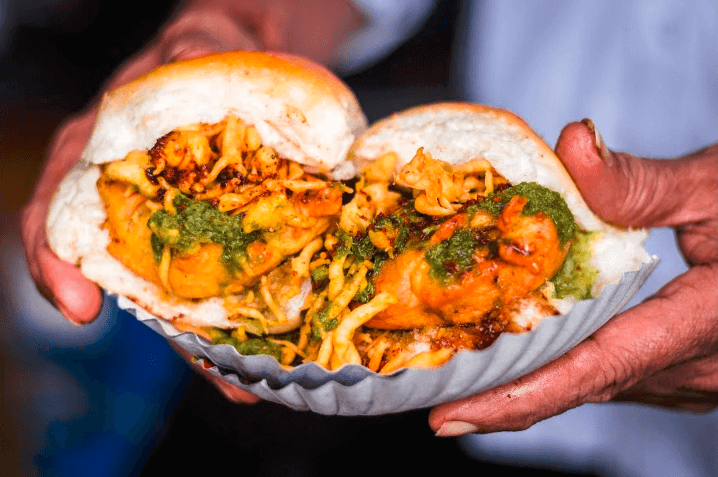 One of the most famous vada pav stalls in Mumbai, Ashok Vada Pav is standing still with Kirti College for the last 35 years. The story of the founder, Mr. Ashok Thakur starts with him not being able to get through the Indian Navy and failing. Nobody ever thought that this will still stand strong and keep growing to this extent even after 35 years. Now, the owner of the stall promises that he serves the finest quality vada pav in Mumbai with a boast of his clientele being adorned with Shabana Azmi, Madhuri Dixit, Sonu Nigam, Jackie Shroff, and Sushmita Sen.
Address: Off Cadel Road, Kirti College Lane, Prabhadevi, Mumbai
2. Aram Vada Pav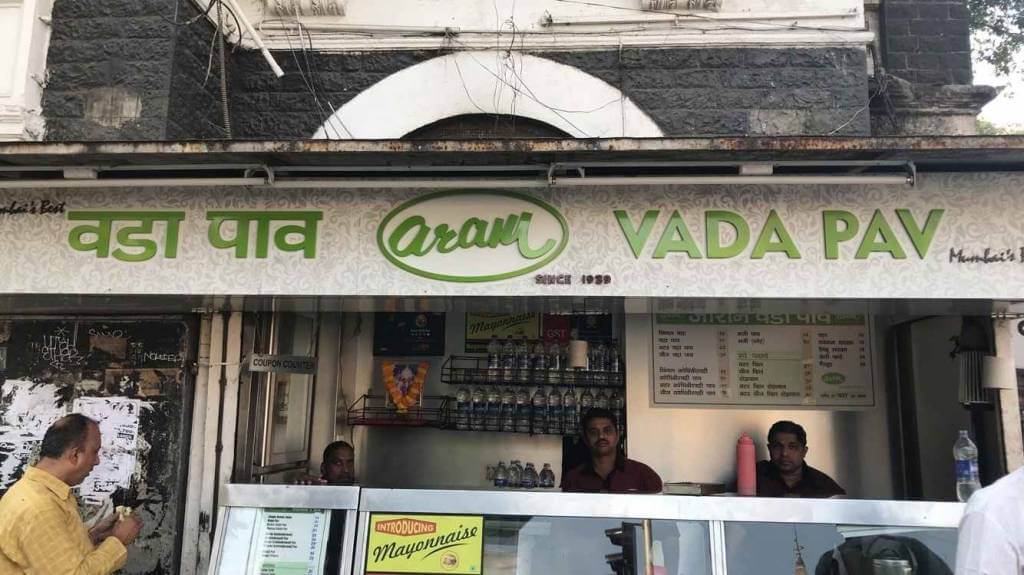 Aram is a very old and well-known joint in Mumbai right opposite CST Railway station in Fort, Mumbai. It has been more than 3 decades that this place is dealing with vada pav and other Maharashtrian locals. The size of this vada pav is bigger than the regular ones and is unquestionably delicious and mouthwatering. It is named as a great stall stoppage of prominent politicians like Bal Thackeray and Rajiv Gandhi.
Address: Capital Cinema Building, 126, Dr. Dadabhai Naoroji Rd, Azad Maidan, Fort, Mumbai
3. Graduate Vada Pav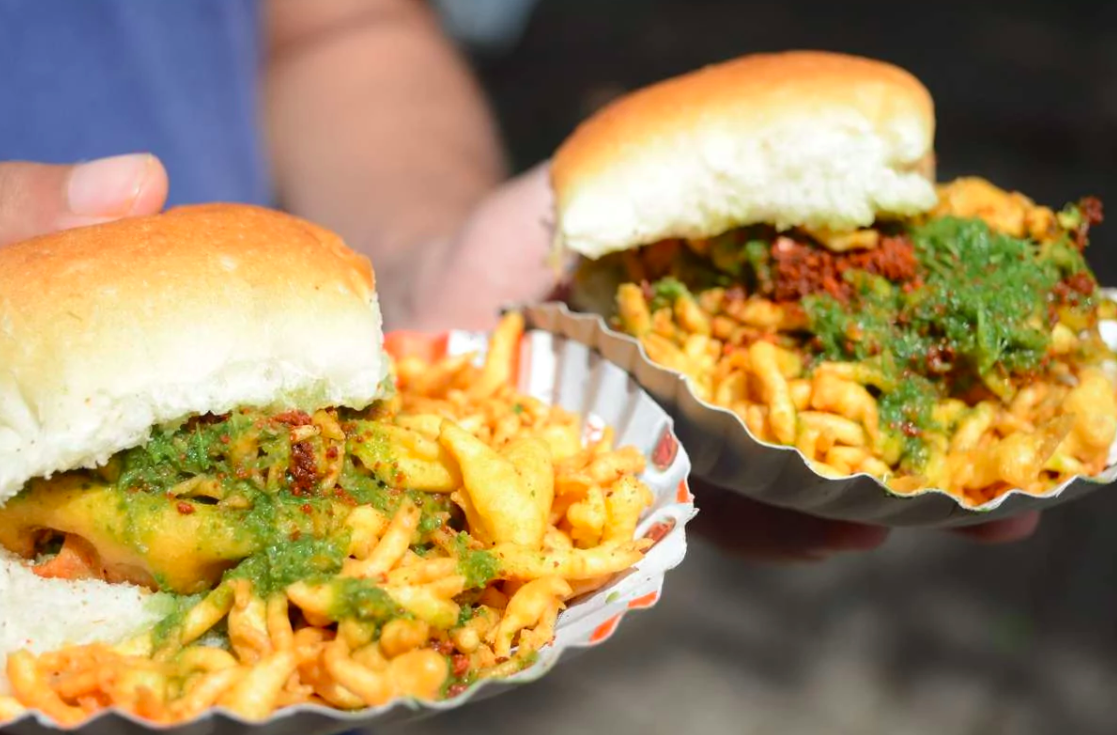 Approximately, a 17-year-old stall which is never seen empty anytime in the day serves almost 2000 customers on a daily basis. The major hit of this family run business is their wide range of chutneys with the only motive to keep the stomach of the people of this fast-paced city satisfied. And they even justify this as the reason behind not setting up a proper shop. If you visit them, try a samosa pav too.
Address: Byculla -East, Opposite Railway Platform No. 4, Mumbai
4. Anand Vada Pav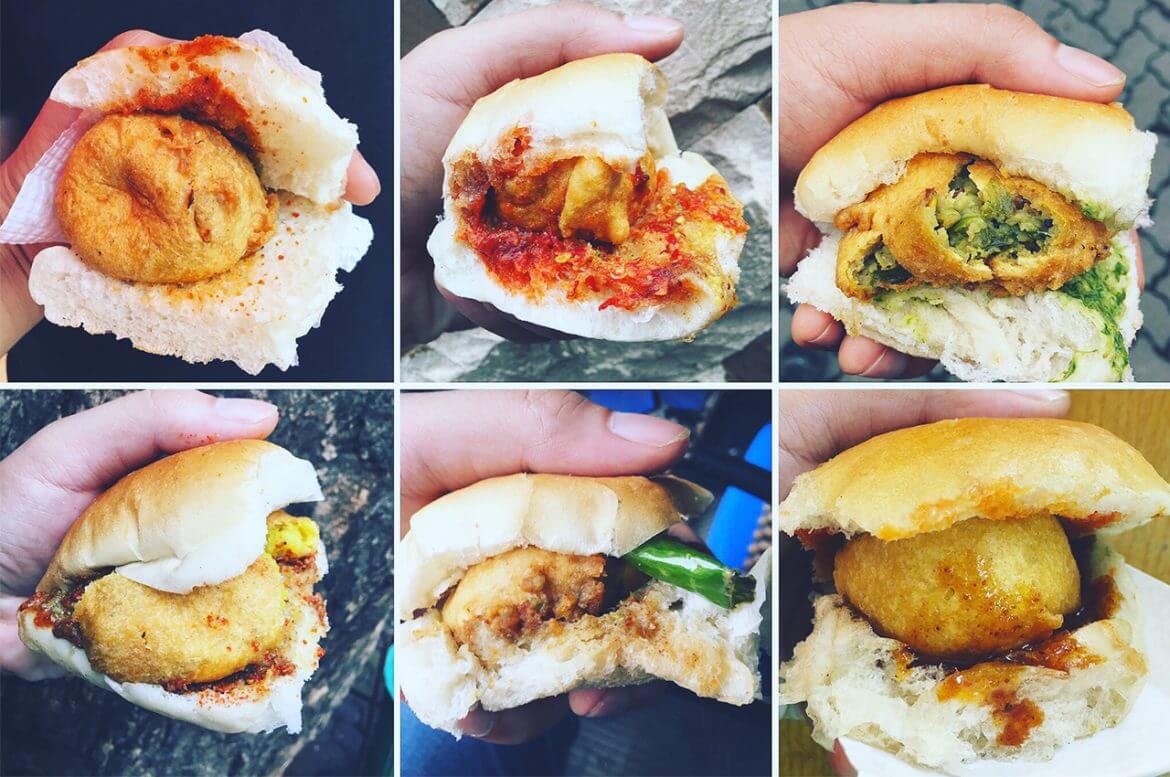 This vada pav stall is blindly famous amongst the college goers of Vile Parle area. Situated opposite Mithibai College, this stall serves both its purpose and hence, the vada pavs well. The vada pav here is simple and plain yet, mouth smacking and perfect.
Address: Gulmohar Road No. 1, Opp. Mithibai College, Vile Parle West, Mumbai
5. Mangesh Vada Pav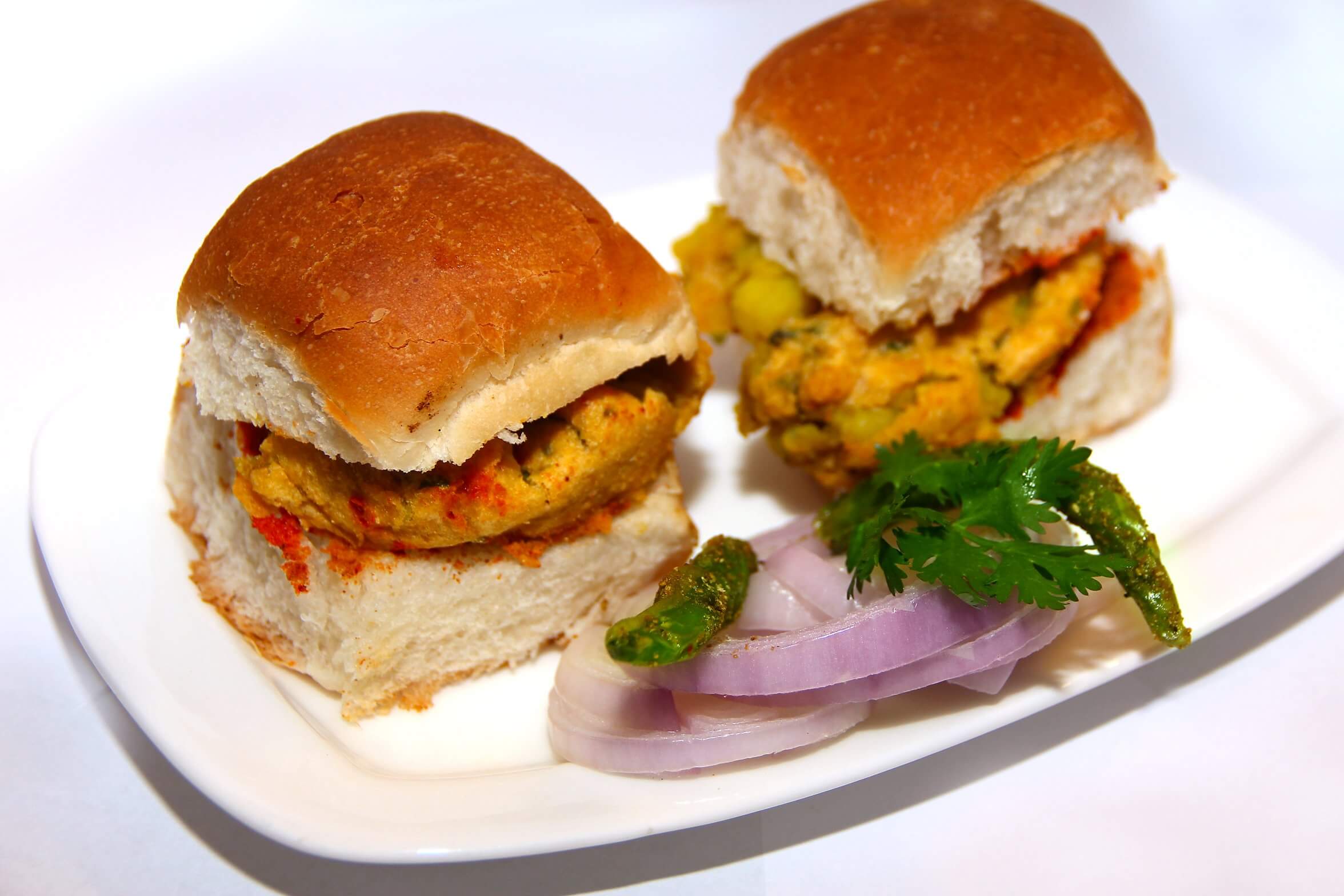 This place is functioning for 20 long years to tickle the taste buds of Borivali. The thing that makes this stall stand apart from the rest is their meetha chutney made up of dates, jaggery, tamarind, and green chilies. So, get ready to serve your taste buds a feast to remember.
Address: Shop No.14, Laxmi Bhuvan, Opp.Thakkar Shopping Mall, Borivali West, Mumbai
6. Jai Maharashtra Vada Pav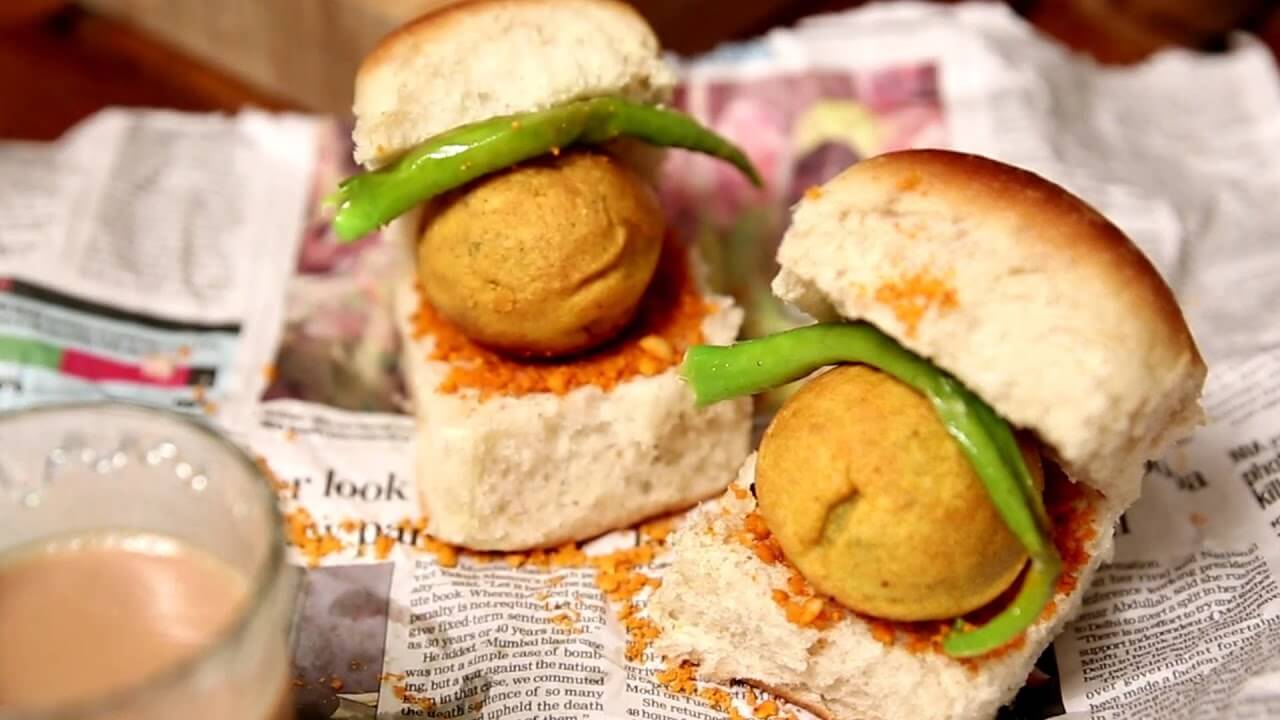 This place is serving their delicacy since 1966. And is running their recipe on a long kept- secret from the owner's grandmother. This well-kept secret is served as 1000+ unique and delicious vada pavs each day to a never-ending queue of customers.
Address: 8/B, JP Road, Azad Nagar, Andheri West, Mumbai
7. Shivaji Vada Pav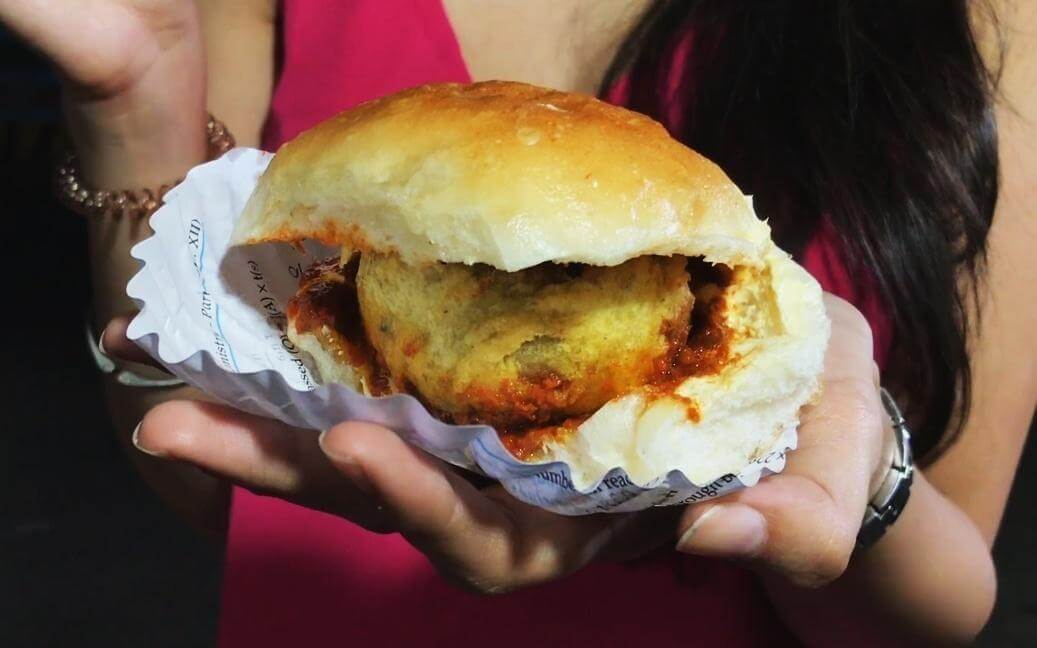 The biggest competitor of Anand Vada Pav settled right opposite to Mithibai College is Shivaji Vada Pav. This stall sells over 1000 Vada Pavs a day and has own expanded his menu to dosas, sandwiches and more dosas, but the best still remains the best. This is a chain of vada pavs started over 3 decades back by Mr. Nainar and is now a brand in itself. This place has even received awards for its services and delicacy by Shabana Azmi and Jackie Shroff in the past.
Address: Outside Mithibai College, Vile Parle West, Mumbai
8. Samrat Vada Pav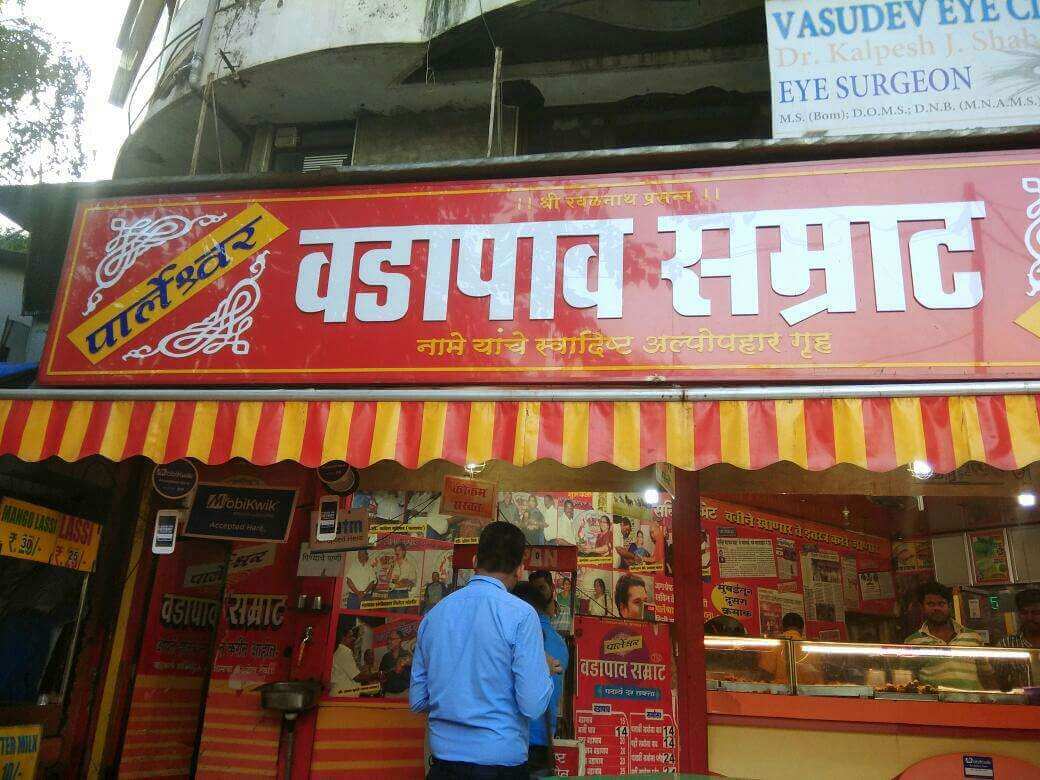 Vada pav with a tinge of chopped coconut is something that you can find here, as their specialty and your weakness which will make you fail in resisting the craving of this delicious piece of Pav. This place is filled with customers throughout the day. As mentioned, the thing that separates it from the remaining vada pav outlets is the use of chopped coconut in their vada mix. Above all, this place is located in the hearts of the city of dream's western suburbs.
Address: Prem Shopping Center, Nehru Rd, Navpada, Vile Parle East, Vile Parle, Mumbai

These delicacies are waiting for you for decades. So, what are you waiting for? Go grab 'em and have a taste of life!

Check Out Food-Drink Events In Mumbai

Anshika Sehgal is a travelling enthusiast and an avid lover of books and American TV shows.