Trekking companies lead in giving an amazing experience to the travel enthusiasts. Traveling across the world and going for thrilling and adventurous activities has become a passion for most of the people these days. Many globetrotters save some amount for a fixed period of time so that they can embrace the ultimate experience of traveling the world and enjoy activities like trekking, rock climbing, rappelling etc. Trekking tours are organized from happening cities like Ahmedabad, Mumbai, Delhi, Goa etc. If you run a business offering adventure activities in Ahmedabad, understand that your customers are going to pay much for a thrilling experience. It's up to you what unique and valuable service your trekking business provide to them. Enhance their belief in you with following tips.
Value Your Employees
Having happy employees could be the best thing for your business. Make sure your employees are happy and satisfied with their job roles. They are an important asset that can offer quality services to the customers and give a honest feedback about your work.
Offer Excellent Customer Service
Customer service should never take for granted in a business. A great company builds on the trust of customers which can be achieved through a great customer service. This should be one of the core values of your company and must be reflected in the attitude of the employees.  
Ensure Proper Training Of Your Staff
Hiring a resource is not the only responsibility of the company towards running the business. New talents must be trained effectively. Make them aware of the processes involved in the business and highlight their role in the company be it a role of an account manager, tour guide, or any other. Along with their core duties, make sure they get training in soft skills too which are important in the current world setting.
Your Offerings Should Be Real
Don't compromise on the service quality offered to the customers as no one wants to receive poor services. Thus, offering a good service must be your priority. Make promises that you can fulfill without cutting the corners of the service. It will make your brand look reliable. As a result, they will do the word of mouth marketing for your business.  
Keep Things Transparent
When taking a group for trekking, make sure you provide every essential detail to them. Right from the places you are going to visit, to the schedule of breakfast, lunch, and dinner; share all the relevant details. However, don't highlight every detail and keep some exciting surprises untold.  
Make Your Customers Feel Valued
Your customers will give a true review of your service. This is why listening to them and asking their review will make sense. Talk to them and extract some valuable information based on which you can make plans and take required actions in the future.  
Add To Their Experience
Being a trekking company, it is expected that you are going to offer amazing trekking experience to the travelers. However, your business can seem boring and lifeless without something new in it. Many people are running a trekking business in the market but what else and out of the box service that you offer to the customers can be the game changer. Surprise them with something they don't expect like a free one-night dinner at an amazing hotel. After all, making a good customer base is the key for a successful business.
If you want to organize adventure activities in Ahmedabad or other cities in India, make sure to visit Allevents and connect with a large number of audience.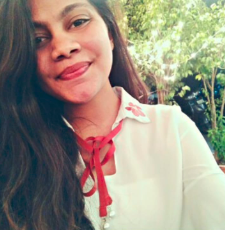 Hoarder. Overthinker. Dreamer. Mostly Writer. Lover of little things and coffee. Always wants to have the last word and wants to be chosen first. Might find her dancing or speaking to herself on the driveway.