The monsoon season and the "City of Dreams", a deadly combination of magic, adventure, and delicacies indeed. This magical season of flavors has a lot of dishes, decorated on a plate to offer. Here is a delectable and irresistible list of dishes of Mumbai that you would like to savor this monsoon:
1. Pav Bhaji

Soft Bread combined with a thick vegetable curry is one heaven out of the Mumbai Delights. This evergreen vegetarian fast food dish, native to the city, is the heart and soul of almost all Mumbaikars. Pav Bhaji is absolutely popular street food in Mumbai and when it's monsoon you cannot miss having this dish.
Places That Serve The Best Pav Bhaji In Mumbai: Sardar Refreshments- Tardeo | Common Pav Bhaji- opposite CST Station | Santosh Pav Bhaji- Borivali East.
2. Cheese Burst Vada Pav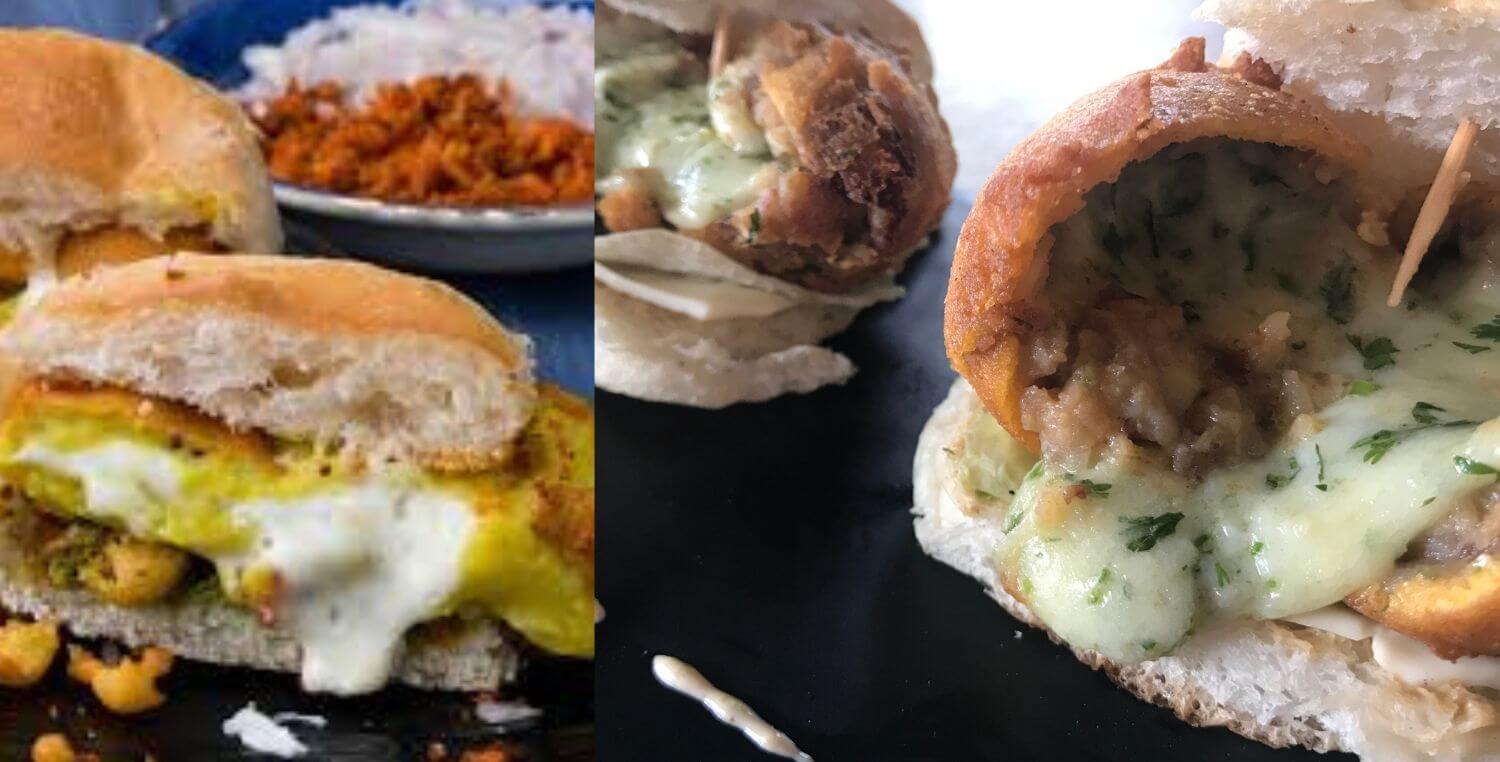 "Mumbai aaye or Vadapav nai khaya?" When you speak about Mumbai you cannot miss the street food in the city and especially Vada Pav. Vada Pav is this food that loads and loads of Mumbaikars survive on. But just when you thought that this light on pocket and delicious in the taste, food item cannot be better, Mumbai brought you a twist. Here's a place that serves cheese burst Vada Pav, what better than this right? It is this scrumptious dish loaded with cheese and made with potato, beans, and jalapenos! YUM YUM, this is the dish you got to have in monsoons because what better than a hot cheesy vada pav! Also, they serve this particular dish from 12:00 PM to 7:00 PM only!
Place That Serves Cheese Burst Vada Pav In Mumbai: Hungry JD's, Near Shubharam Ground, Ahead of Eskay Resort, Link Road Extension, Borivali West, Mumbai.
3. Bheja Fry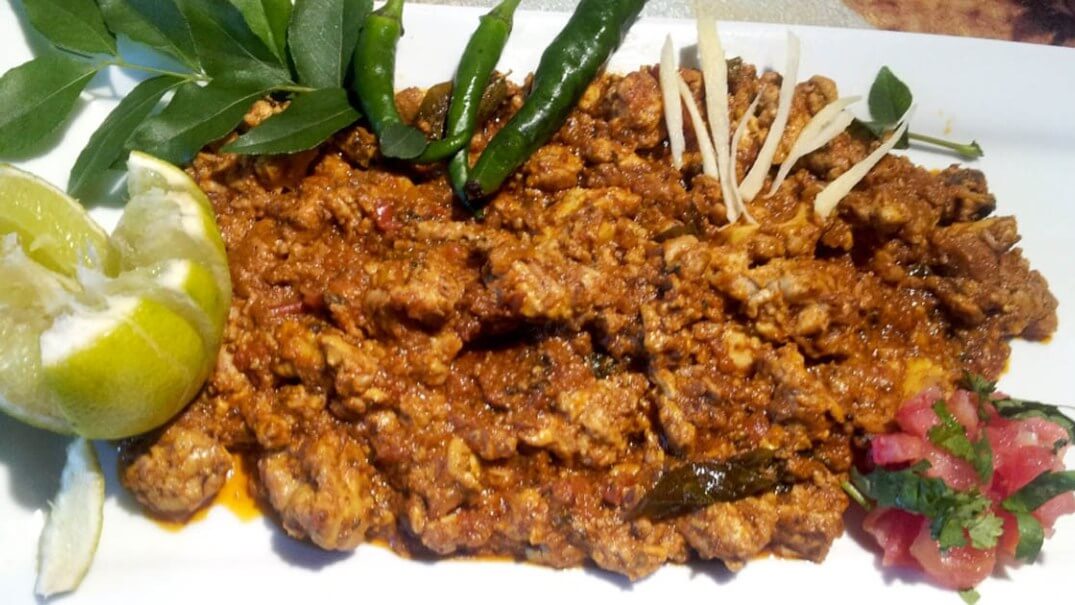 'Bheja Fry' in local parlance is an equivalent of 'chewing one's head' and this, spicy, non-vegetarian dish is literally the same. Made by sautéing goat's brain with onions, tomatoes, green chilies and spices, this hotdish always requires water beside the bearer. The non-veg lovers can never stay away from something this mouth-watering and can bet on the fact that they can't stop at a single plate of this wonder. But beware this is hot and spicy, so keep your tastebuds alive.
Places That Serve The Best Bheja Fry In Mumbai: Bademiya- Colaba | The Bombay Canteen- Kamala Mills Compound | Ahmed Bhai's Bry and Dry- Nerul.
4. Street Chinese Food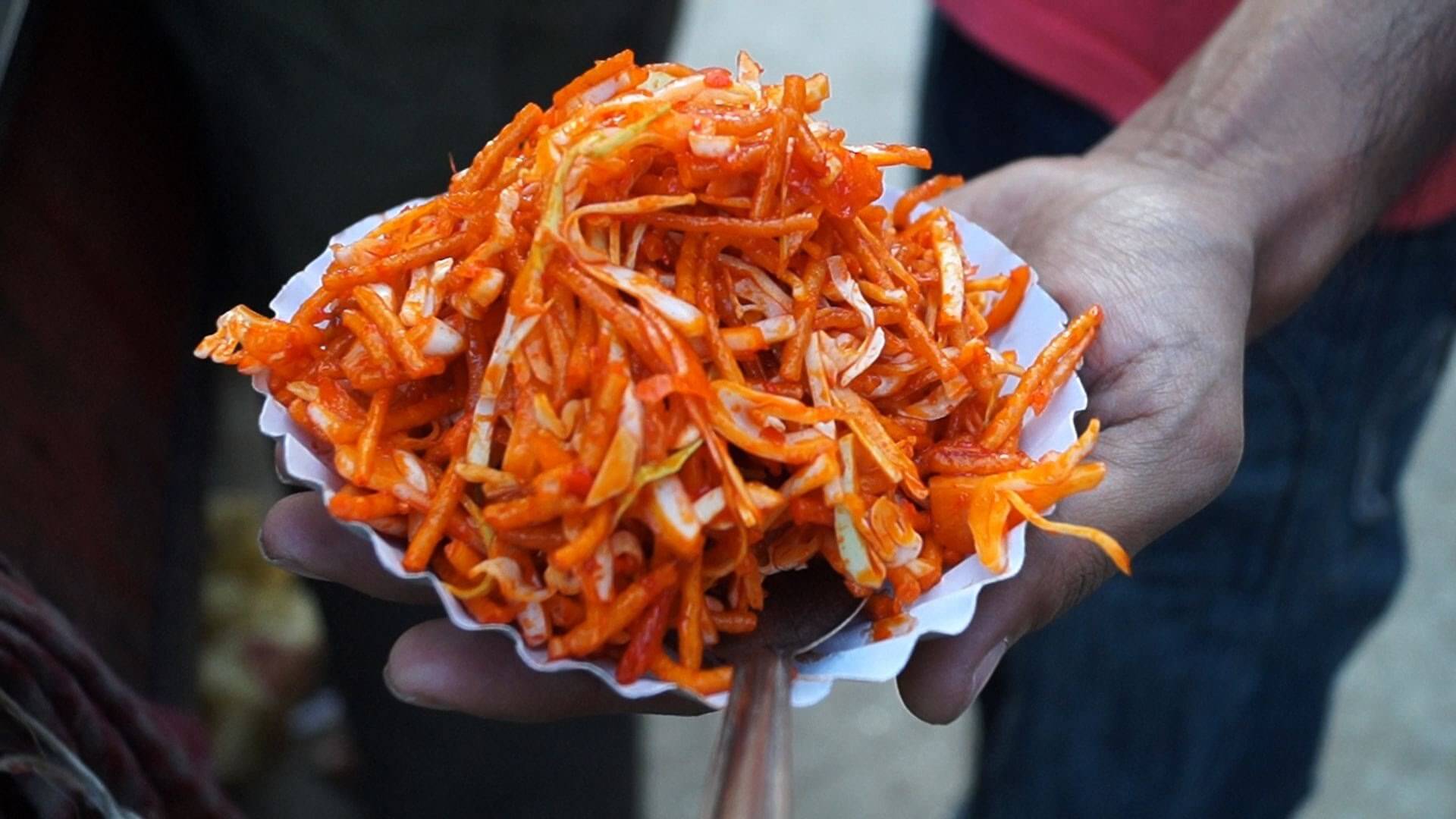 Sizzling and delicious Chinese street food in Mumbai is voted as one of the great choices for the monsoons. Small Chinese food joints experience good business during this season due to their delicacies. Topping the list is a joint located right outside M.M.K College in Bandra, with their specialty being fried rice.
Place That Serves The Best Chinese Street Food In Mumbai: Ravi Rice, Bandra
5. Bombil Fry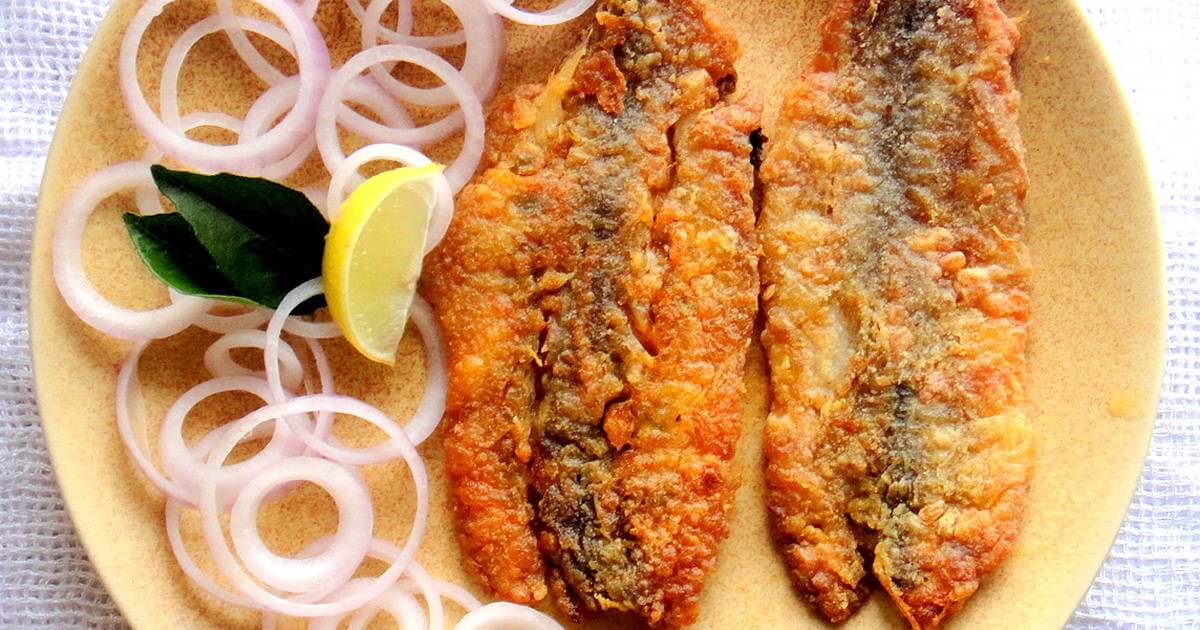 Bombil Duck the popular name for the Bombil Fish is found in Mumbai waters. These fishes are flattened and then dipped in a batter of spiced besan to prepare mouth-watering Bombil Fry. You can either eat it as a starter or eat it with chapati and feel loved with the taste of this soft fish that serves with crispy outer.
Place That Serves The Best Bombil Fry In Mumbai: Gajalee in Andheri West and Chaitanya in Dadar West.
6. All Maggi Menu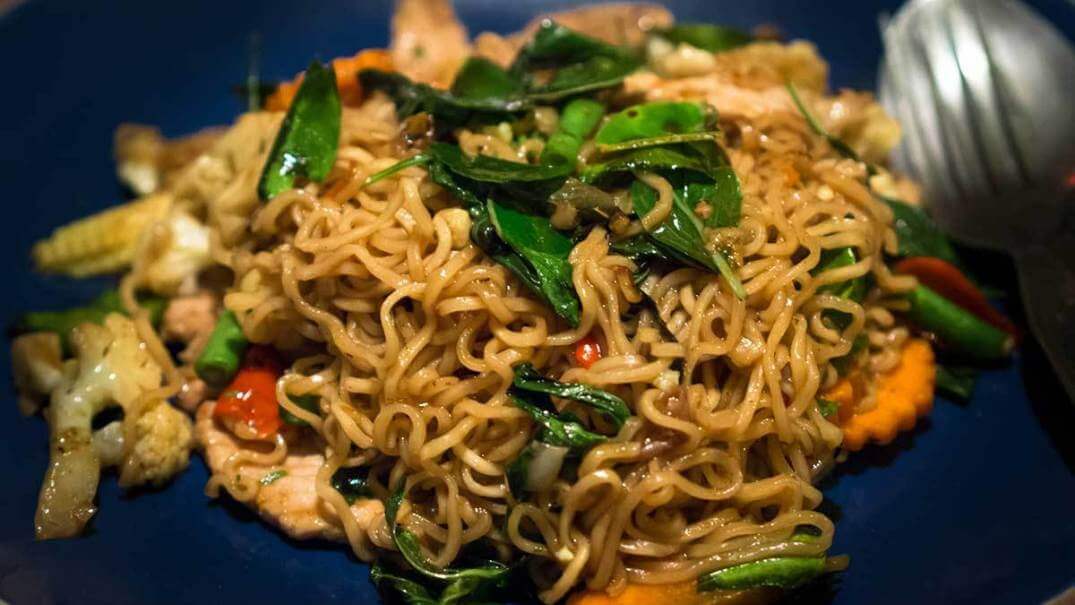 Indeed, a Maggi Wonderland is what you can call it. With all sorts of mouth-watering Maggi made dishes like Maggi Bhel, Maggi Pizza, Aglio Olio Maggi, Maggi Sizzler, etc. this is indeed a great savor for the Mumbai monsoons. Visit this Maggi Heads serving different forms of Maggi to all the fanatics.
Place That Serves A Variety Of Maggi In Mumbai- Hungry Head in Powai and Ghatkopar
7. Cutting Chai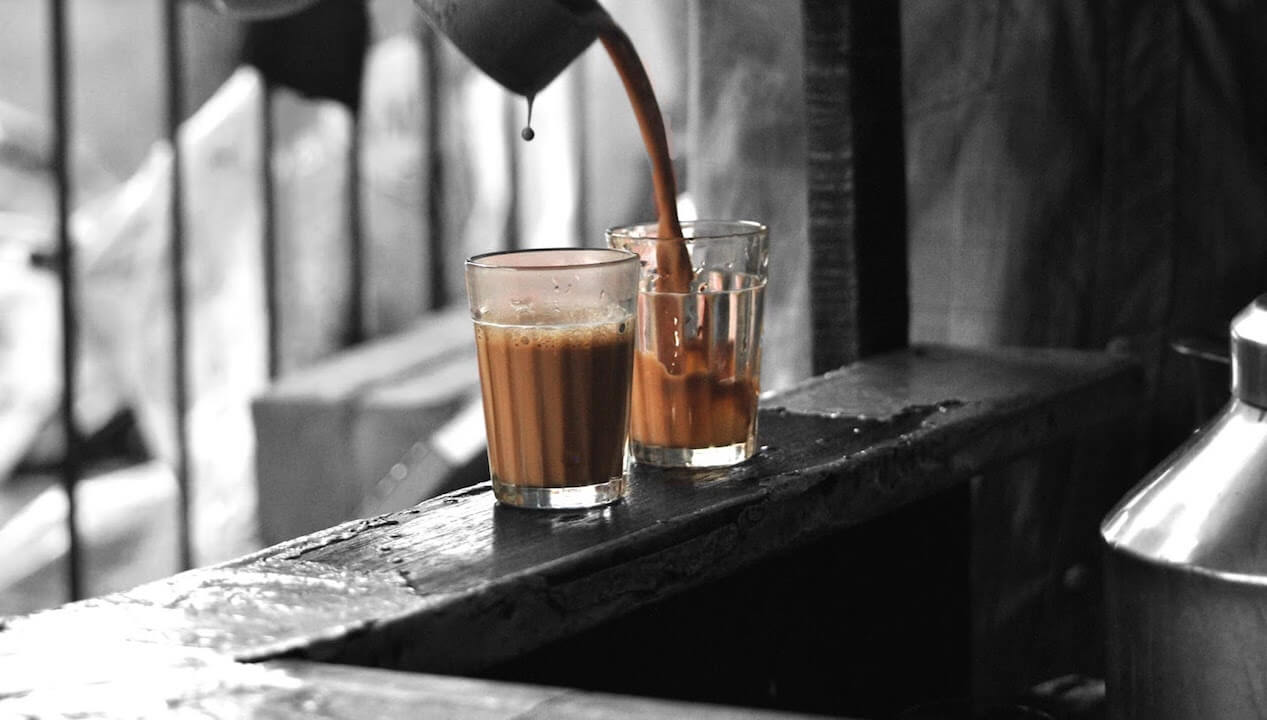 'Cutting chai' is nothing but half-filled glasses of strong milk tea. Yet this 'nothing' liquid is more than a cup to Mumbaikars. A sip of this blended hot liquid of milk, sugar, and tea in the cozy monsoons from the city's best stalls has the ability to do wonders and anyway monsoon without a cup of chai is just very incomplete.
Places That Serve The Best Chai In Mumbai- Prithvi Cafe in Juhu | Merwan's, Opposite Grant Road station | Chai Pe Charcha | Lucky Tea Stall in Kandivali (W) | Sainath Tea Stall, Bandra (E)

So, embrace the rainy days in this gorgeous city and go to all the popular corners of the city to try on the hot and tasty food in Mumbai.

Check Out Fun Things To Do In Mumbai During Monsoons
(Visited 65 times, 1 visits today)

Anshika Sehgal is a travelling enthusiast and an avid lover of books and American TV shows.