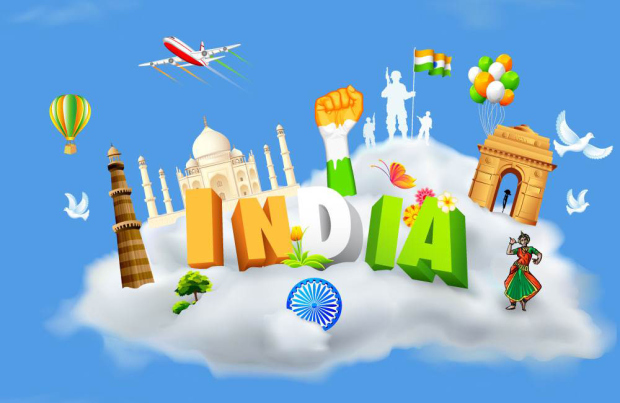 India celebrates 69 years of Independence. The country was set free to the colonial rule and became a democracy in 1947. The nation salutes the sheer efforts of our Army who protects while we sleep in peace. We owe a lot to the youth of the nation who have conquered the power of technology and made India one of the largest IT industry of the world.
However, we still believe if your look up from the sky there are no boundaries there are no discriminations and the world seems a beautiful place to live in. When we are born we aren't born with a mark that signifies our religion and nationality it is us who have divided the nations and religions.
Here's a tale of innocence that signifies we are Divided by Religion and United by Innocence.

On an average 51% of the nation is the youth, therefore a majority of us have no clue how bad things were pre-independence. This short film by OYO Rooms shows how our lives would have been if we weren't Independent.
We shall call ourselves Independent when we eradicate the colonists like Corruption, Black market, poverty, unemployment.
India is known for it's Unity in Diversity and the quote by Swami Vivekananda "Vasudhaiva Kutumbakam" which mean World is a Family. Knorr soups took  a step forward and got the world wishing us a Happy Independence day. This will leave you with the widest smile on your face.
Let us work towards a better nation Start Up! Stand Up!
All Events in City wishes everyone A Happy Independence Day